Today I'm gushing over the beautiful jewellery that I received in the post this morning…
In June, I was lucky enough to win £120 to spend at luxury jewellery website Kuka-Me, from the lovely Catherine (at Not Dressed As Lamb). I spent quite a long time deciding what I wanted, because all of their jewellery is absolutely gorgeous, but I am definitely happy with what I eventually chose.
All of Kuka-Me's jewellery is made in the UK, from 90% recycled 18ct gold and silver – pretty cool huh?
So, what jewellery did I pick out?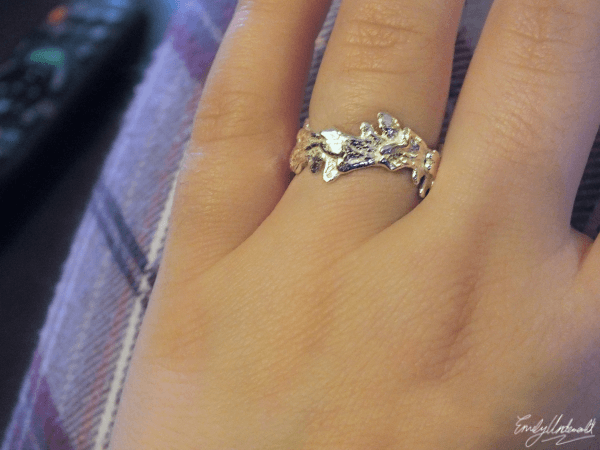 The Summer Dreaming Wreath Ring immediately caught my eye, but size 01 wasn't in stock, so Carys from Kuka-Me had that ordered for me – it was definitely worth the wait. I love the grecian-style leaf design of this ring (I'm such a philhellene), it's very cute and unique, and it costs only £52 excluding VAT. The ring fits me perfectly, I don't ever want to take it off!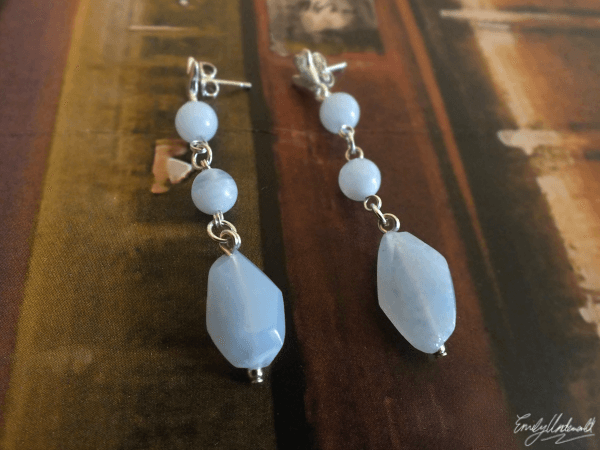 I also decided to get some earrings, and I eventually chose the
Long Blue Lace Agate Earrings
 (£71 excluding VAT), because I liked the lavender colour of them. These are really pretty, I love the mystical vibes. I think they're perhaps a bit too extravagant to wear daily though, so I'll have to wait for a formal event to show them off! Kuka-me also have a similar, but more simple pair called "
Tiny Leaf and Blue Lace Agate Earrings
", which would be ideal to wear casually. If you don't have your ears pierced, they also have clip-on earrings in the same designs, which is such a cool idea!
Anyway, as you can probably tell, I'm totally excited about these, and I'm so grateful to have won them. Make sure you check out Kuka-Me Jewellery, and Catherine's wonderful fashion blog "Not Dressed As Lamb"!


What do you think of the jewellery I chose?
Thank-you for reading!