Today's post is about the gorgeous fairy lights that I'm using to decorate the pin-board above my desk at university. Blaze On, an ethical company that sells fairy lights and candles, were kind enough to send me some handmade fairy lights to review. After much deliberation (they have so many beautiful designs), I eventually chose the "Chelsea Rose" ones in the colour "Summer's Bouquet", which is a lovely variety of pinks and cream. I got the smaller length, which comes with 20 LED roses – the perfect size to display around my university pin-board. I'll be writing a post showing all of my bedroom decor soon, so you'll be able to see how cute these lights look in the room: they match my bedding perfectly.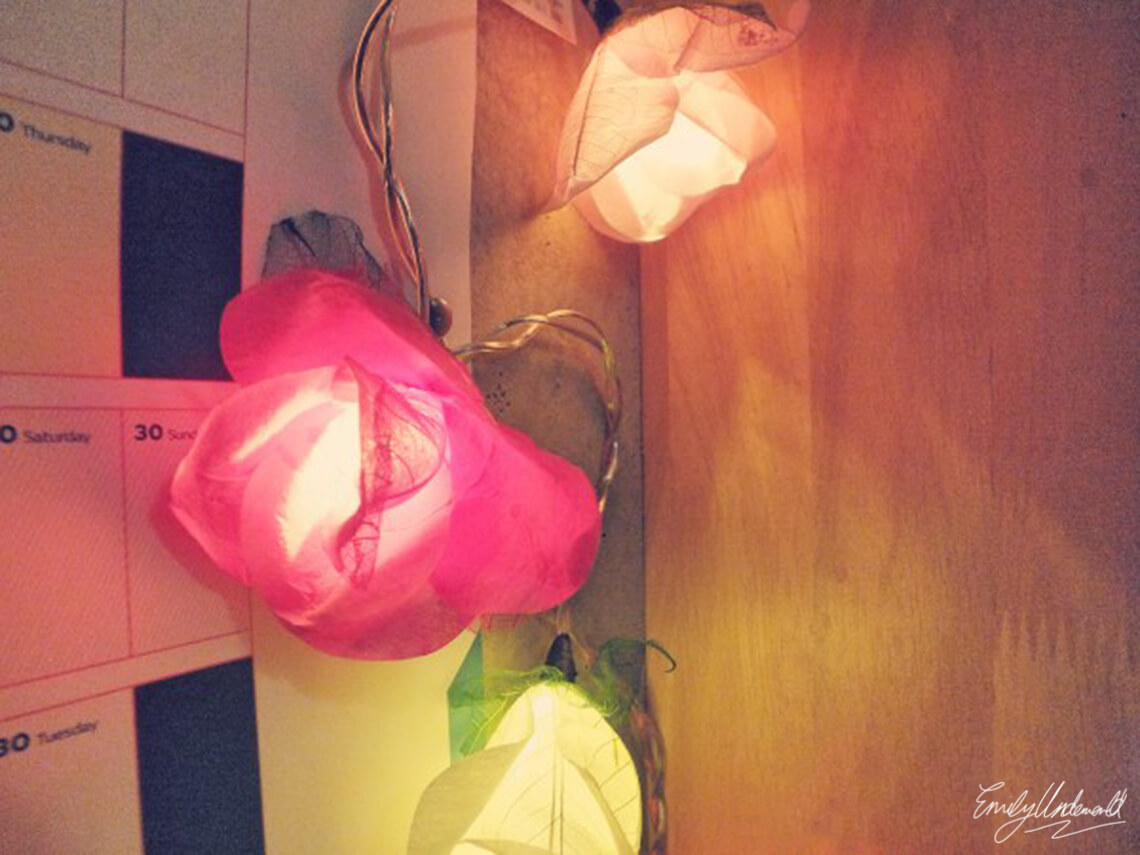 In my opinion, the best part about these lights is that they are Eco-friendly. Blaze On use LED bulbs, meaning that they don't create heat, which is great because a lot of universities don't actually allow fairy-lights due to fire risk. Despite not emitting heat, these lights give off a lovely warm-looking glow imitating traditional ones, but without the safety hazard. They also use significantly less energy – up to 90% less than other fairy lights! Blaze On also use Fair Trade and ethically-sourced materials wherever possible.
The "Chelsea Rose" fairy lights are priced at £31.90, which is amazing as they are handmade with high-quality and Eco-friendly materials used, and they last up to 100,000 hrs/ten years! In addition, they come with 1 year of electronic guarantee and UK technical support. If roses aren't really 'your thing', Blaze On sell other varieties of fairy lights too, including lanterns and cute wicker hearts! I completely recommend Blaze On for the most gorgeous fairy lights I've ever seen.
What do you think of these rose fairy lights?
Thank-you for reading!