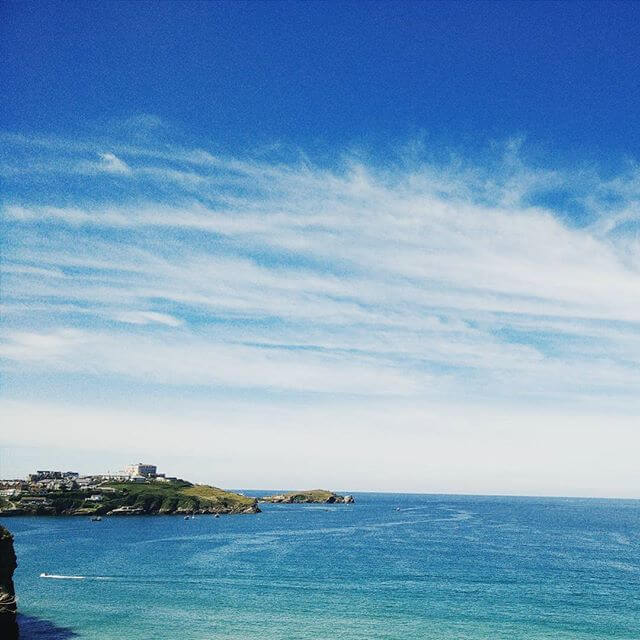 I haven't really blogged much this month, because my life has been a bit of a rollercoaster. I mentioned at the beginning of August that my boyfriend and I went to Boardmasters festival in Newquay with his friends, which was great fun! His 20th birthday was on the final day of the festival, and we had such a good time. I really enjoyed seeing Rudimental and Bastille perform.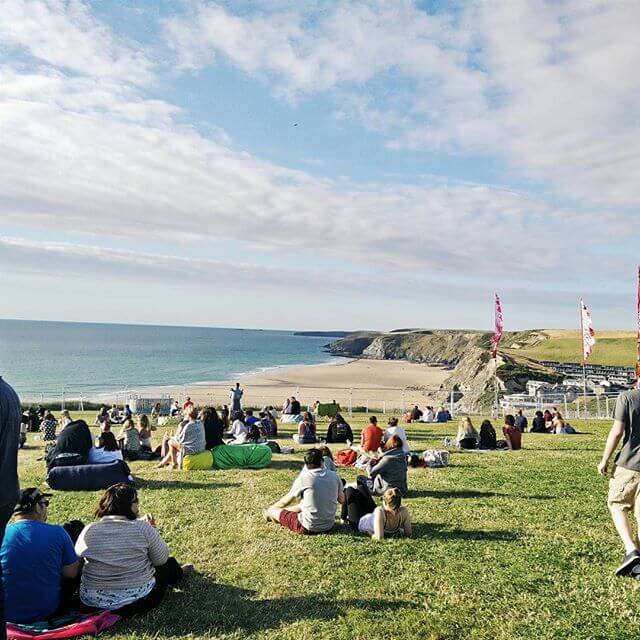 After the festival, we had a day to catch up on sleep (and watch Supernatural), then we caught the train up to London to see the American Idiot West End show and stayed in a hotel. The show was amazing, I really recommend it, and our seats were right at the front! Before the show, we grabbed Five Guys burgers for dinner, which is one of our favourite places to eat (their bacon cheeseburgers are to die for!). Overall, his birthday celebrations lasted around a week and involved a lot of travelling, but we definitely enjoyed ourselves, then had a lovely meal with his family when we returned.
My boyfriend is doing a study abroad year at the University of California, so we tried to do as much as possible this summer, before he left two days ago. I travelled to Heathrow with him for his flight, and saying goodbye was the most upsetting feeling I've ever had. Since then, I've not done much except sleep and cry, and check my facebook messages to make sure he's okay. Student Finance provide 3 flights home, so he can return for Christmas and Easter, but 4 months is a long time to be apart when I'm used to spending every day with him. Of course we can Skype, but he's sharing a room with two other guys, and the time difference is 8 hours.
My birthday is on Halloween, which happens to be on a weekend this year and during my university 'reading week', so I'm hoping to save up enough money for a flight to San Francisco to visit my boyfriend, and of course I'll have to pay for a hotel too because I can't stay in his university halls. I'm praying that he also gets a reading week so I can actually go and spend time with him, but we don't know much about American universities and their calendar yet.
Obviously as a student in London, I don't really have any disposable income, so I'm planning on trying to live as cheaply as possible while working when I'm not in lectures / seminars to try and save up to visit him. I'm going to be selling a lot of my clothes on eBay and Depop, not buying new clothes or makeup (except when really necessary), going out and drinking much less often, and taking a bottle of water to uni instead of stopping by Costa for a caramel cooler. This may seem a bit drastic, but the possibility of seeing my boyfriend in 2 months time instead of 4 is a huge motivation to save money and it gives me something to look forward to, rather than mope around and do nothing. It'll also be nice to see what California is like, see the university, and meet the new friends he'll make, rather than just hear about it when he returns.
I hope this post doesn't seem overly miserable, but this is going to be a difficult year for me and I wanted to share what's been going on this summer. I'm lucky enough to have a close friend who studied abroad last year in Mexico while her boyfriend stayed in England, so she knows what it'll be like and can give me advice. I'll be moving into a different student halls in September, in a flat with one of my friends and a few other people we haven't met yet. I'll be nervous about being in London on my own, but at least I have friends with me, and a ton of studying to do.
Find me here: Bloglovin | Twitter | Instagram | Pinterest | YouTube