A few days ago, Deichmann released a new shoe range in collaboration with Hanneli Mustaparta, a gorgeous Norwegian fashion blogger with impeccable style (seriously, check out her blog!). There are 10 different styles in the collection, ranging from brogues to knee-high boots, and I was lucky enough to sample some of them. Of course I gravitated towards the biker-esque ankle boots and the grungy chunky zip-up shoes, because I'm really into 90's edgy fashion right now.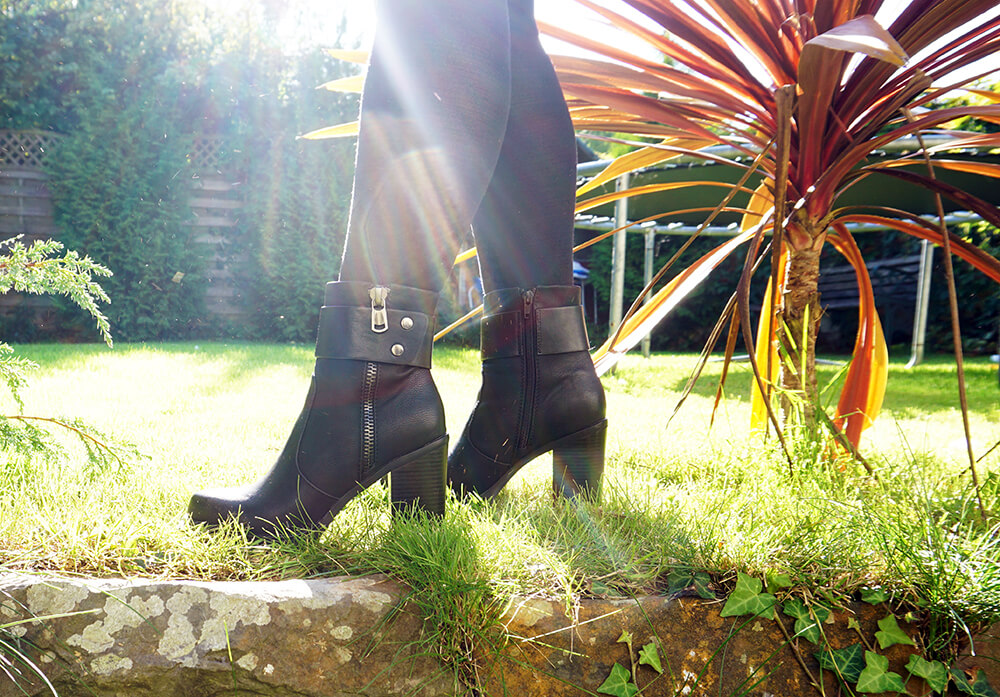 I unfortunately don't have a photographer boyfriend (he's in America right now, and not much of a photographer), so I attempted to show off these shoes by myself in my parent's garden with a tripod. This resulted in me awkwardly running back and forward across the garden to press the timer on the camera, while my brother laughed at me from his bedroom window. In the end I did manage to get a few pictures and a lot of laughs… I hope they do justice to these awesome shoes!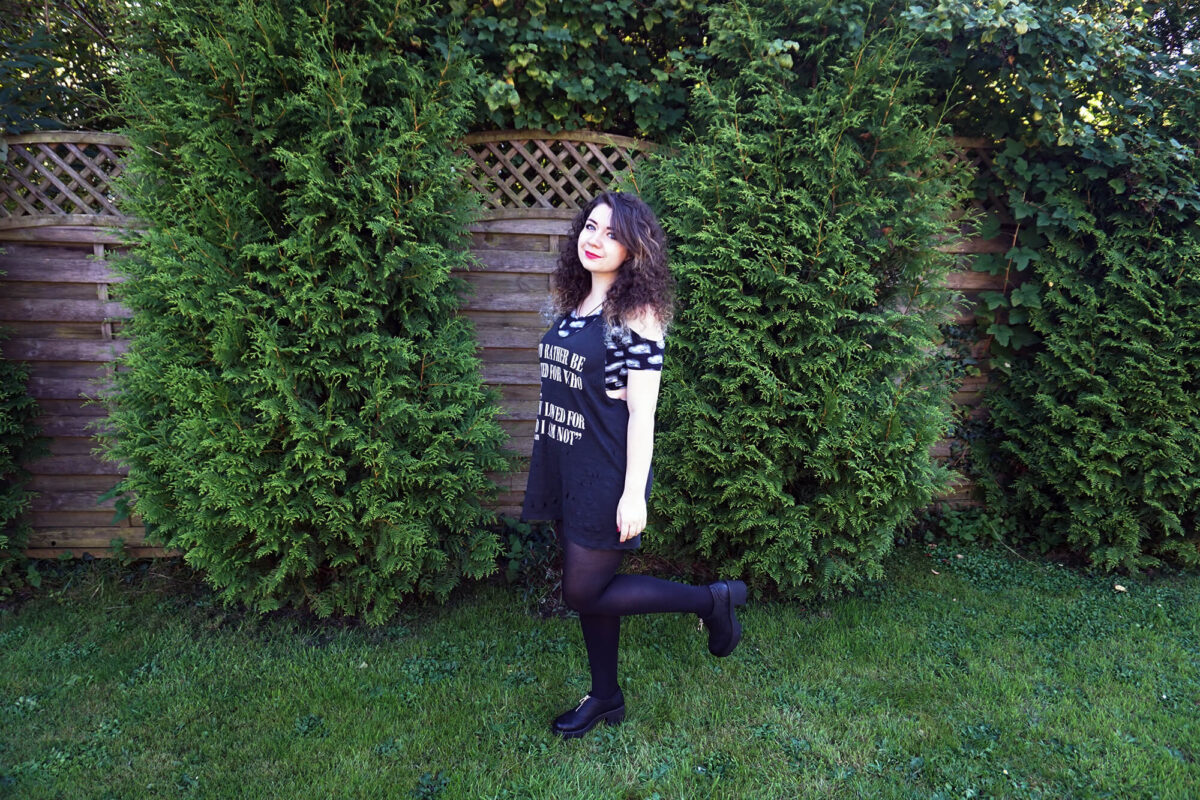 "I'd rather be hated for who I am, than loved for who I am not" – Kurt Cobain
How could I do a 90's grunge outfit without a Kurt Cobain quote?! I feel like it's quintessential for this look, and I really relate to the quote at the moment. At university, there's such a variety of fashion styles so there's less of a need for me to 'fit in'. Everyone is unique, so we may as well embrace our personalities and be unapologetic about it! Before I start getting really deep, I'll explain how this relates to the shoes… When I opened the box and saw the chunky zip-up shoes, I knew that they were totally me. I'd be happy wearing these every day with all of my outfits, but they're definitely not to everyone's taste. Browsing through the rest of the collection, I realised that there really is something for everyone in there, an eclectic variety of different styles for different personalities. Even though I wouldn't typically wear gold sparkly heels, I definitely want Hanneli's ones (and they're only £14.99!).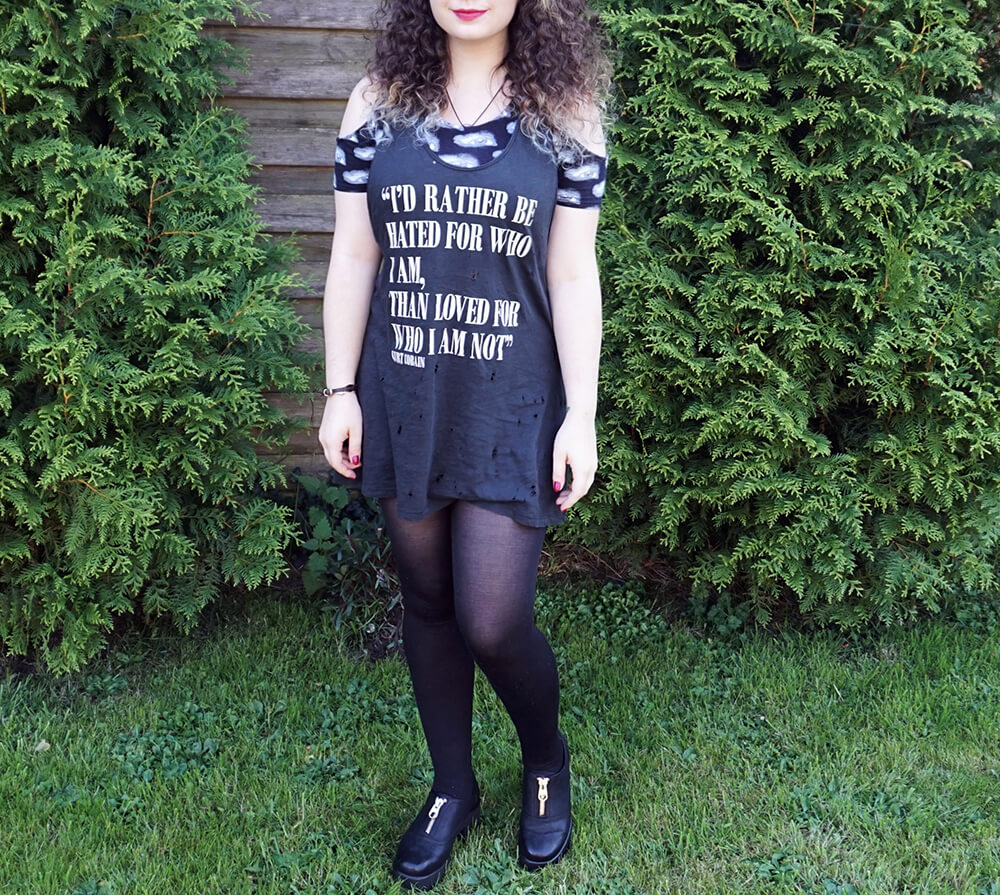 The chunky zip-up shoes are definitely my favourites from the collection; they fit perfectly and the platform heel makes me look taller (I'm 5 ft 3″), but it doesn't feel like I'm wearing heels; I couldn't ask for more from a pair of shoes! For only £24.99, I'm considering getting a second pair as a back-up, that's how much I love them. The photo above provided a lot of comedic value to my little brother, as I lay on his trampoline with my legs in the air, trying to get a picture with sky in the background! ?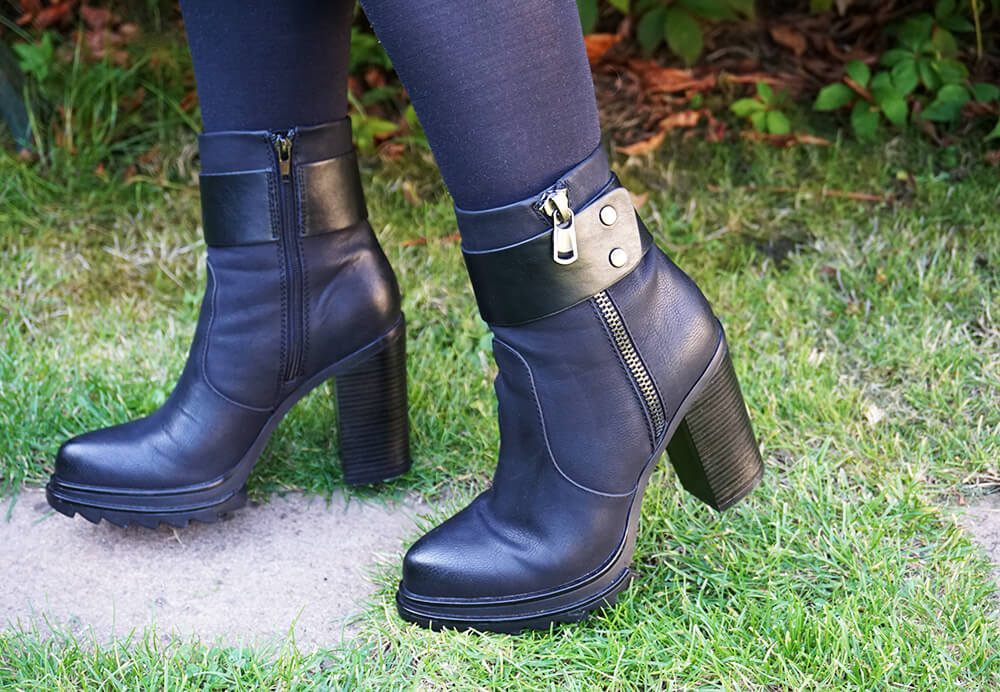 The heeled ankle boots are pretty damn cool too, just look at the awesome tread underneath and the pointed toes! All I need now is a cool biker jacket and of course a motorbike to complete the look! These are only £29.99, which is great for such awesome boots. Even my mum wants to steal these…
Now that I've actually got a tripod and I'm back in London, you can expect more fashion posts from me! Make sure to check out the Deichmann x Hanneli Mustaparta shoe collection online, the prices are fab for such high-quality and stylish shoes.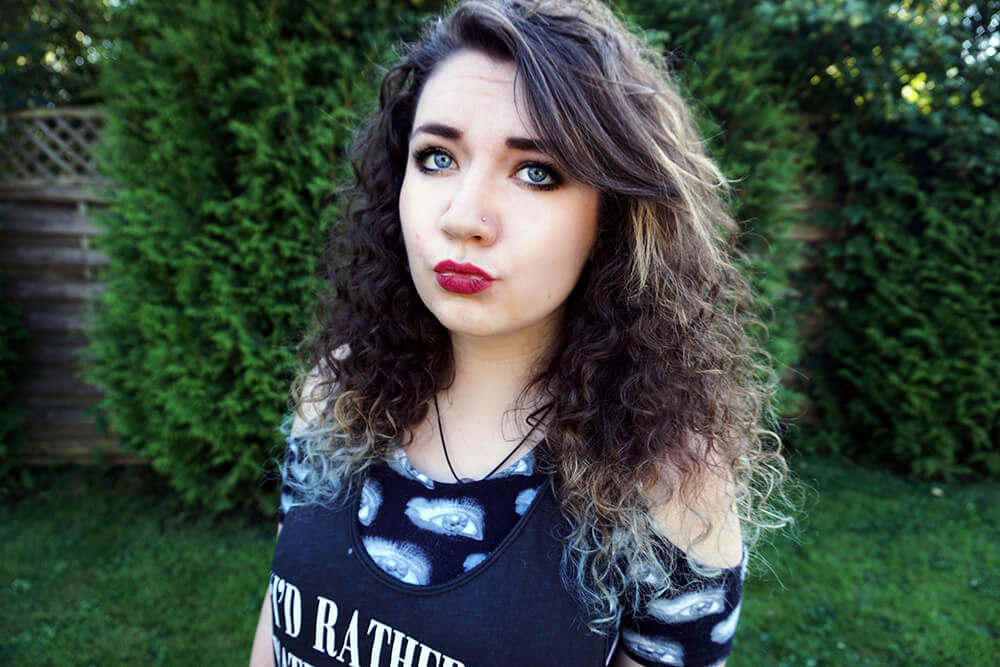 Thank-you for reading,
Find me here: Bloglovin | Twitter | Instagram | Pinterest | YouTube
This post is for the Deichmann Fashion Bloggers competition, all opinions are my own!