As you may know, I'm quite short-sighted and have astigmatism (fun times), which means I wear contact lenses every day, but sometimes it's nice to take a break and just wear glasses. Usually I only wear my glasses when I'm studying a lot, if I have exams, or if I don't have time to get ready in the morning and put some contact lenses in. Recently I've been wanting to give my eyes a bit of a break, but I (stupidly) left my glasses at home in Devon.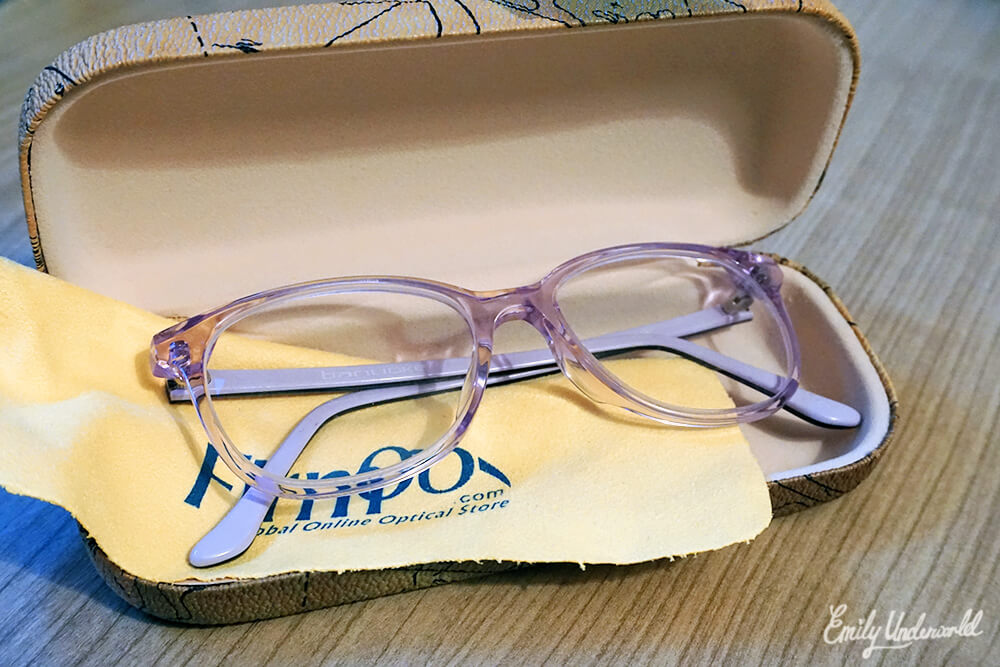 Anyway, I had an email from Firmoo, offering me a pair of their glasses to review on my blog, which was perfect timing. After an extensive browse of their website, I picked out these adorable purple ones! These glasses are only $27, with free lenses, which is pretty damn amazing. It was easy enough to fill out my prescription on the website, and my glasses arrived so quickly, especially as I think they were shipped from the US!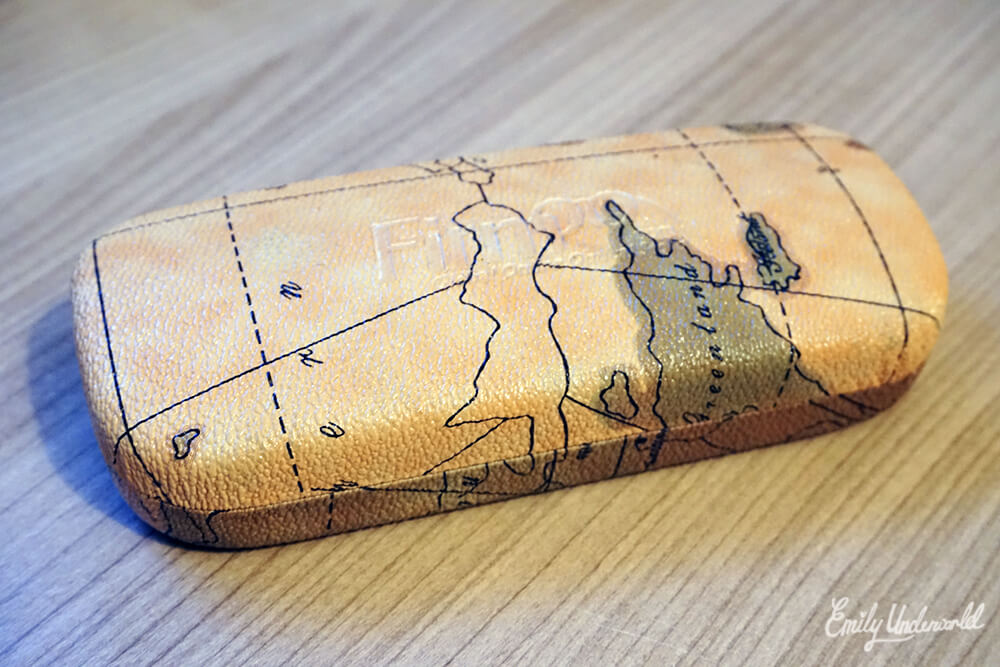 Not only are these glasses really cute, but the case they came in has a lovely world map design on it, which I totally wasn't expecting. The glasses also came with a handy cleaning cloth and little screwdriver in case the screws become loose. The standard free lenses are scratch resistant, and there are options to upgrade to better ones, including a blue-light resisting option for computers (I'd love to try those out!). I was a bit nervous that the prescription wouldn't be right, but thankfully it's perfect. I couldn't be happier with them. I honestly can't tell the difference between these and my more expensive Specsavers pair, although I do find myself having to clean these more often than my other ones.
If you're looking for new inexpensive glasses, make sure to check out Firmoo. They also have a wide variety of cute sunglasses too! If you're worried about ordering glasses/sunglasses online, they actually have a virtual 'try-on' feature, which shows how they'll look on your face.
All the best,

*these glasses were sent to me for review by Firmoo, all opinions are my own and this blog post is not sponsored.