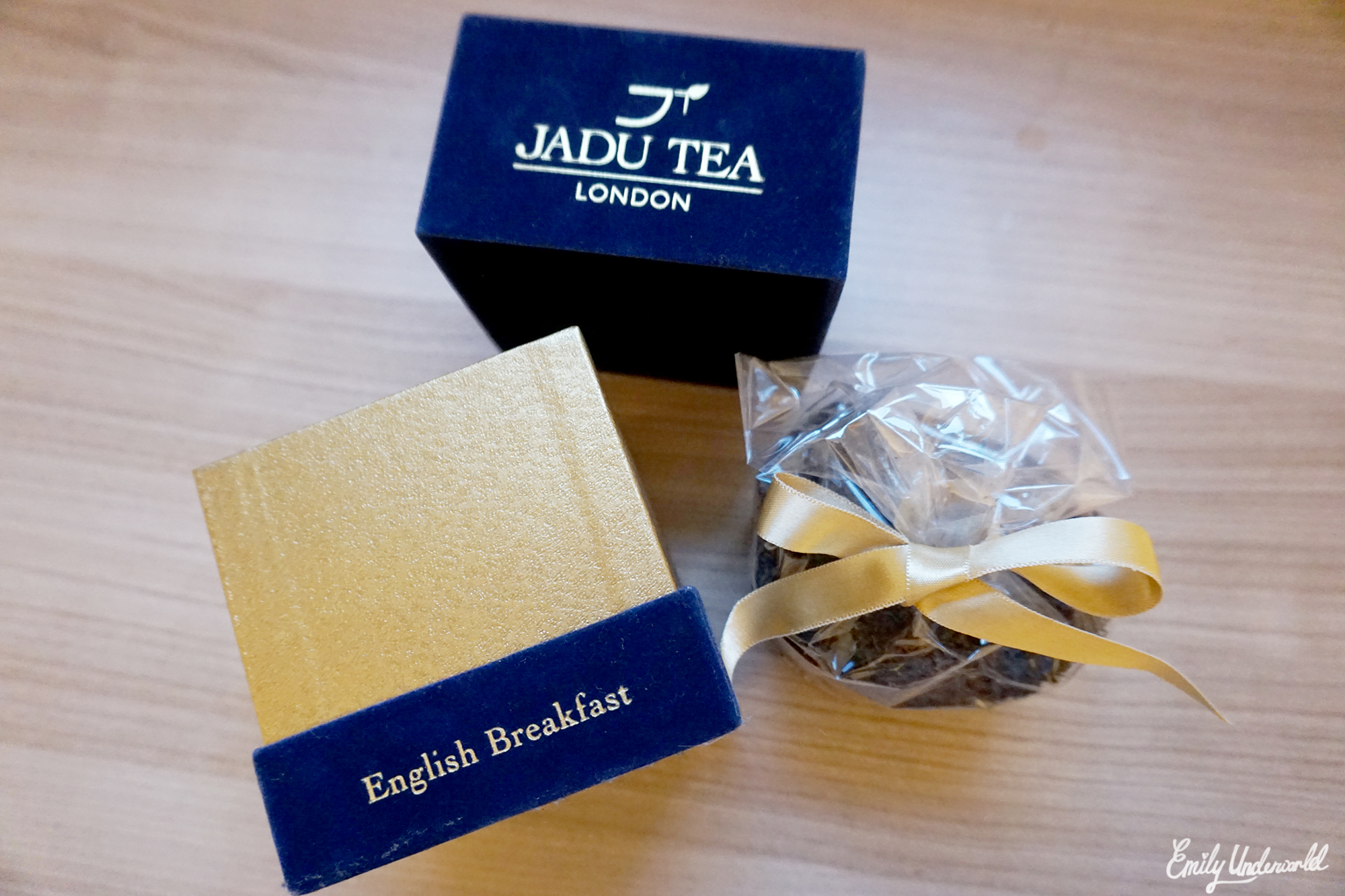 It's been 10 days since I posted a blog, who am I? My boyfriend got back from his study abroad year in California, so that's my excuse. We've been doing fun things like seeing the Book of Mormon on Wednesday, and voting remain in the EU Referendum yesterday. Yay politics.
Okay so now for the actual topic of this blog post. Tea. Everyone knows that I have a tea obsession. I drink way too much tea, and I love trying out different types. So, of course, I jumped at the opportunity to review some luxury tea from Jadu, winners of the Great Taste Awards 2015.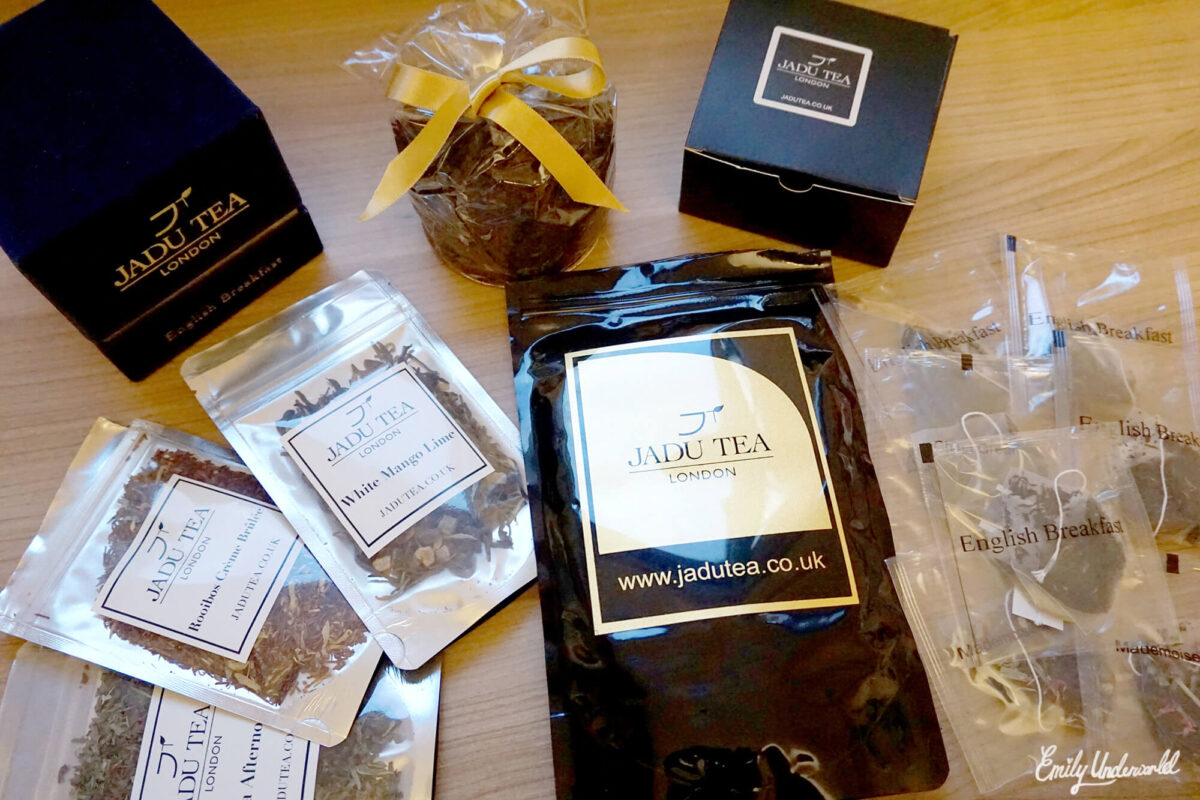 Jadu teas are sourced from China, India, Sri Lanka and Africa, their herbs and fruits are from Europe, and the blending and packing happens in the UK, so this is a truly global tea, how cool and multicultural.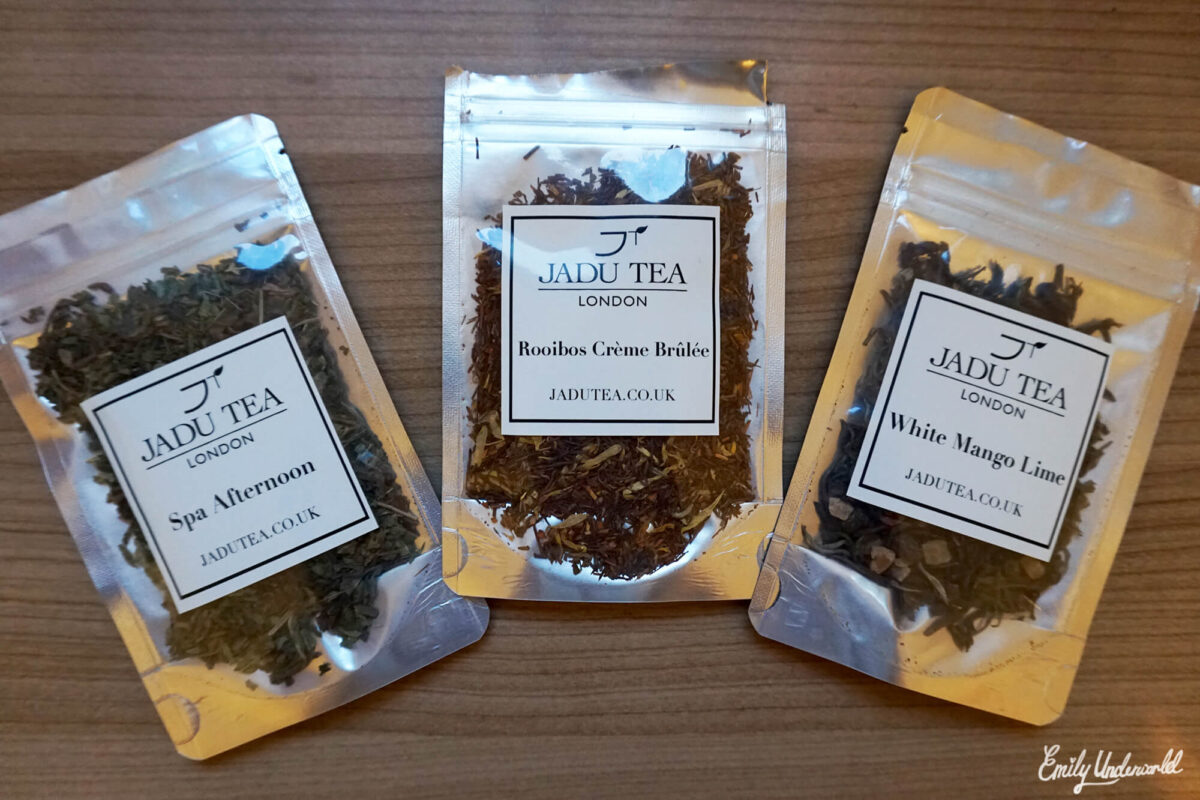 Jadu have a variety of teas available, including green teas, herbal ones, the usual English Breakfast ones, and even some delicious sweet flavours like Rooibos Creme Brule, which is my favourite out of the ones I tried – it contains caramel, cinnamon and hazelnut pieces, how can you get better than that?! If you're not a fan of loose leaf tea, or don't have a strainer, they're available in tea bag form too, which is quick and convenient! Another of my favourites is Mademoiselle Grey, Jadu's own variation on the classic Earl Grey blend. You can drink these with or without sweeteners, honey or milk, creating your own favourite tea blend. I personally like them without milk or sweeteners, but I sometimes put some honey in my China Green tea!
The packaging of the Jadu Box is described on their website as 'classy and elegant, luxurious and fashionable, innovative and reusable', which is definitely true. The box looks lovely, and I especially like how it's reusable, so I can order refill bags of tea when I've finished it for only £11.50.
Fun fact: Jadu means 'magic' in Ancient Sanskrit, pretty cool huh?
What's your favourite kind of tea?
Thanks for reading,

Find me here: Bloglovin | Twitter | Instagram | Music YouTube | Vlog YouTube
*This blog post is not sponsored, but I was sent these tea samples to review.