I'm the kind of person who doesn't like putting tons chemicals on my skin. I try to use natural hair and skincare products, but I'd never thought about using natural deodorant until now.
It seems a bit ironic that I was using a natural moisturiser on my face, yet spraying my underarms with tons of chemicals and alcohol!
Amphora Aromatics let me try out one of their new roll-on natural deodorants, which are made with essential oils and natural extracts, retailing at £4.95 for a 50ml glass jar.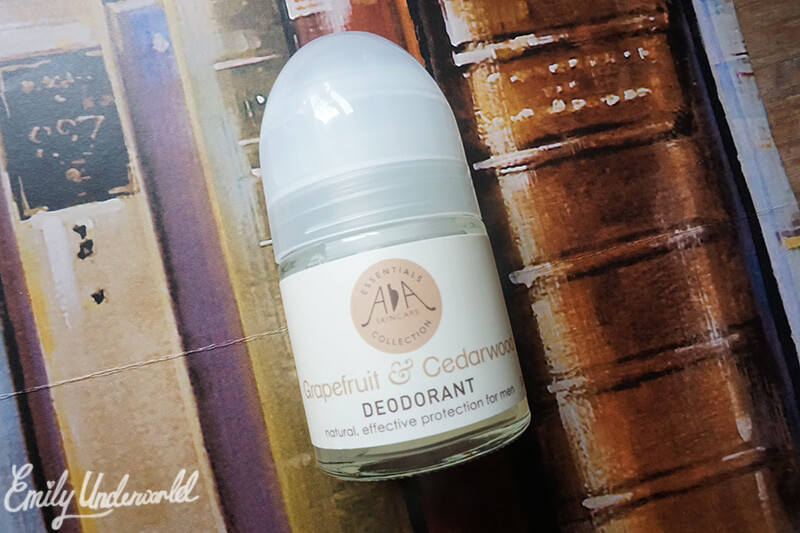 Why Use a Natural Deodorant?
Did you know that using a natural deodorant is better for your body and the environment? The reason for this is because they are free of harmful chemicals such as aluminum, which has been linked to health conditions like breast cancer and Alzheimer's disease.
Aluminum is known for its ability to block sweat glands so they can't produce any moisture at all – which means no odor! But there's one major problem with this: it blocks our sweat glands from producing any kind of fluid – not just sweat. Since our bodies need these fluids in order to function properly, blocking them can lead to health issues.
Natural deodorants typically contain essential oils, baking soda, cornstarch or arrowroot powder and other ingredients to absorb sweat and keep odors away.
Amphora Aromatics Natural Deodorant Review
The Amphora Aromatics deodorants come in three different scents: Grapefruit & Cedarwood, Lemongrass & Lavender, and Bergamot & Aloe. They're all made using essential oils.
I went for the Grapefruit & Cedarwood one, and I've been enjoying using it. The scent is a little strong for me when I first put it on, but it gets less strong after it dries.
It works well, because it contains a 'bacteria-beating' yeast extract, and it doesn't irritate my skin due to the added aloe vera.
If you're looking for a natural deodorant, I definitely recommend checking out Amphora Aromatics. Their natural deodorants work well and do not contain alcohol, artificial fragrances or aluminium salts. At £4.95, these are reasonably priced for the high-quality ingredients included.
About Amphora Aromatics
Founded in 1984, Amphora Aromatics is an award-winning company based in Bristol that offers natural skincare, bathing and aromatherapy products. They're one of the UK's biggest pure essential oil supplies, and they do not test on animals.
You can purchase products on their website, on Amazon, and in many pharmacies and health shops across the UK. They offer shipping to 92 countries.
Shop Amphora Aromatics Natural Deodorants
Amphora Aromatics also sent me a few sample sachets from their new AA Skincare Essentials range, including a moisturiser and cleansing face gel, which were nice to try out!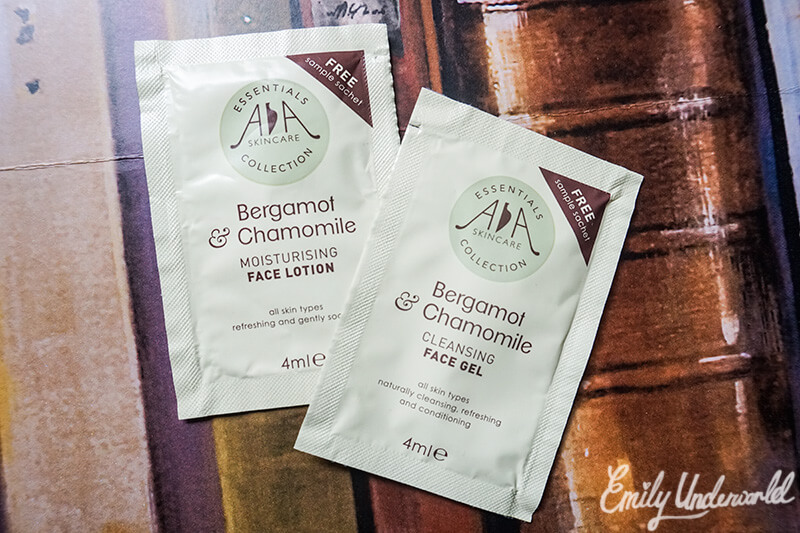 Have you ever tried a natural deodorant?
All the best,

More Ethical Lifestyle Blog Posts: