I've been spending a lot of time reflecting on mental health, and taking proactive steps towards self-improvement, and mindfulness. Today I'm sharing how I improved my mental health, what worked (and what didn't), plus my goals at the moment.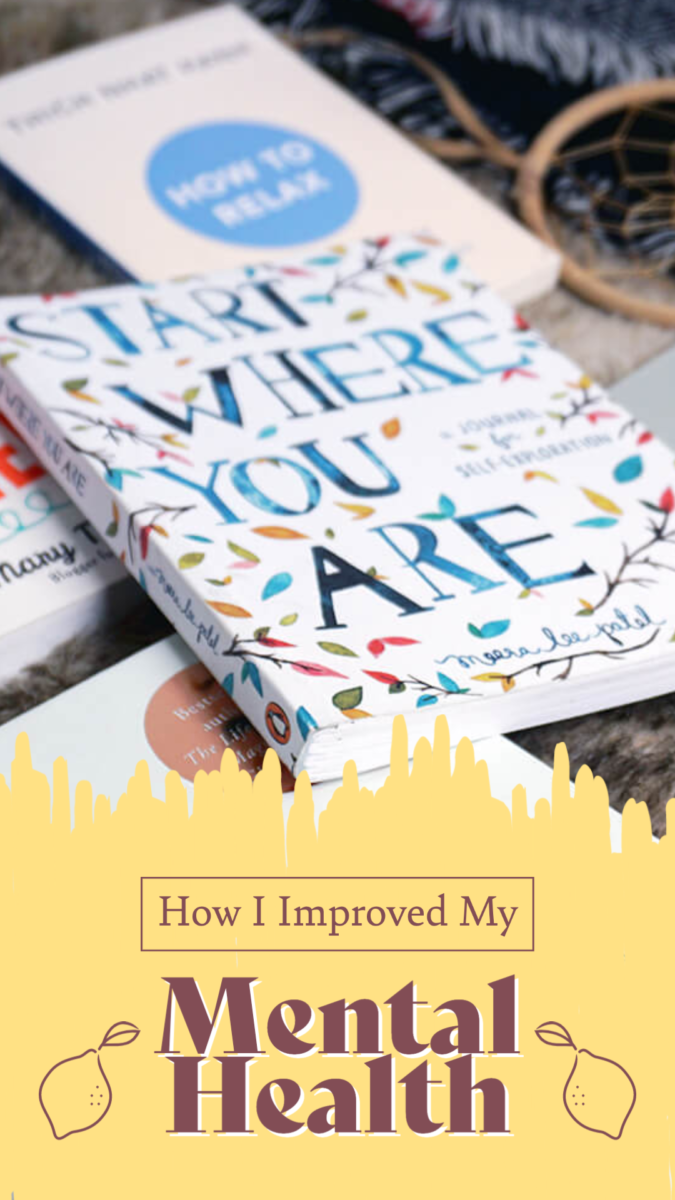 My Current Goals:
Get good grades at university.
Improve my physical health.
Improve my mental health.
The first two are quite self-explanatory – I've gotta study, eat better, and exercise… less sporadically. But how am I going to improve my mental health? It's not like I can just switch off the anxiety and low moods, right?
Firstly, I think that by working towards my other two goals, like focusing on my university work, will help me feel more positive in general through a sense of achievement.
Improving my physical health with exercise and better eating will definitely assist my mental wellbeing too. A lot of my stress is caused by university essays (I'm currently working on one, and clearly procrastinating by writing this blog post). If I give myself more time to read and learn about the topics, I'm sure I won't feel like the world is going to implode on deadline day.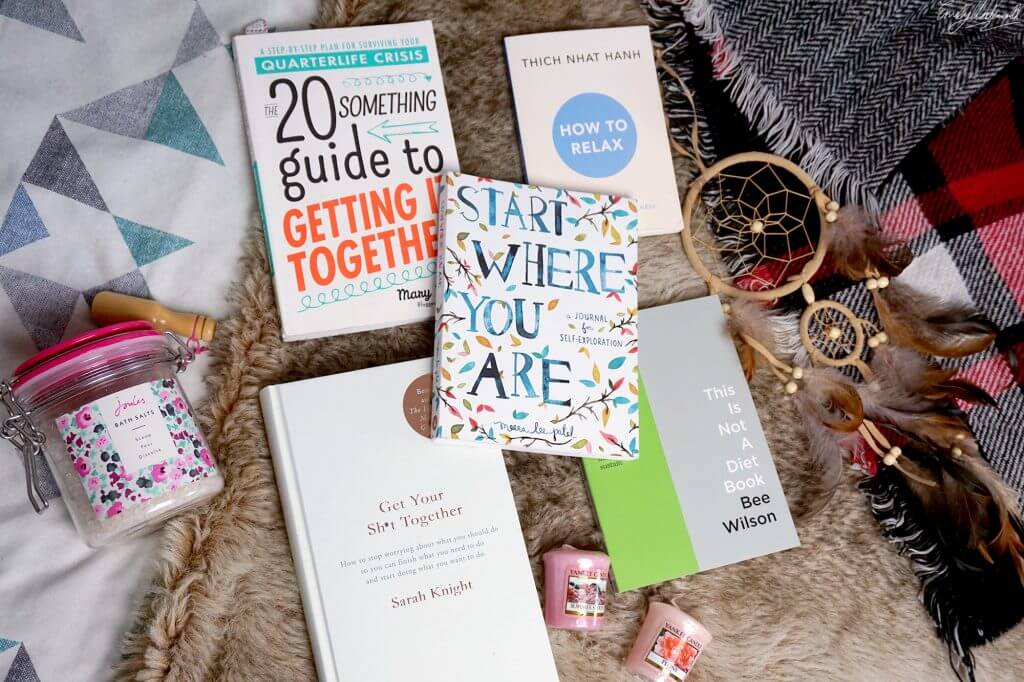 Medication
In the past, I have been prescribed propranolol for panic disorder, which works by lowering my heart-rate and helping the physical symptoms of panic attacks.
I was first prescribed propranolol at the age of 17, after trying various contraceptive pills to help with my mental health issues and severely heavy, painful periods. Spoiler alert: the contraceptive pills did not help, and probably did more harm than good (for me).
I no longer feel the need to have propranolol, which shows just how far I've come in the last few years. My Dr advises to keep some just in case I need it, but I haven't reached for it at any point in the past few months.
Diagnoses Can Be Wrong
I've had two courses of CBT therapy, many appointments with my GP, and seen a psychiatrist. Eventually, it became clear that generalised anxiety and depression, were not the correct diagnoses. At one point in my life, during my first year of university, I was told I have bipolar disorder, by an incredibly unprofessional psychiatrist (or psychologist? I'm not sure), on the first day I'd met them. I'm pretty sure they just saw 'mood swings' on my record and then assumed bipolar?!
Anyway, after years of therapy and trying out various medications, finally my wonderful GP connected all the dots and diagnosed me with PMDD (Premenstrual Dysphoric Disorder), and my therapist diagnosed C-PTSD (Complex PTSD).
Currently, I take an SSRI every morning (Sertraline, or Zoloft if you're in the US). I take 50mg per day, and have been for nearly a year now. I completed another course of CBT, and I focus on reducing the stress in my life.
Self-Care is the sh*t. Sertraline hasn't been an entirely positive experience, I was unlucky enough to have some seizures during my first month or so of taking it, but now I'm doing so much better. I'll make sure to write a blog post detailing my full experience with Sertraline in the future.
I still have issues with sleeping, due to nightmares and finding it very difficult to 'switch off' my mind, but that's something else I'm trying to work on. I even tried CBD for sleeping and wrote a blog post about it. At the moment I sometimes take a herbal remedy to help me settle down before bed, and spray my pillow with this calming spray from Feather and Down. I also use the Sleep Cycle app to monitor how well I've been sleeping.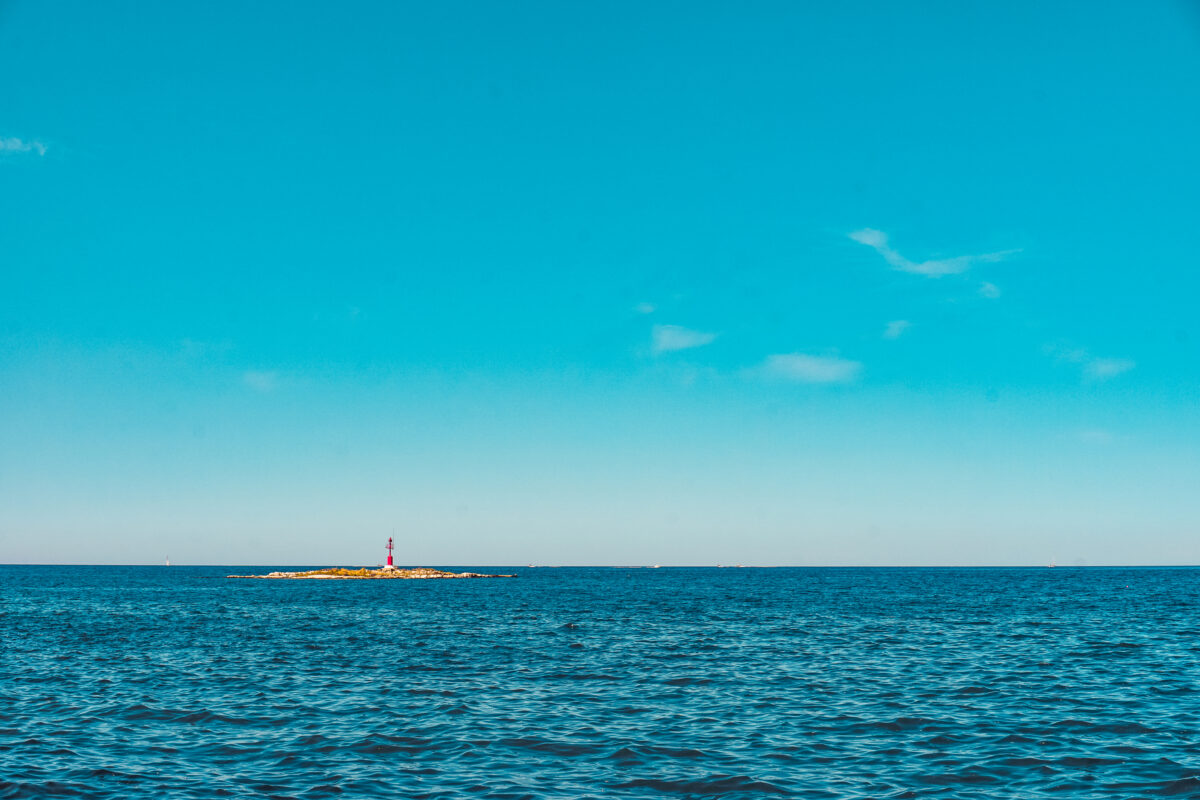 Mindfulness Meditation
When I discovered that I have aphantasia, which means I can't visualise, I thought that meditation wasn't for me. Many guided meditations focus on 'visualising' or creating images in your mind's eye, and I literally cannot do that. I wrote all about aphantasia if you're interested in finding out more.
A symptom of PTSD that I've struggled with is depersonalisation and derealisation. Mindfulness meditation helps with that a lot.
Mindfulness makes you focus on the present, and I've been practising it almost every day. I'm currently using the Calm app for guided meditations, and I love it.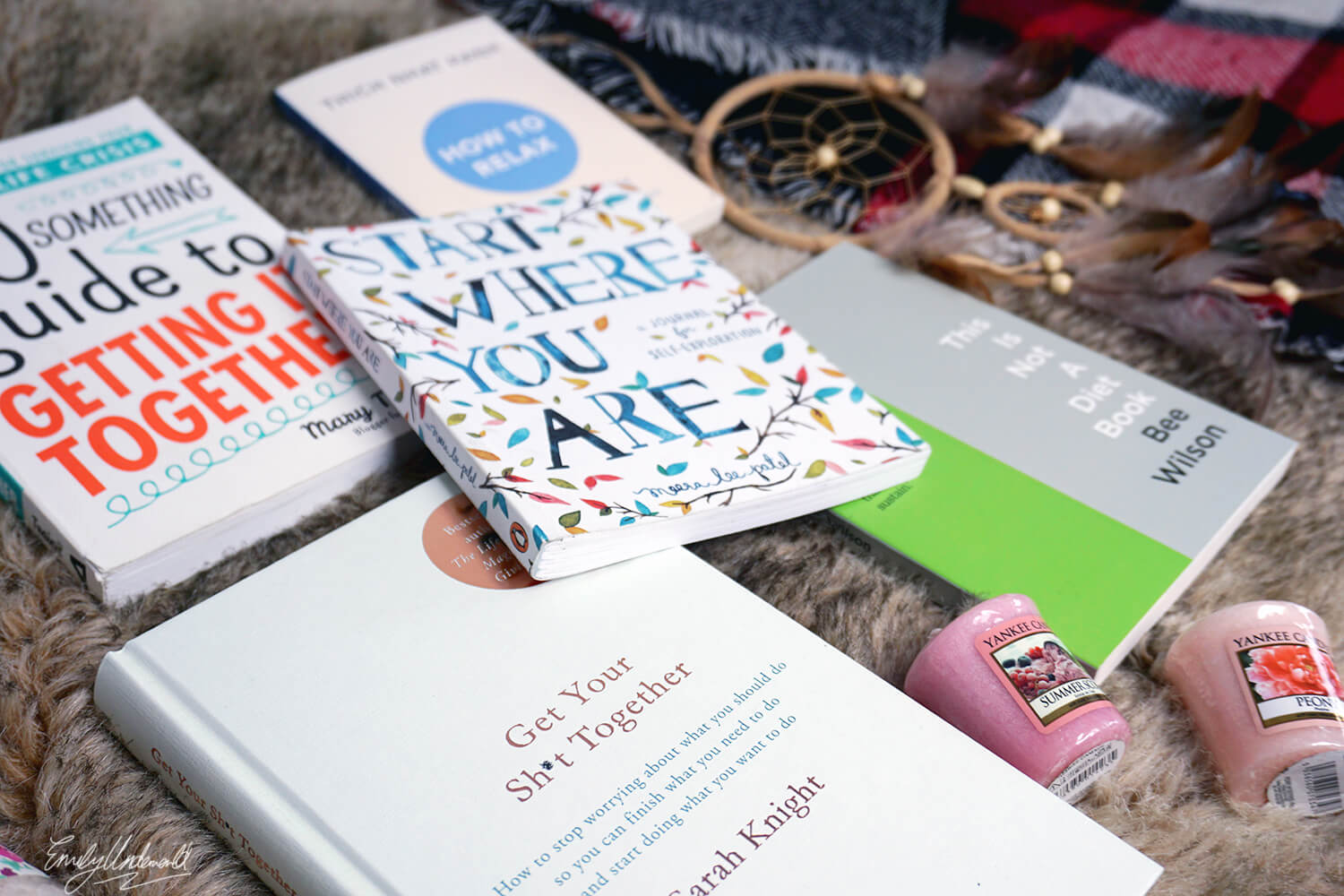 Self-Care & Self-Help
At this point, you probably know that I'm a big supporter of Self-Care. It really did change my life. Make sure to get my free Self-Care printables, and have a look at my Self-Care checklist for 2020.
I also like to read books on positivity, psychology, mindfulness and general self-help books, because well… I've needed all the help I can get.
Many people roll their eyes at self-help books, but I find that they do help maintain a positive mindset. I'll be honest, some self-help books are absolute crap. You also have to remember that there's not much point in reading them if you're not going to implement the advice given.
However, I like to learn about different approaches to personal development and mental health, so it has been useful to read various perspectives, methods, and discover new ideas within self-care and mindfulness.
Some Self-Help Books I have enjoyed and found helpful:
Feel free to add me on Goodreads if you're looking for more book recommendations, and check out my book blog posts.
Journaling, Writing, Blogging.
Journaling and blogging are very therapeutic for me, especially when I have the time to sit down with a cup of tea and just write about absolutely anything I want, like today. I can hear the noisy London traffic outside, but it's very peaceful to sit here and write, with a view of the park.
I've also been going through Start Where You Are by Meera Lee Patel, it's a really fun and creative mindful journal.
I'm not setting any blogging goals at the moment, because I simply don't want to destroy the joy I have for writing and being creative on this platform. I could exceed beyond my wildest dreams, or not grow at all for months.
I'd rather enjoy the community, creativity and writing aspects of my blog and YouTube channel, than get caught up in numbers and analytics. Instead, I have some lovely friends I've made through blogging, many wonderful experiences, and some great gals I can chat to if I'm feeling down. It's wonderful.
What are your goals and how are you working towards them?
That's how I have improved my mental health over the past few years. If you're struggling, I hope some of this helped you. I still have a long way to go, but I'm doing so much better!
All the best,