This blog post contains gifted items from Ohh Deer, but it is not sponsored & all opinions are my own.
Did you know it's National Stationery Week?
As if I need an excuse for more stationery, Ohh Deer currently have a 3 for 2 offer on all of their stationery!
National Stationery Week always seems to fall in perfect timing for my exams, so I stock up on revision materials every time.
This year I'm lucky enough to be collaborating with Ohh Deer for this blog post. They brightened my week by sending me one of their wonderful Papergang boxes and a few other lovely stationery bits!
Ohh Deer has been one of my favourite brands for a long time, their designs are always brilliant, and I need cute stationery to get me through my master's degree.
The Ohh Deer Papergang Box: April 2019.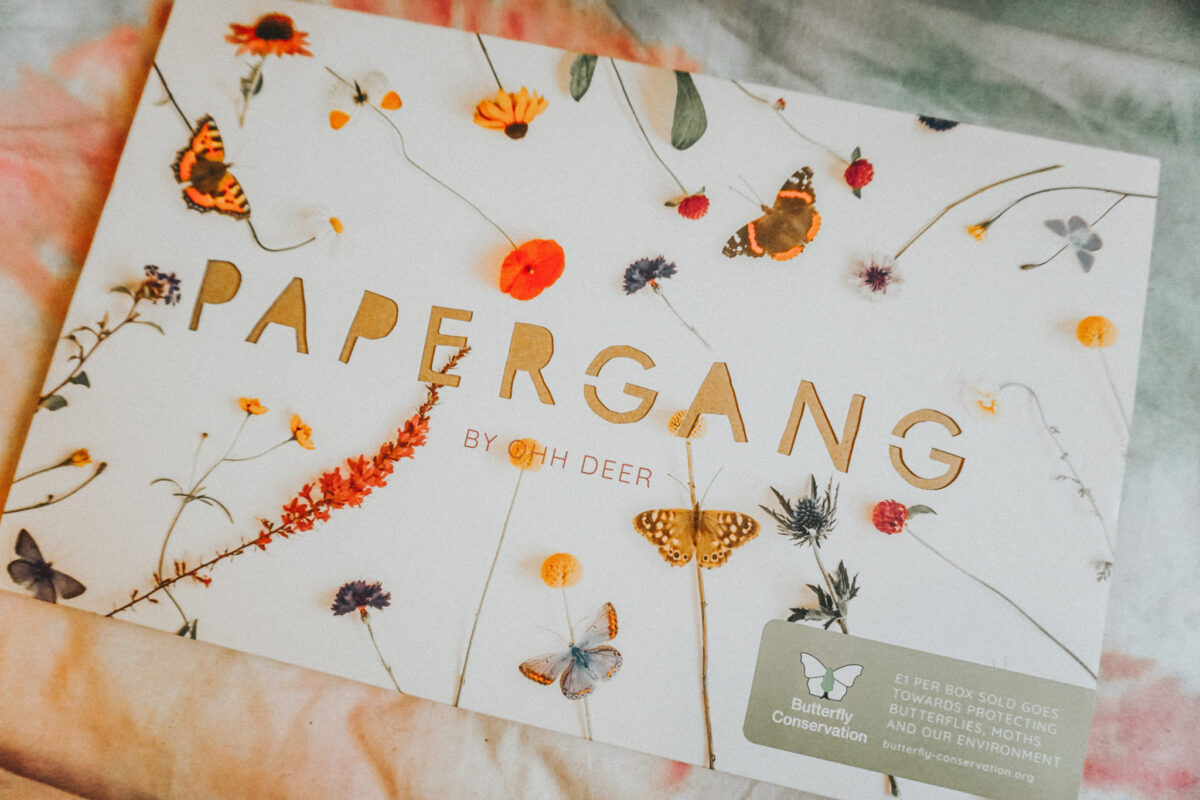 I've been wanting to try out Papergang for so long, and I'm really excited that I finally get to! The theme for April is butterflies, so the box was absolutely filled with beautiful butterfly stationery and art prints. I couldn't ask for more to be honest.
Papergang is the UK's Number 1 stationery subscription, and I can see why! I'll definitely think about signing up, especially considering that they support Tree Aid – I'm here for planting trees!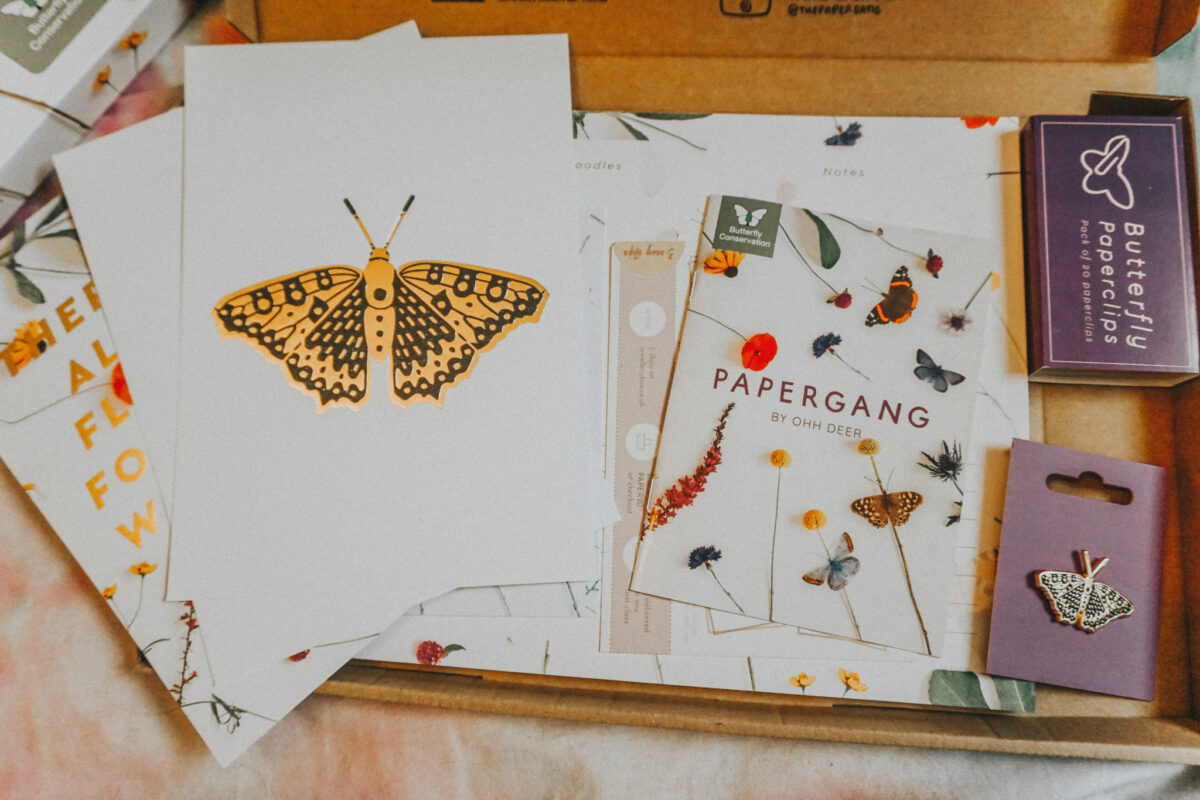 My favourite part of the Papergang box is definitely these beautiful butterfly prints. I'm slowly filling one of my bedroom walls with lovely prints, so I'm excited to add these to the collection!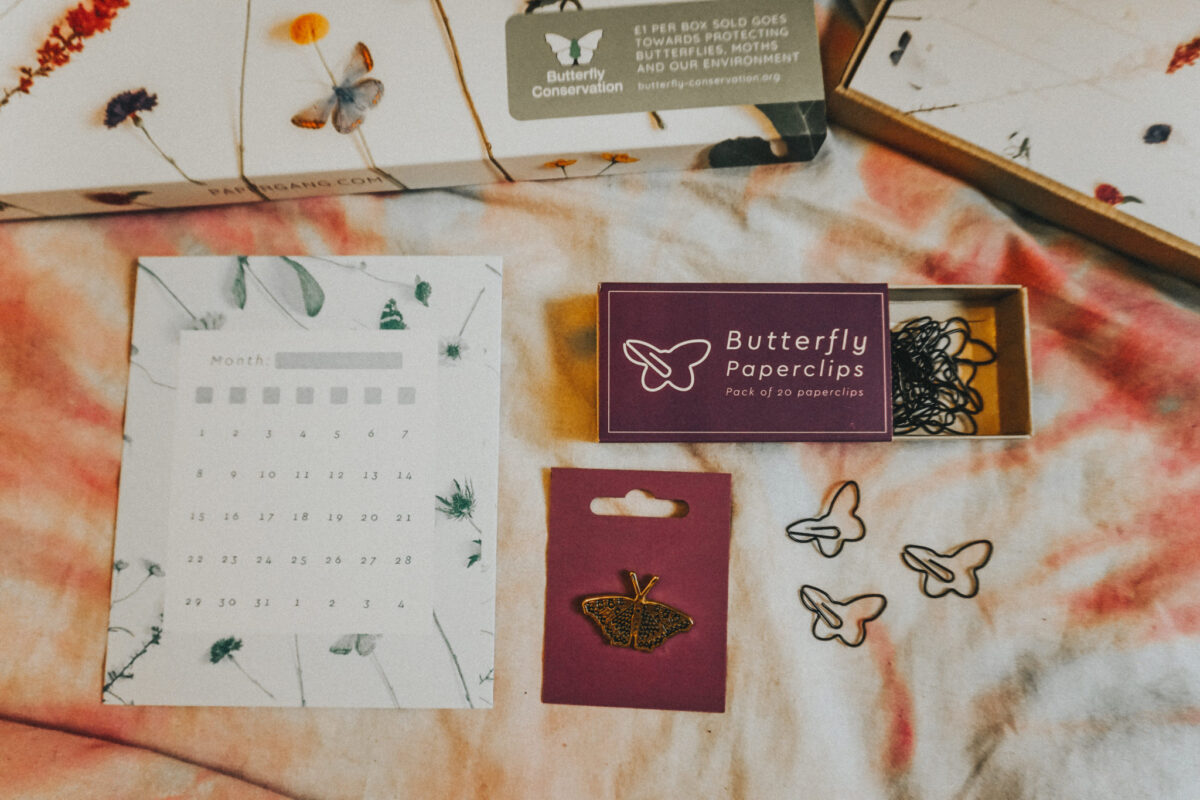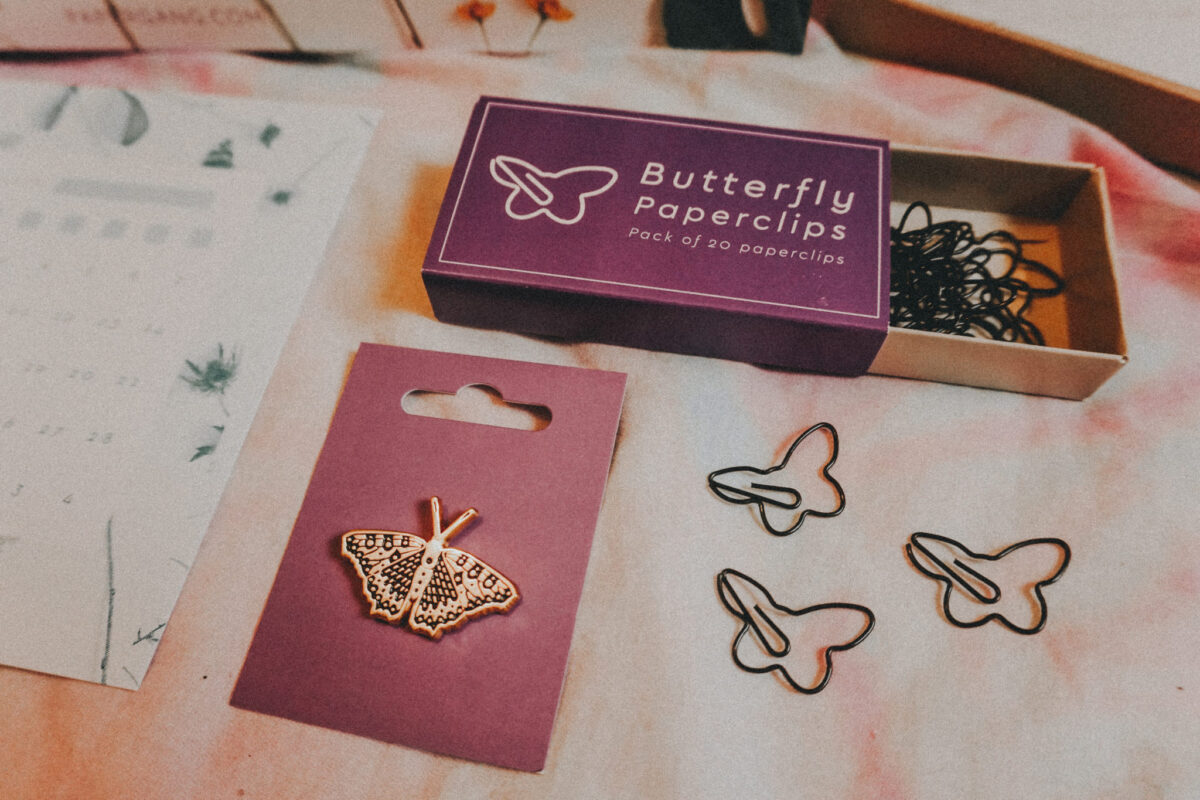 How cute are these butterfly paperclips?! Papergang really thought of everything. I was so excited to also find a beautiful pin in the box too.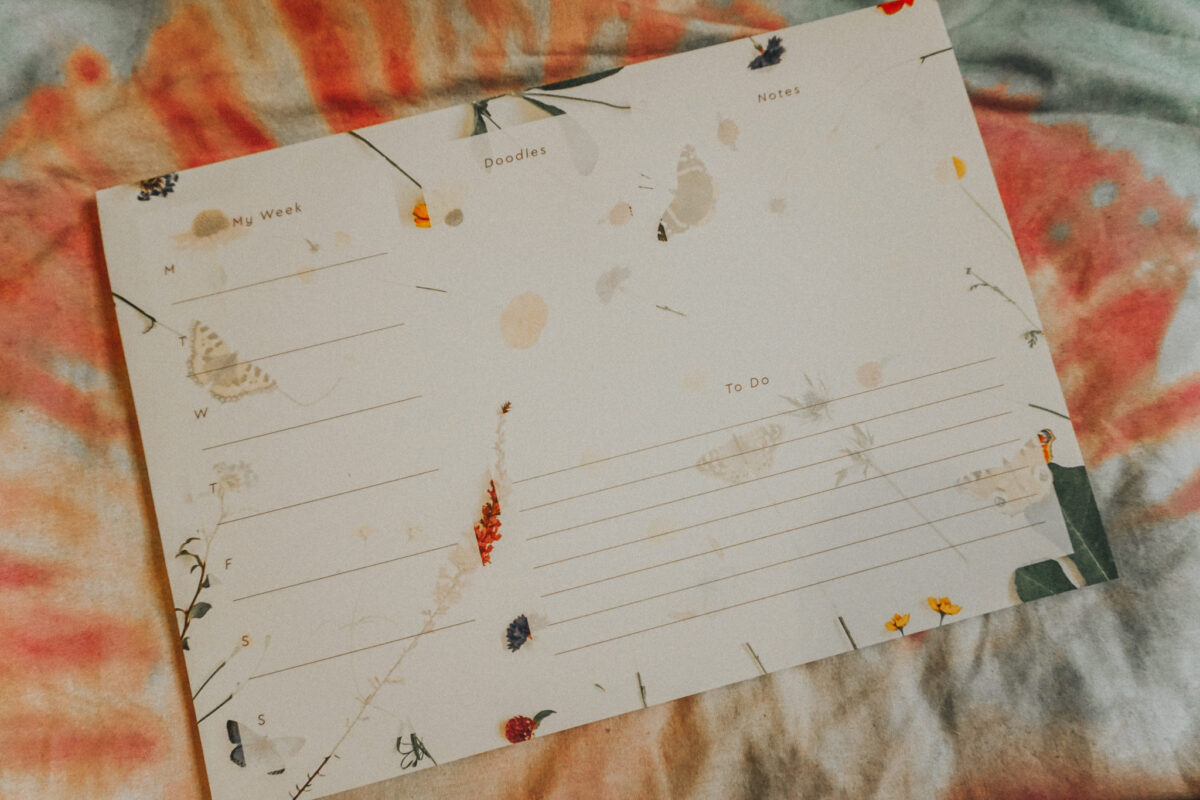 Anyone else a huge fan of desk pads?! I'm really into them at the moment. They really help with planning and organising my life. I wrote a blog post all about how to effectively use gratitude and productivity if you'd like to find out more.
If you're interested in Papergang, their May Box is themed around the idea of being awkward – sounds perfect for me!
They've also got an awesome 2 for 1 offer, so if you sign up for a May box you'll also receive a free mystery box! Take my money. I'm surprised at how many items came in the box for only £10.95 + shipping.
More Ohh Deer stationery for National Stationery Week!

I don't think I've ever smiled so much at a parcel in my life!
After a very stressful month with studying for exams and essays, I really needed something to cheer me up. What better way than celebrating National Stationery Week with Ohh Deer?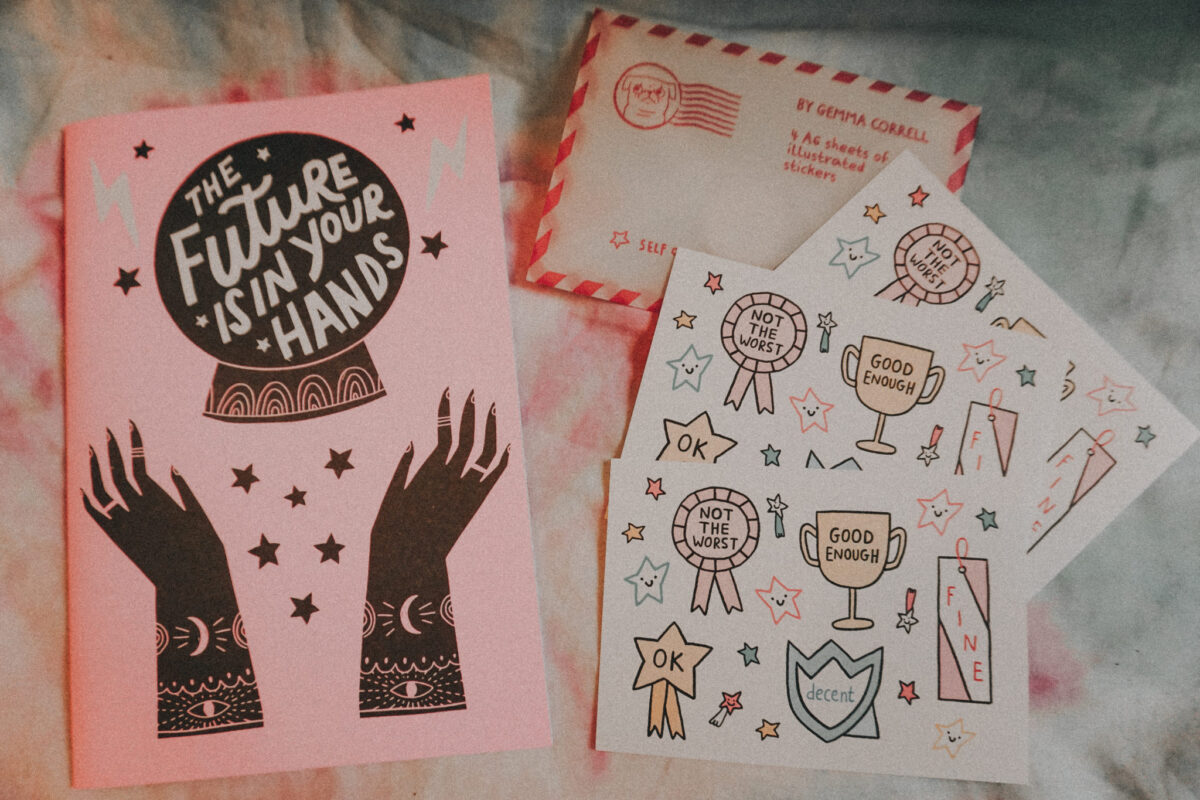 I adore this witchy notebook, it's so me! I'm a huge fan of Gemma Correll's illustrations, so I may have already covered my Macbook in these stickers…
Are you obsessed with cute stationery like me?! I'm very impressed with the quality (and cuteness) of Ohh Deer's stuff!
If you're looking for more cute illustrated stationery, make sure to check out my Redbubble shop!
Until next time,

Find Me Here: Instagram, Twitter, Pinterest, TikTok, YouTube.
You may also like:
(AD) P.S. Did you find my blog through Pinterest? I bet you did! Big Pin Energy is the ebook I studied to skyrocket my blog in 2020, it's the best investment I've made in my 6 years of blogging.