It's nearly that time again… spooky season! It's time for a fun little wishlist / gift guide for all you Halloween fans.
I check out the TK Maxx Halloween collection pretty much every year for the autumnal aesthetic. It's a great way to grab some spooky decor… that I keep on display year-round. Yeah, I'm that kinda gal.
I was pleased to discover that the TK Maxx 2021 Halloween range is already available. I'm aware that it's only August, but it's never too early to get into the mood right?!
After seeing a TikTok video featuring a bunch of Halloween goodies, I knew I had to check out my local TK Maxx.
Unfortunately, the TK Maxx in Westfield Stratford didn't have the full Halloween range. They did have a table of cute spooky homeware though!
I picked up a few things, then had a look at their website to find the best of TK Maxx Halloween 2021.
Without further ado…
The Best of TK Maxx Halloween 2021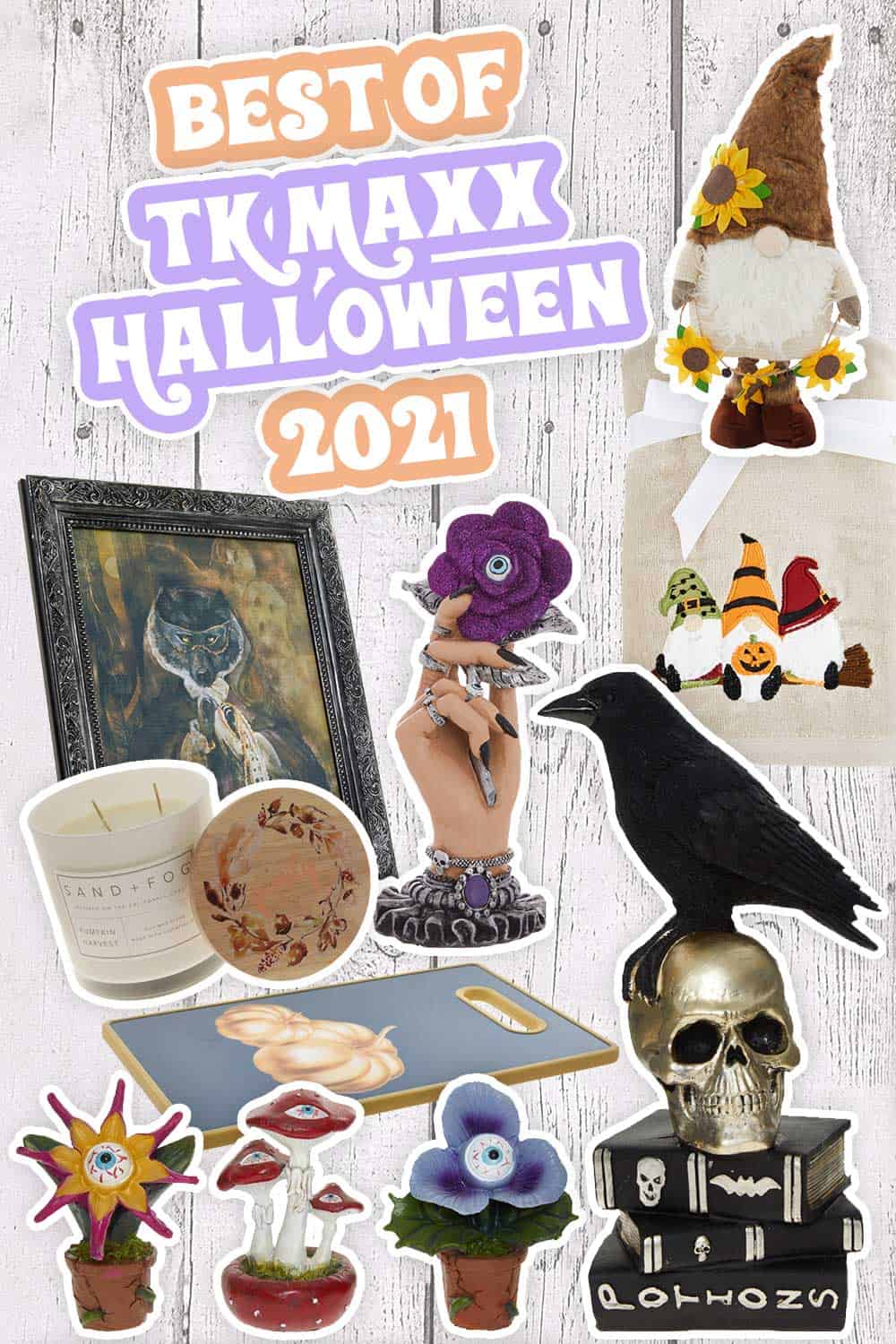 Grey Framed Fox Painting
This grey framed fox painting is weird AF, but I'm here for it. If I had any space left on my walls, I'd definitely buy it. £9.99
Brown Faux Fur Gnome Ornament
Isn't this the cutest gnome you've ever seen?! I love the sunflowers. This one is a bit pricey at £19.99, but it's 76cm tall!
Purple Rose Halloween Hand
If you're after witchy decor for your dressing table or bookshelf, their purple rose Halloween hand is perfect. It's only £7.99.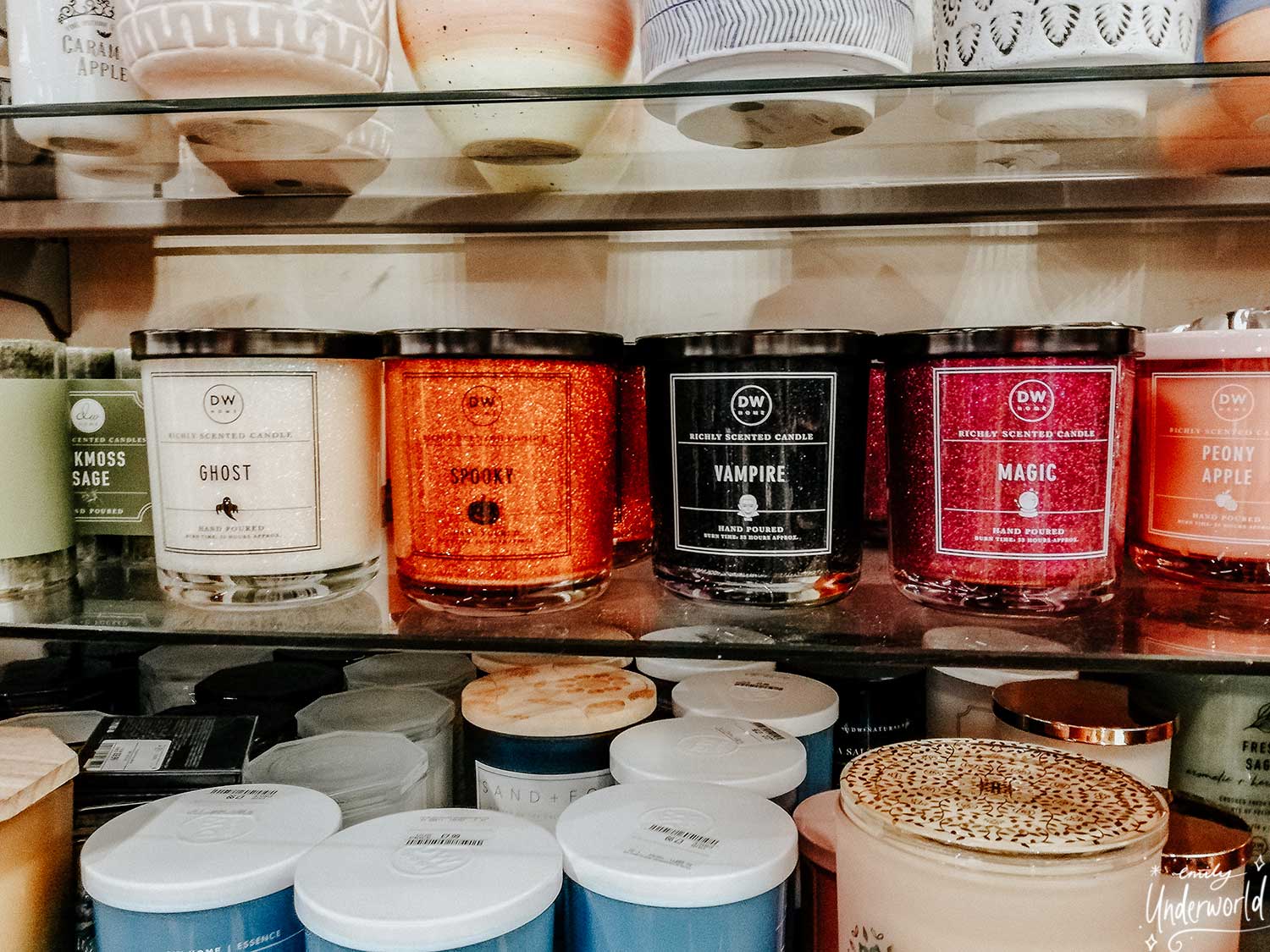 White Pumpkin Harvest Candle
I couldn't believe how many autumnal, Halloween and pumpkin spice themed candles were available in my local TK Maxx. If you're a candle lover, make sure to check it out.
The £12.99 white pumpkin harvest candle from Sand & Fog looks absolutely beautiful… it smells great too!
Halloween Themed Hand Towels
TK Maxx has a range of Halloween themed hand towels, but the gnome ones are my favourite. You can grab a set of two for £9.99.
Killer Plant Set
Okay so these little ornaments are weird, but I kinda love them. Anyone else a fan of creepy yet cute decor? You can get a set of 3 killer plants for £7.99.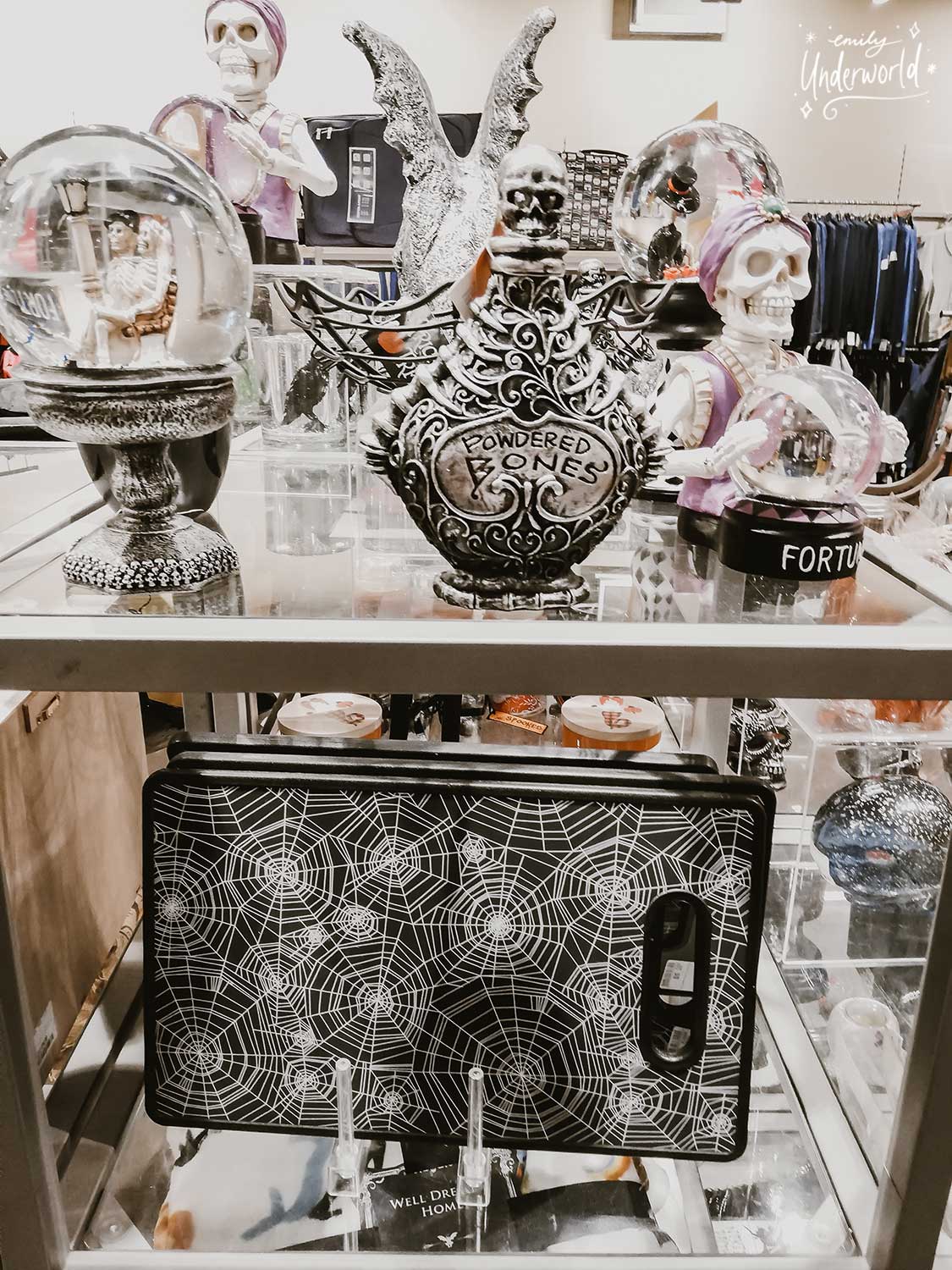 Blue Pumpkin Printed Chopping Board
This year, TK Maxx have several different Halloween chopping boards. The blue pumpkin one is so cute! I ended up getting a different one with a spider web design. These spooky chopping boards are only £4.99.
Black Book Stack Skull & Crow Decoration
This is probably my favourite item from the TK Maxx Halloween 2021 Range. The book stack, skull and crow decoration would be the perfect gothic ornament for my desk! The TK Maxx I visited didn't have this, so I might order it online. It's £9.99.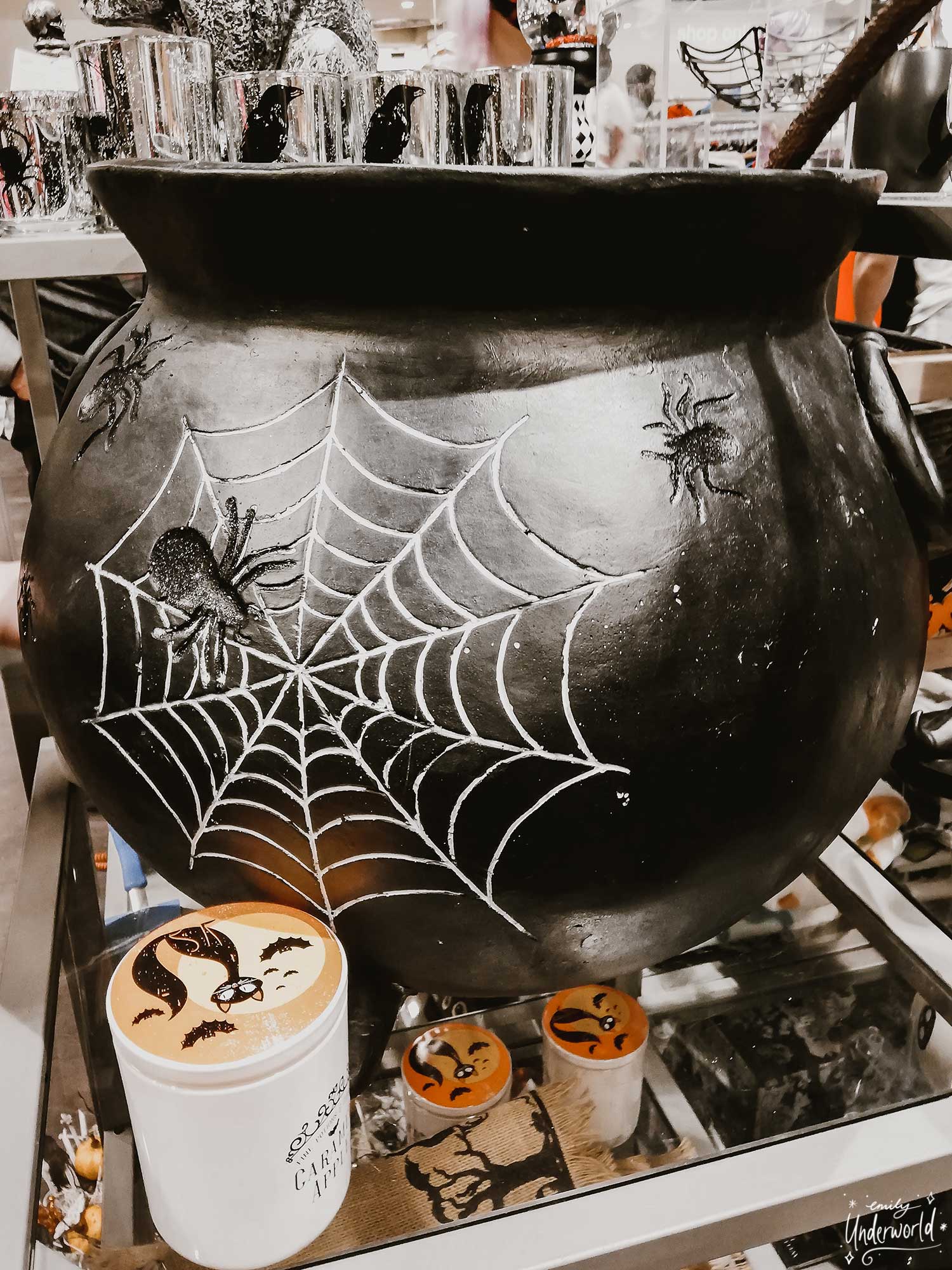 What I Bought from TK Maxx's 2021 Halloween Range
Surprisingly, I managed to resist the candle section. My flatmates bought a couple of candles, so our house is going to smell like Autumn!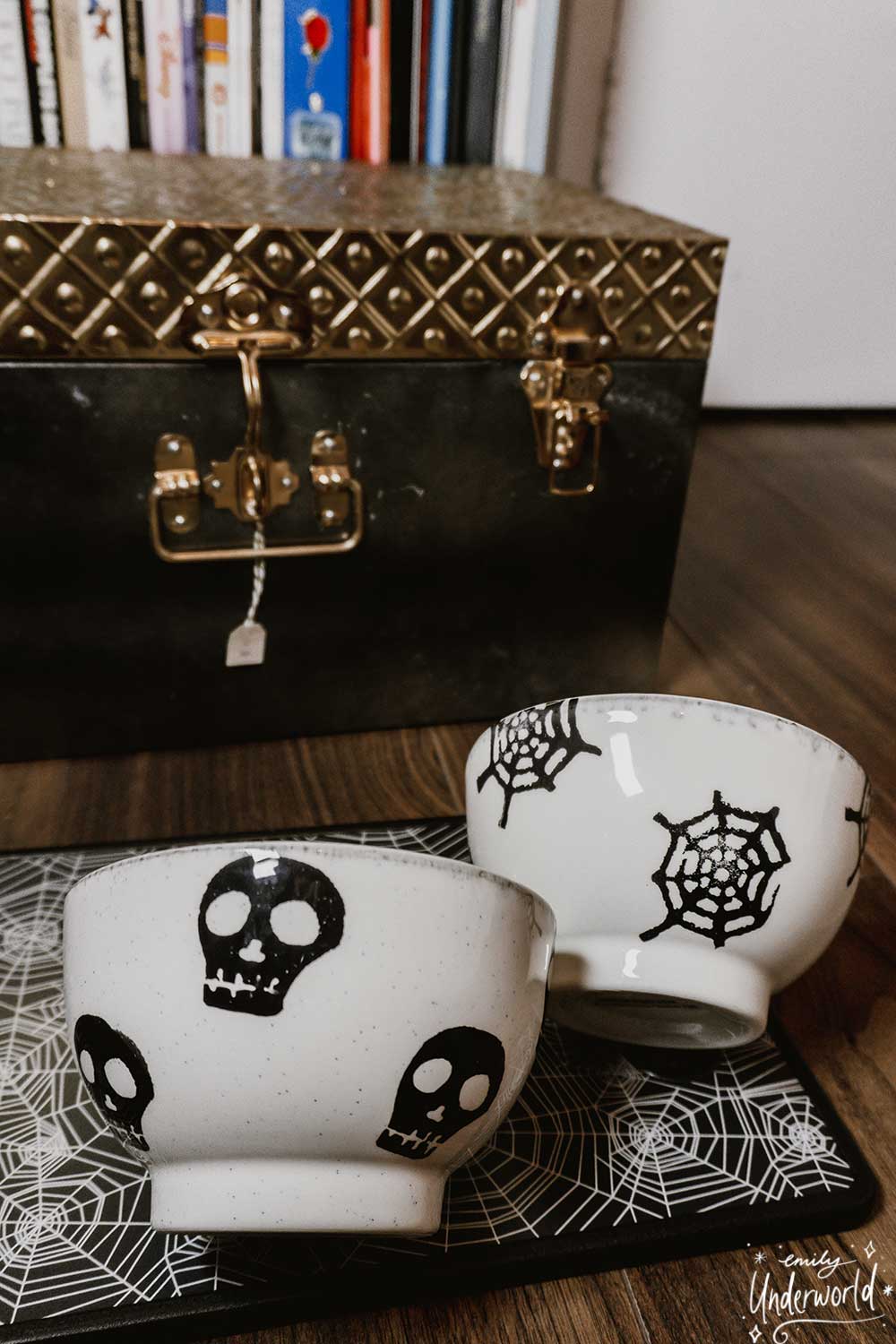 I bought a spider web chopping board for £4.99, and two cute Halloween bowls for £2.99 each. I don't even need any bowls… but these were too cute to pass up.
Do you shop in TK Maxx? Their homeware section is amazing! You can find more things I got from there in my TK Maxx Mother's Day gift guide post.
All the best,