I'll admit, I've never tried anything from Urban Decay before. I wish I had a Naked palette, but alas, I don't. So you can imagine my sheer excitement when their PR department emailed me saying they've sent me a package to introduce me to the brand, without telling me exactly what they'd included.
I was at home for an Easter holiday at the time, so when I returned to university two days ago, I frantically opened the parcel like a child at Christmas. I was literally astounded at how generous they had been, and eagerly restrained myself from trying out everything before taking photos in daylight the next morning (blogger problems, am I right?!).
Inside the bag was an Eyeshadow Primer Potion sample, a 24/7 Glide On Eyeliner Pencil in the shade Perversion, their Perversion Mascara, and their new B6 vitamin-infused primer Spray.
My go-to eye makeup is always just black eyeliner and mascara, so they are literally the perfect products for me to try out. I rarely wear eyeshadow, usually only on a night out, so the little sample size of the Primer Potion is ideal too.
Everything came in an adorable makeup bag from Rock On Ruby with "may the wings on your eyeliner always be even" written on it. The bag is the perfect size for my everyday makeup, and I'm impressed with the quality of it. It was such a nice touch to send everything in a cute bag!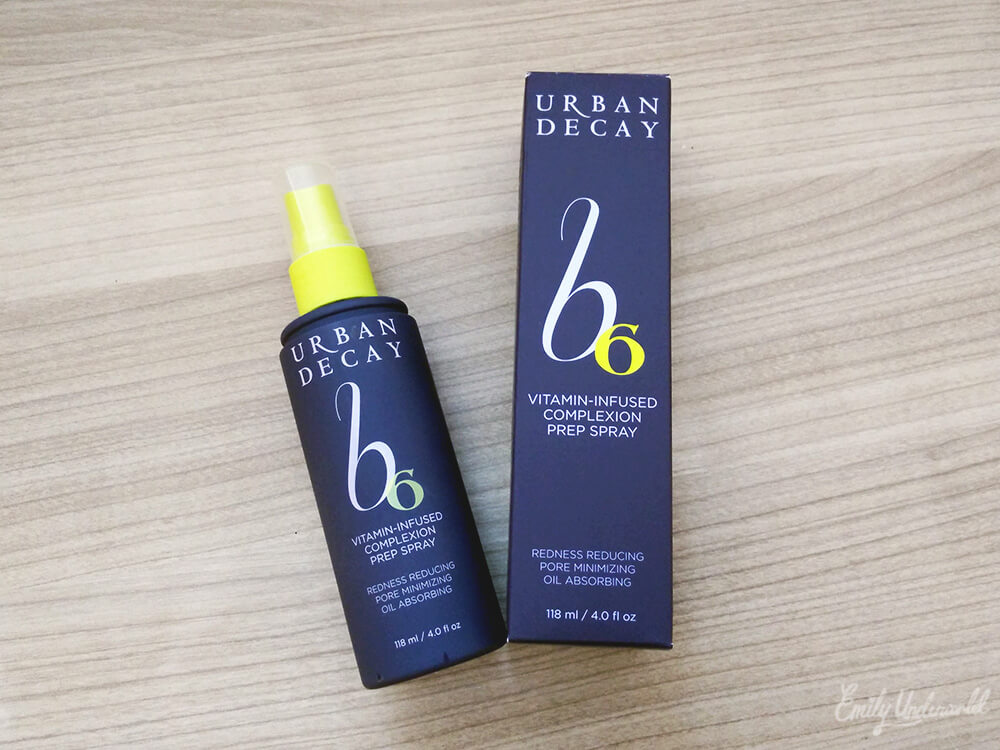 The product I was most excited to try out was the new B6 Vitamin-Infused Complexion Prep Spray, especially as it said on the bottle that it reduces the appearance of pores, which is my biggest concern when it comes to my skin.
If it weren't for how visible my pores are, I probably wouldn't wear foundation or bb cream at all. I often find that my face makeup doesn't last as long as my eye makeup, so I was interested to see how the spray would help that, and anything vitamin-infused is good in my books! It also absorbs oil and reduces redness, and is described by Urban Decay as 'one of those products you didn't even know you needed', which is totally how I feel about it.
You spray a few mists 8-10″ away from your face before your makeup or moisturiser, and it can also be used throughout the day if you want to refresh your skin. The B6 Vitamin-Infused Complexion Prep Spray costs £23, and I honestly totally recommend it. Just look at how glowy my skin is! My foundation didn't set into my pores and look cakey like it usually does, and I didn't feel the need to use powder either.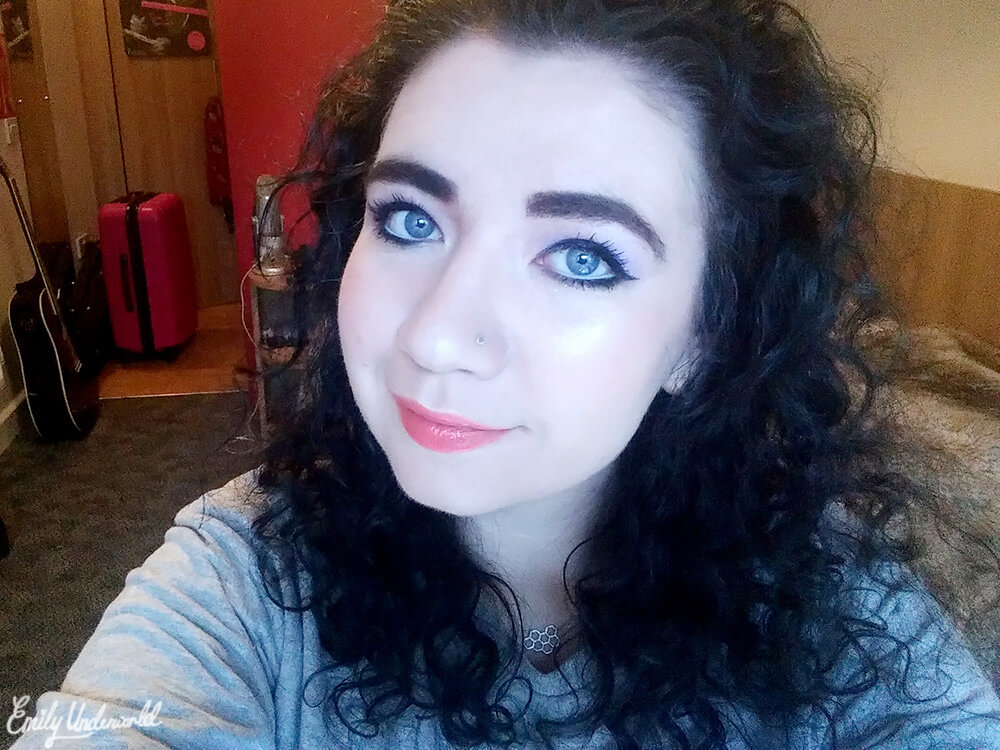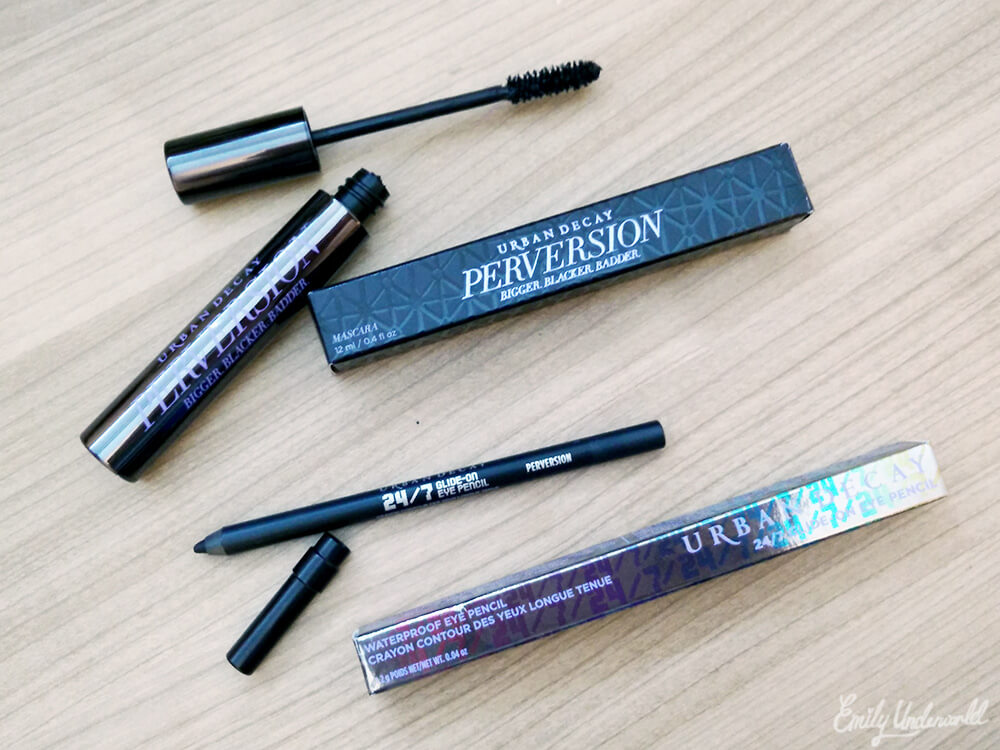 When it comes to eyeliner pencils, I'd always just picked up cheap ones from Boots (usually Barry M or something similar), thinking that as it's just a black khol pencil, they're all the same. Oh how wrong I was.
This one went on like a dream, certainly living up to it's 'glide on' name, probably due how it's made from 50% moisturising products, including Jojoba Oil, Vitamin E and Cottonseed Oil. It's so easy to apply, and a lot finer than other eyeliner pencils I've used – I even managed to get away with using this instead of liquid eyeliner for my wings (as you can see below), and they stayed on all day (these pencils are even waterproof). It's also easy to blend out for a more grungey look, which I love.
My eyeliner ways have been changed forever thanks to Urban Decay. I'll never use a cheap, scratchy khol pencil again. These 24/7 Glide On Pencils come in 41 different colours (the bright ones look amazing!), and cost £15.50 each, which is a price I'll happily pay when I run out of this one. Plus, they're vegan!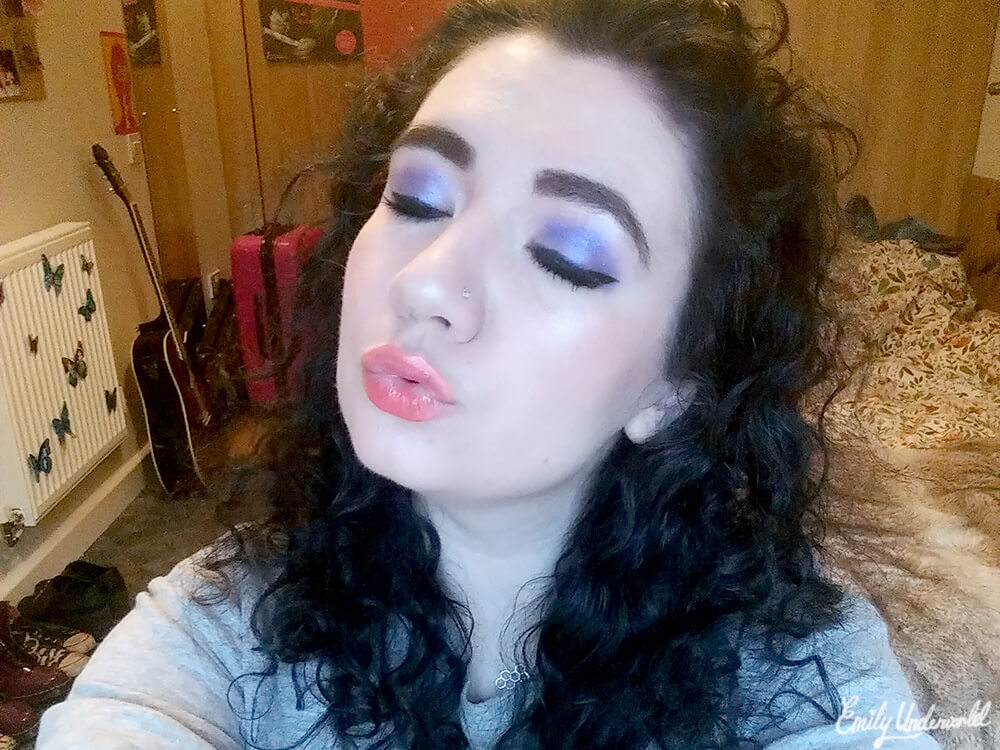 Excuse the pout!
As for the Perversion mascara, it's the perfect complement to the eyeliner. The wand is the perfect size and shape for me, and it definitely works at both making my eyelashes look longer and thicker. The Perversion Mascara costs £17.50, and there's a Subversion Primer that goes with it, available for £15.50 if you're interested).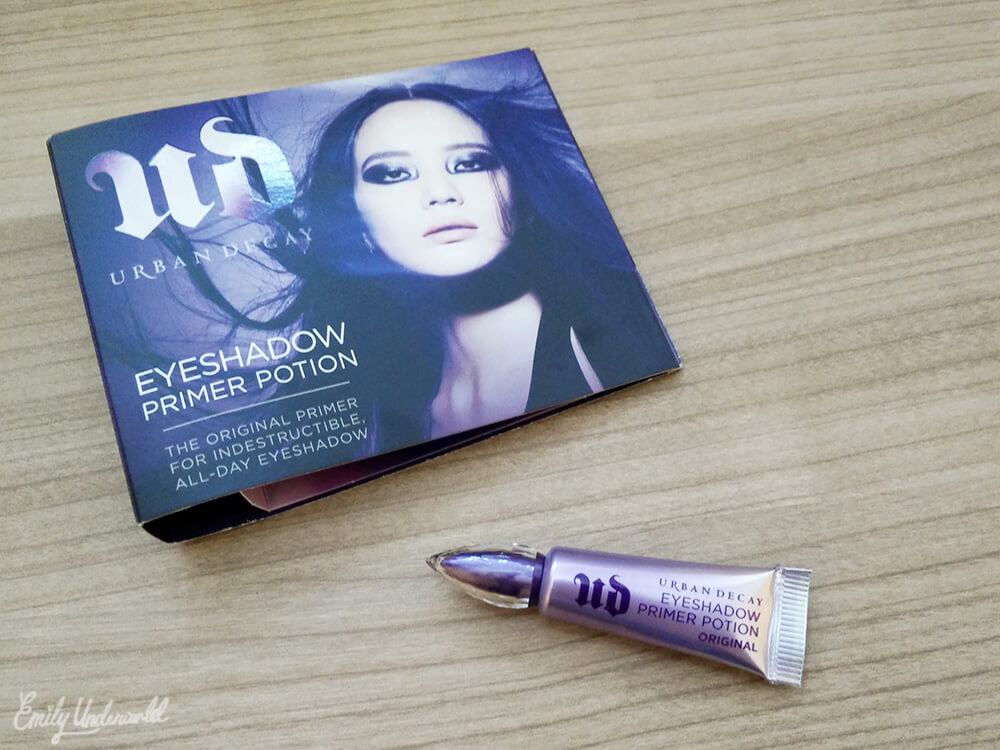 Of course everyone and their mum knows about the Urban Decay Eyeshadow Primer Potion, so I was excited to finally try it out. I don't know about you, but I always end up with creases in my eyeshadow, almost immediately after putting it on. This means that I usually don't bother with it at all, but I decided to give the primer potion a proper test, by using bright purple iridescent Barry M dazzle dust! It works so well, and my loose eyeshadow stayed on all day. A full-sized eyeshadow primer potion costs £16, and is available in three different shades.
As you can tell, I'm very impressed with these Urban Decay products, and I'm definitely a new customer of theirs (I may or may not be browsing their website right now…). I'm so grateful to have been sent these products to try out!
Have you tried any Urban Decay products? I've been lusting over their new Alice in Wonderland collection!
Thanks for reading,


*Urban Decay sent me these products to review, but this blog post is not sponsored and all opinions are my own.