Want to know how to effectively share your blog across the internet? I got you.
Here are my top methods and examples of where to promote your blog posts, on social media, in groups, on forums, and various other places online. Plus, how to promote your blog offline!
---
I'll start off with the three major social media platforms: Facebook, Twitter and Instagram. These are the most obvious places to promote your blog posts. I'll be sharing how I specifically use different techniques and utilise the different features of each platform.
Keep reading to find out where to promote your blog posts and create an effective social media strategy.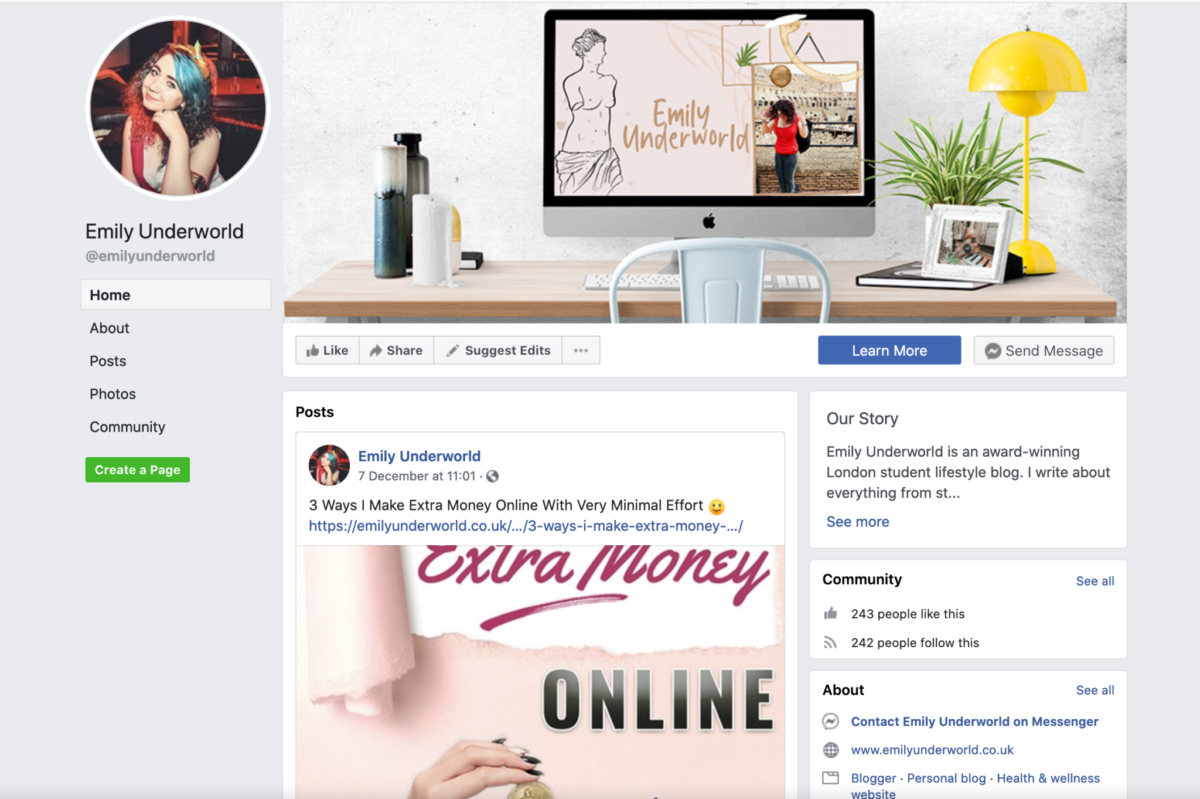 Facebook
---
Your Blog Facebook Page
If you want to use an Instagram Business account, you need a Facebook Page.
Personally, I haven't been the best at promoting or using my blog Facebook Page compared with other platforms. I'm trying to combat this, by sharing my blog posts on there more than once when I can remember. Reach is quite bad on Facebook if you don't pay for ads, so I'm not sure if it's worth it.
To save time, the Emily Underworld Facebook Page is set to automatically share any posts published on the blog. Yay, automation!
Blogging Groups
This is the main reason I use Facebook. There are so many Blogging groups out there with a wide range of advice. Some are region-specific groups, some feature collaborative / sponsored opportunities, and some teach design or marketing tips.
Facebook groups are a great way to connect with other bloggers, and ask for advice. They're ideal for talking about things you may not want to share publicly, such as what rates to charge for sponsored content.
If someone is asking for advice about something you've written about or have expertise in, you can help someone out and link them to your blog posts. Many of these groups also have sharing threads, where you can share your latest blog posts and engage with others. Win-Win!
My Favourite Blogging Facebook Groups
You can now join Facebook Groups with your Page, rather than your profile if you prefer. This helps maintain a bit of privacy!
Twitter
---
Twitter is such an immediate platform, and less curated than a place like Instagram.
It's great for sharing blog posts, but you'll have to find a balance between tweeting your links and sharing valuable content / engaging with others. Don't spam the timeline, because people will mute or unfollow you. It's annoying!
You can also schedule tweets with platforms like Buffer or Tweetdeck, which can help you keep on top of things. Don't be afraid to share old, evergreen content too!
You can now schedule tweets directly on Twitter, but I still prefer Tweetdeck.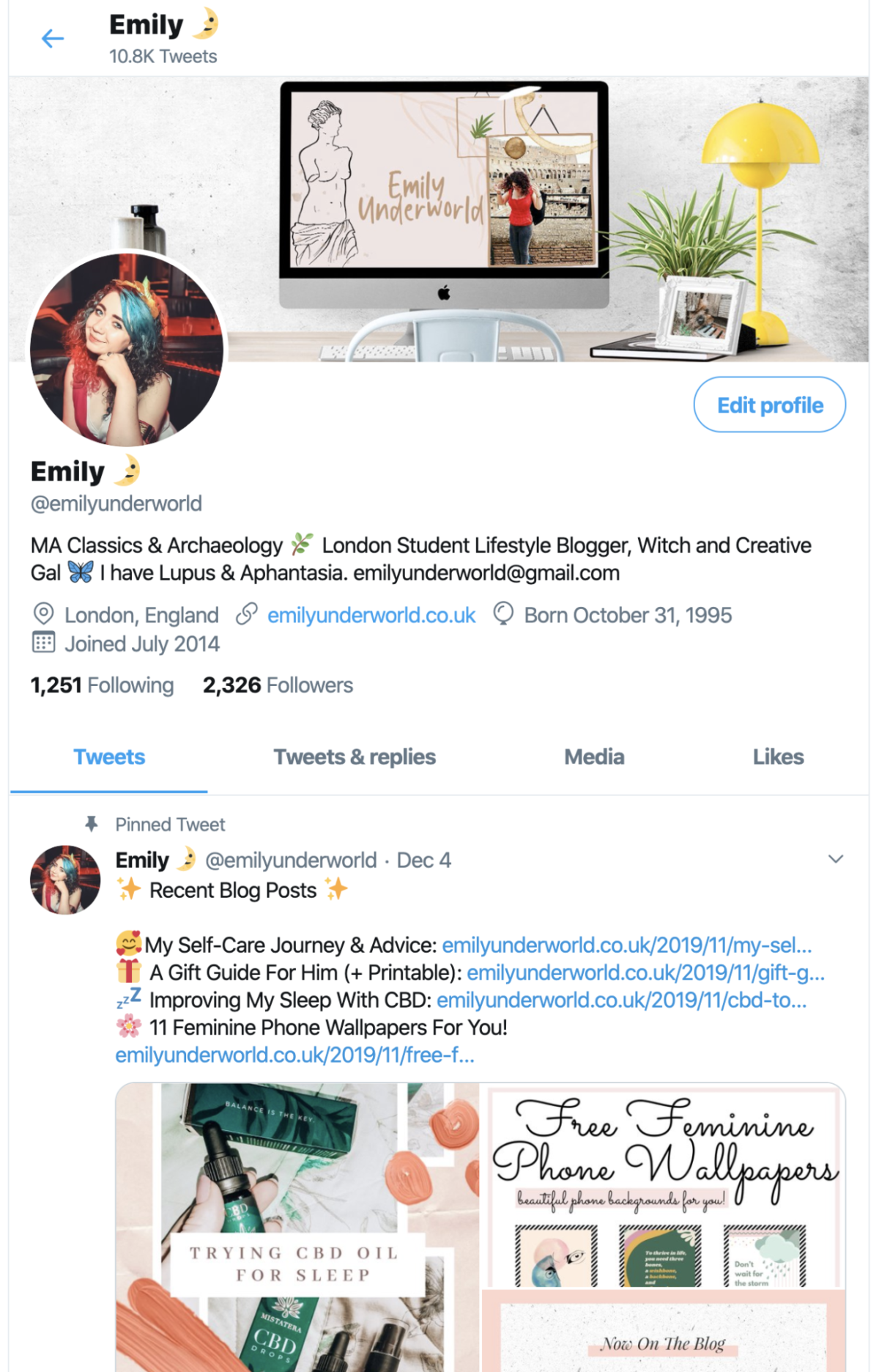 I like to occasionally share several links to my latest blog posts in one tweet, then pin this tweet to the top of my profile, as you can see from the screenshot above. Some bloggers also link their various social media accounts as their pinned tweet.
Retweet Accounts & Hashtags
Blogging retweet accounts are exactly what they sound like. Accounts that exist to retweet blog posts. You can be retweeted either by tagging the account in your tweets or using their hashtag.
Make sure to read the bio of each Retweet account you want to use. Some prefer to be tagged, while others require you to use their hashtag.
My Favourite Blogging Retweet Accounts & Hashtags
@FemaleBloggerRT
@LovingBlogs
@allthoseblogs
#BloggerLoveShare
#BloggersTribe
#LittleBlogRT
Make sure to use a variety of Emojis, GIFs, and images to make your tweets stand out more!
Blogging Twitter Chats
Twitter chats for bloggers used to be a huge thing! I remember logging in for certain times, e.g. 7pm GMT on a Sunday, to have a chat with other bloggers about a set topic. These aren't so popular any more, but there are a few still out there.
@BloggerLS, @BloggersTribe and @TeacupClub_
are my favourites for sharing threads and chats!
Often the people running these chats and setting the questions will ask you to introduce yourself and your blog, a perfect opportunity to link your blog. Or they'll ask for links to your latest posts at the beginning or end of the chat. This is a lovely way to connect with other bloggers on Twitter, link your blog, and engage with their posts.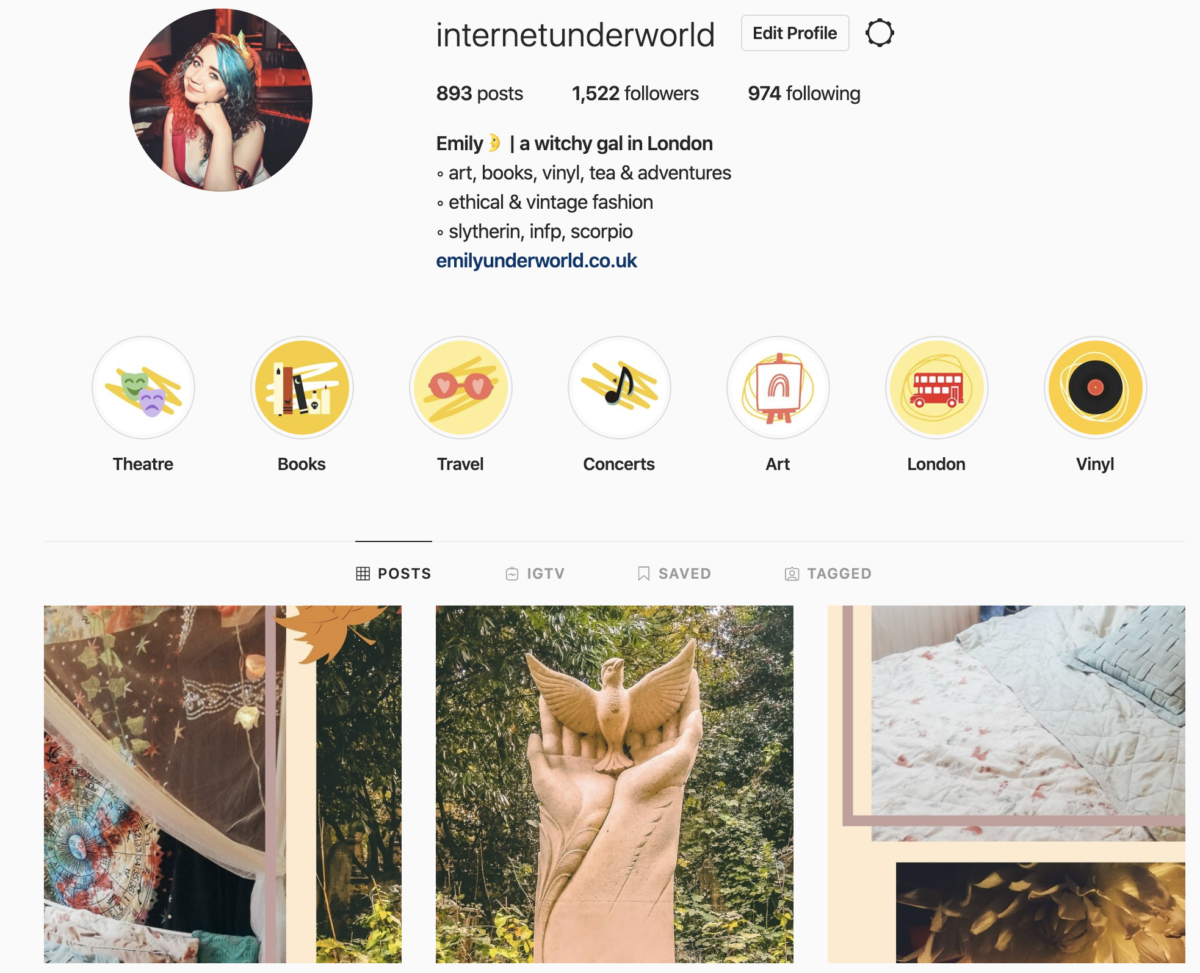 Instagram
---
Most of us don't have that coveted 'swipe up' feature, but that doesn't mean Instagram can't be effective for promoting your blog.
Link In Bio
If you're aiming to promote a specific blog post, one effective tactic is to use the phrase 'Link In Bio'.
For example, if I were to write a book review blog post, I would post an aesthetically-pleasing photograph on my Instagram feed, as well as in my Instagram Stories. Then I'd make sure to write Link In Bio on the Instagram Stories, and in the feed post captions.
For the feed post caption, I would share an extract of my review, a description of the book, maybe ask my audience a question, use relevant hashtags… and create a call-to-action by directing them to my bio to read the full review.
Link Tree?
Many bloggers use LinkTree in their bio link, which allows for several links to be placed in a landing-page style. You can use this to link various social media profiles, or specific blog posts you want to promote, your About Me page etc.
I tried LinkTree out for a while, then decided to create my own landing page. I wanted anyone who clicked on my Instagram bio link to be taken straight to my blog.
My Instagram Method
Since updating to the latest WordPress, I've made use of Gutenburg Blocks, and set up a static homepage for my blog instead of simply displaying my archive. This allowed me to share everything I wanted immediately, on the first page a visitor would see if visiting from social media.
Features of My Blog Landing Page
A short bio about myself and the Emily Underworld blog, with a link to my full About Me page.
Links to the categories I write about.
A carousel of featured blog posts.
An automatically-updated list of my latest blog posts, with a button to 'Enter The Blog' to see everything.
Social media buttons, and links to follow my blog via Bloglovin' and email.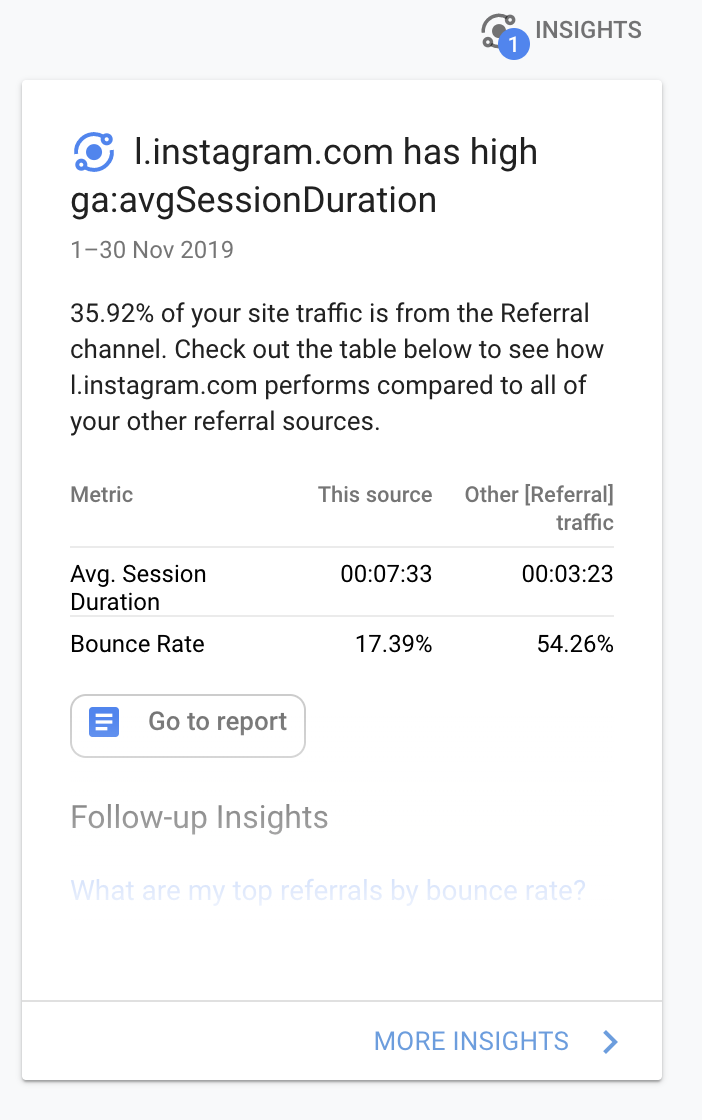 Since I've made these changes, Google Analytics shows me that visitors from Instagram spend more time on my blog, and the views are coming directly to my website, not LinkTree.
Now we've gone through the three major social media platforms, I'll move on to my number one traffic referral source: Pinterest.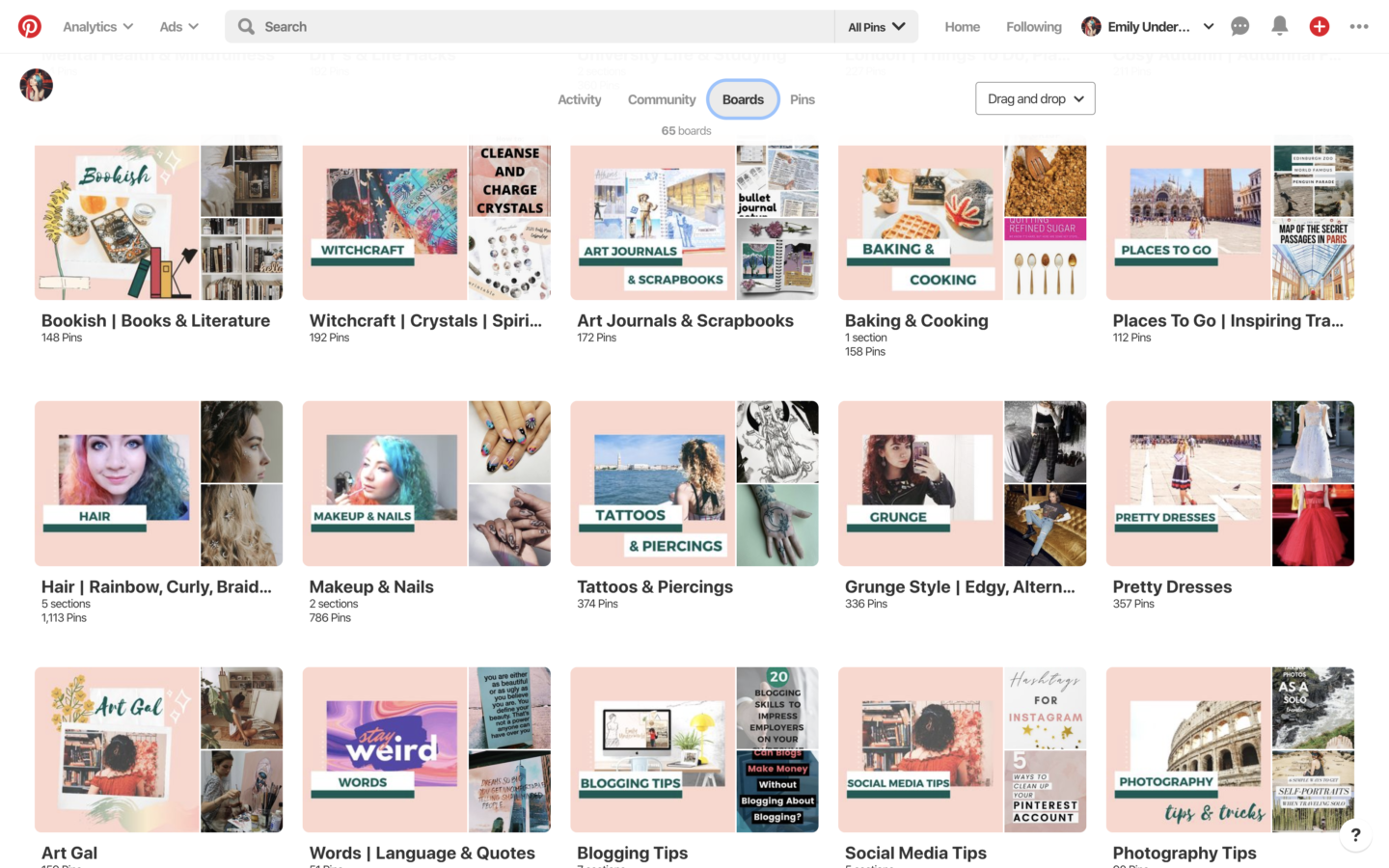 Pinterest
---
Pinterest is amazing. I love curating my boards, reading other blog posts from there, and finding DIY's and recipes to try.
When pinning your blog posts, sometimes a pin will randomly go viral (it's happened to me twice!), causing a huge surge of traffic. I didn't have much of a Pinterest strategy, but after investing in Big Pin Energy: the Ultimate Pinterest Guide*, I've been implementing new methods to grow my Pinterest account.
This guide is brilliant. I'm now reaching 30,000 blog views per month, which is a huge increase compared to 2019!

The main thing you need to know about Pinterest is that it is a visual search engine. SEO is important, so make sure to use relevant keywords in your titles and descriptions, hashtags, and alt-tags on your images.
Since optimising my Pinterest account and utilising the strategies below, my impressions, audience, and engagement have all drastically increased consistently throughout 2020.
Pinterest Tips
As Pinterest is such a visual platform, most users won't read your descriptions. This means that creating vertical graphics specific for Pinterest is a key method for success. Vertical pins take up more space in the feed. Pins with enticing, easy-to-read headlines are the most successful.
I have a routine of manually pinning my content, as well as scheduling on Tailwind. I create multiple pin designs for the same blog post. It's worth doing this and testing to see what works for you!
Make sure to verify your blog with Pinterest, set up a business account to gain access to their analytics, and set up rich pins!
Tailwind Communities
I've already mentioned how I use Tailwind to schedule content to my boards, but they have another incredibly useful feature: communities. (Previously known as Tribes).
A Tailwind Community is essentially a private group, where you add your pins and re-pin content from other bloggers. These typically have a ratio requirement, meaning that if you add one of your pins, you need to re-pin someone else's pin from the Tribe onto one of your boards.
With the standard Tailwind account, you can be a member of up to 5 tribes. I picked out ones relevant to my content, e.g. UK Bloggers, Witchcraft Bloggers, etc. I don't use them as often as I used to, because I'm now focusing on pinning fresh content.
Group Boards?
Another method similar to Tailwind Tribes, is to join a Group Board. The difference here is that group boards are public, so they'll show up on your profile and people can follow them.
In 2020, I left all the group boards I was part of, except for one very niche board. Group boards are spammy, and often contain irrelevant content. You should focus on pinning your own content and creating fresh pins. Make sure to try out video pins too.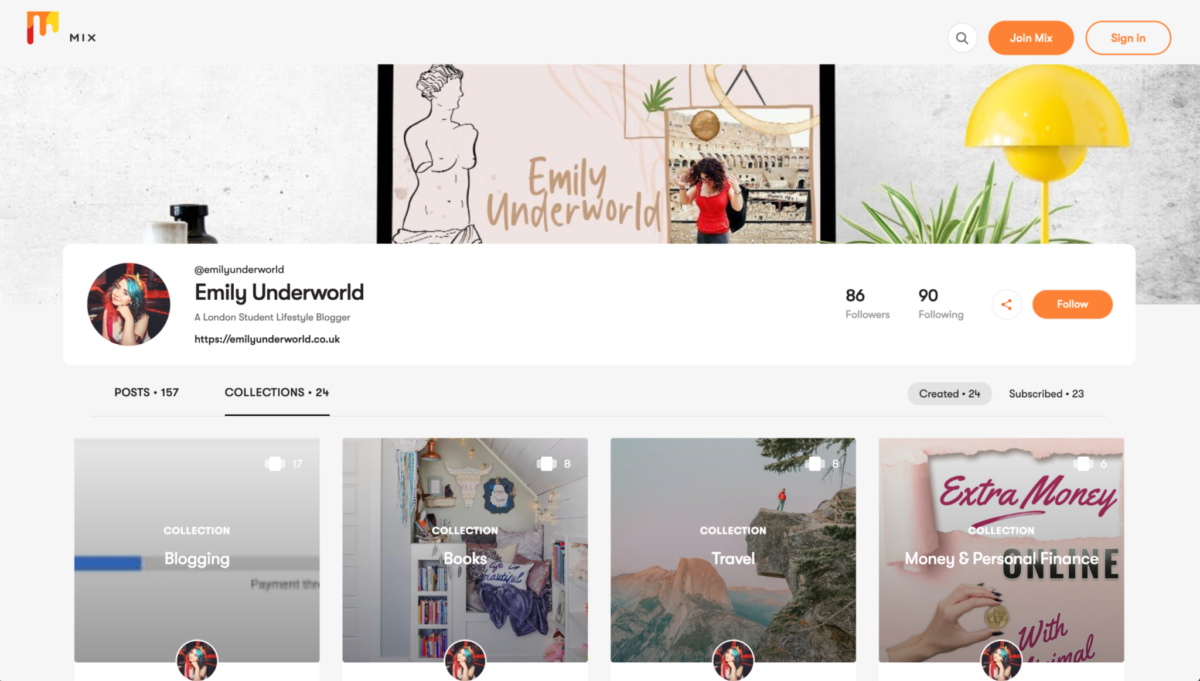 Mix
---
Previously known as StumbleUpon, Mix is a great way to find interesting content to read. You can curate collections based on your interests, and share your own blog posts. It's incredibly quick to 'Mix' your blog post, you literally just copy-and-paste the URL and submit it on Mix!
Check out my Mix profile to see how I curate different categories, mixing up my own content and other interesting reads I've found online!
BlogPostVoteUp
---
This one is very new to me. Recommended by Bloggers Required, BlogPostVoteUp is similar to Reddit, as readers can upvote blog posts that they find on the website.
I'll make sure to update this post if I find BlogPostVoteUp a useful method for traffic, but I will say that I like the interface.
It's very easy to submit your blog post, although they have a limit of 1 post per day.
Forums
---
Are you an active member of a forum? Make sure to add a link to your blog in your signature, so it shows up on any post you make. Check with the forum's specific rules to make sure this is allowed, but most I've seen do allow this.
If you write a blog about money, and you're a member of a money-saving online forum, this is ideal! The same goes for forums about tech, gaming, books, health, parenting… you'll be getting views from people who are interested in what you write about! This is especially useful if you have a very niche hobby blog.
If you're an active Reddit user, make sure to share your blog posts on there too! I personally haven't used Reddit to promote my blog, but it's on my to-do list. Many bloggers have also found success through Quora. If you have a blog post answering a question someone has asked on Quora, you can briefly give a summary answer to their post and link your blog post for more information.
Don't forget about email signatures too! Always make sure to link your blog. I didn't do this for a long time, and I have no idea why. I've finally set up signatures featuring my name and blog link across my email accounts.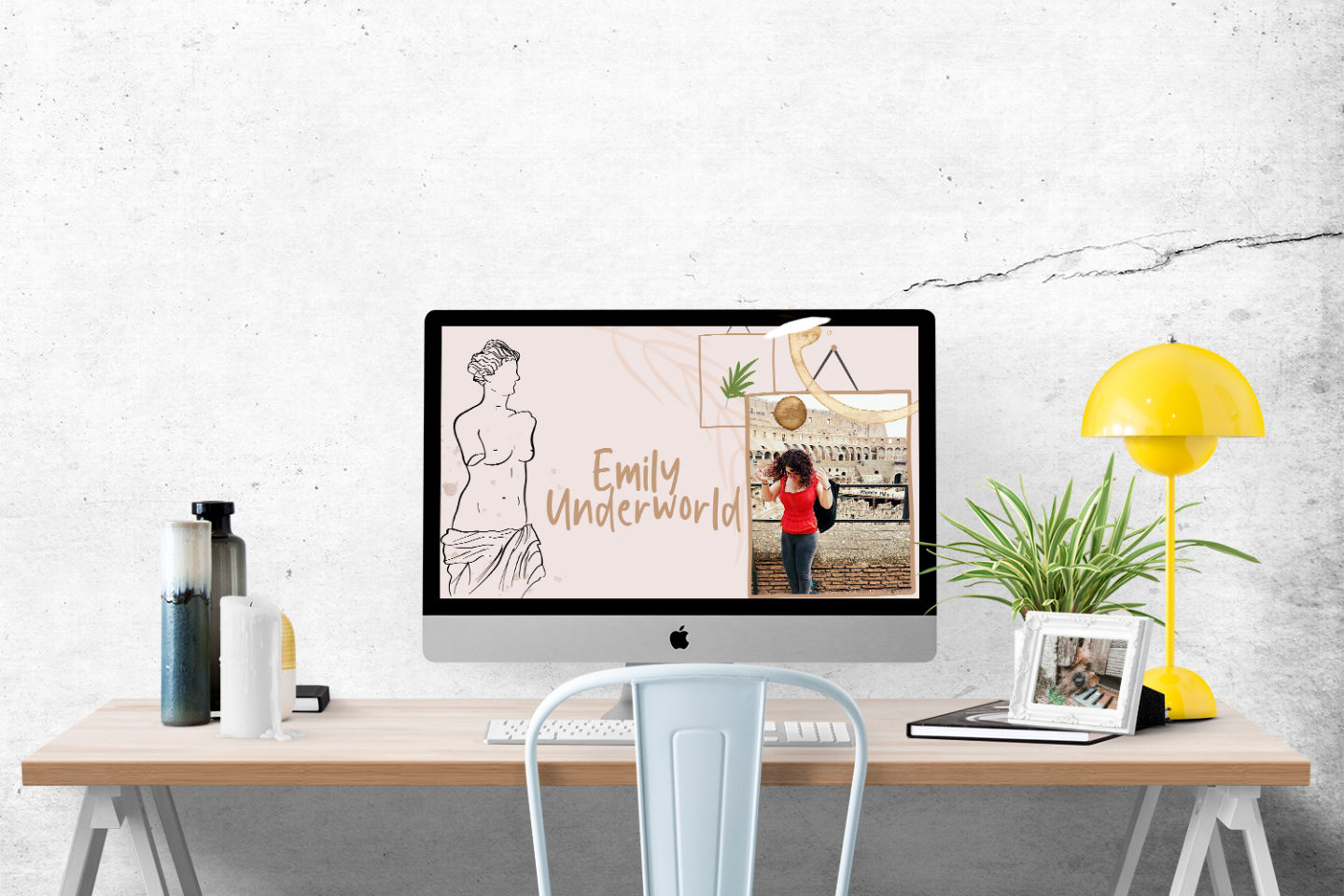 A Final Tip for Your Social Media Strategy
---
It sounds so simple, but many bloggers don't do this! Use the same profile picture and cover photo or graphic across all platforms.
This creates a cohesive brand, and makes you instantly recognisable to people who follow you on other platforms. I resized my cover picture in Canva to make sure it fits the required dimensions for Twitter, Pinterest, Facebook, and other websites.
Offline
---
If you run a small business, or you're a journalist, freelancer, work in PR, digital marketing, writing… Basically anything somewhat related to your blog, make sure to add it to your business cards!
If you sell anything on Etsy, make sure to include a note or card with your blog address on it. You never know, you might gain a new reader! A customer may love your handmade products but didn't realise that you also write a blog.
Make sure your blog has a memorable name, or simply use your full name, because that makes it easier to remember! Word-of-mouth is a totally underrated way of getting traffic to your blog.
I get a significant amount of referrals from organic Google searches: this isn't just SEO. When I tell someone that my blog is called Emily Underworld, they often search Google for Emily Underworld, rather than typing in EmilyUnderworld.co.uk.
Pin For Later?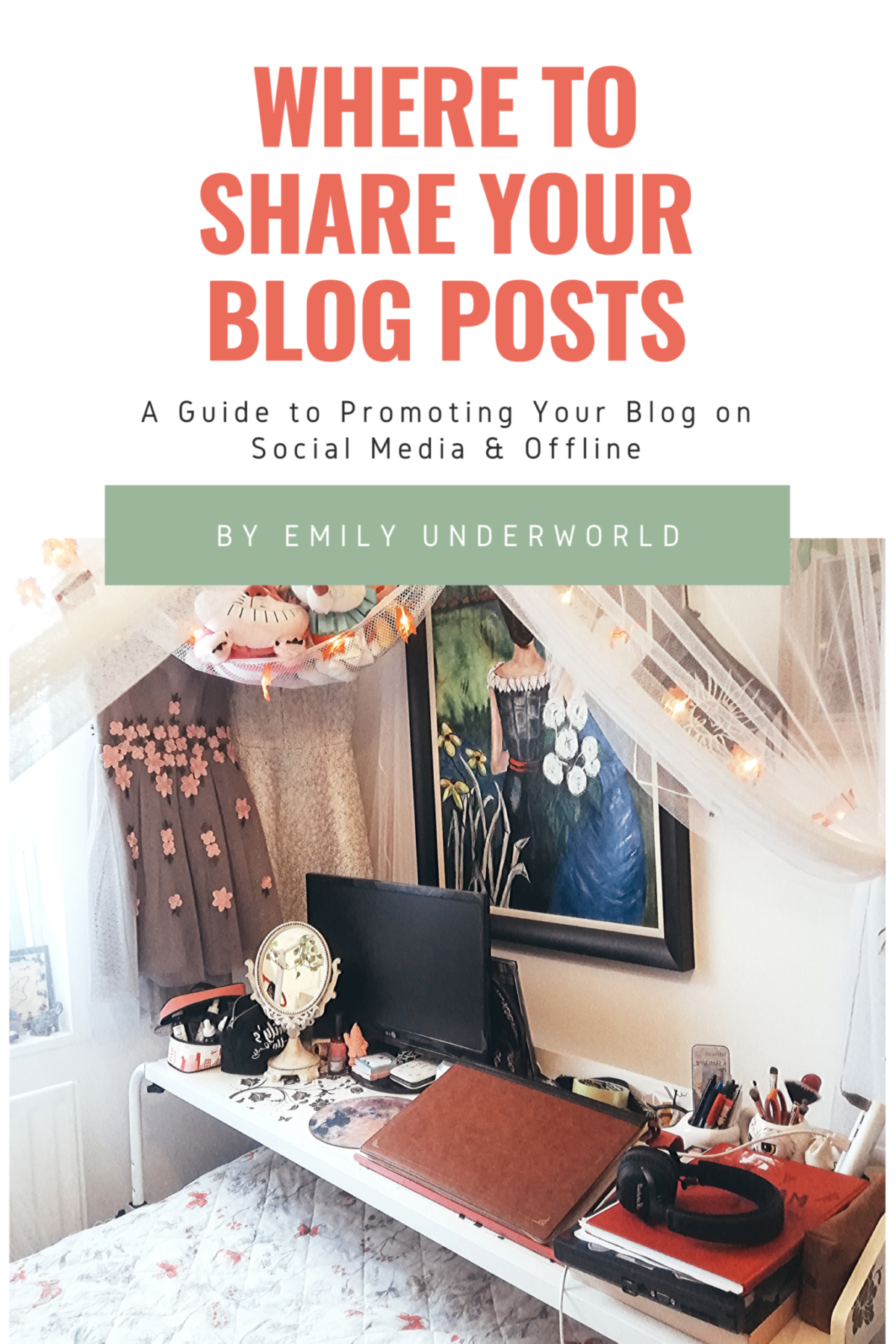 Where do you promote your blog posts?
I'd love to know if you've tried out any of these methods for promoting your blog, and your top tips!
All the best,