I love trying out all different kinds of tea: loose-leaf, rooibos, green, black, random flavours… you name it, I'm your gal. So when Teatourist* tweeted me asking if I'd like to try out one of their boxes with no strings attached, I couldn't really say no – I'm a total tea fiend. Here I am writing a review on the blog, because I absolutely loved it, and I know a lot of you are tea addicts as well, so you might want to check this out!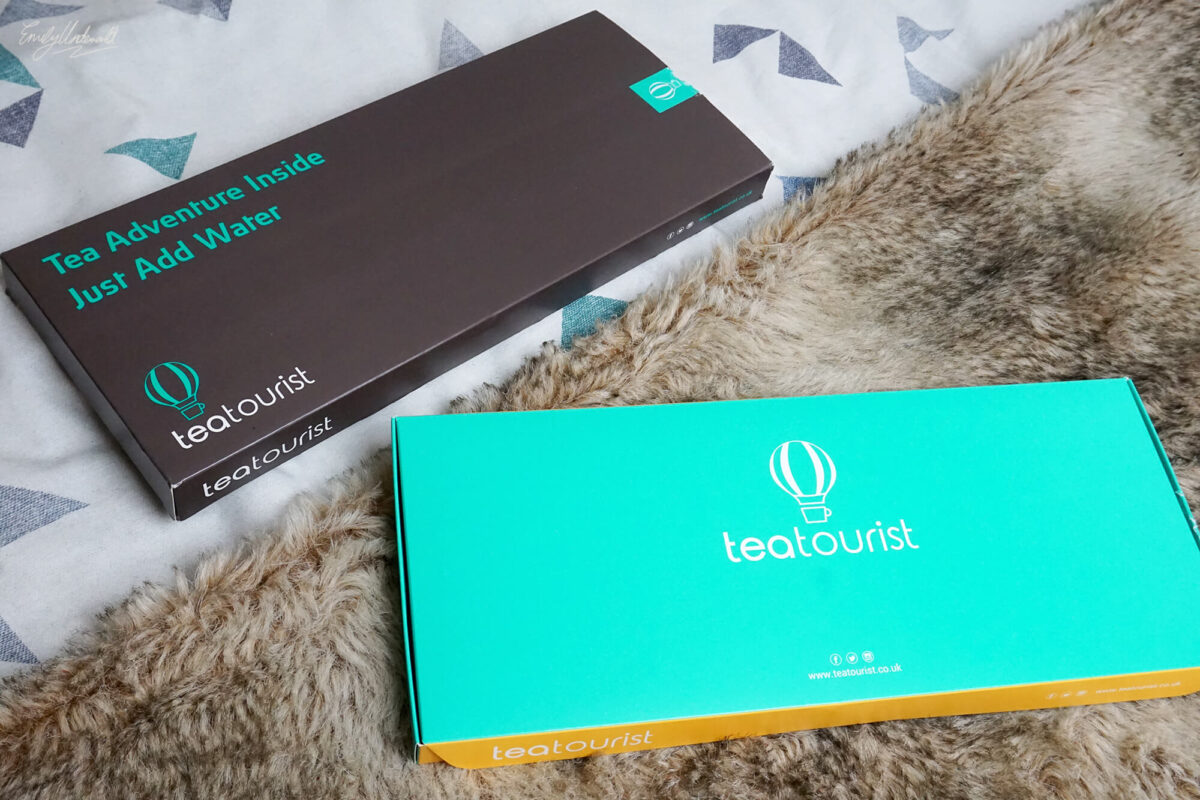 Teatourist boasts the "ultimate tea tasting subscription service in the UK", connecting us with award-winning tea companies to provide an array of delicious new teas each month, delivered through your door in the cute, sleek packaging shown above.
Teatourist are definitely passionate about tea: they showcase six teas from six different Tea Partners per month (who don't pay to be featured FYI), spreading the word about these amazing niche companies. What I love most is that these aren't just any teas you can find in shops, they're from specialist, artisan tea companies, packaged into tasting samples big enough for 3-4 cups of each tea! For £14.95 per box, you're getting each delicious cup of fancy tea for only 60p, not mention 30% off your first box if you use the code EMILY30, and free shipping!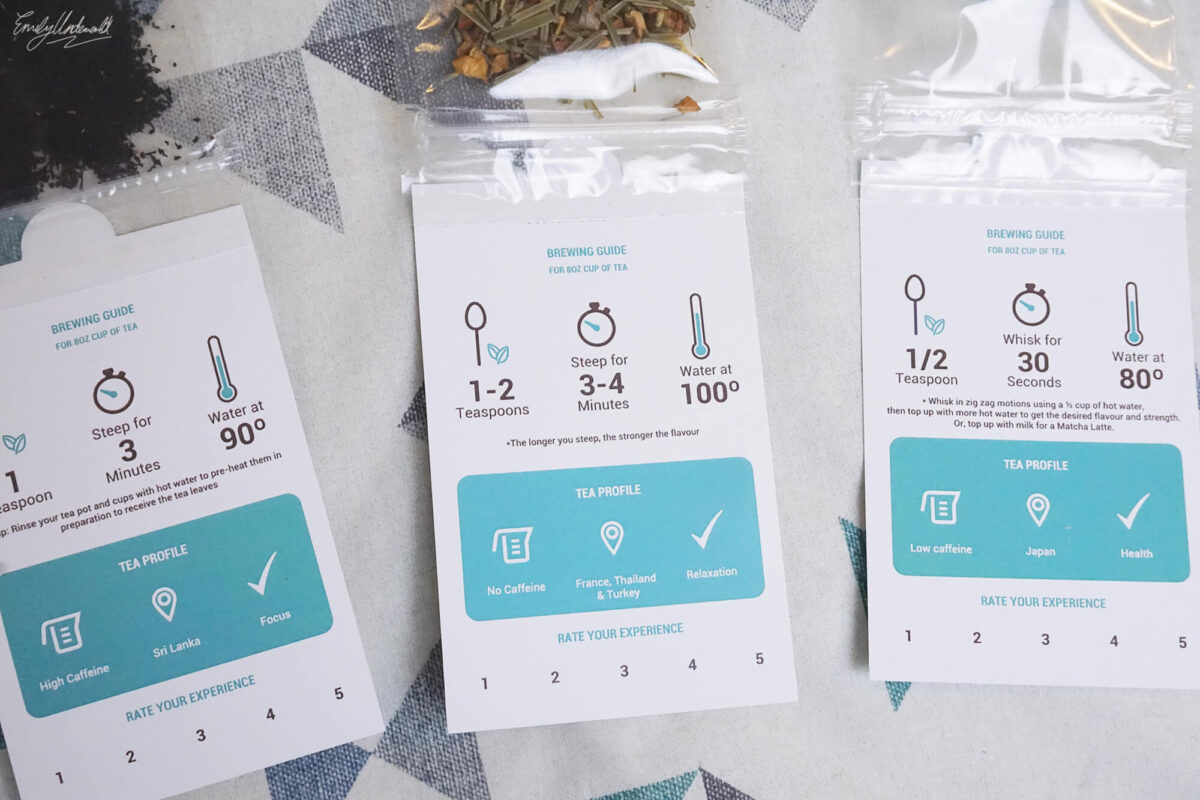 Each tea pouch (which are resealable for freshness) comes with a card on the back telling you exactly how to brew each one for the perfect cup of tea, even to the precise number of minutes to brew and water temperature level! The card also has a 'tea profile', which provides information about where the tea comes from, the caffeine levels (so useful), and what it should be used for, e.g. focusing, relaxation and health. If you're interested in purchasing a full-size version of a particular tea, the reverse of the card has all the details about each brand. You couldn't ask for more information really!
So, what tea did I get in my box?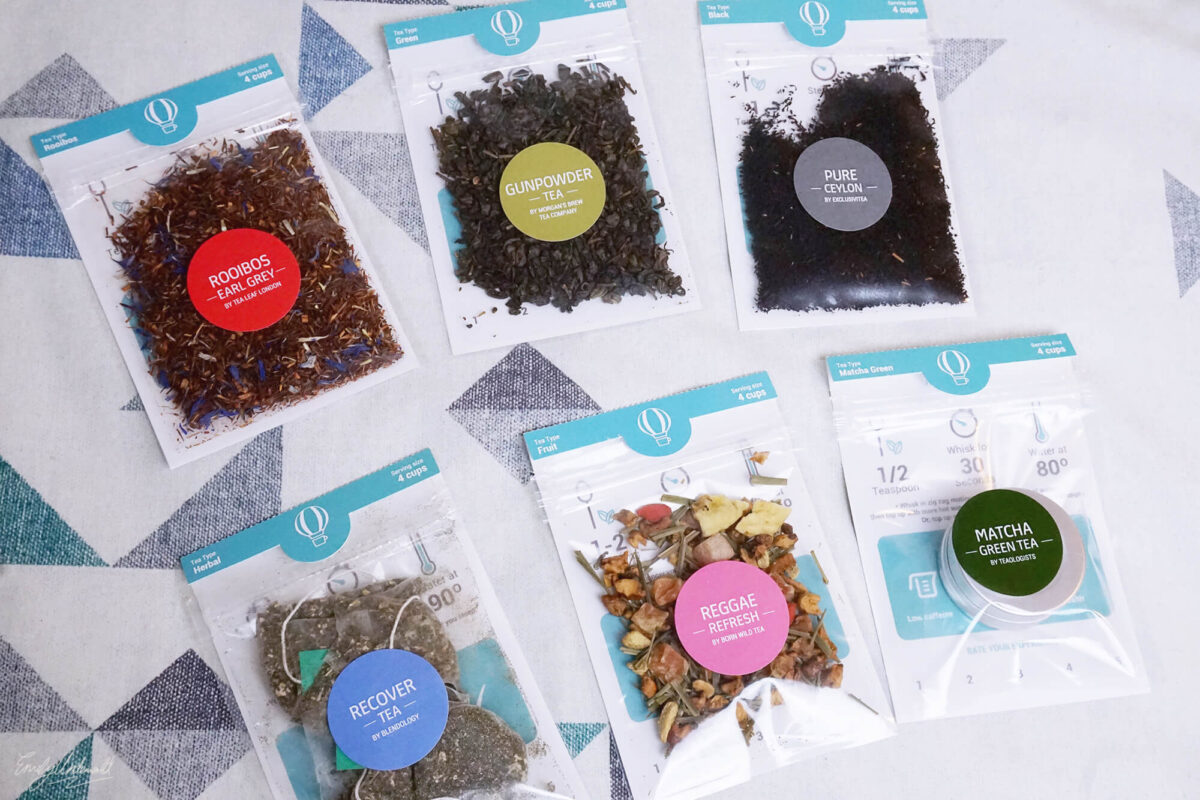 I was very impressed with the range of different types of tea that the January Discovery box came with: it included a rooibos, green, black, herbal, fruit and even a green matcha powder – all the ones I could possibly need this month!
Rooibos Earl Grey from Tea Leaf London

Recover Tea from Blendology

Reggae Refresh from Born Wild Tea

Pure Ceyon from Exclusivitea

Gunpowder Tea from Morgan's Brew Tea Company

Matcha Green Tea from Teaologists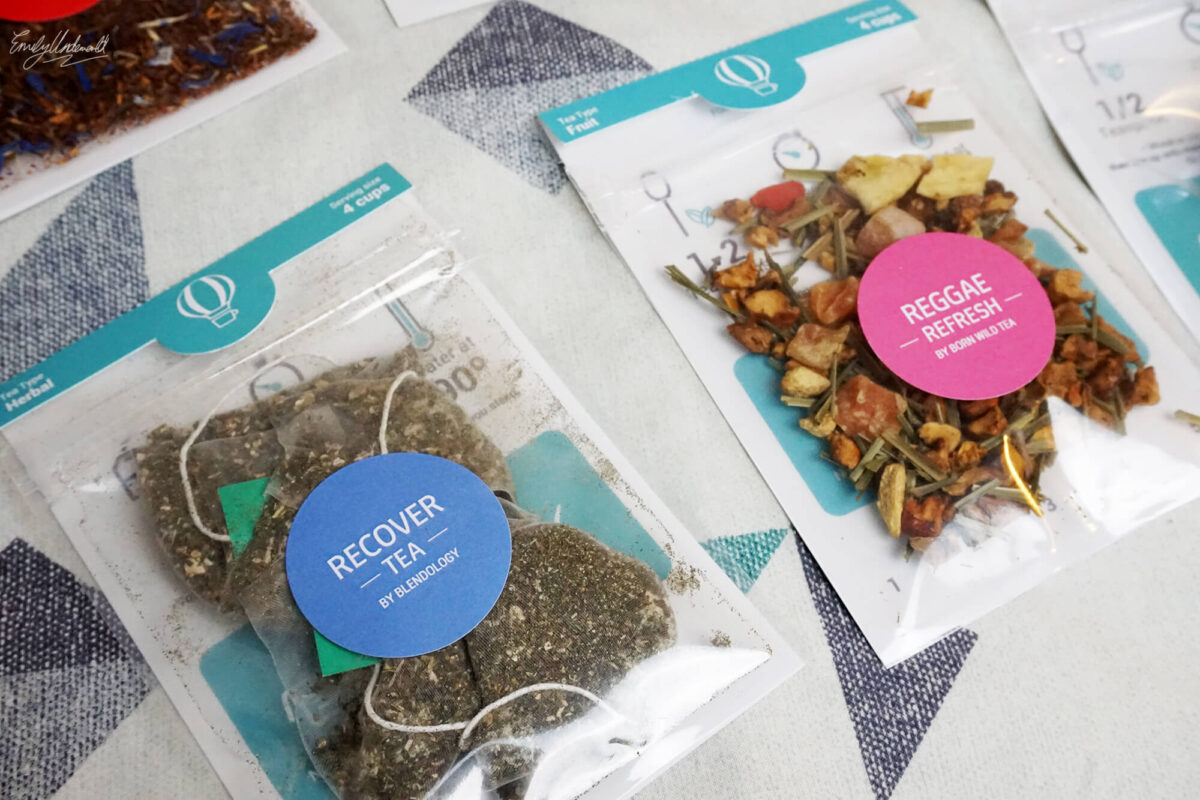 I really enjoyed trying out all the teas, and I've still got plenty left for more cups this week! I particularly liked the Rooibos Earl Grey and the Reggae Refresh ones, they're totally yum! I can't say I enjoyed the Recover Tea, but I added a teaspoon of honey to make it sweet (it's meant to be a detox one though). The Green Tea Matcha powder is great – perfect for making matcha lattes with, or adding to my banana smoothies! Overall I'm really impressed, and would 100% recommend Teatourist to any tea lover!
Have you heard of Teatourist? What do you think?
Thanks for reading,

Follow
Find me here: Bloglovin | Twitter | Instagram | Music YouTube | Vlog YouTube
*I was sent this box by Teatourist, with no obligation to write a blog post. All opinions are my own.