Welcome to my Shop and Freebie Library. Here you will find products created by me, and a bunch of free stuff! Stickers, art prints, greetings cards, fonts, notebooks and printables galore.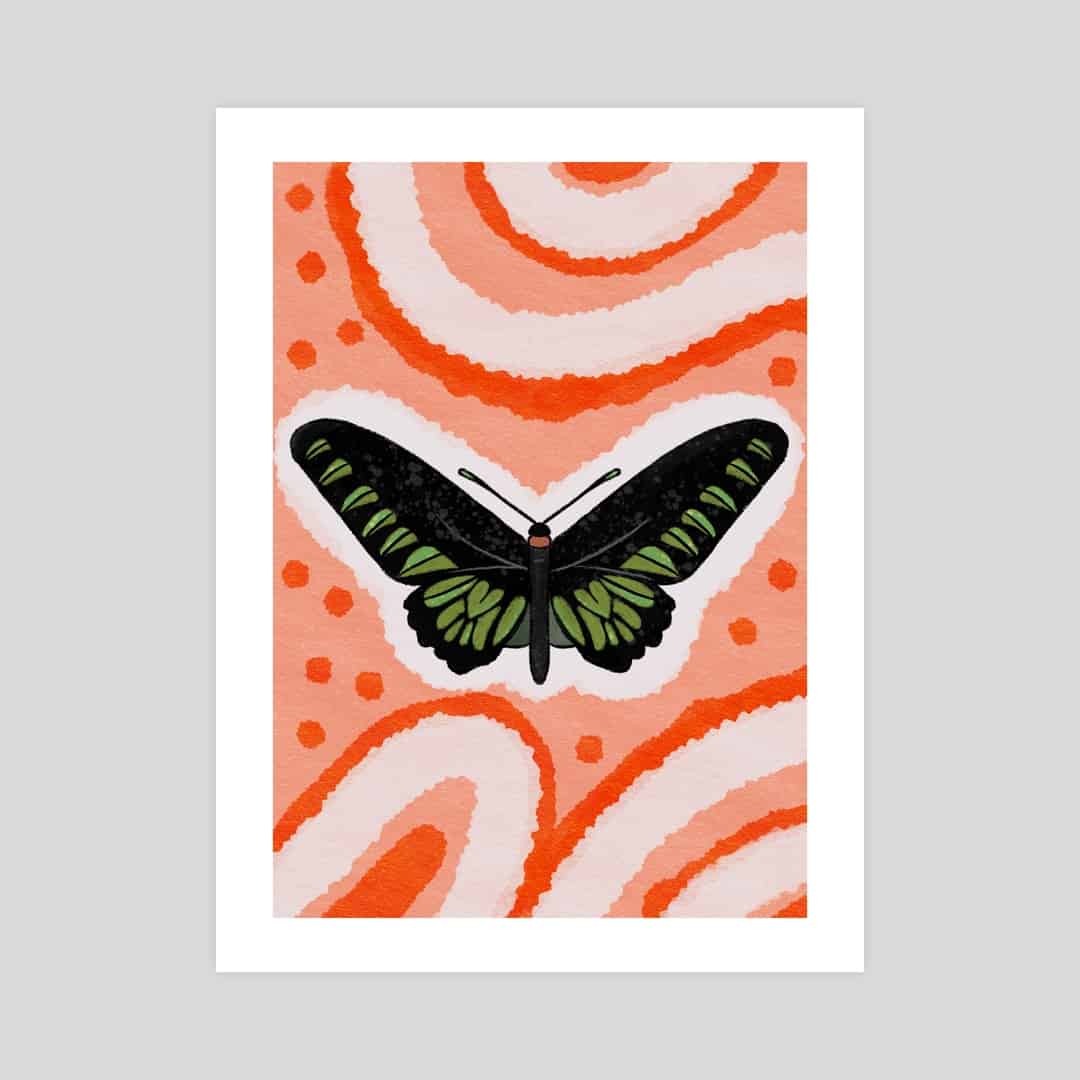 Why not decorate your space with one of my art prints? You can buy them on InPrnt. These are gallery-quality giclée art prints on 100% cotton rag archival paper, printed with archival inks.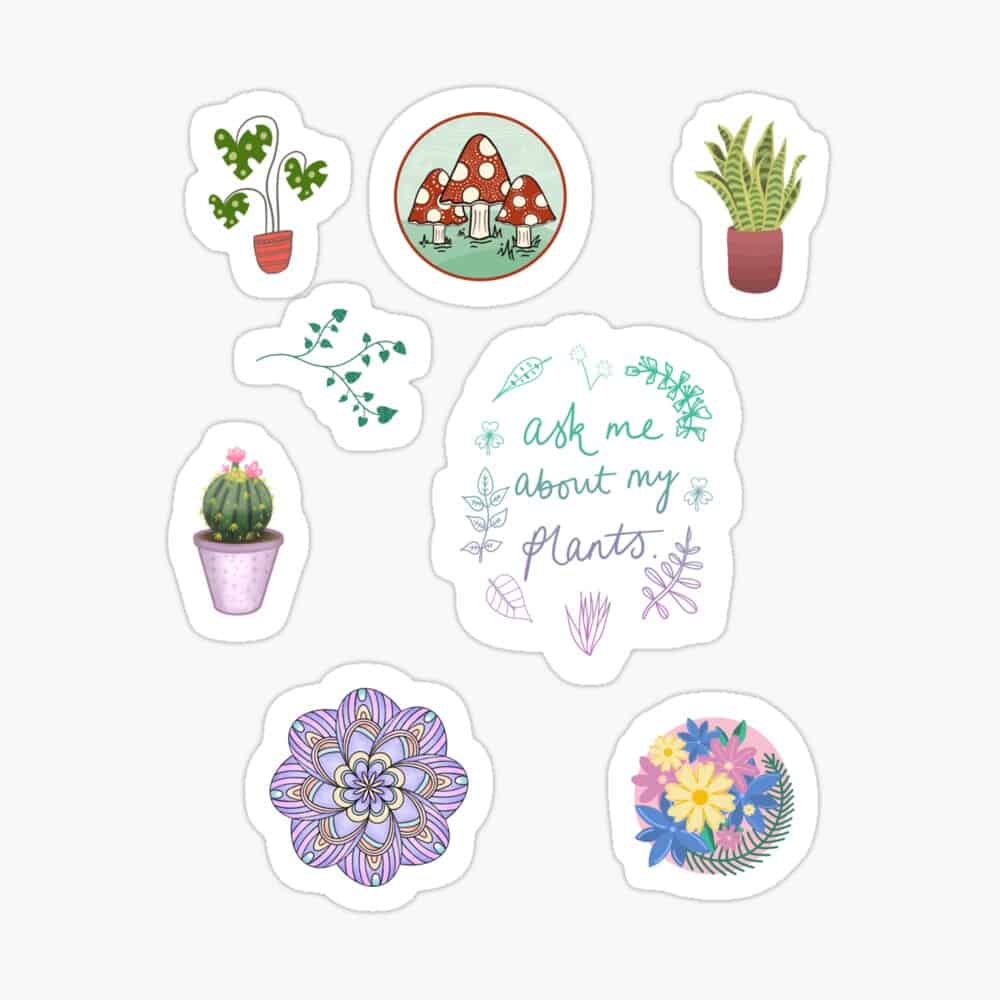 My vector art and illustrations can be purchased on Redbubble. These are available as stickers, prints, notebooks, t-shirts, socks… and more.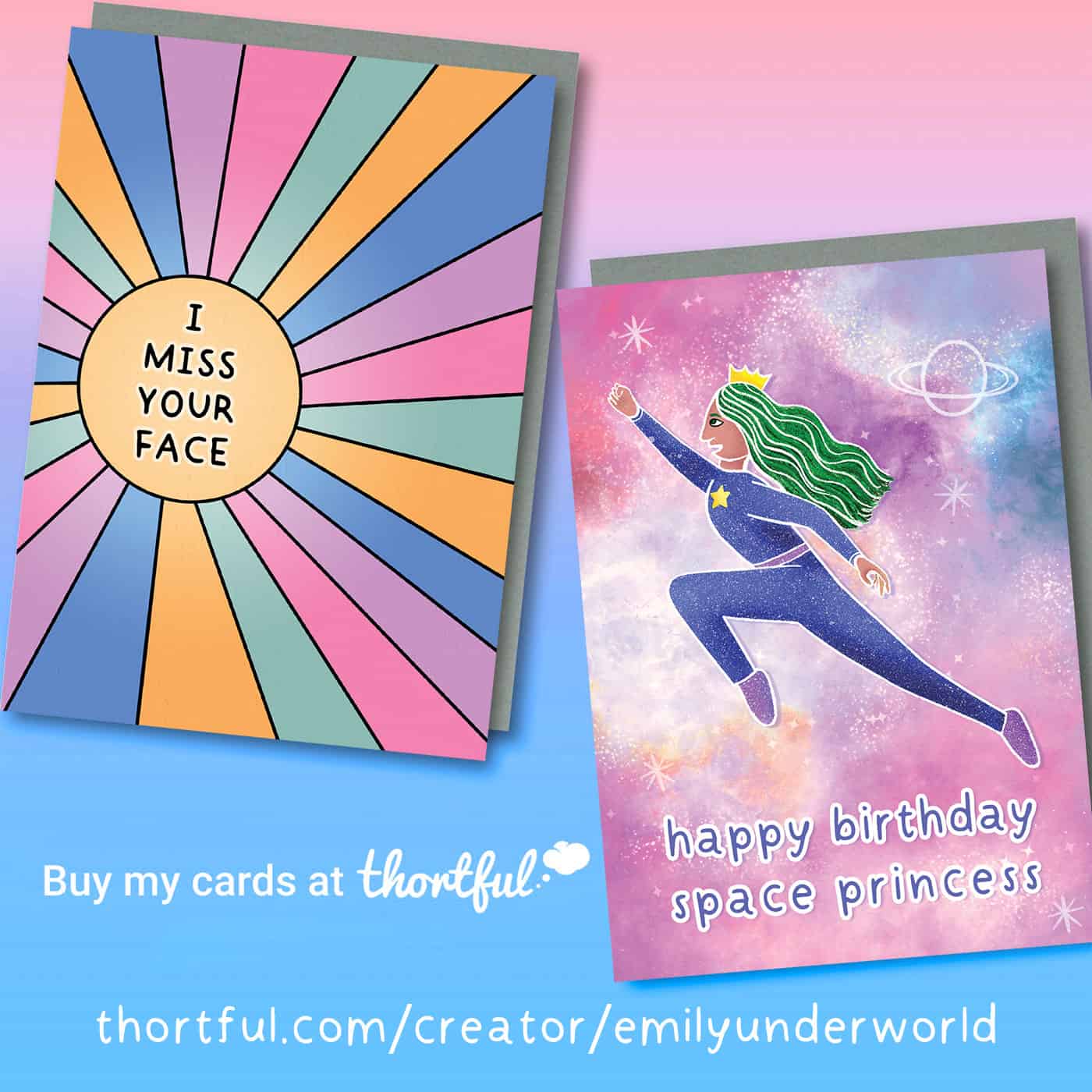 I also design greetings cards for a UK company called Thortful. They're printed on premium quality paper stock, then sent first class with a premium grey embossed envelope.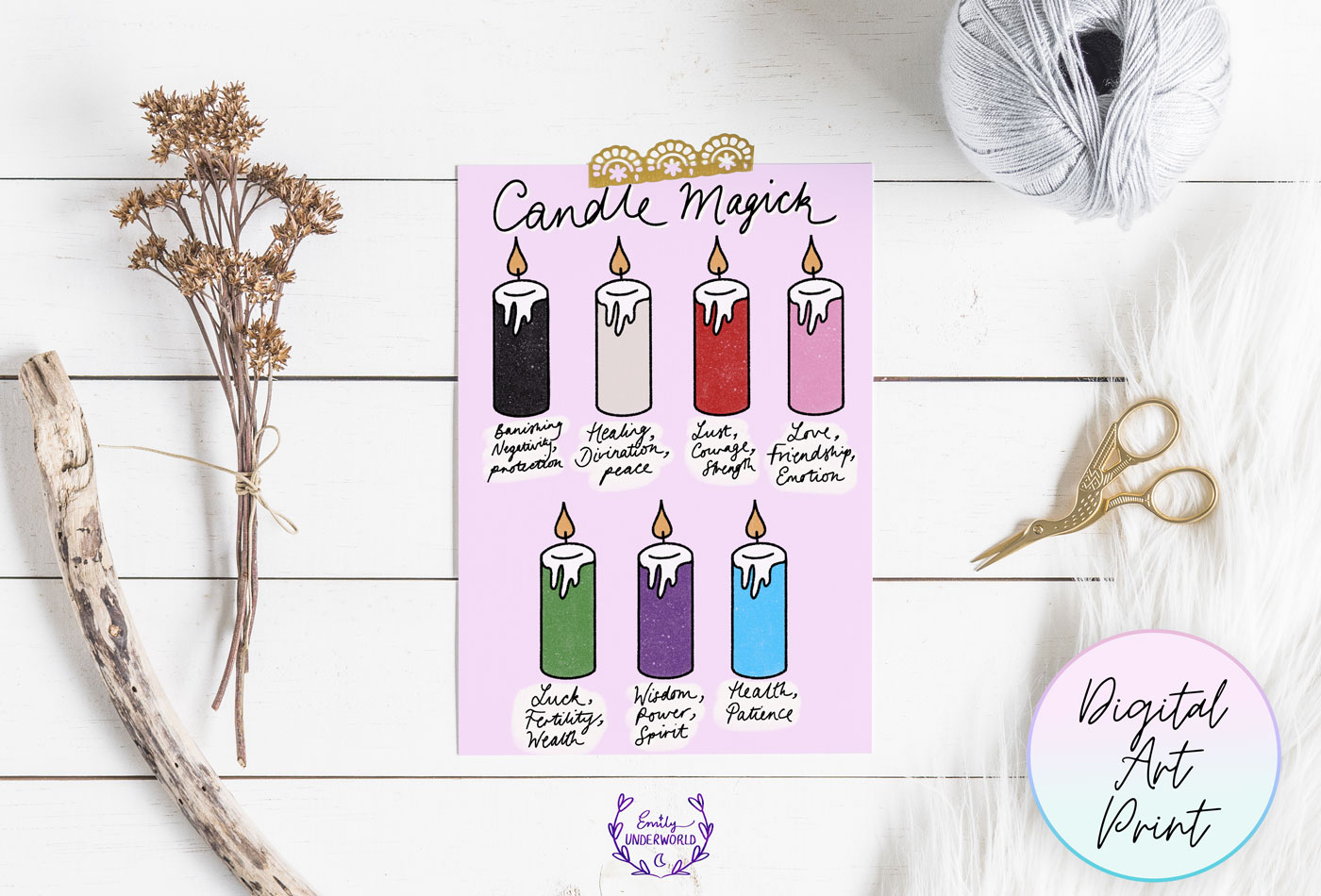 Printables + Digital Art on Etsy
My Etsy shop features printable planners, digital art prints and even a few pages of what might be called the world's most useful book… You know, the one you use for spells and journaling: a grimoire or book of shadows!
My goal with these designs is to provide witches with tools they can print out and reuse over and over again. They're both easy-to-use and aesthetically pleasing.
Daily Planner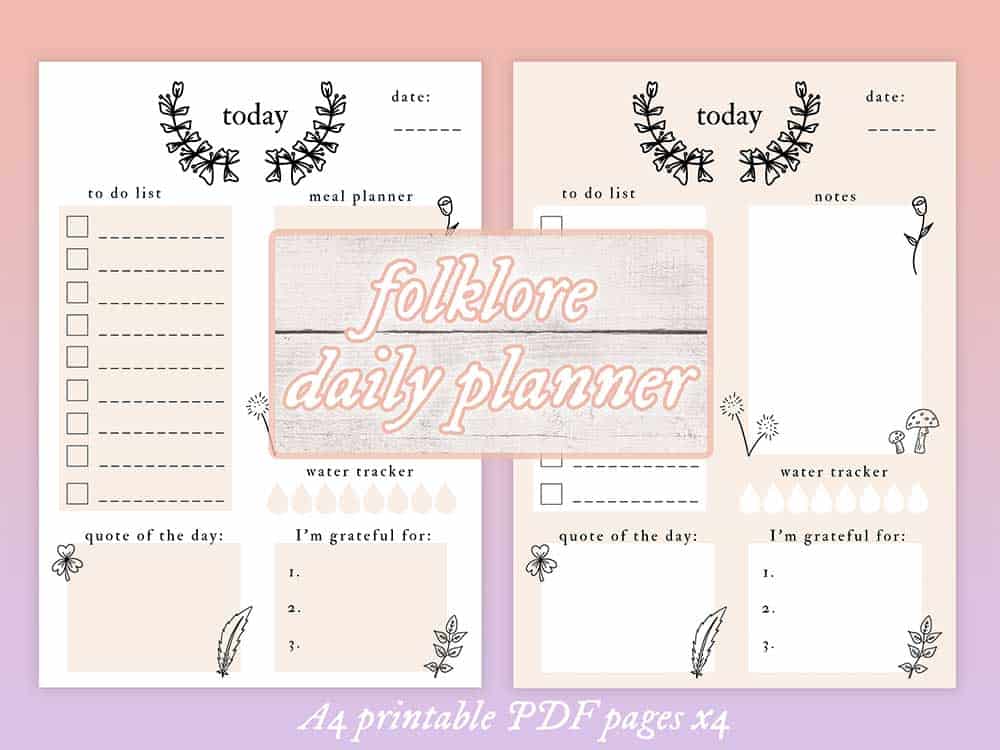 Weekly Planner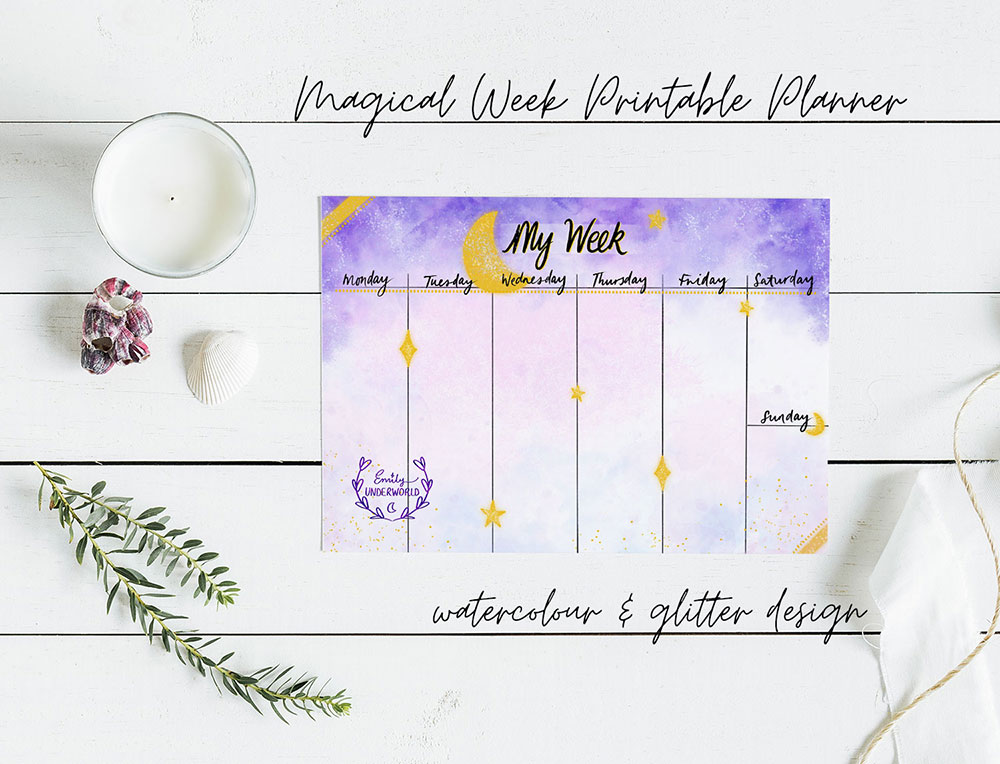 Notebooks and Journals
My notebooks, journals and planners will be available to purchase on Amazon. There's only one at the moment, but I'm working on more… watch this space!


---
My Amazon Storefront
I have several lists on my Amazon Storefront, with quick links to my favourite products.

---
Blogging Tools & Resources
I've been blogging for seven years now, and I know how much work it takes to make your blog grow and stand out. Sending virtual love to all bloggers out there because it can be such a struggle!
Check out my resources page where you can find my top recommended WordPress plugins, the best ebooks on blogging and social media marketing (that have helped me grow my following and make my blog profitable), as well as some super useful tools I use to run and manage this website.
---
The Freebie Library!
You've made it this far, so let me give you some free stuff!
Welcome to my freebie library. This is a space for you to download my free handwriting fonts (perfect for digital note-taking!), printables for self-care and wellbeing, phone lockscreen wallpapers, and a bunch of other free digital goodies.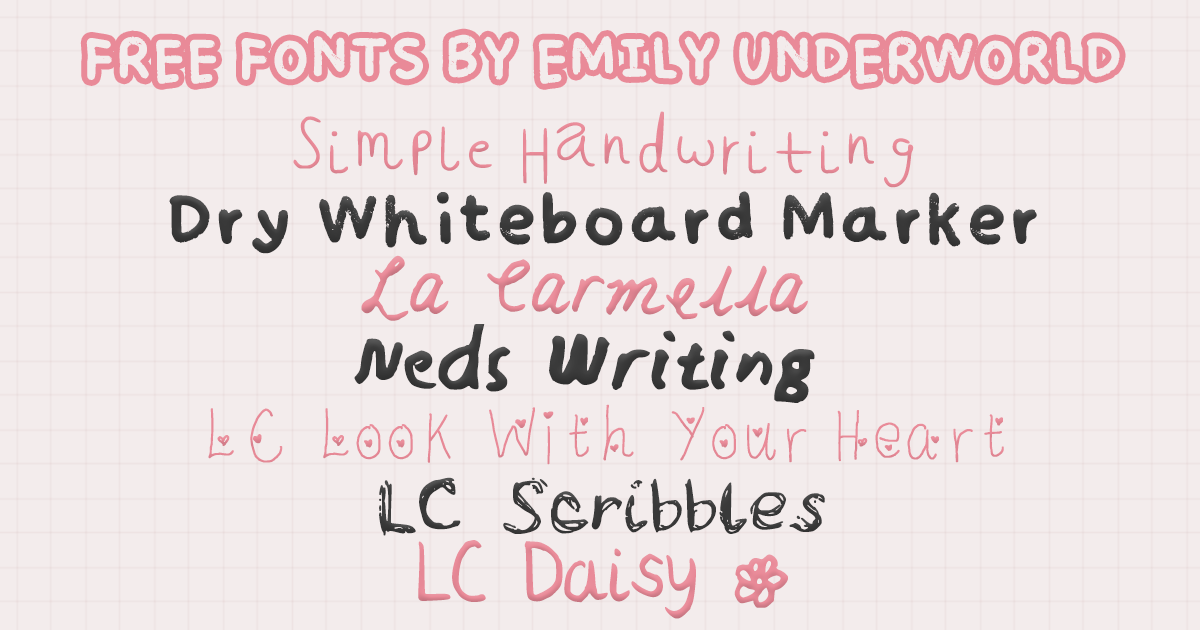 My Free Handwritten Fonts
Did you know I create handwritten fonts? You may have seen them across my social media graphics, and in the logo of my blog of course!
If you have a digital bullet journal or like to use GoodNotes for college/university, here are 10 cute handwriting fonts to try out! If you're anything like me, making your notes cute helps with revision and encourages you to study more.
---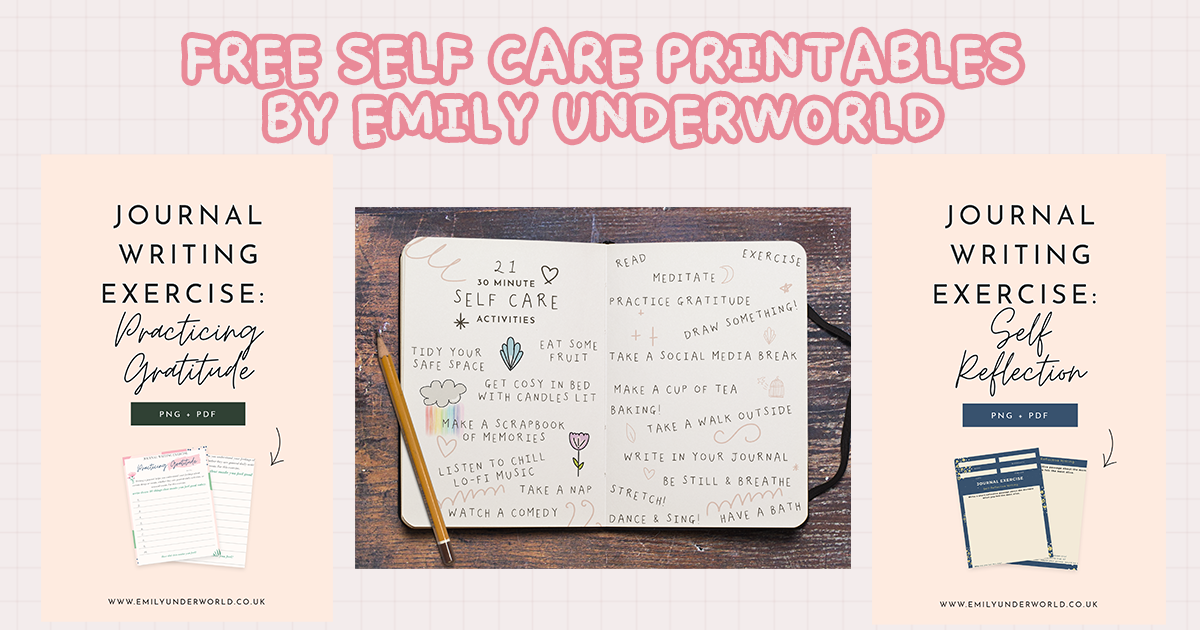 Self-Care Printables & Journal Worksheets
I have several Self-Care printables and Personal Growth Journalling worksheets available for you to download from Gumroad. These will help anyone with self-care or personal development needs on the go!
Quick links to my most popular free printables and planners:
---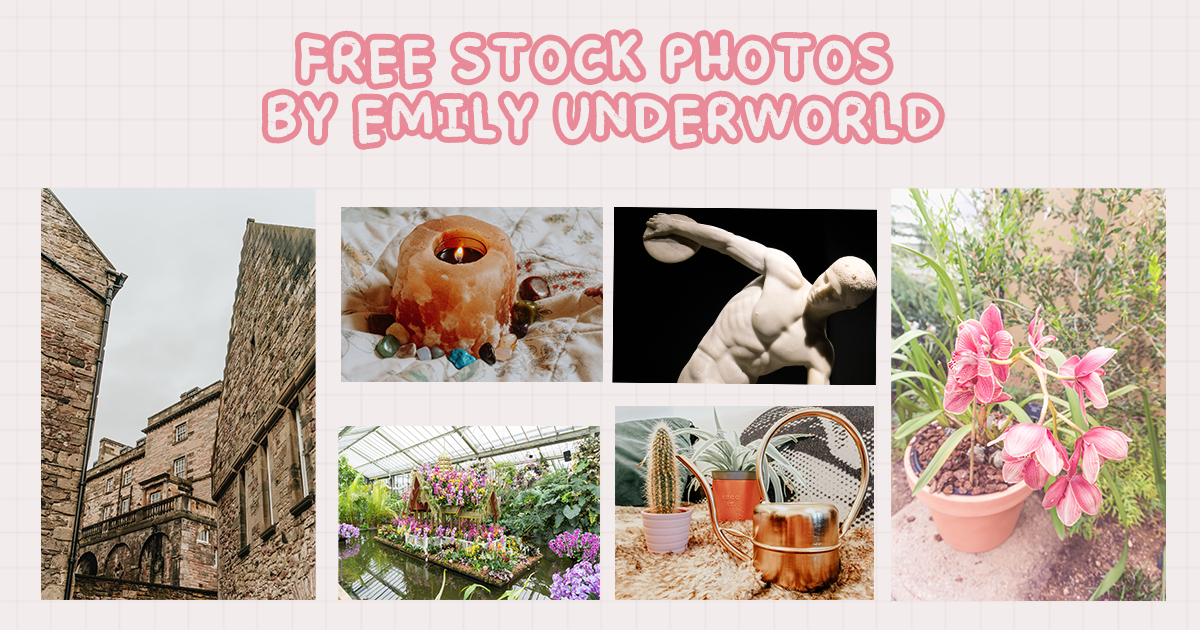 My Free Stock Photos
Need some photos for your blog or social media? Let me help! Make sure to snag my free stock photos. They've been featured on Adobe Stock, Squarespace, and Wix, with over 500,000 views (I was amazed to see that statistic!). You can find my blog stock photos on Unsplash.
For photography tips, and to learn how I edit my photos, have a read of my post about improving blog photography.
---
Graphics for Social Media + Phone Wallpapers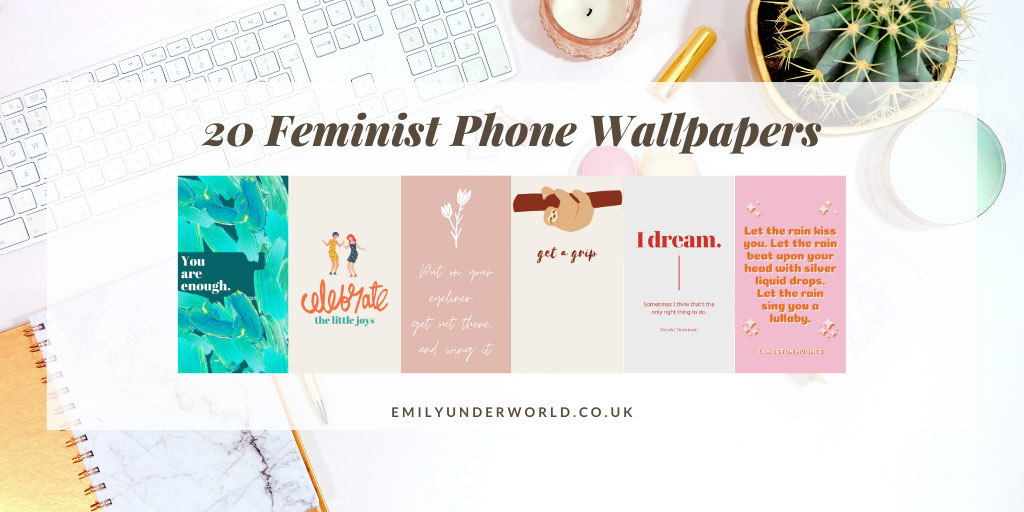 If you're all set for stock photos, but need some social media graphics or cute phone wallpapers, keep reading!
My latest phone wallpaper collections:
If you're looking to increase your engagement on Instagram, make sure to grab my free story templates. They're a fun way to connect with your audience, and let them get to know you better.
I make my graphics on Photoshop, Procreate, Adobe Spark, and Canva.
---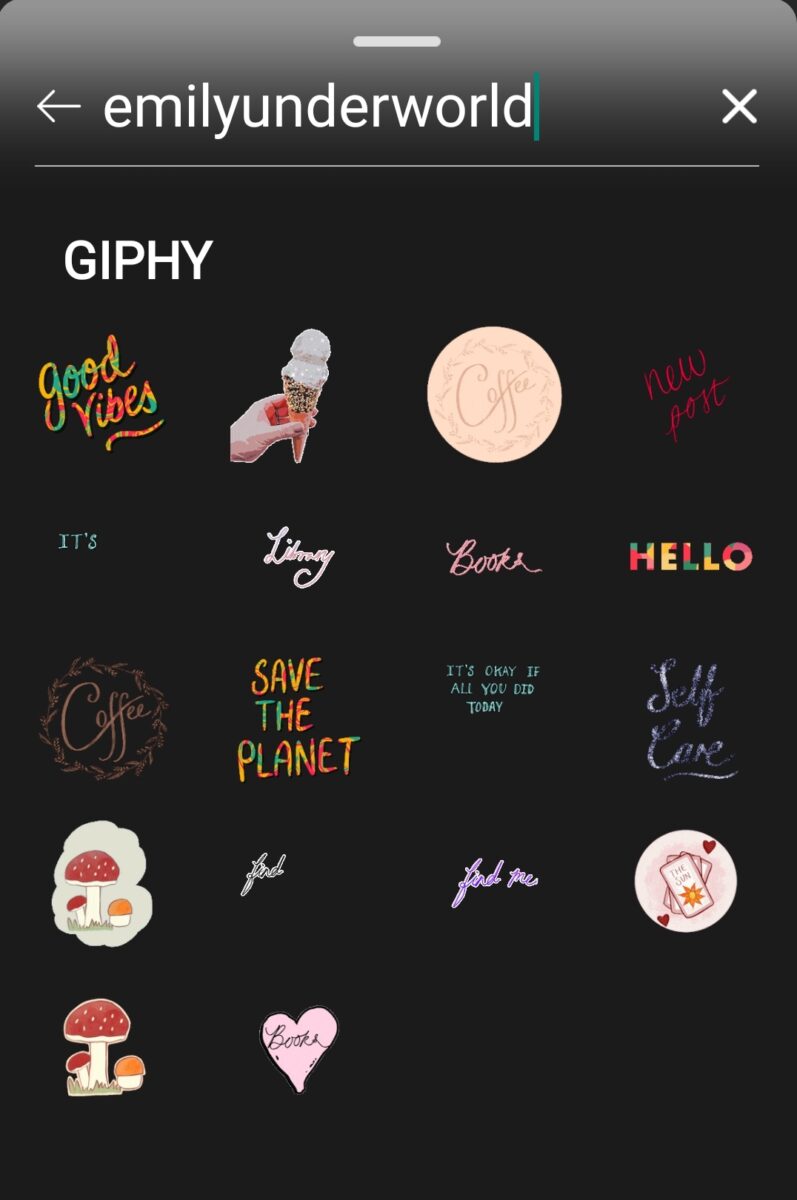 Gif Stickers on Giphy!
I recently started making animated gif stickers, which are now available on my Giphy channel. Search emilyunderworld on Giphy to find them all.
Have a read of this blog post for information about how to use Giphy stickers, and discover some of my favourite creators!
---
Discount Codes
You can find my discount codes page here. It features some of my favourite brands and exclusive discounts for them. A gal's gotta save funds wherever possible!



I hope you found some useful resources here! I will update this page every now and again with new freebies, so make sure to bookmark it for later.
If you'd like to see something specific or need some advice, feel free to send me an email or connect with me on social media.
All the best,



Where to next? Explore the blog!