What I Provide
Sponsored Blog Posts & Advertorials. I am interested in featuring innovative, game-changing brands that focus on sustainability, diversity, and improving the lives of their customers. My blog posts are SEO-optimised, and promoted on my social media.
Please note: I charge separately for Instagram and do not promote all blog posts on Instagram.
Product Reviews. I mark all paid product placement and gifted items with a disclaimer, and share my honest opinion. Gifted items will not be accepted as payment for specific requirements, e.g. in return for a blog post. When I have received gifted products, I retain full creative control over how, when, and what I post in regards the item.
Guest Posts and Collaborative Articles written by me for you, or publication of your guest post (depending on the topic). I am particularly keen to highlight the voices of minorities and small independent creators. I charge a fee for publishing all other guest posts. Read my guest post guidelines.
Commercial Use of my photography for websites, blogs, or social media.



Topics I Focus On:
Personal Growth + Education.
Tips for a Sustainable and Happier Lifestyle.
Mental Health and Self-Care
London Activities, Museums, Theatre + Art Exhibitions.
Advice for Students: Studying, Finances, Living.
Ethical Beauty, Skincare and Style.
Books and Audiobooks.



Statistics (December 2020)
Domain Authority: 21
28,000 Unique Sessions and 30,000 Pageviews Monthly
Bloglovin' Followers: 1300+
WordPress / Email Followers: 3150+
Twitter Followers: 2700+
Instagram Followers: 1500+
Pinterest Followers: 5200+
Get in touch via email if you're interested in the above: [email protected]



Past & Current Brand Partnerships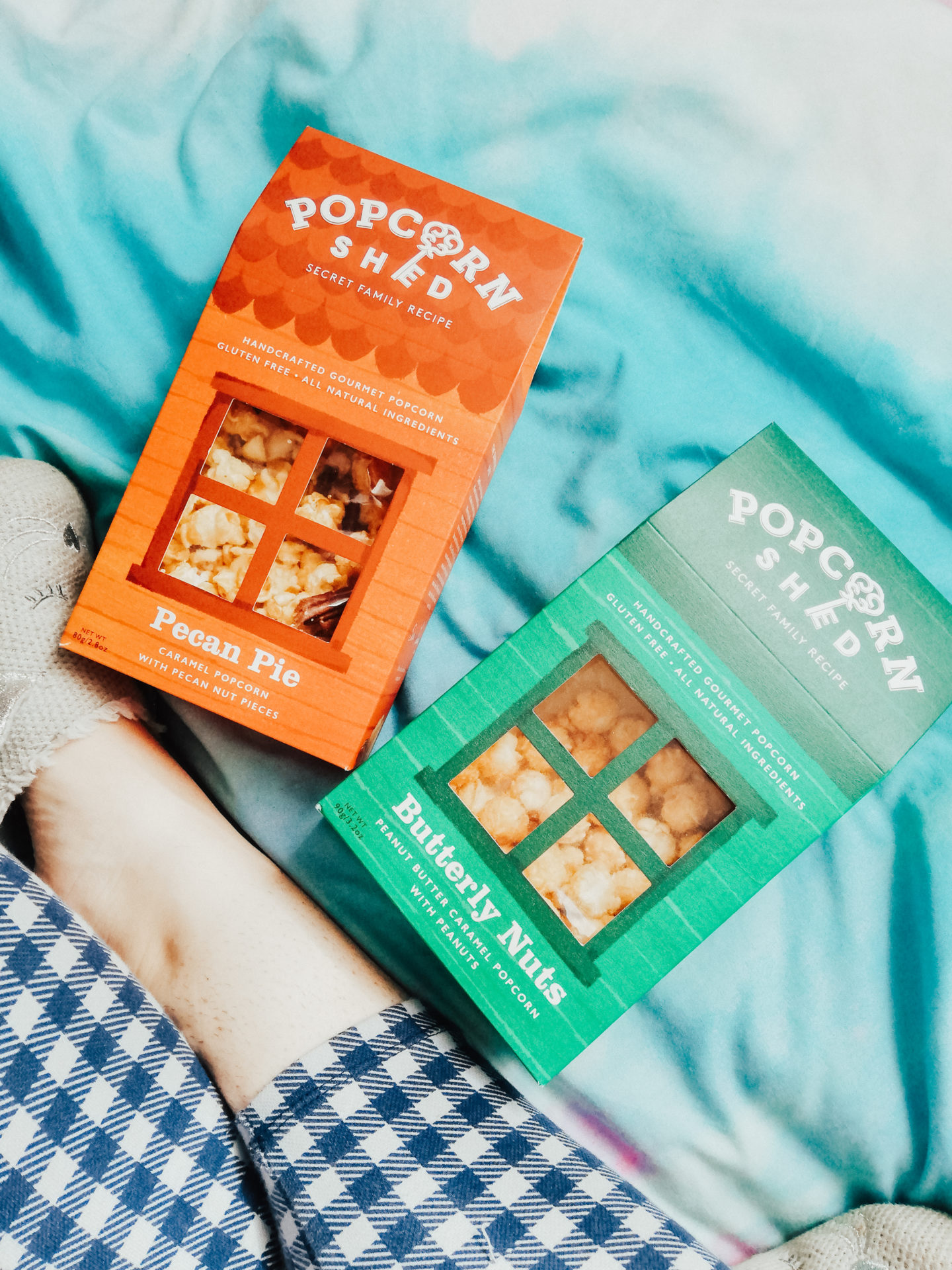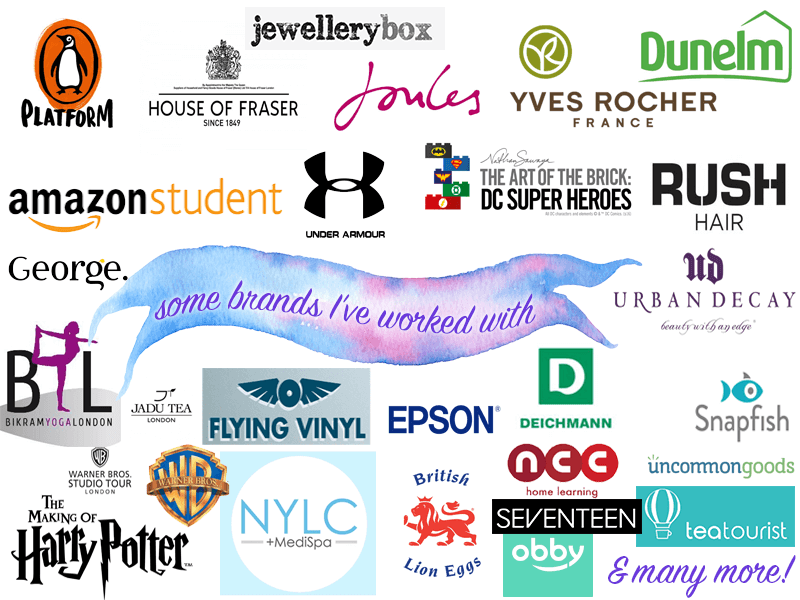 Testimonials
"An alternative lifestyle blog that revolves around trendy witchy fashion and the best London haunts for shopping, eating and crafting,
Emily Underworld
is a funny, spooky hang-out for quirky students."
"Emily's lifestyle blog consists of beauty, travel and food. She's based in London so there's a whole section dedicated to things to do which makes maneuvering round the city much easier! As well as this, her content focuses on all aspects of student life such as 'money saving tips', 'improving mental health' and 'how to survive your first student home'! This is a great blog to flick through if you're about to head to university or are in the midst of your studies and want some friendly and useful advice!"
"Emily Underworld is a student at King's College London and her blog is heavily influenced by university life. She's well-known for her distinctive rainbow hair, but she has so much more to bring to the table than her appearance. Writing animatedly on an array of topics, Emily is definitely the one to watch this year."
"Emily Underworld is a lifestyle blog created by Emily, a Classics student in London. She lists that her interests include Kurt Cobain, Tim Burton films and Nintendo games, so if you love any of these things, there's a good chance you'll enjoy her blog. In her regular posts, Emily discusses music, technology (new and vintage), fashion, beauty and even reviews books. There's lots to enjoy here so if you like your blog posts upbeat and your content alternative, Emily Underworld is worth checking out."



Featured In & Awards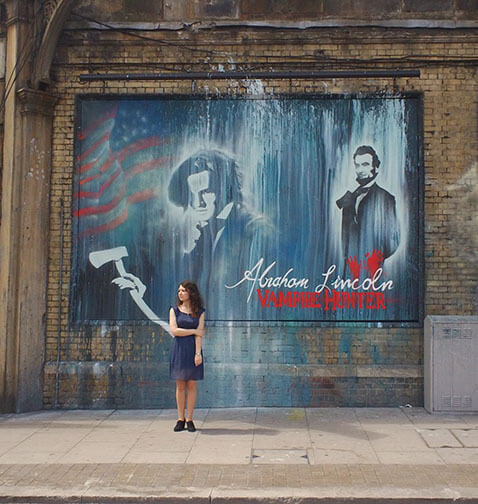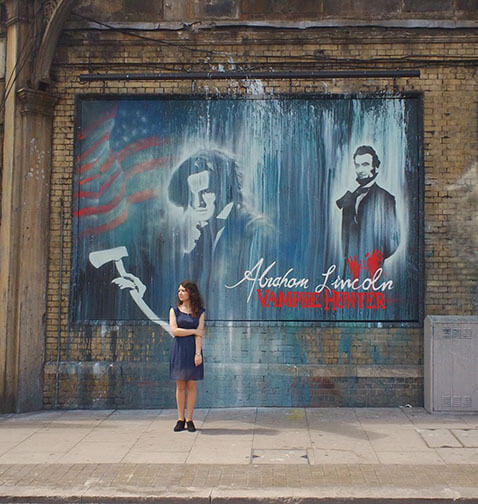 Tech



Qualifications
I have completed a Google Digital Garage Certificate of Online Proficiency and Online Marketing Fundamentals.
I create fonts, which have more than 65,000 downloads on DaFont.com.
I won three photography prizes at my university, King's College London.
I received Grade A in Media Studies A-Level (with an A* in the coursework, a horror movie trailer).
I have a 2:1 BA with Honours in Ancient History from King's College London, and I am currently working towards my MA in Classical Art and Archaeology at King's College & UCL.




Contact Me
You can contact me via email: [email protected] I do not reply to Instagram DMs.
I can provide more information about my rates, stats, and demographics, or a condensed media kit if you like.
All the best,


My disclaimer, copyright, terms & conditions and privacy policy information.