Statistics & Social Media Reach
What I Provide:
Sponsored blog posts, when relevant to my readers e.g. things to do in London, student life, beauty, fashion or lifestyle.
Product reviews. I mark all items received for review with a *, and will always share my honest opinion.
Collaborative blog posts, published here or on your website.
Guest posts written by me for you, or publication of yours (depending on the topic, and I will need to proofread first). I do not accept infographics.
Get in touch via email if you're interested in the above, I am also open to alternative ideas you have!
-> emilyunderworld @ gmail . com <-
Some of my previous experience: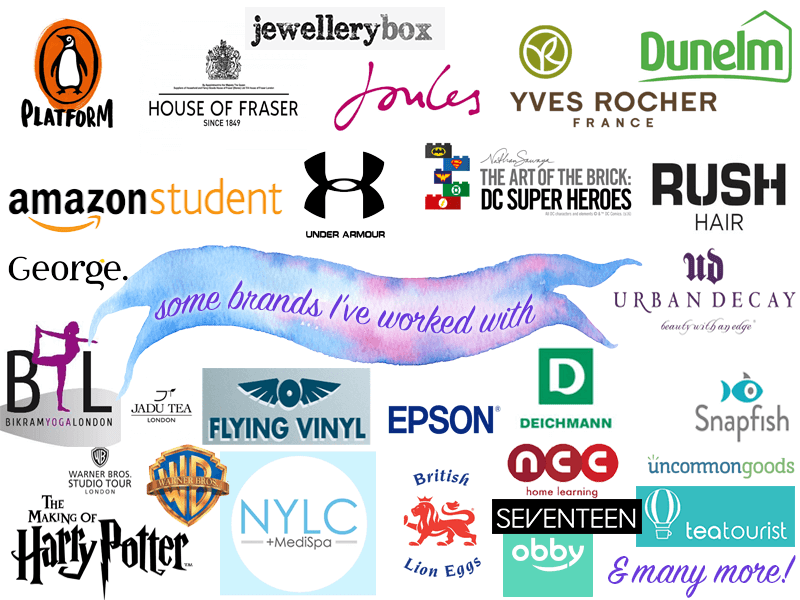 In 2012 (age 16), I designed a mural for a Tim Burton & 20th Century Fox film (Abraham Lincoln Vampire Hunter), displayed in Shoreditch, London.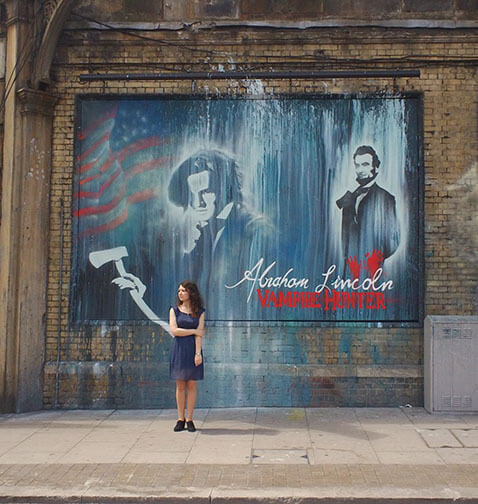 Featured In & Awards
I have written for the Student Pocket Guide several times.
Fresher's Festival The UK's 7 Best Student Bloggers 2018:


"An alternative lifestyle blog that revolves around trendy witchy fashion and the best London haunts for shopping, eating and crafting, Emily Underworld is a funny, spooky hang-out for quirky students."

Feedspot: Top 10 UK Witchcraft Blogs in 2018
Feedspot: Top 60 London Lifestyle Blogs And Websites For Londoners in 2018 list.
Student-Cribs Top 10 Student Bloggers 2018:


"Emily's lifestyle blog consists of beauty, travel and food. She's based in London so there's a whole section dedicated to things to do which makes maneuvering round the city much easier! As well as this, her content focuses on all aspects of student life such as 'money saving tips', 'improving mental health' and 'how to survive your first student home'! This is a great blog to flick through if you're about to head to university or are in the midst of your studies and want some friendly and useful advice!"

Clarendon London 30 top London lifestyle bloggers in 2017:


"Emily Underworld is a student at King's College London and her blog is heavily influenced by university life. She's well-known for her distinctive rainbow hair, but she has so much more to bring to the table than her appearance. Writing animatedly on an array of topics, Emily is definitely the one to watch this year."

Bellvue 33 of the Best Student Blogs to Follow in 2016:


"Emily Underworld is a lifestyle blog created by Emily, a Classics student in London. She lists that her interests include Kurt Cobain, Tim Burton films and Nintendo games, so if you love any of these things, there's a good chance you'll enjoy her blog.

In her regular posts, Emily discusses music, technology (new and vintage), fashion, beauty and even reviews books. There's lots to enjoy here so if you like your blog posts upbeat and your content alternative, Emily Underworld is worth checking out."
---
My Equipment & Programs
* Self-hosted WordPress for blogging with my own domain.
* Sony A5100 24.3mp camera.
* Softbox lighting for indoor photography.
* Photoshop & Lightroom CS6.
* Final Cut Pro X for video editing.
* Wacom graphics tablet for fonts & art.
Qualifications & Relevant Info
I have completed a Google Digital Garage Certificate of Online Proficiency and Online Marketing Fundamentals.
I also create fonts, which have more than 60,000 downloads on DaFont.com.
I won several photography prizes at my university, King's College London.
Relevant qualifications: Grade A in Media Studies A-Level (A* in coursework, a horror movie trailer) and Grade A English Literature A-Level.
I have a 2:1 BA with Honours in Ancient History from King's College London, and I am currently working towards my MA in Classical Art and Archaeology at King's College & UCL.
---
 I am happy to provide more information about my stats / demographics, or a media kit if desired.
Click here for my disclaimer, copyright, terms & conditions and privacy policy information.
I hope you'll be in touch,