Are you planning to create a culinary witch garden, a herb garden, or a ritual space filled with plants? If so, I'm sure there's something here for you.
Perhaps you already have a witchy garden (yay!), but you're looking for more plants to grow. In today's blog post, I'm sharing 10 plants for your witch garden, whether it's indoors or outdoors.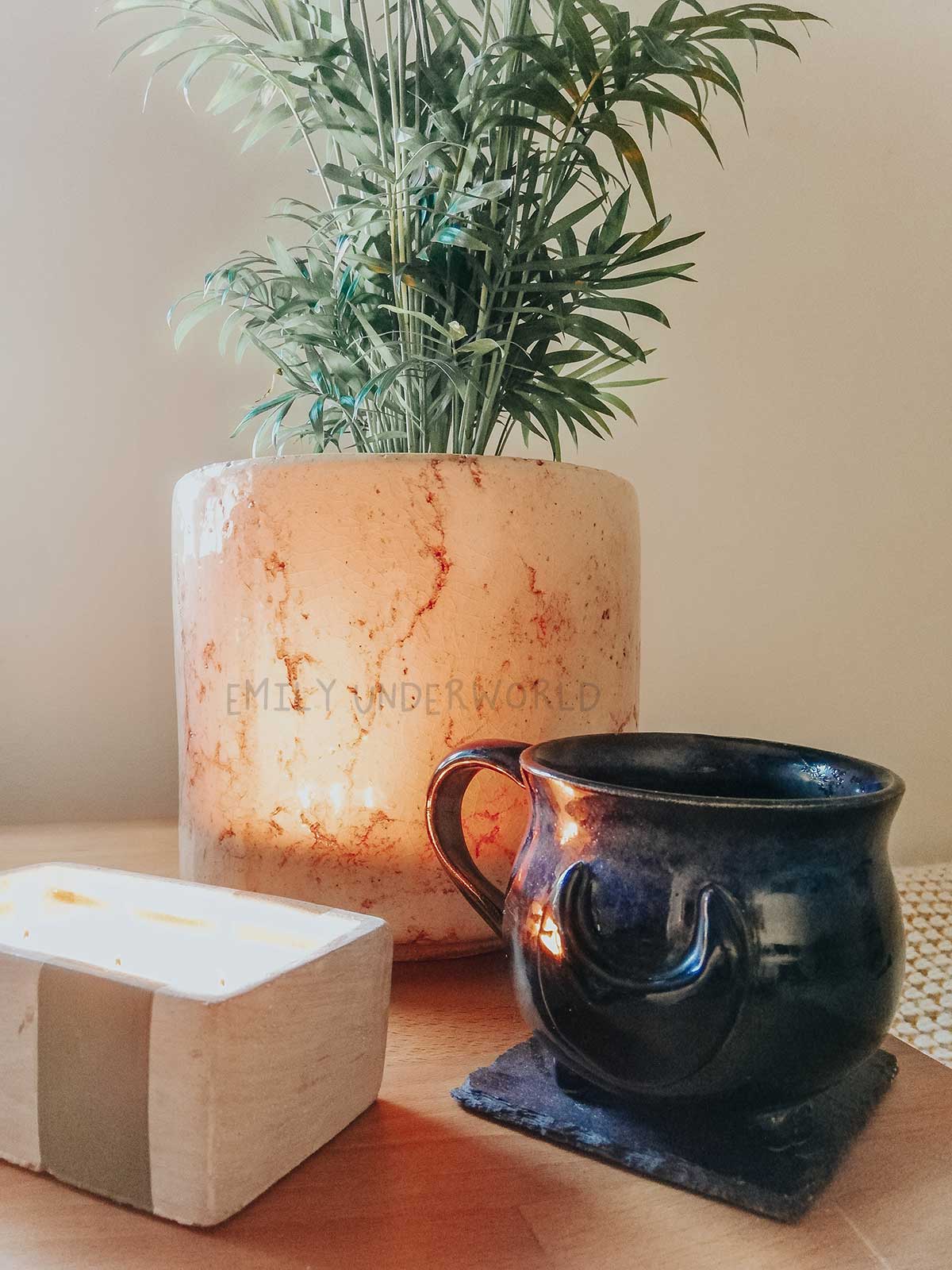 We have an outdoor space, but unfortunately, it's covered in wooden decking. That means I can't create much of a witch garden outside. I do, however, keep plants in my bedroom and in our communal space. They're absolutely imperative for my wellbeing! 
Many witches love to cultivate poisonous plants, but I'm not experienced in that field. Consequently, I won't be recommending any poisonous plants here. If you do wish to grow plants like foxglove or nightshades, I'd recommend reading some informed herb books. I've heard that this one is good for beginners.
10 Plants For Your Witch Garden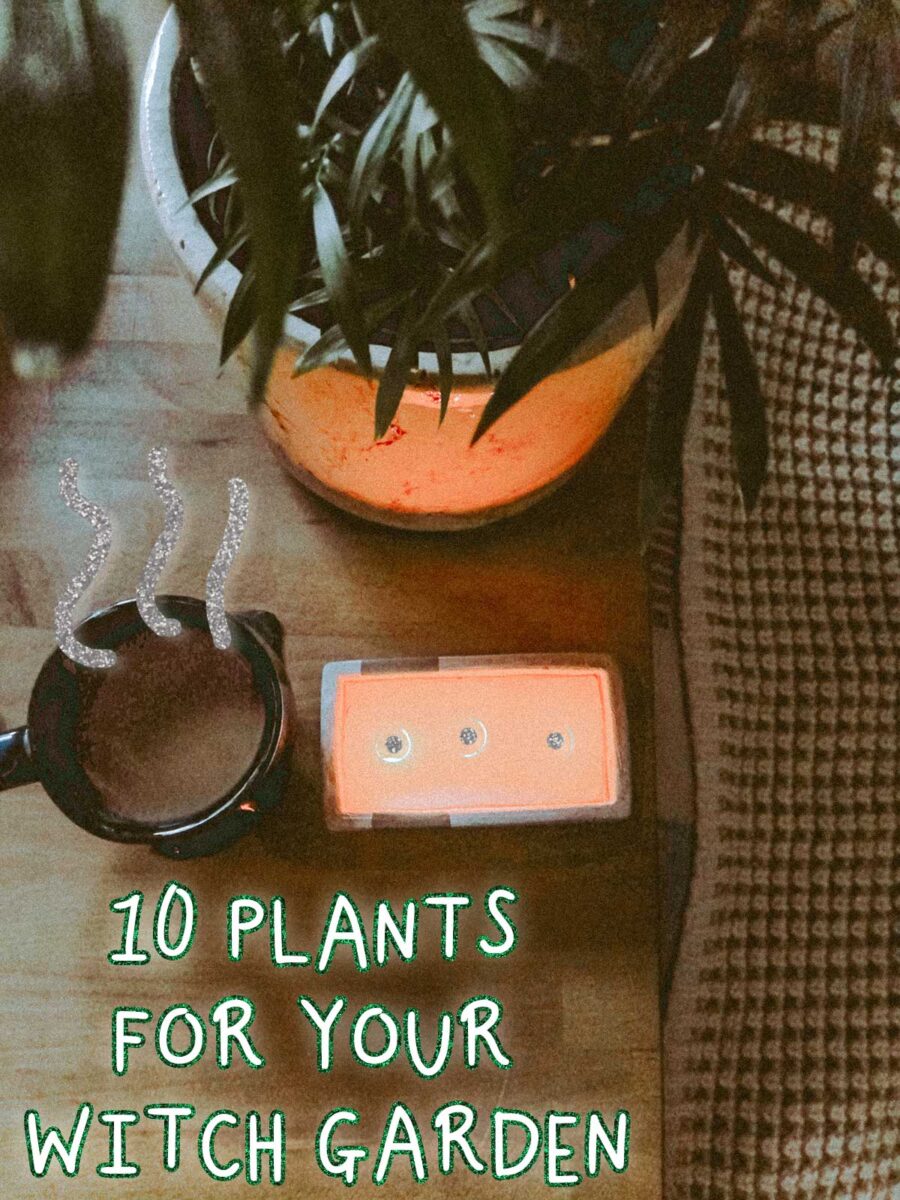 Rosemary
This is a great place to start, as rosemary enjoys the sun and needs little watering. You could also grow rosemary in a container.
Improves cognitive awareness.
Used in magic for love and healing.
Considered 'all-purpose' like a white candle, meaning it can be substituted for other herbs in spells.
Rosemary means 'dew of the sea' in Latin, and was associated with Venus. 
Hedge witches often use rosemary as an alternative to frankincense.
You can burn rosemary to cleanse a room.
Snake Plants
Purifies Air.
Releases oxygen at night.
Perfect for keeping indoors.
Very easy to look after!
Thyme
Purification and Protection.
Courage.
Antiseptic properties.
Note: if you are allergic to oregano, you may also be allergic to thyme.
Basil
For luck, protection, and love.
Wards against negative energy.
Great for cooking!
Mint
Energy Boosting.
Helps with breathing if you have a blocked nose!
Helps nausea when used in tea.
If you're planning to grow mint, make sure to keep it in a pot separated from the rest of your plants. Mint can take over your garden!
Lavender
Calming & Soothing.
Lowers stress.
Some say it boosts psychic abilities.
Aloe
The must-have wonder plant! Can you tell I love aloe?
Antibacterial.
Antioxidant.
Moisturising.
Helps with healing.
Purifies the air.
Roses
Associated with Aphrodite since the Ancient Greek era, roses have many uses in witchcraft.
For love and beauty!
Make rose water.
Add rose petals to your bath.
Use the thorns in a banishing spell.
English Ivy
Said to improve allergy symptoms.
Some say it prevents nightmares.
Sacred for Druids.
Used in marriage wreaths for fidelity.
Ivy is just so beautiful and witchy, I'd love a house covered with it one day!
A Jade Plant (Succulent)
Put one of these by the entrance of your living space, to attract prosperity and good luck!
Often referred to as 'the money plant'.
Perfect to keep indoors on your windowsill – they thrive in sunlight.
If you believe in feng shui, the jade plant is said to nourish our chi, or life force energy.
Get Creative with your Witch Garden
Now you've read 10 Plants For Your Witch Garden, hopefully you're feeling inspired to create your own! There are many ways to get creative with creating your own magickal and witchy garden. Here are a few ideas:
Many witches like to plant their herbs and flowers according to the moon cycle, and harvest them under the moonlight. Always sow your seeds during the new moon phase! There are some exceptions to this rule, so I'd suggest reading all about the principle of Moon Harvesting if you wish to follow this path.
Include some crystals alongside your indoor plants! I surround my cacti and succulents with quartz. 
Enjoy the mindfulness of gardening and appreciate the joy of nature. 
---
Shop The Post
If you're new to witchcraft, make sure to have a read of my guide to modern witchcraft, featuring books, app recommendations, and other witchcraft blogs to read.
---
Do you have a witch garden? If so, let me know your essential plants in the comments below!
All the best,


Pin This For Later?