Hyde Park's Winter Wonderland opened a few days ago, and I was keen to see it, so when my friend was feeling a bit down last night, we went and spent a few hours wandering around and taking a ridiculous amount of photos. It definitely cheered us up, it was so pretty and totally festive!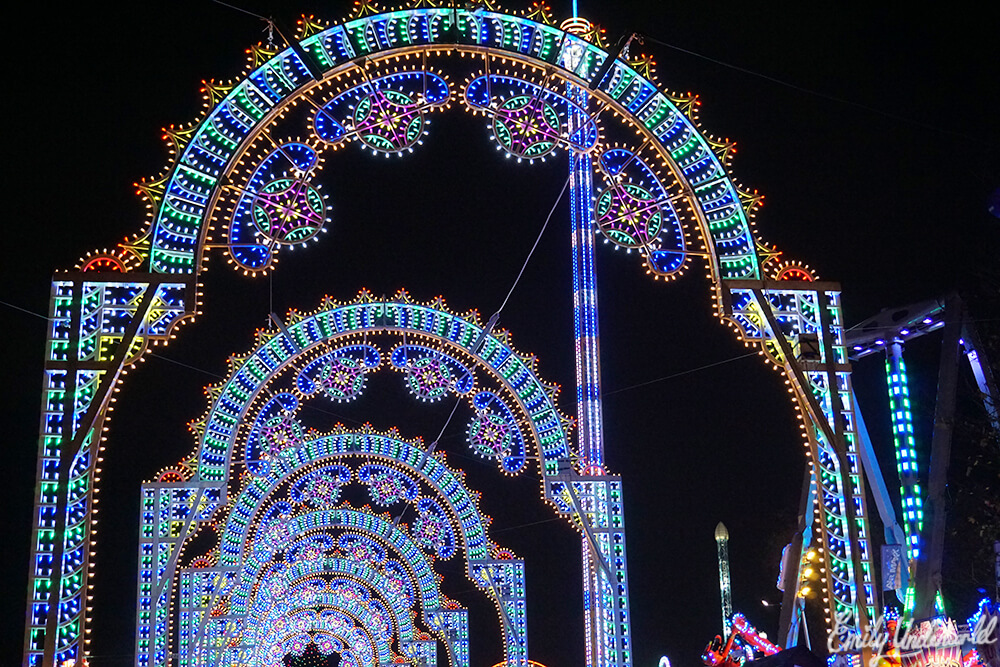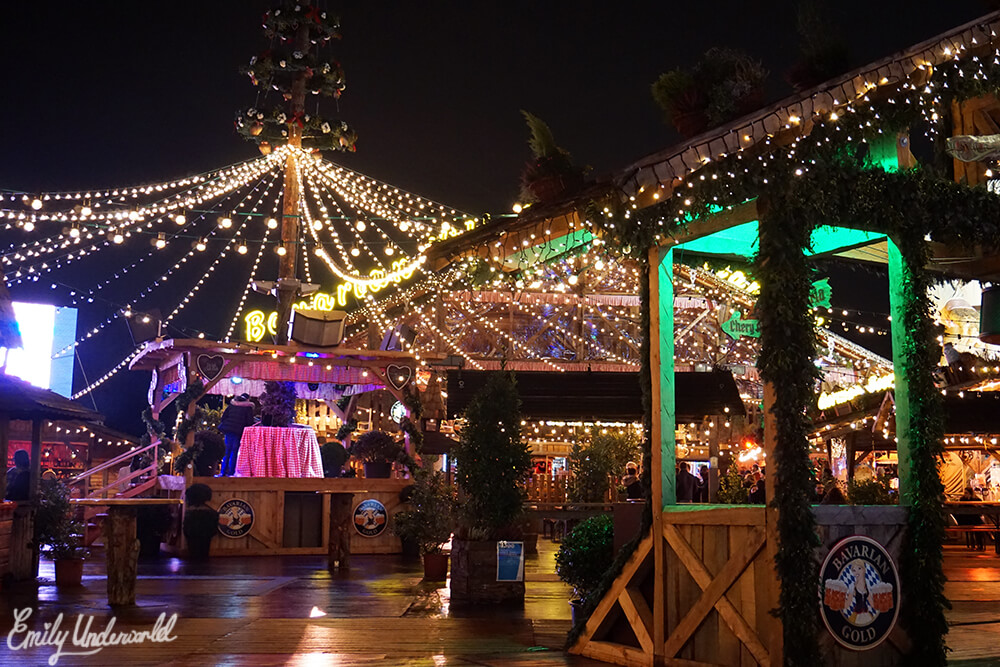 There was a German-themed Christmas market section, which was strange to walk around in November, but lovely. There were infinite stalls selling yummy foods like crepes, lots of bars, and even a pizzeria. Basically if you're hungry and enjoy Christmas music, go to Hyde Park. They even had an indoor section with live music!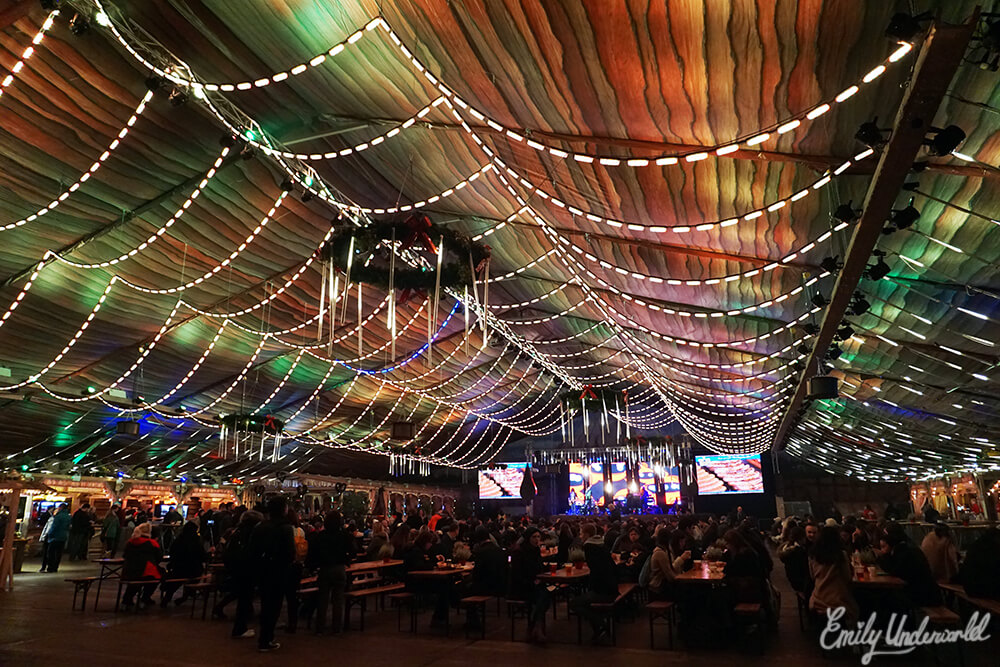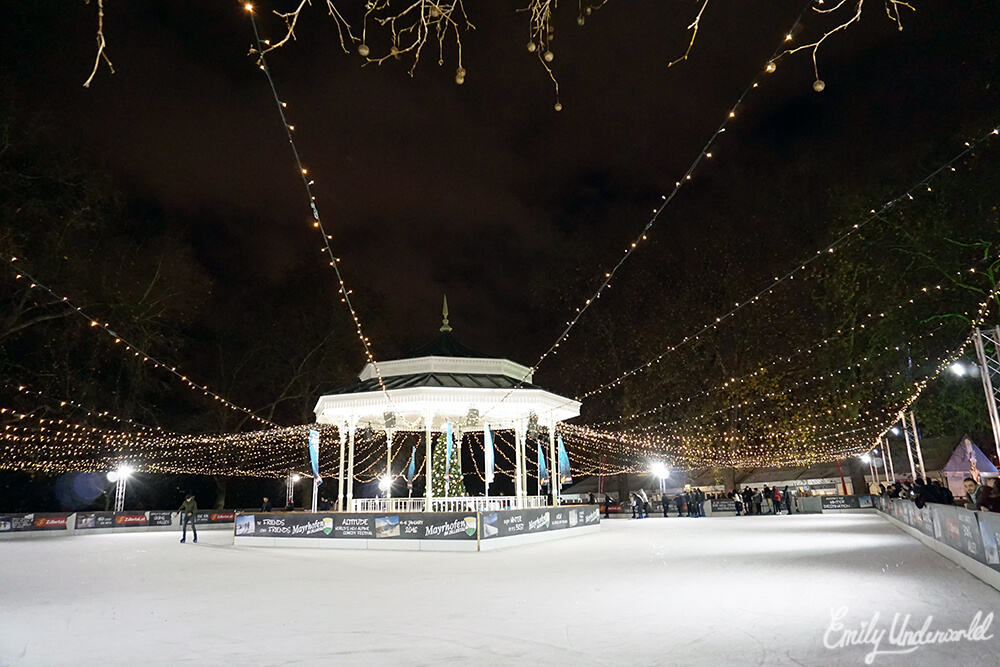 There's also a gorgeous ice rink, but I have a broken toe at the moment, so unfortunately I couldn't have a go on it. Hopefully it heals soon so I can go ice-skating at some point this winter.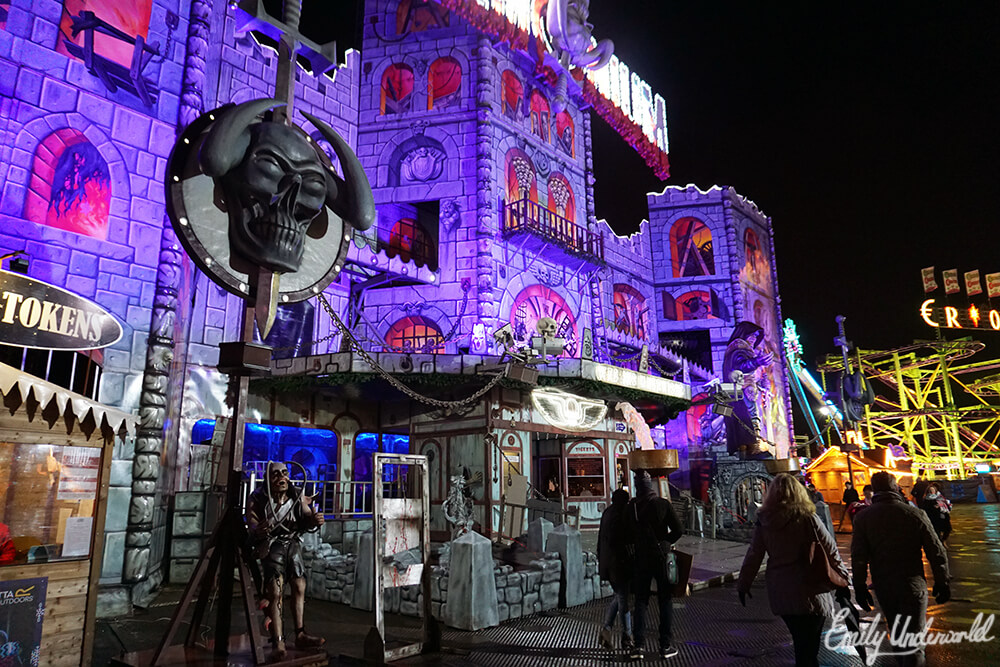 The rides were quite expensive, and you had to buy tokens to go on them. We ended up spending £10 on tokens (which was the minimum for debit cards), and most of the bigger rides were 7 tokens, equating to £7. Rides for younger kids like the carousel were 3 tokens, and there were a few for 5 tokens. We chose to go on the Demon ride, which is like a ghost train thing, and it got stuck while we were on it! We totally should have gone on one of the roller coasters instead, I was more scared of being stuck in the dark than the actual ride itself.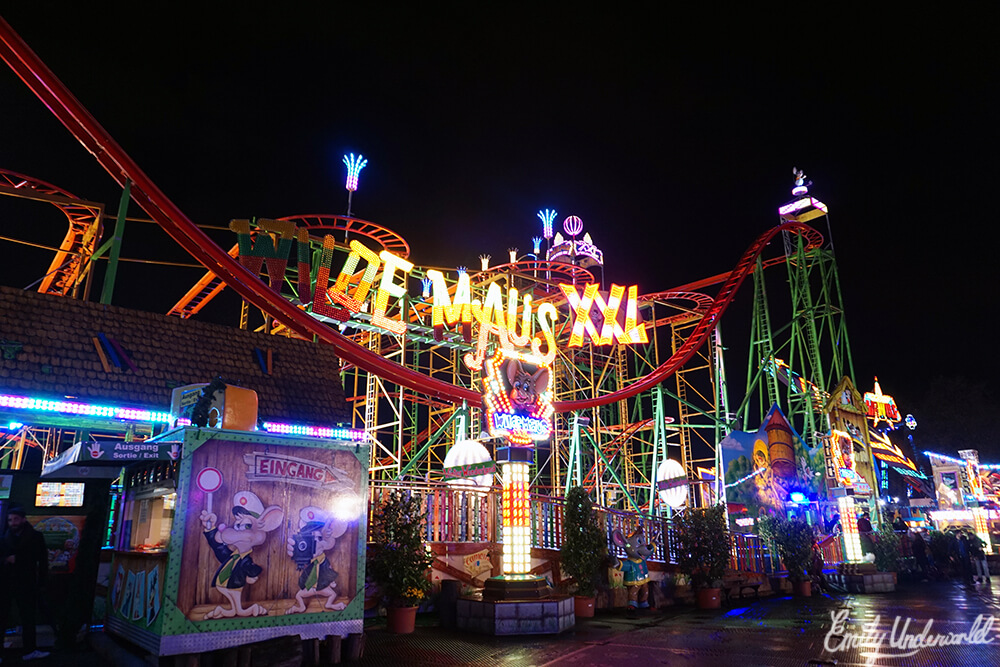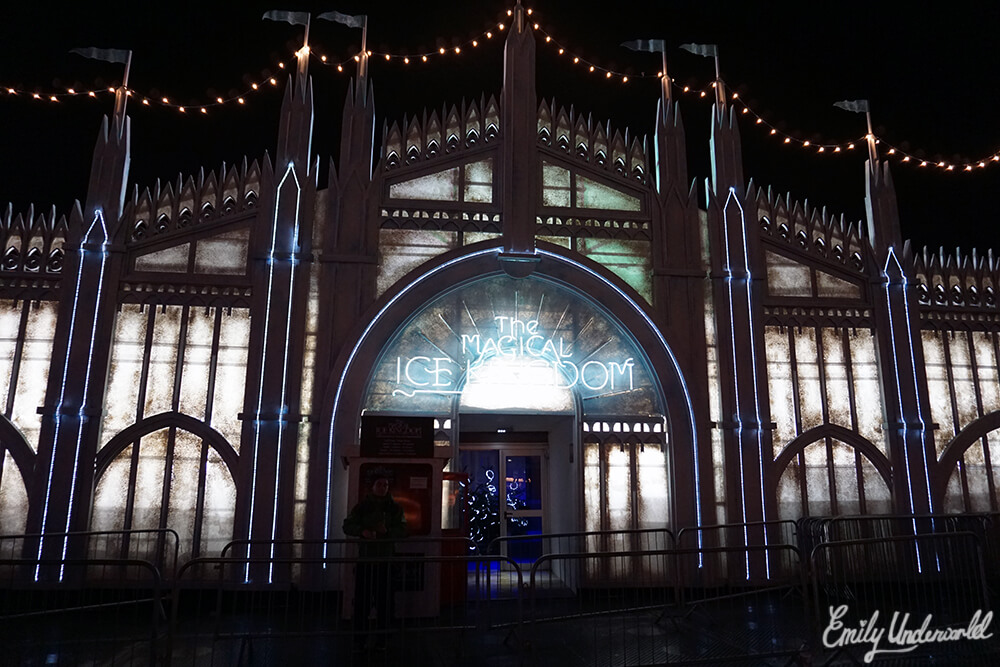 I really wanted to check out the Magical Ice Kingdom, which apparently is filled with lovely ice sculptures, but by this point my hands were freezing off, so we decided to go and get pizza. I'm definitely going to return (with gloves this time), and have a look at those ice sculptures and check out the ice bar!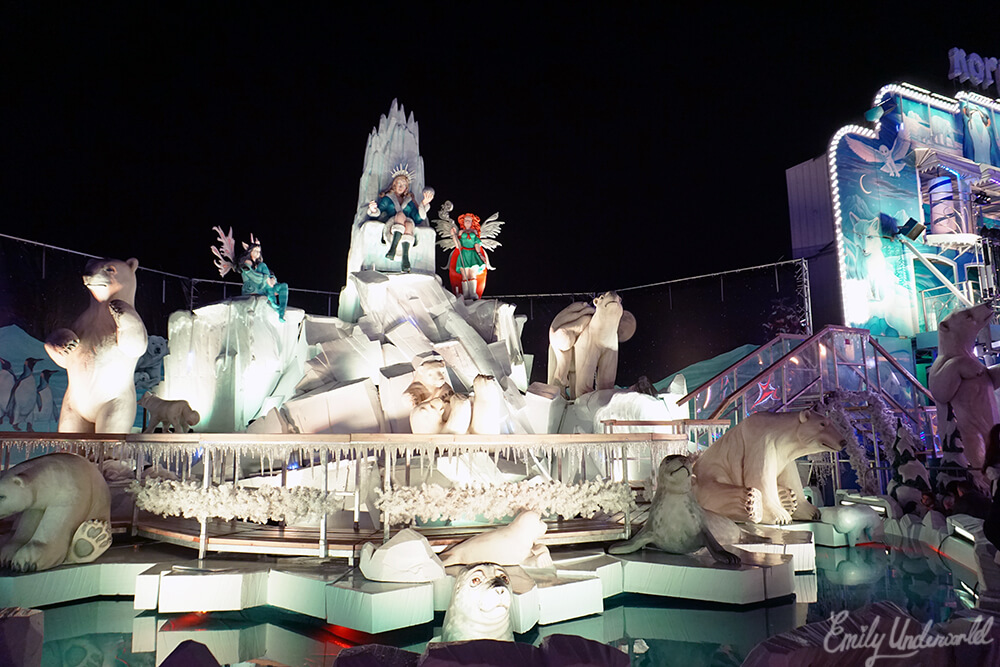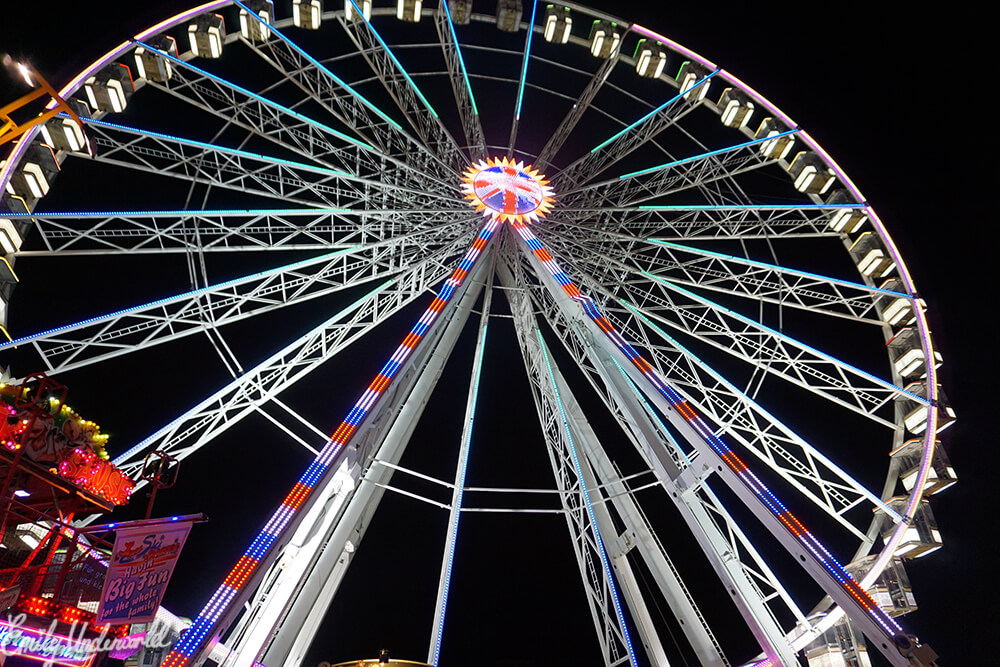 Hyde Park Winter Wonderland is the perfect wintery night out, and it's free to enter, so I'll certainly be returning. It has so many attractions, even a circus! It's open from 10am-10pm until the 3rd of January, make sure to go in the evening because the lights are wonderful.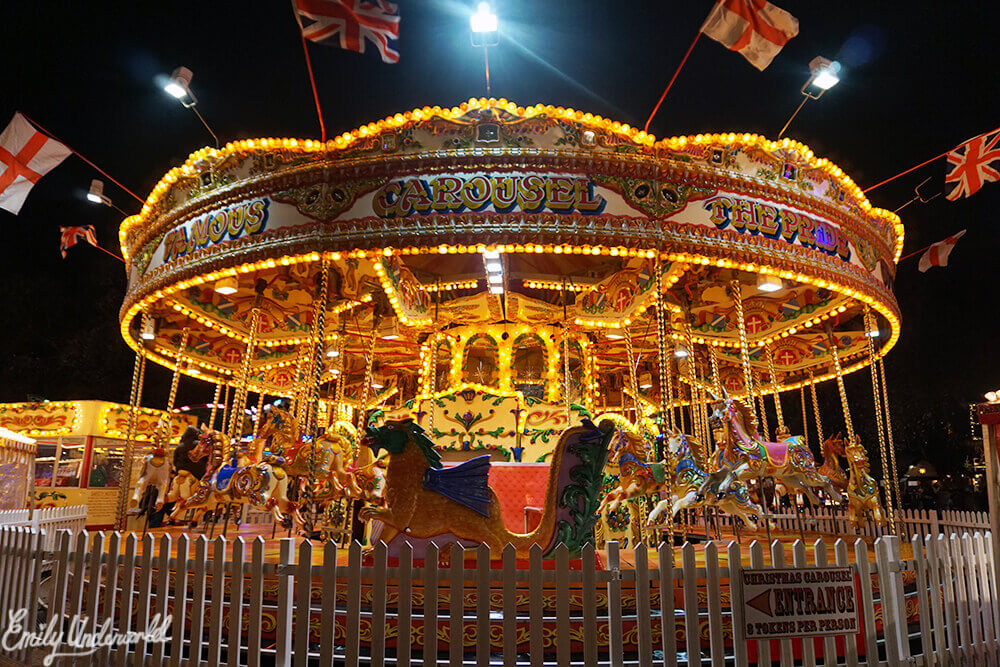 If you're planning to go, I'd recommend getting off at Knightsbridge tube station. My friend and I went to Green Park and it was a bit of a walk from there, but thankfully there were signs directing us there.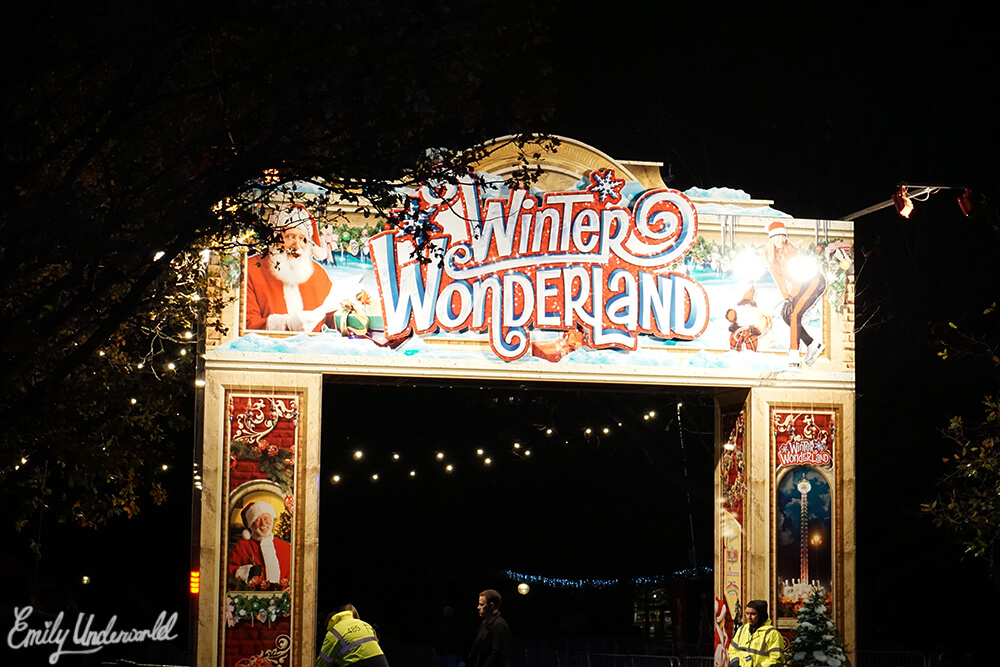 Check out my Instagram (@emilyunderworld) for more photos!
Thanks for reading,
Find me here: Bloglovin | Twitter | Instagram | Pinterest | YouTube