This blog post features gifted items from JD Williams.
You may already know that I'm studying an MA at the moment because it's all I talk about! This is my fourth year as a student in London, so my fourth student bedroom.
I spent my first year in King's College student halls (New Cross), second year in intercollegiate halls (Tottenham Hale) with a few pals from first year, third year in a Mile End maisonette, and now I'm in a flat in Hackney.
I loved living in New Cross, but renting there is a bit pricey for a student budget. Mile End was very convenient: 10 minutes to work on the tube! We're right by the canal here in Hackney, and it's a lot cheaper than other areas, but travel can be a pain sometimes (although Stratford isn't far).
We're moving yet again this summer, to somewhere more central hopefully, but still a little East if we can't find anywhere in New Cross.
If you're interested, I've got a blog post about last year's bedroom, and another about my first-year halls bedroom way back in 2014-15. One thing I do love in this flat is my bedroom – it's my favourite so far!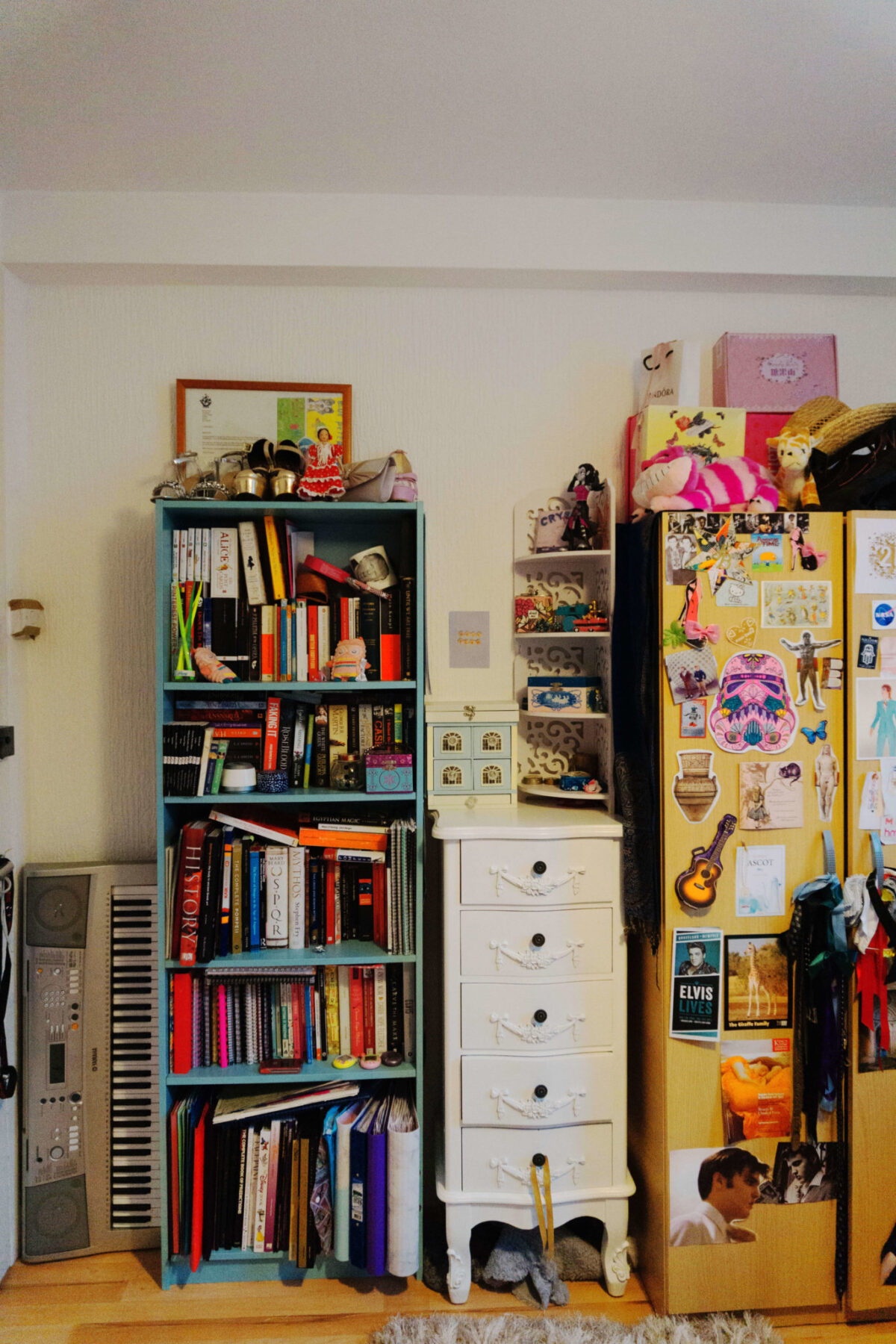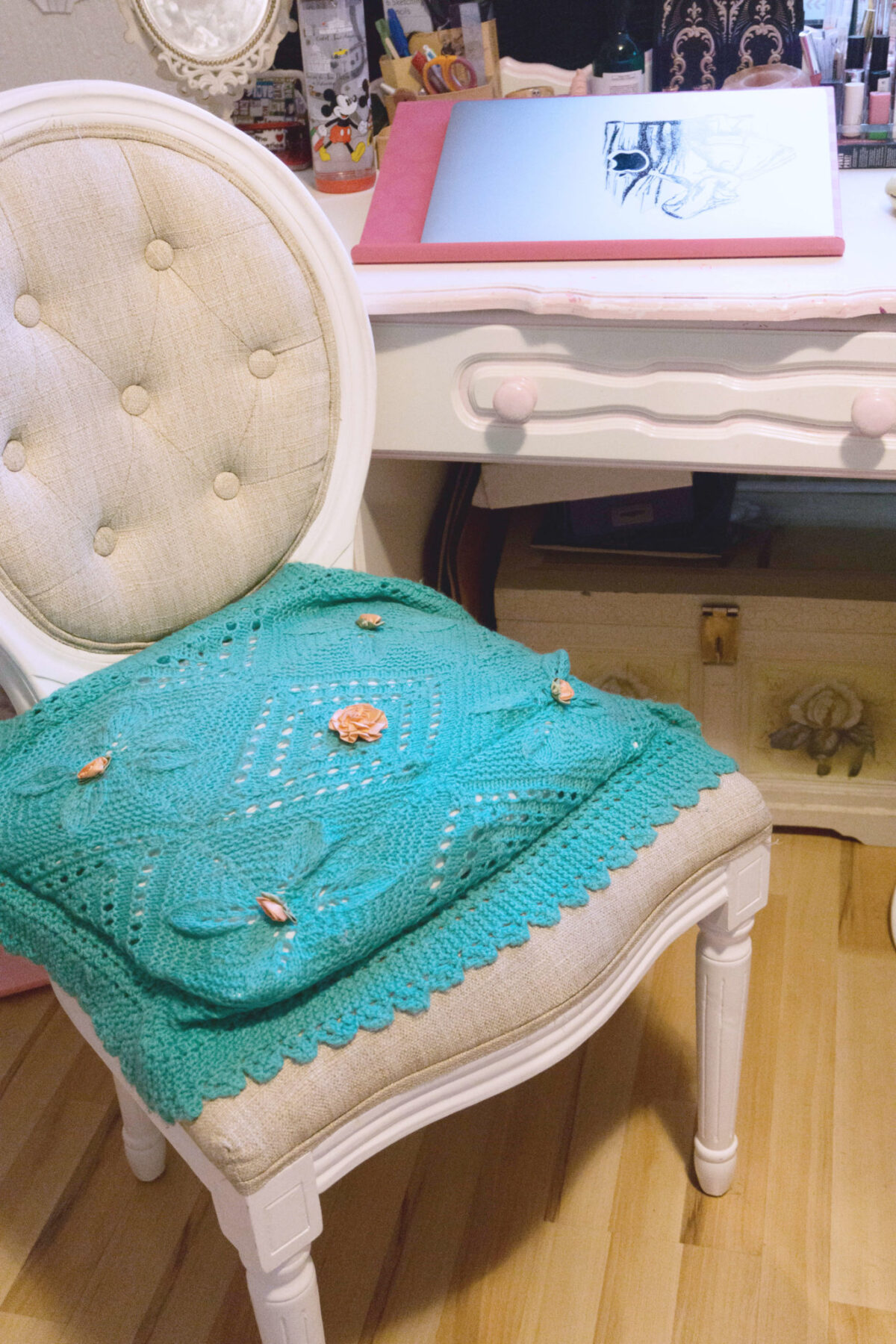 Furniture
After a few years of collecting pretty Dunelm furniture, and a recently acquired solid wooden desk, it'll be a pain to move again, but I'll be all set for when I get my own place (or if I ever rent unfurnished).
I bought the range of white Toulouse Dunelm drawers and bedside table from Depop for around £250, the matching chair was a gift from my Mum, and I've also got the same bedside table in gold (featured in last year's bedroom blog post), which I've lent to my friend and flatmate.
My cute turquoise Billy bookshelf from IKEA was £25, and the other basics like laundry basket, storage boxes for my shoes, and hooks to hang coats on my cupboard door were also from IKEA.
The lovely mirror on my windowsill is vintage, I got it years ago at an antique shop for £20!
I also picked up some 'rabbitgoo' on Amazon for a tenner. You stick on a window with water, giving it a stained-glass effect for privacy, like bathroom windows. It's great because I live opposite another block of flats and want privacy with my curtains open!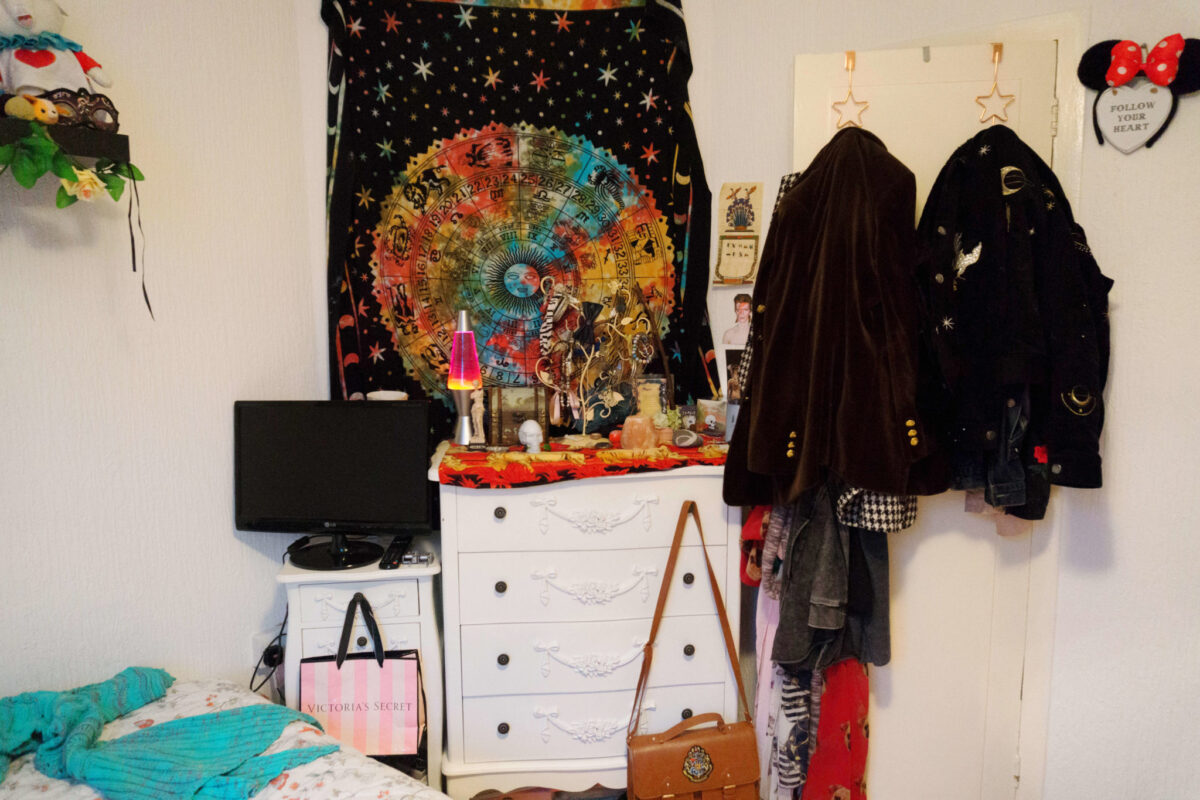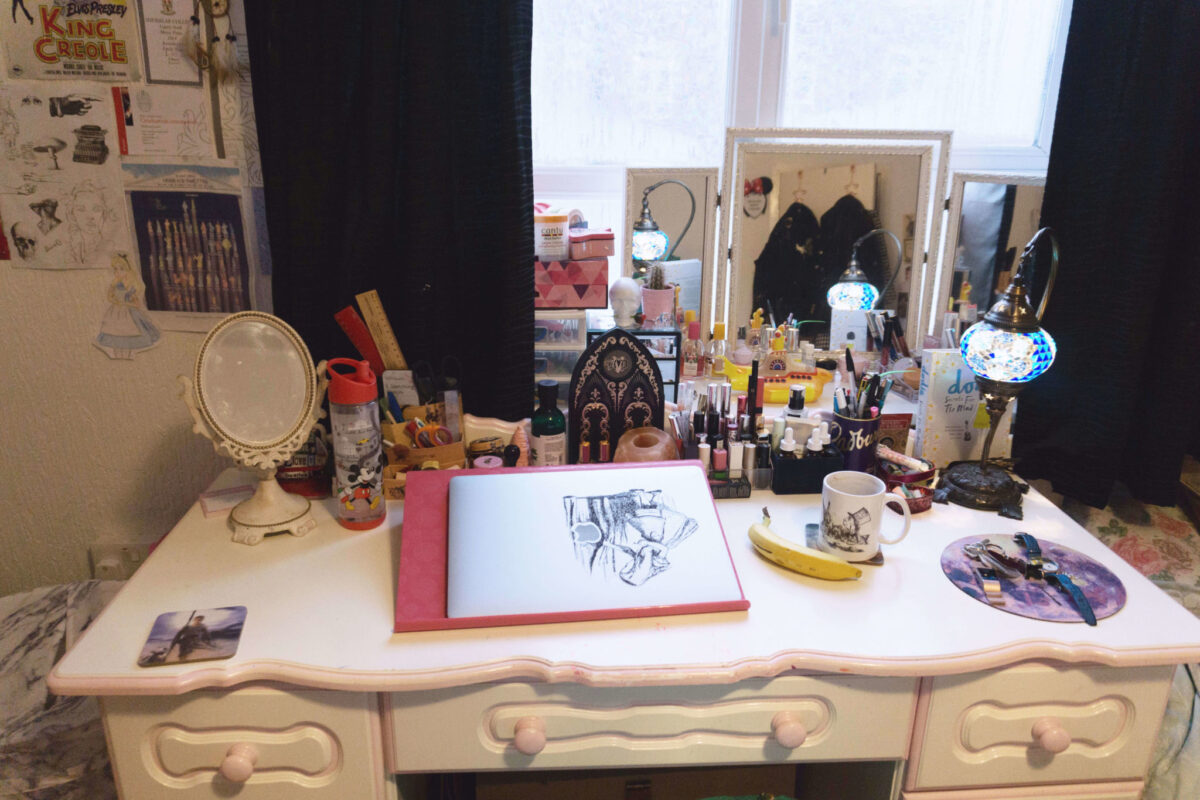 Bedding
A few weeks ago, I was lucky enough to have been approached by JD Williams to review a bedding set of my choice. They have a huge number of bedding options, so it took me hours to decide, and lots of screenshots sent to my Mum!
I got a duvet set for Ollie's room too, because he's only got one and doesn't like using any of mine whenever his is in the laundry. Anyway, he picked out this charcoal geometric set, which goes nicely in his room (pictured below).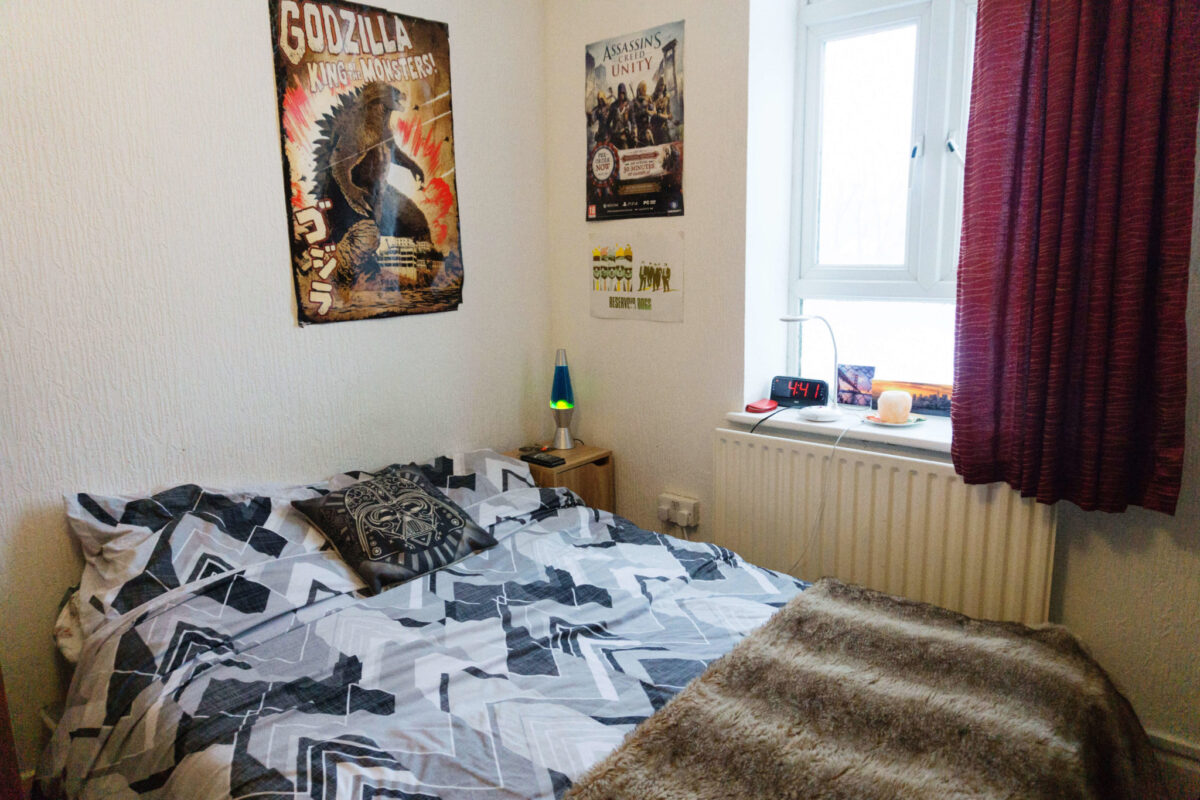 Anyway, time for the pièce de résistance, my bed.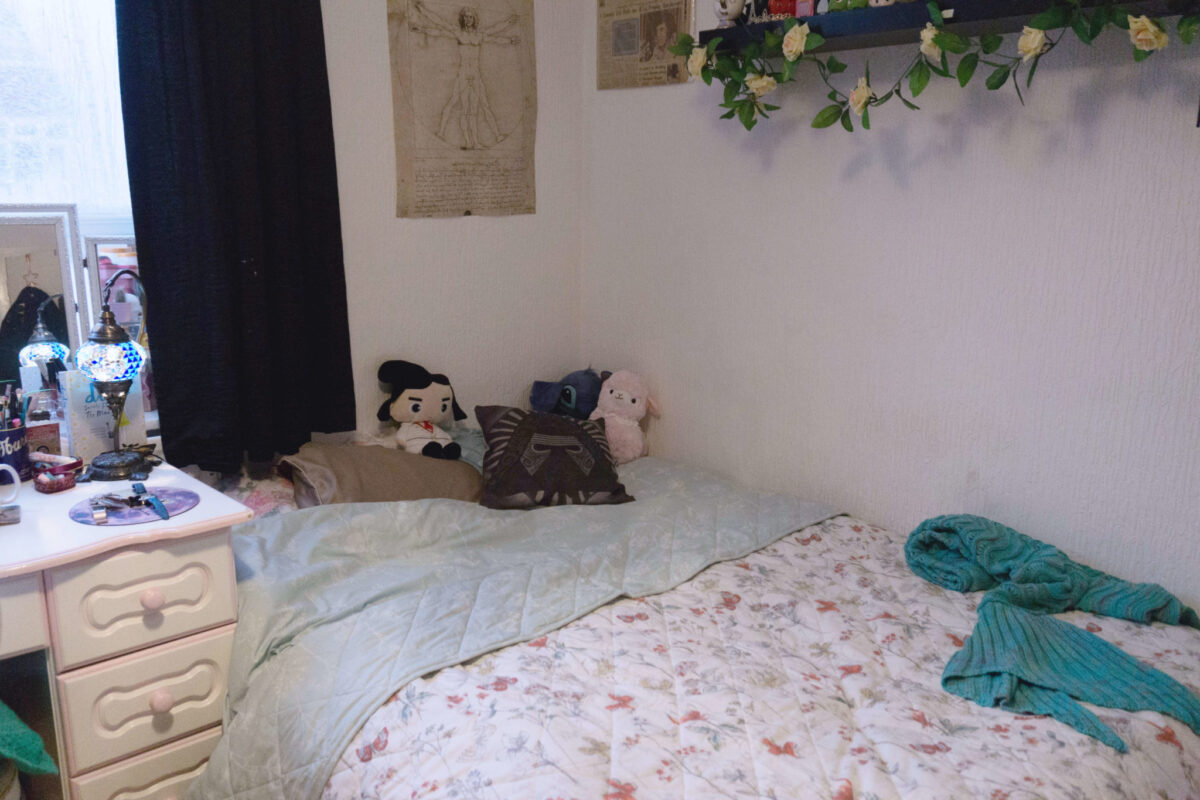 I fell in love with the beautiful botanical 'Eden' duvet cover set and matching quilted throwover bedspread. The design is a bit more refreshing and less girly than other floral designs, and I love that both the duvet cover and bedspread are reversible.
I picked out a berry-coloured fitted 'easy care' sheet to add a bit more colour, and opted for a valance to cover up the ugly bed frame my rented room came with. I couldn't be happier, the quality is great and I honestly sleep better in comparison to the cheap Primark sheets I used before.
The added bedspread layer is perfect for cold nights, which has been particularly useful with the snow this week! I also got some vintage-style floral housewife pillowcases (pictured below), because I always love to have a ridiculous number of pillows on my bed.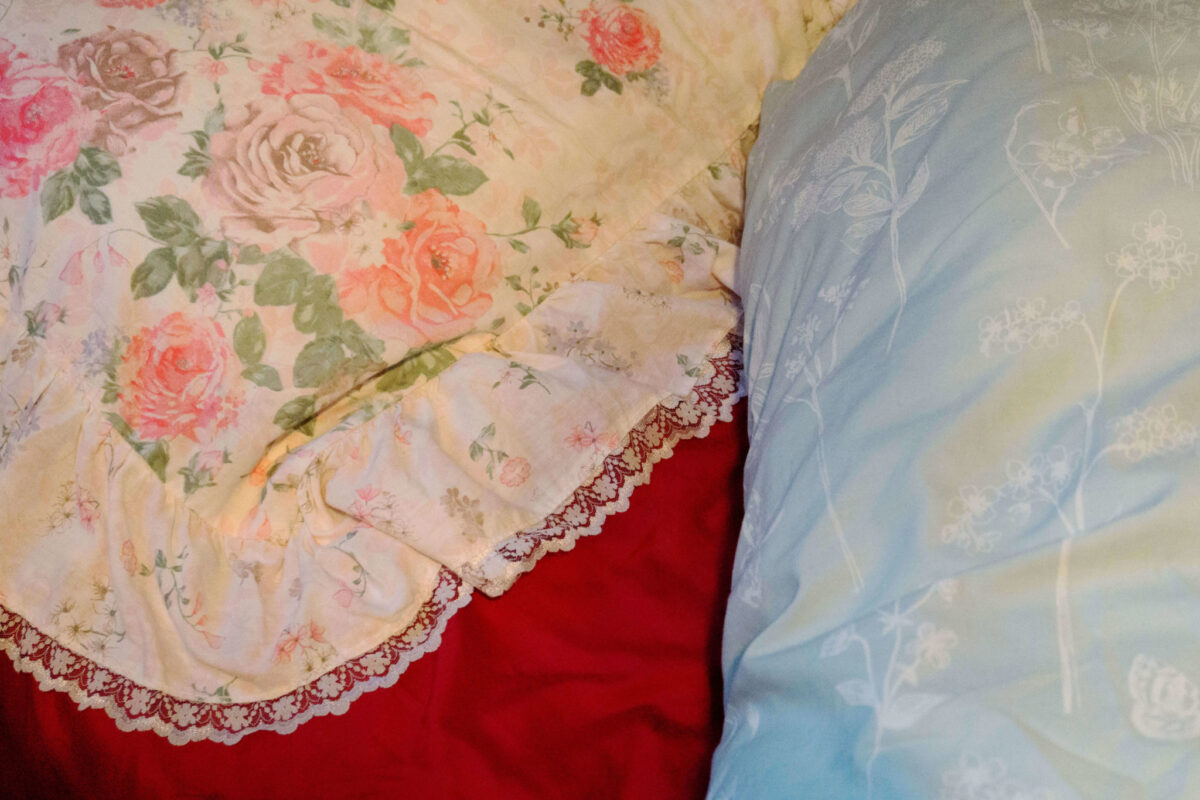 Make sure you check out JD Williams for bedding, I certainly will be whenever I need a new set.
I've also got an eye on their homeware range, and the matching Eden curtains. The Eden duvet cover set with pillowcases ranges from £15 to £25 depending on your duvet size, and the bedspread (one size) is £35.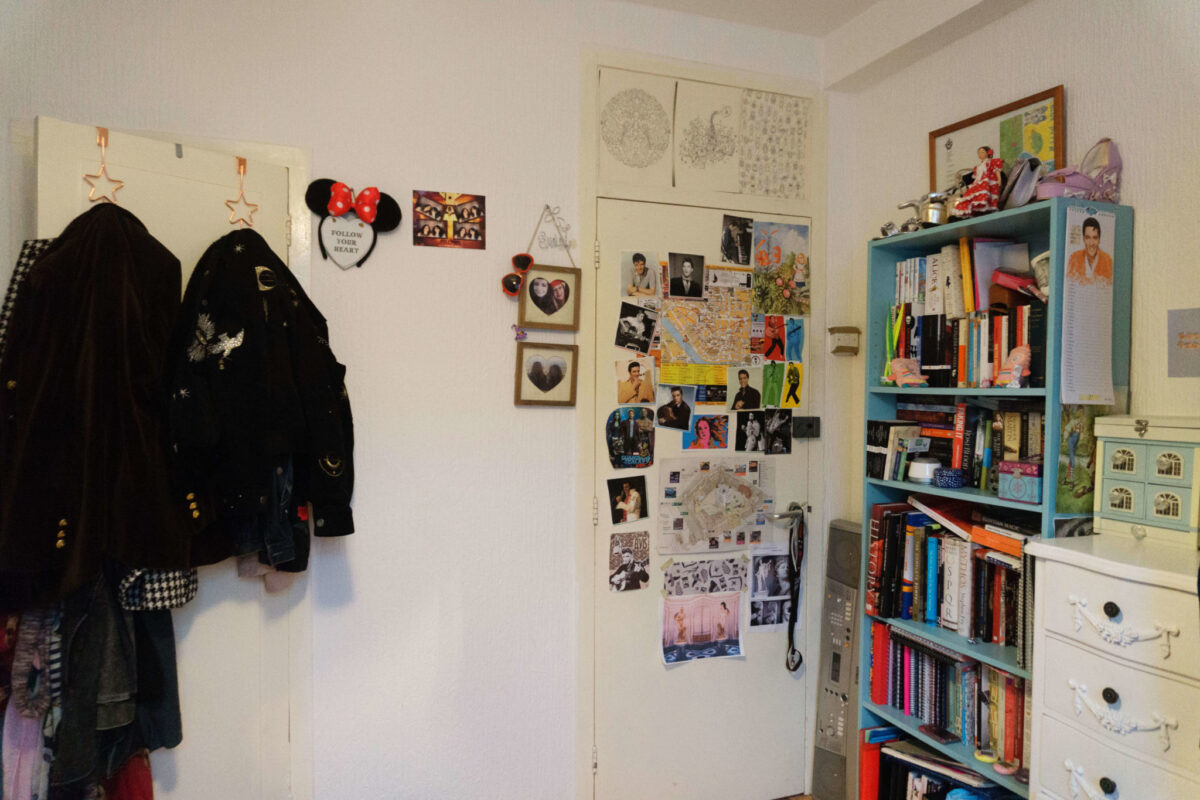 Decoration
I could write a lot about where I like to get decorations and homeware things from, but I'll stick to bullet points so you don't get bored!
Wall hangings. People always ask where I get these: Camden Town! Camden is the best for all things hippy, and they have
Prints. There are so many gorgeous prints on sites like Etsy, and it's great to support independent artists.

Photographs. Free Prints is a great app, you just have to pay for postage. I have photo paper for my printer, so now I just print off the occasional photo or two. My room is full of happy photos reminding me of memories with friends and family – very typical for students!
A rug. Mine is a fluffy, sparkly one from Dunelm and I love it. It's so homely! We've also got one of those brightly-coloured rugs in the living room made from recycled fabrics, it's great.
Fairy lights & floral garlands. My gorgeous handmade rose fairy lights from Blaze-On are in the living room, but I do have a little garland of roses above my bed, which were around £2 from eBay.
Unique lamps. If you couldn't tell already, I love bright colours. I have a lava lamp from the Science Museum in my bedroom, as well as a stunning mosaic Turkish lamp from Camden. When I want to relax at night, I put those on along with my himalayan salt candles, and read or listen to classical music like a right nerd. Well, a very relaxed nerd. With the rainbow lights reflecting through my stained-glass-style window and zodiac wall-hanging it's like a haven of colour. All I'd need is some incense and I could probably masquerade as a fortune-teller.
All the toys. Most of mine are from the Disney Store, but I've also got an array of Pop Funkos, a few action figures, and of course an Elvis Presley in my bed!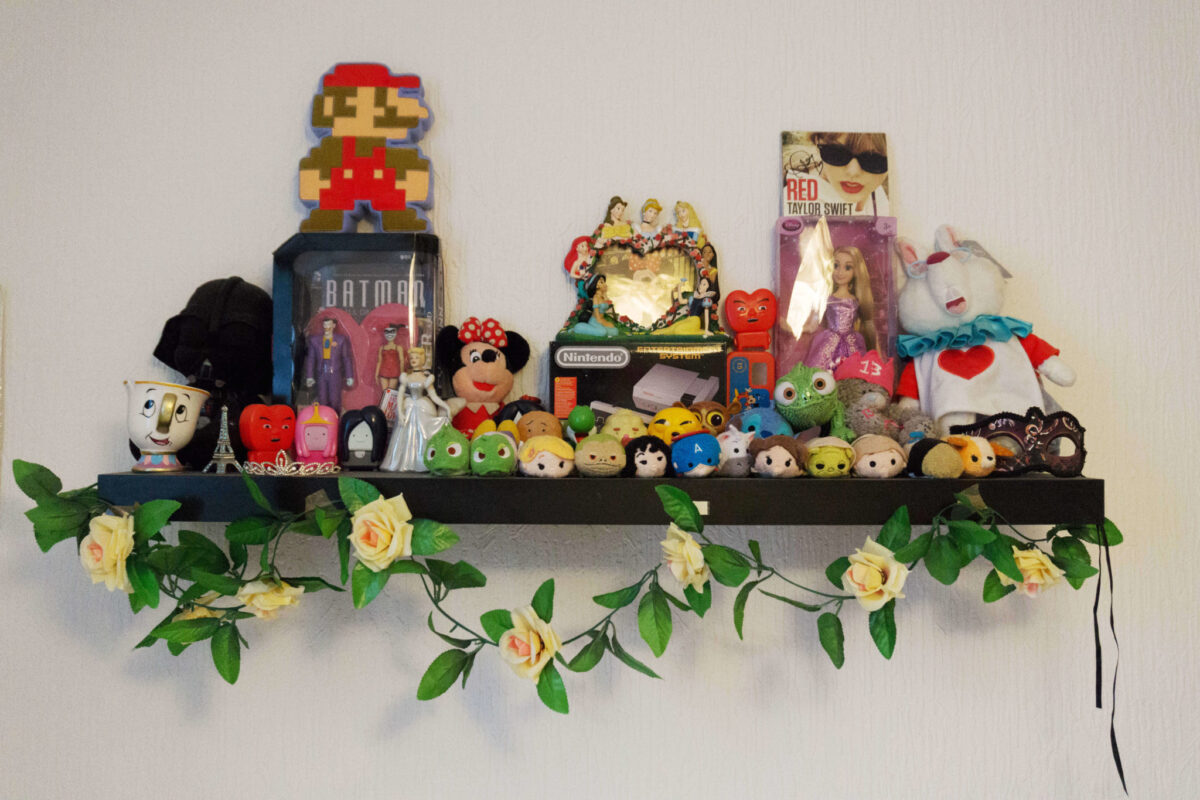 How do you decorate your student bedroom?
All the best,
Emily