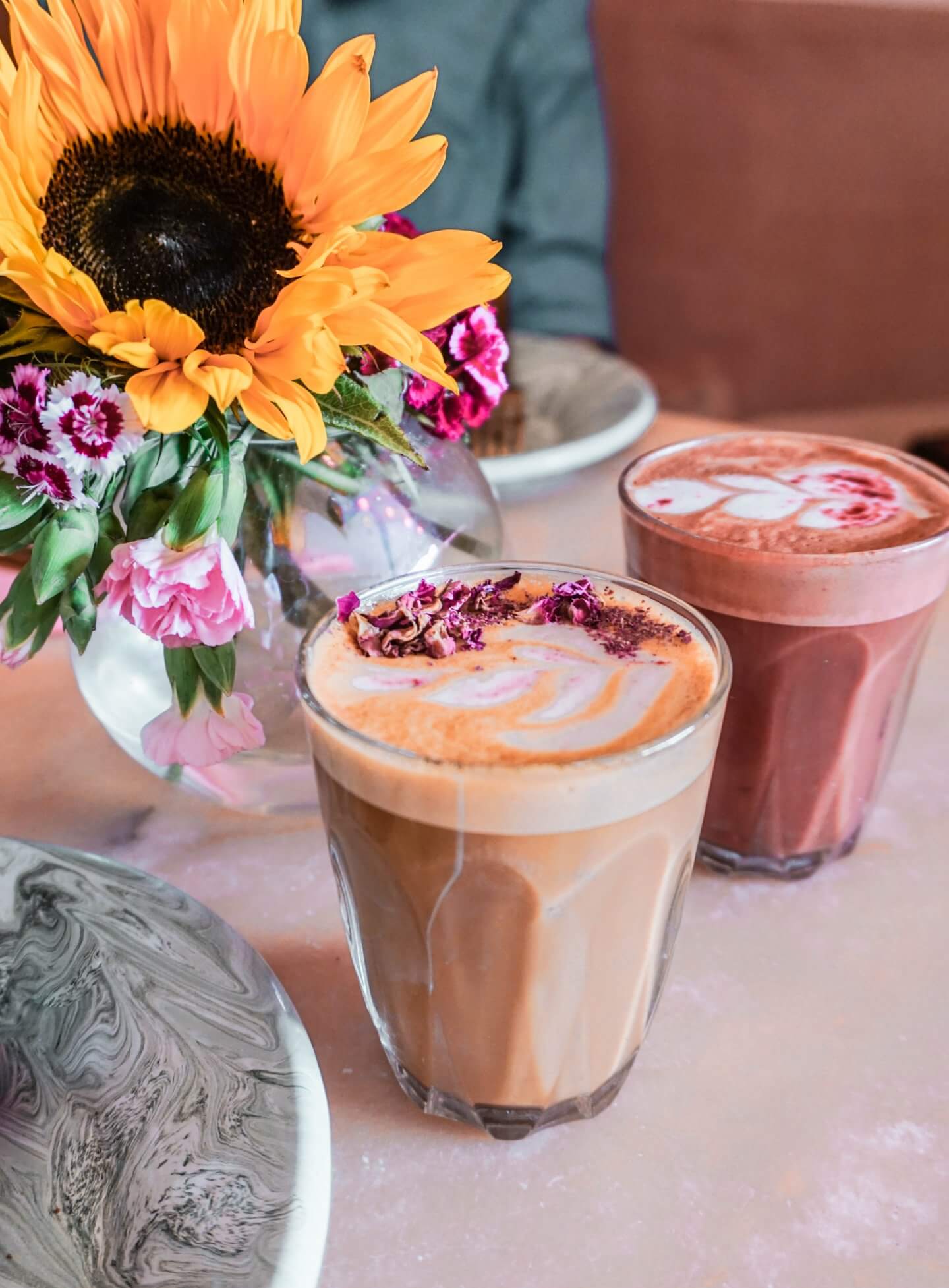 Long time, no blog!
A little life update: my flatmates and I recently moved away from Hackney Wick. Our new place is a maisonette with a back garden, and it's nearly £100 cheaper each, so we're all happy. It's still in zone 2, and closer to work on the DLR or district line… or I could cycle there in less than 20 minutes on the cycle superhighway! (I just need to ask my grandfather to bring my bicycle up from Devon).
Our WiFi hasn't been set up yet, hence my near-silence on the blog and social media, but things will be back to normal ASAP.
As I'm the most extra human on this planet, I decided to build myself a fancy four-poster bed and hang a canopy, fairy lights, and fake plants all over it…
---
[AD] Today's blog post is all about flatmates. Ideal Flatmate* invited me to take out my flatmates for an afternoon tea at a cafe of our choice, which was absolutely lovely.
Alicja and I instantly chose Palm Vaults, which is probably the most aesthetically-pleasing cafe in Hackney. We'd been meaning to go all year since spotting it on Instagram, so it was nice to finally head down there before moving away from the area. Of course, we didn't inform the boys that Palm Vaults is an entirely pink cafe filled with plants!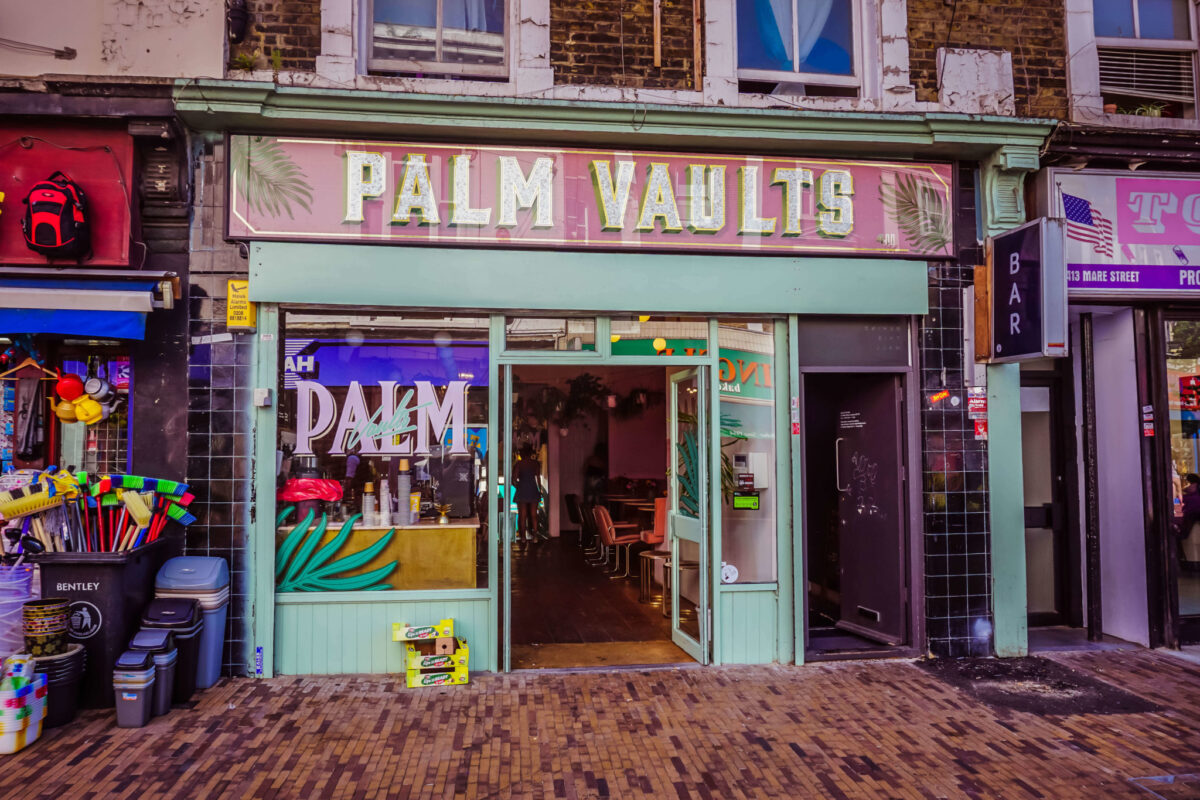 Palm Vaults | 411 Mare Street, Hackney | Independent cafe and coffee shop.
We were lucky enough to visit Palm Vaults at a time when it was essentially empty, so I managed to take a few pics of the interior…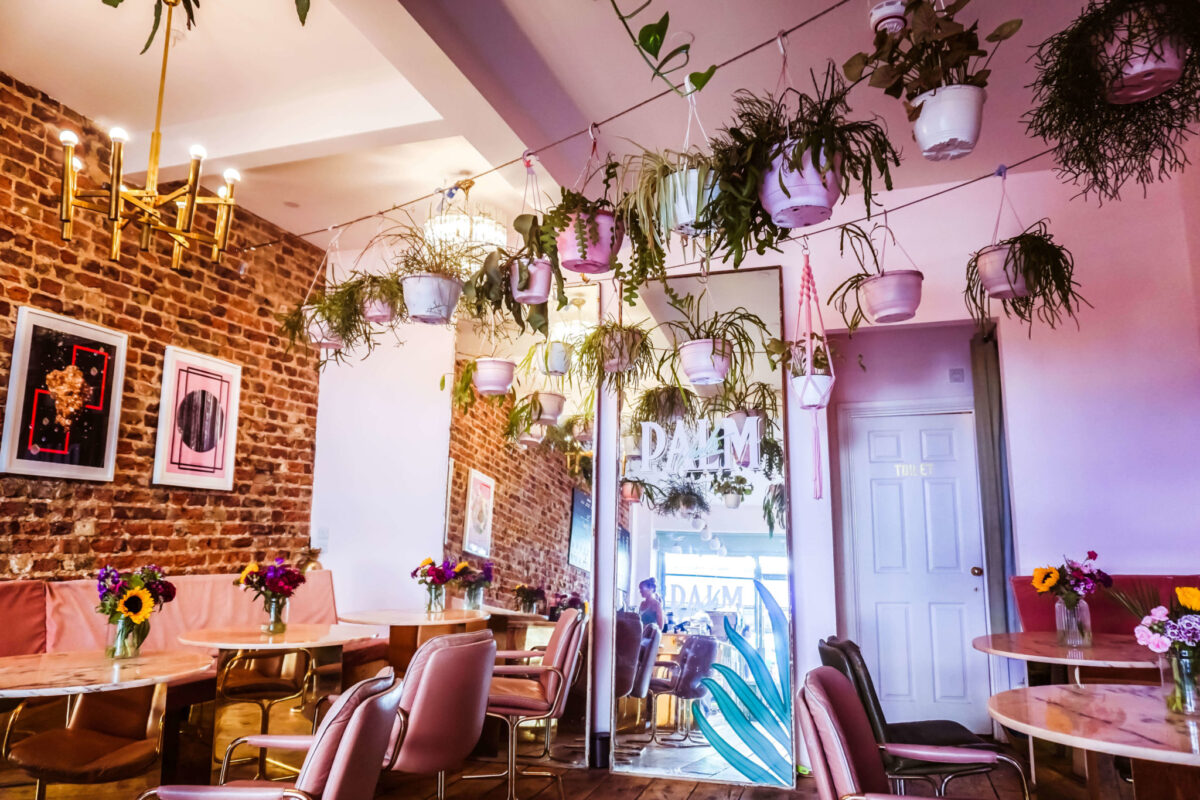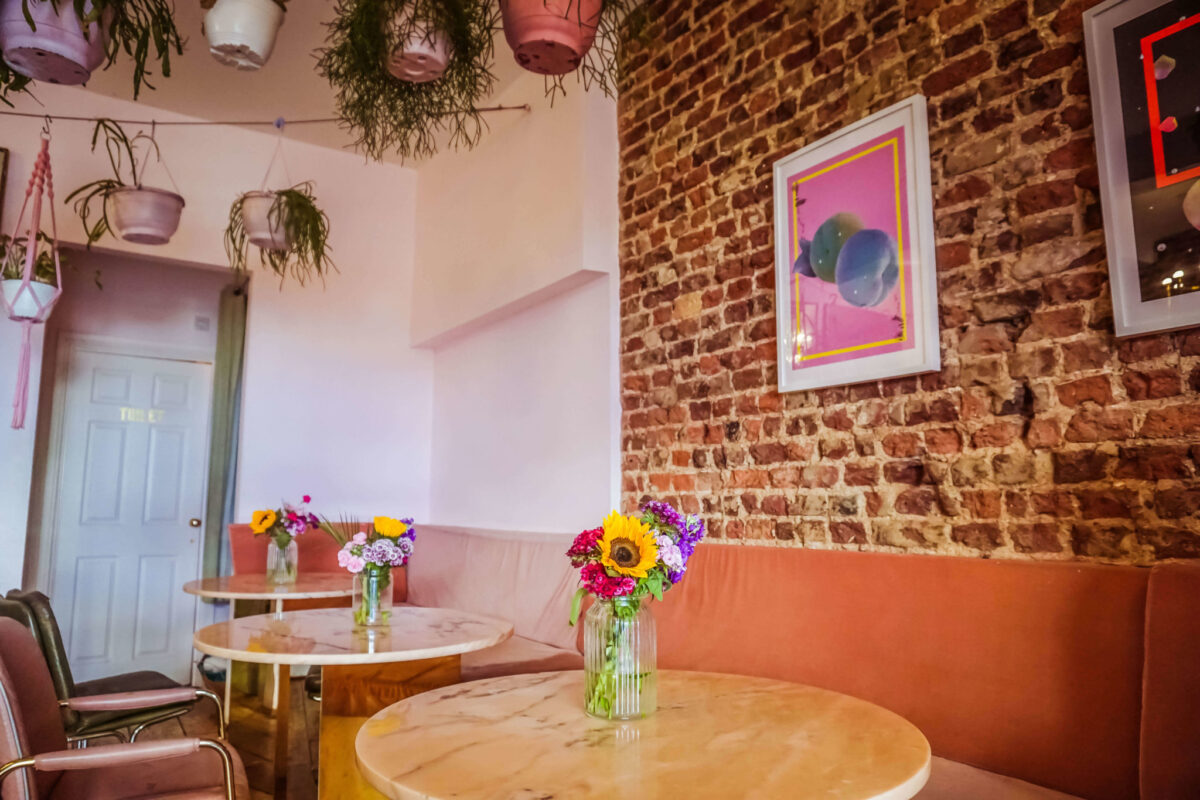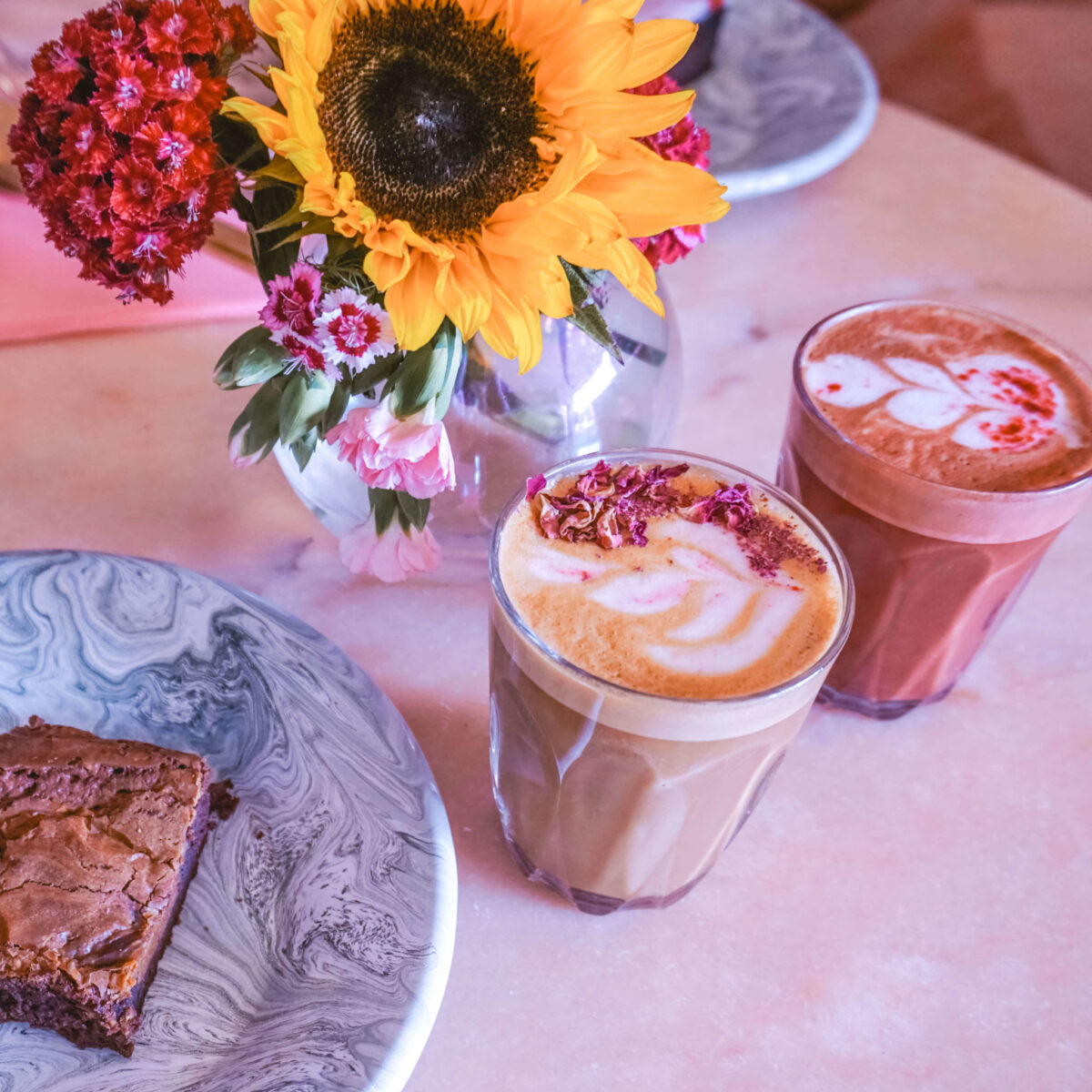 I went for the rose latte I'd seen on Instagram, which was delicious. Alicja had the red velvet latte, and she assures me that it was wonderful. Andrew was smart and asked for an iced red velvet latte, which must have been perfect in this heatwave.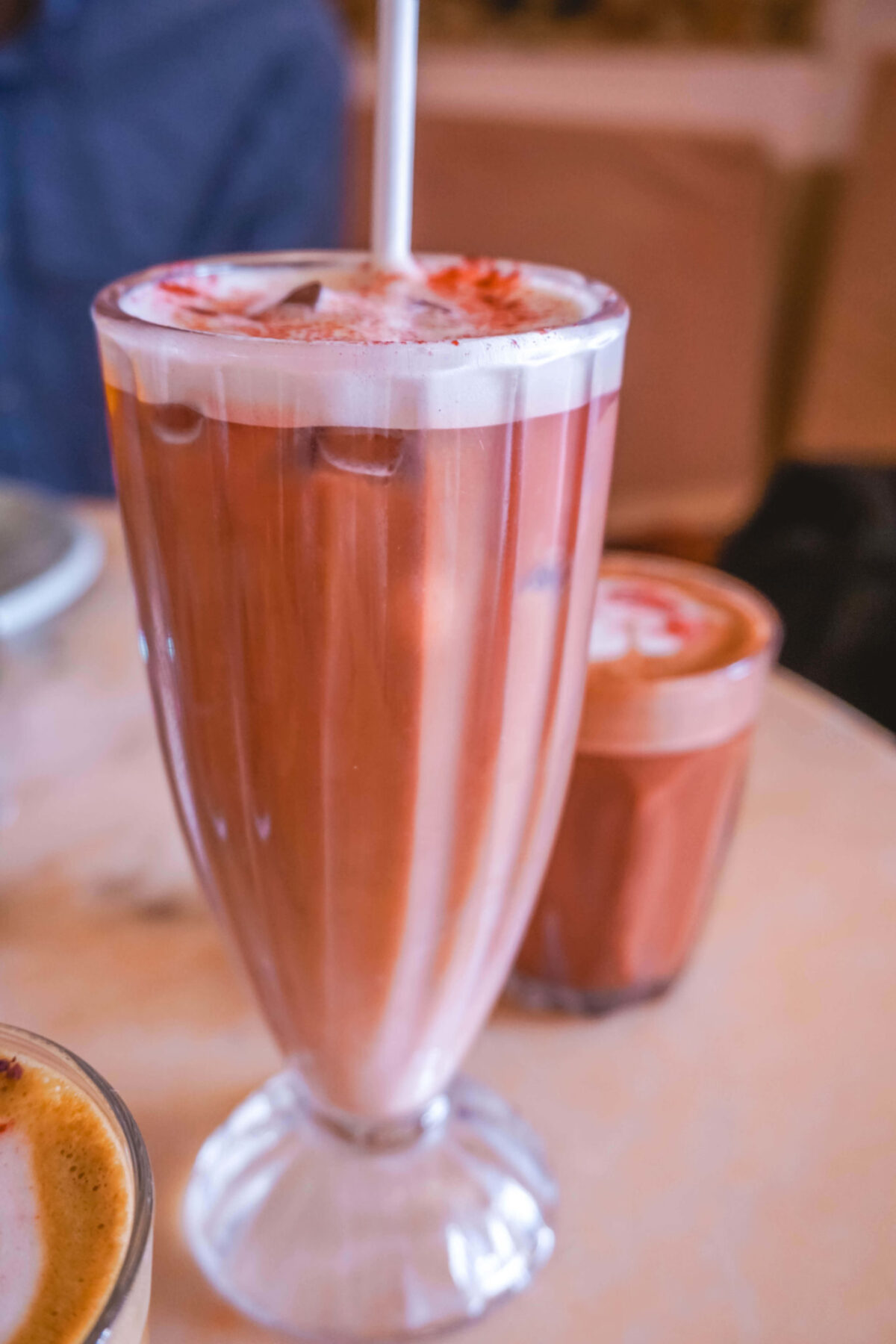 We also got a few irresistible snacks. I shotgunned the last salted caramel brownie, and the boys went for some cake slices (all vegan!). Alicja is a silly bean who didn't want any cake, but I did manage to get a very cute picture of her…

I would definitely recommend the Palm Vaults! The staff are lovely, and we thoroughly enjoyed our afternoon.
Why I Enjoy Living with Flatmates
More space for less money! Particularly in London, a tiny studio flat with no space to move is extortionate. You'll save a lot of money living with flatmates, especially when it comes to bills.
Being social without having to go out or get dressed. We like to watch Tim Burton movies together while having cocktails or sit out in the garden during the summer. It's nice to be laid-back with your crew.
Parties. There's nothing better than having all your mates round for some drinks, games, a film, a bbq, or even just pre-drinks before going out. I even bought a multi-games table (pool / table tennis / air hockey / football etc), which is perfect at parties.
'Family outings'. Planning little flatmate trips out is so easy because you all live in the same place. Even if it's just an evening at a local pub, it's nice to get dressed up and go out together. Our afternoon tea at Palm Vaults was followed by a bit of vintage shopping, then an evening of video games at Four Quarters bar in Hackney Wick.
Emotional support. If I've ever had a bad day or I'm not feeling OK, I love coming home to a group of people who care and support each other. It's kind of like a surrogate family. If I lived alone, I'd probably get very lonely – some people love it, but it's not for me.

Finding Your Ideal Flatmate
I'm lucky enough to live with my best friend from uni and a pal from work. I've only had to find flatmates online twice, which honestly can be so daunting and stressful. The key is to look early and be very honest with other people (and yourself) in what you're looking for. It could be very awkward if you just want a 'flatmate' rather than a new friend, but they've just moved to the city looking for a new best gal pal (or vice versa).
What I find interesting about the 'Ideal Flatmate' website is that they have a 20 question quiz to answer first, then they match you with suitable flatmates. If I ever need new flatmates, I'll definitely keep this in mind – it seems a lot more fun than searching on Facebook groups. You can also advertise your rooms to rent!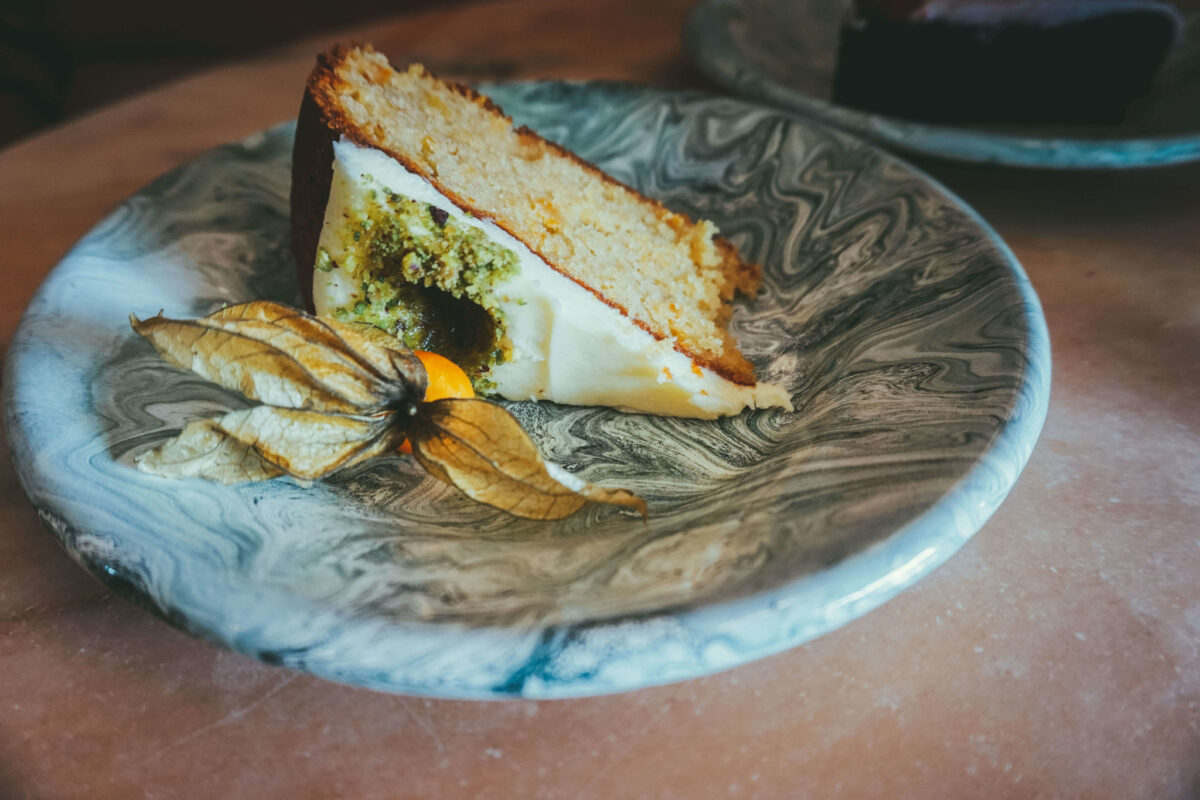 Let me know if you try Ideal Flatmate, I'd love to know how it goes.
Thanks for reading,

*This blog post is sponsored by Ideal Flatmate. All opinions are my own.
If you enjoyed this blog post, have a read of my post all about International Friendship Day!