It's September 1st, so you know what that means… it's nearly Autumn! I've been in such an autumnal mood recently, eagerly awaiting Halloween like a basic witch.
Today I'm sharing 22 inspiring autumn quote phone wallpapers with you. I had a lot of fun creating these on Canva and I hope you enjoy them!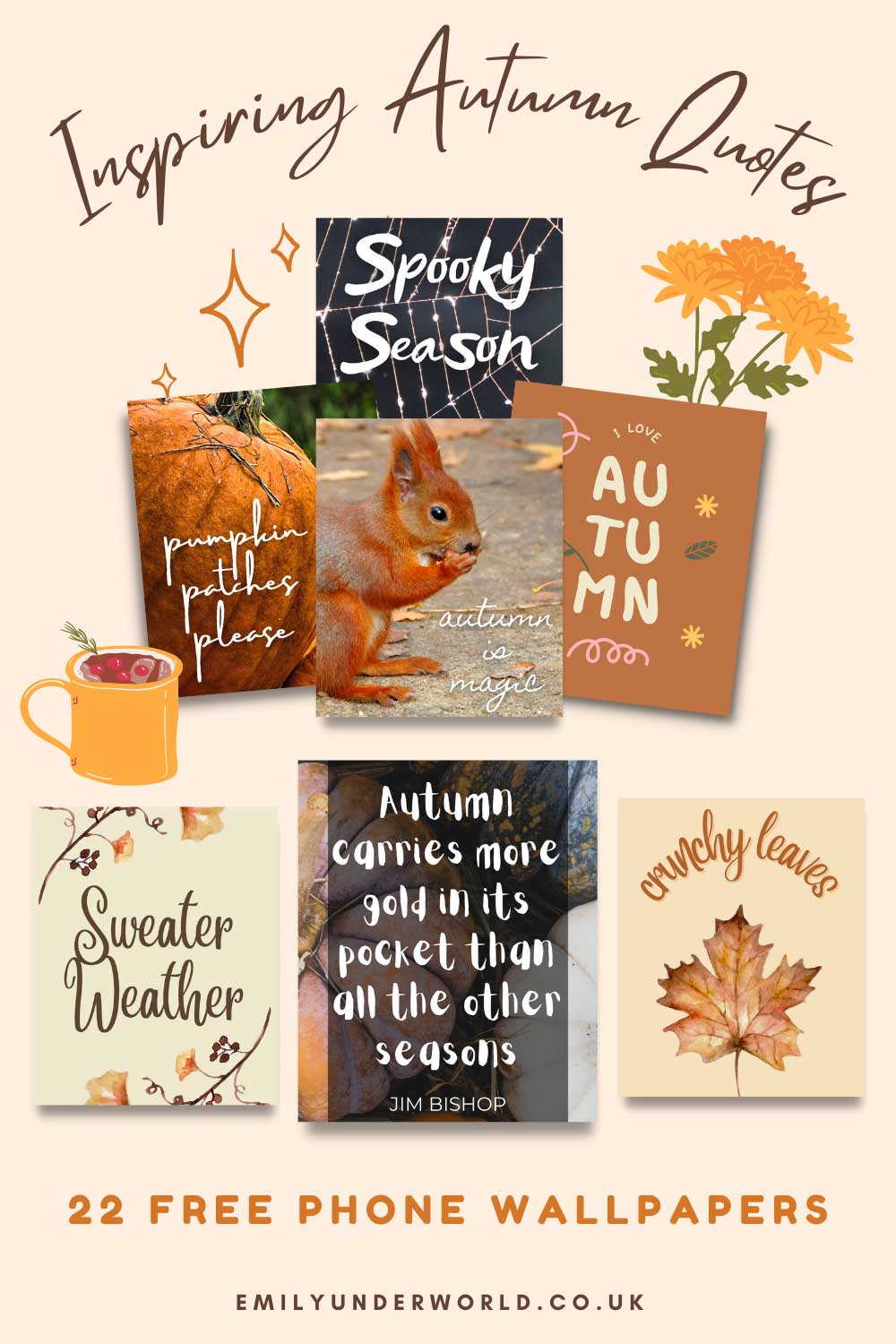 Inspiring Autumn Quotes and Phrases
Sweather Weather
"and all at once, summer collapsed into fall" – Oscar Wilde
Pumpkin Patches Please
Pumpkin Spice and All Things Nice
Spooky Season
Autumn Embraces Change
"Life is like an Autumn; short but colourful" – Zain Baloch
Autumn is magic
"Autumn is a second Spring where every leaf is a flower" – Albert Camus
Let's carve pumpkins together
Autumn killed the summer with the softest kiss
"Every leaf speaks bliss to me, fluttering from the Autumn tree" – Emily Bronte
"I'm so glad I live in a world where there are Octobers" – L.M. Montgomery
Crunchy Leaves
Watch the leaves turn
"Life starts all over again when it gets crisp in the fall" – F. Scott Fitzgerald
Fallen leaves, Autumn breeze
Wander in the woods with me
This is Halloween
"Autumn carries more gold in its pocket than all other seasons" – Jim Bishop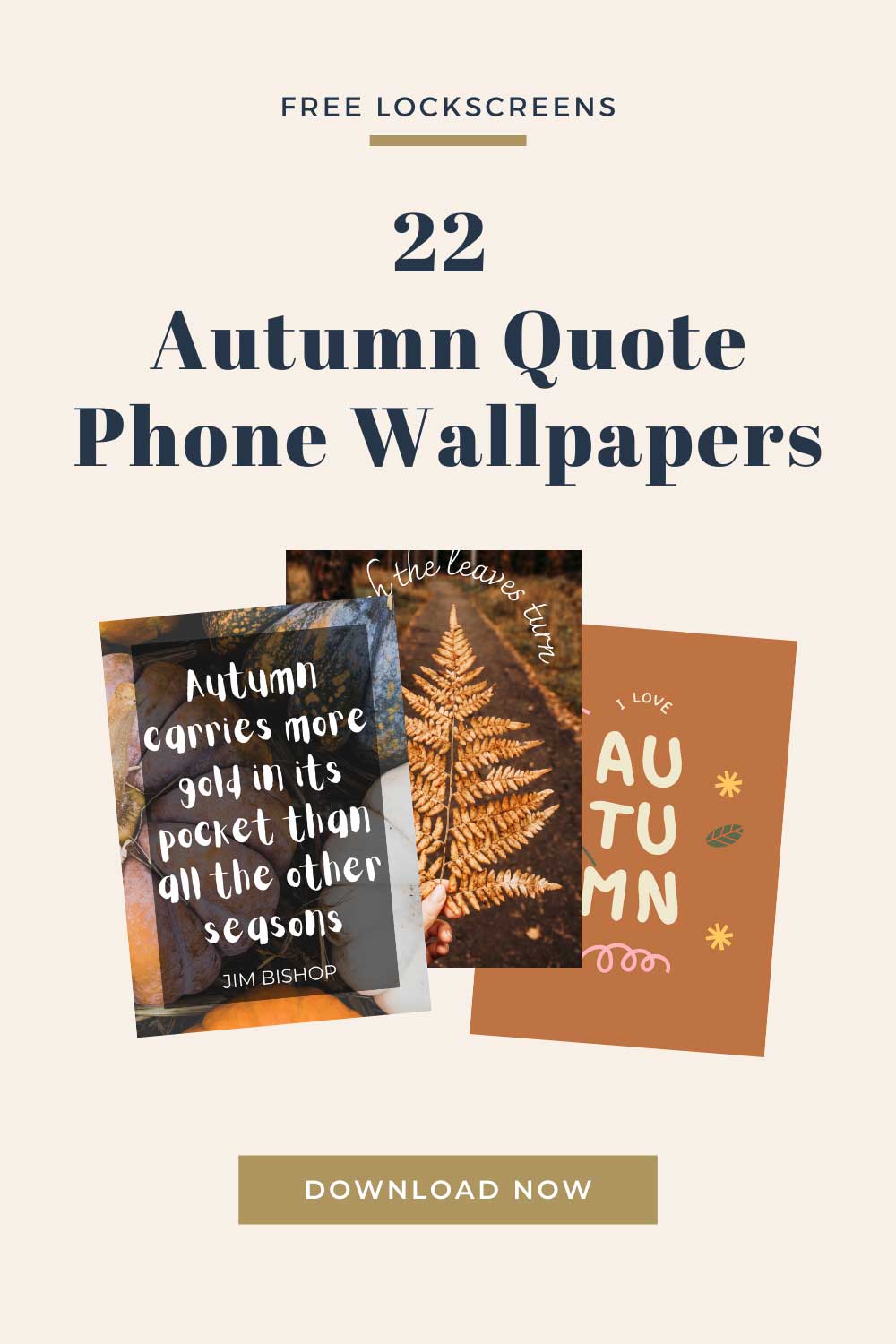 22 Autumn Quote Phone Wallpapers
Download The Full Collection
You're welcome to save any of the images above to use as your autumnal phone wallpaper. Alternatively, you can download the full collection as high-quality PNG images from Gumroad. To download them for free, simply enter £0 in the payment section.
If you liked these autumn quote phone wallpapers, make sure to pin them on Pinterest so other people can find them too!
All the best,