[Disclaimer: the jewellery box featured in this blog post is gifted, but this blog post is not sponsored. All opinions and photography are my own.]
I don't know about you, but I adore my Mum. She's an absolutely wonderful, caring, funny and strong woman, and one of my favourite things to do is give her well-thought-out gifts. When The Gift Experience got in touch and asked if I'd like to feature one of their gifts in a Mother's Day blog post, I had a browse of their site and thought: yes, this is perfect. I'm all for personalised gifts, something extra special just for the person you're thinking of.
I had a few ideas in mind for my Mum, including this personalised gold didi disc featuring her favourite song (Eyes Without A Face by Billy Idol), or a personalised wooden photo frame, until I came across their Ted Baker jewellery boxes. My Mum is a huge fan of Ted Baker, and with the added bonus of having it personally engraved for her, it's the perfect gift.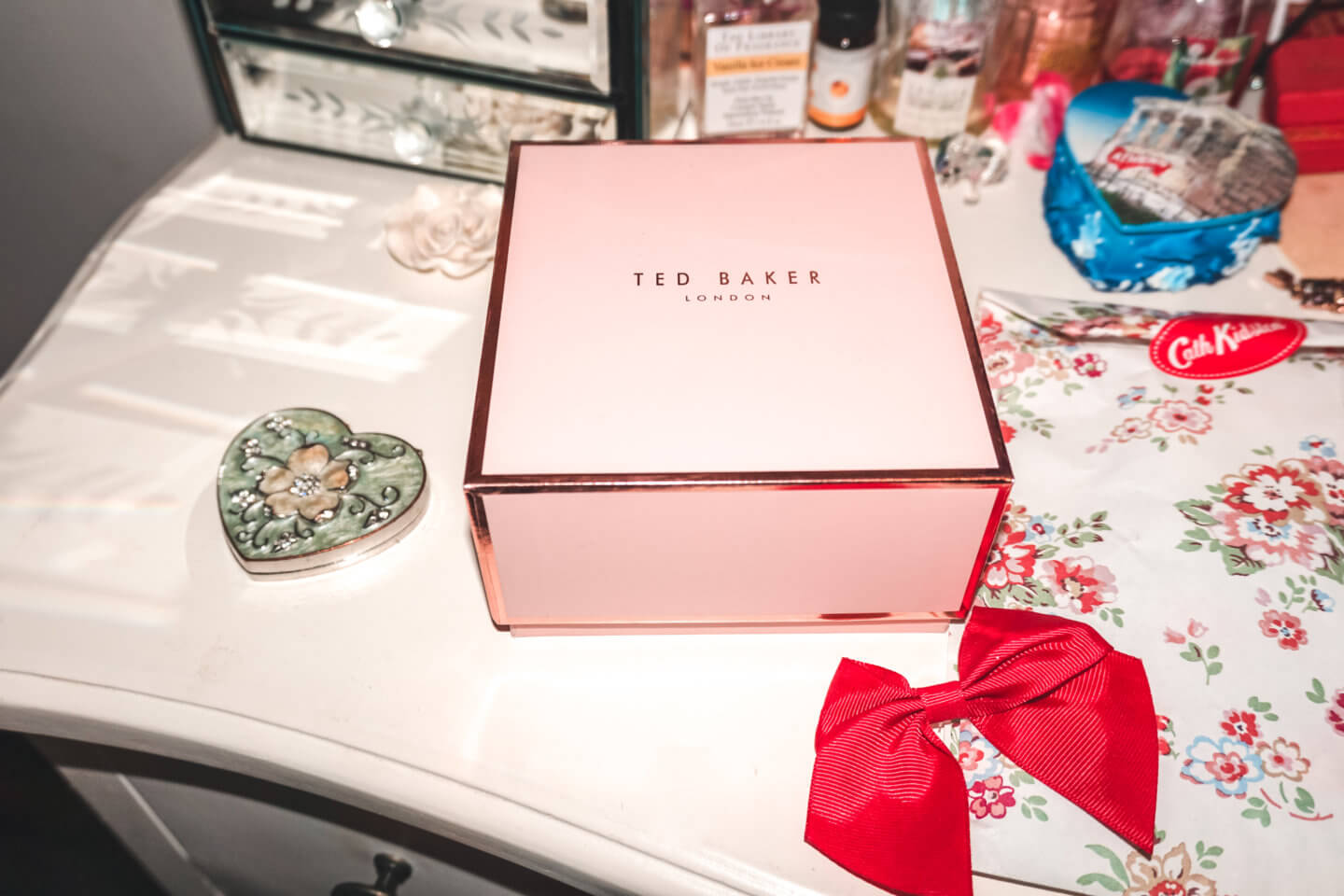 The Ted Baker Jewellery Box
How beautiful and sleek is this jewellery box?! It comes in a lovely box with the same shade of pink as the jewellery box itself, and the engraving looks great! I've blurred out my Mum's surname, but the engraving I went for is "Jane Ann …., best Mum in the World". A little cheesy perhaps, yet perfect for Mother's Day. The jewellery box lining is suedette, and the clasp features the gorgeous iconic Ted Baker bow in rose gold, alongside a hand-lacquered finish.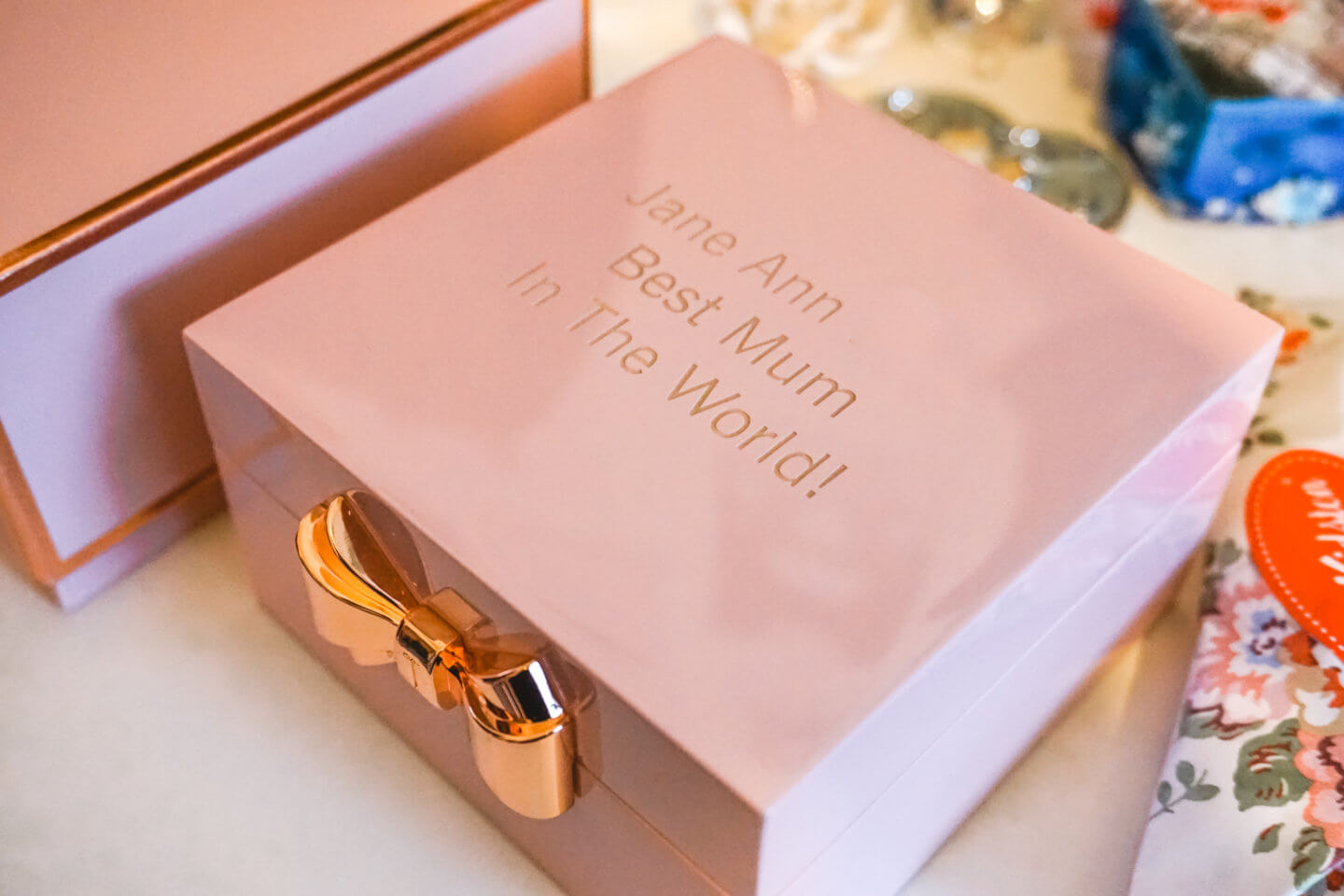 The Ted Baker Jewellery Box is £49.99, with the engraving at no extra cost. They also have a black version if that's more your style! This would be a lovely gift for any lady in your life, not just for Mother's Day.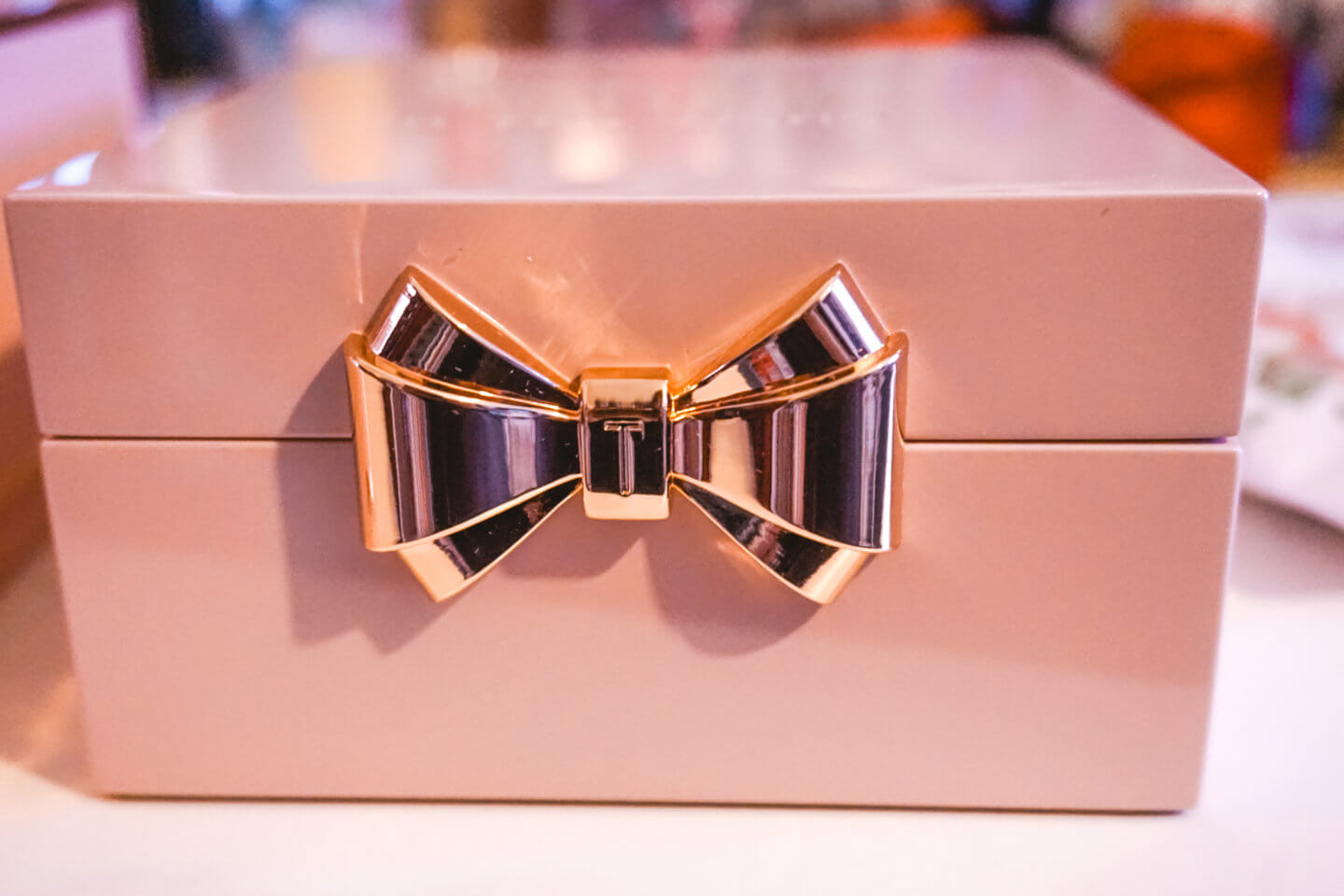 Considering how the gift was personalised with an engraving, it arrived so quickly – within a few days! You've still got plenty of time to order a Mother's Day gift from the Gift Experience, or they also offer experience vouchers for spa days or something a little more adventurous. Mothering Sunday is March 31st this year, in case you didn't already know!
Like many bloggers, my Mum is probably my biggest fan. I had to tell her "DON'T read my blog until after Mother's Day", and I even blocked her on Instagram in case any pictures come up on her feed (I know, shameful!). Hopefully, she doesn't give into temptation by reading this, but just in case, I bought her another little gift to go with the jewellery box. I'd love to get her a nice jewellery piece to put inside the box, but unfortunately, my budget won't stretch that far at the moment. I popped into Cath Kidston, another of my Mum's favourite brands, after a lecture at the British Museum. They have a lovely Mother's Day range this year! I won't say what I picked up in case my Mum is reading, but I was pleasantly surprised when they gift-wrapped it for free!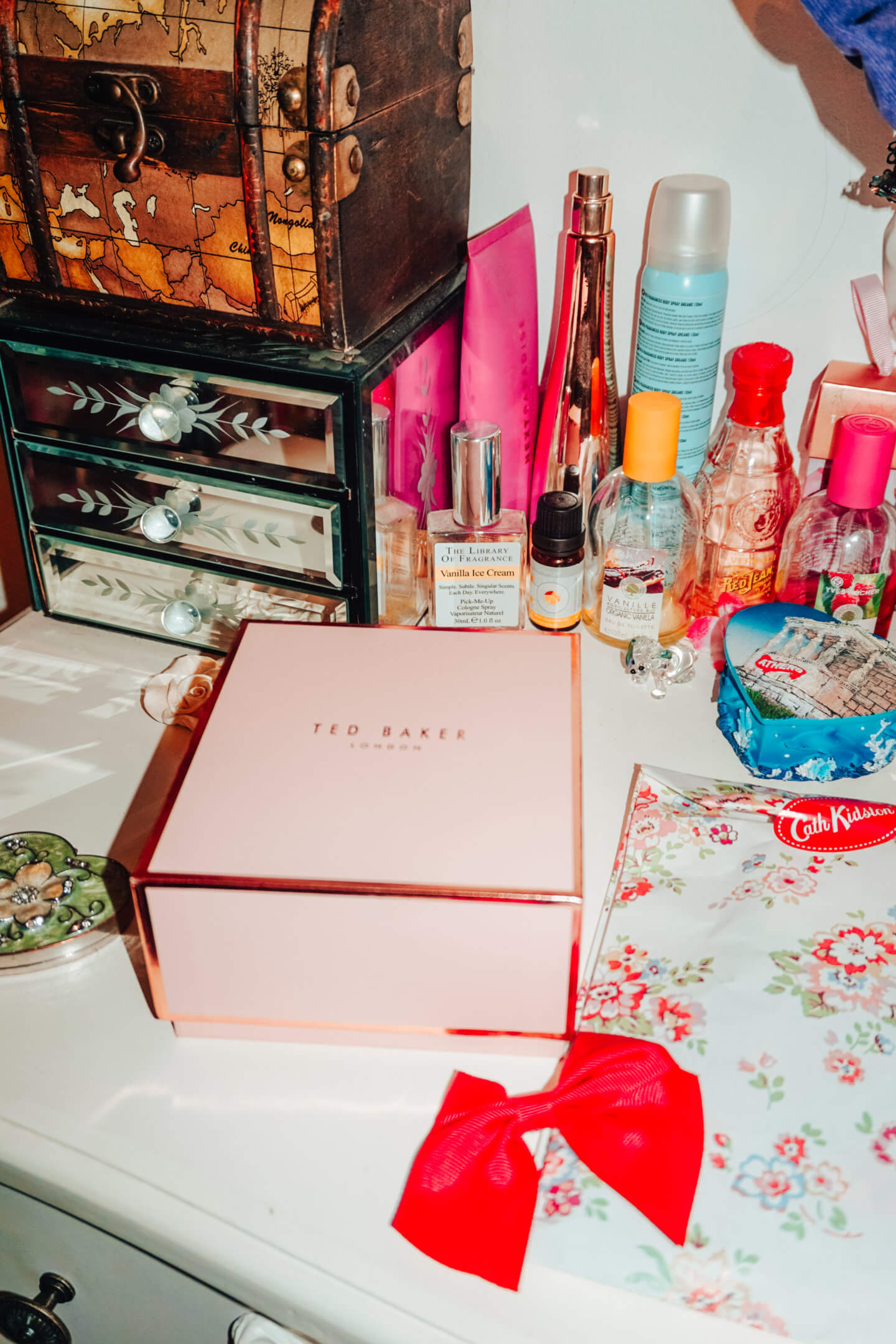 Are you getting your Mum a gift for Mother's Day?
All the best,