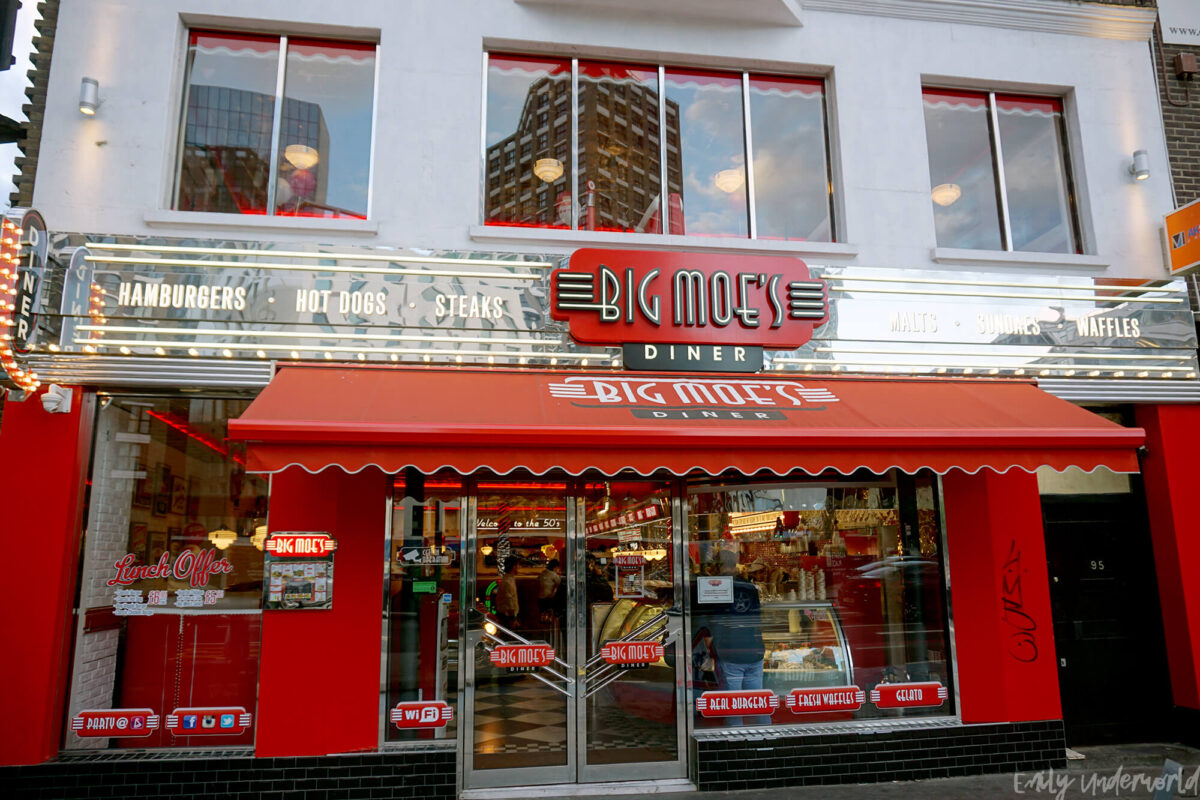 The other night I decided to treat my boyfriend by taking him to a restaurant we've been meaning to check out for a while, Big Moe's Diner in Whitechapel. It's just a short bus journey from where we live, right next to Aldgate East station. Oh boy, we were impressed. Big Moe's is an amazing retro 50's-style American diner, it's absolutely gorgeous inside, with great food and wonderful milkshakes.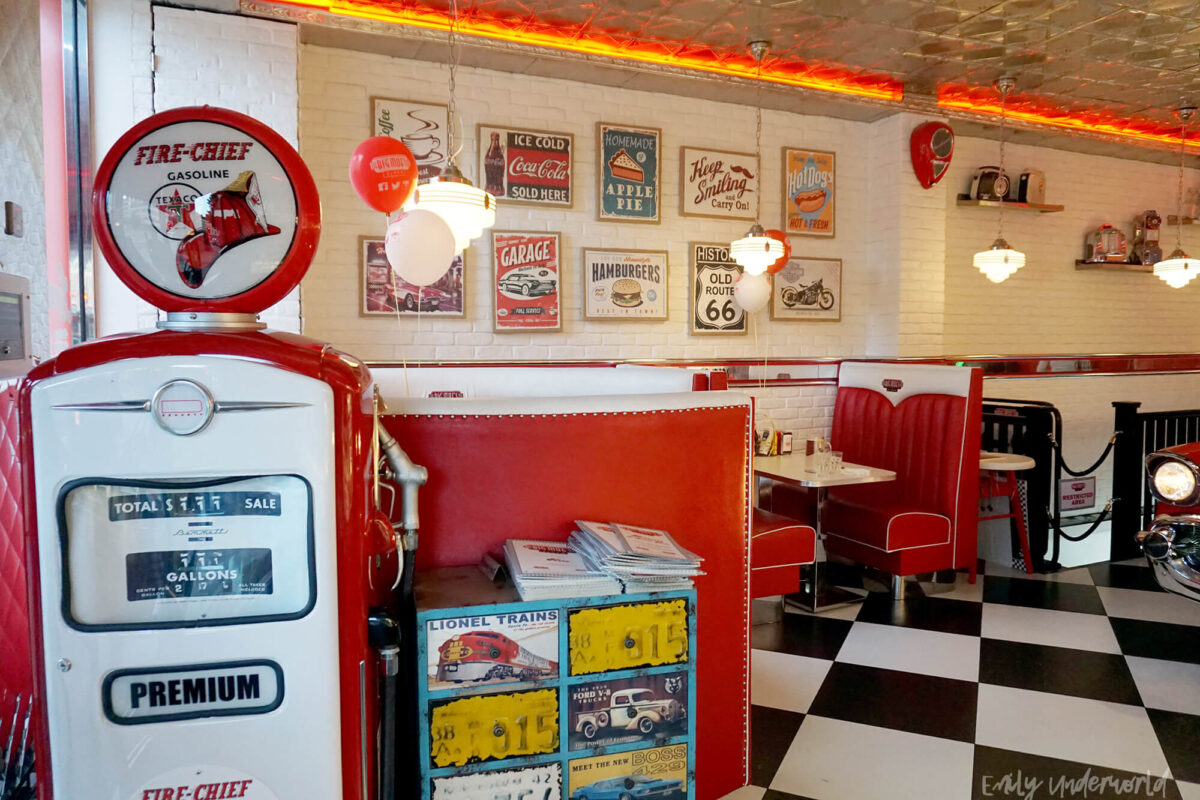 I loved the decor, and of course the retro music – yay for Elvis! Big Moe's also have an upstairs floor for parties, which would be a pretty cool venue, and it's right down the road from Shoreditch.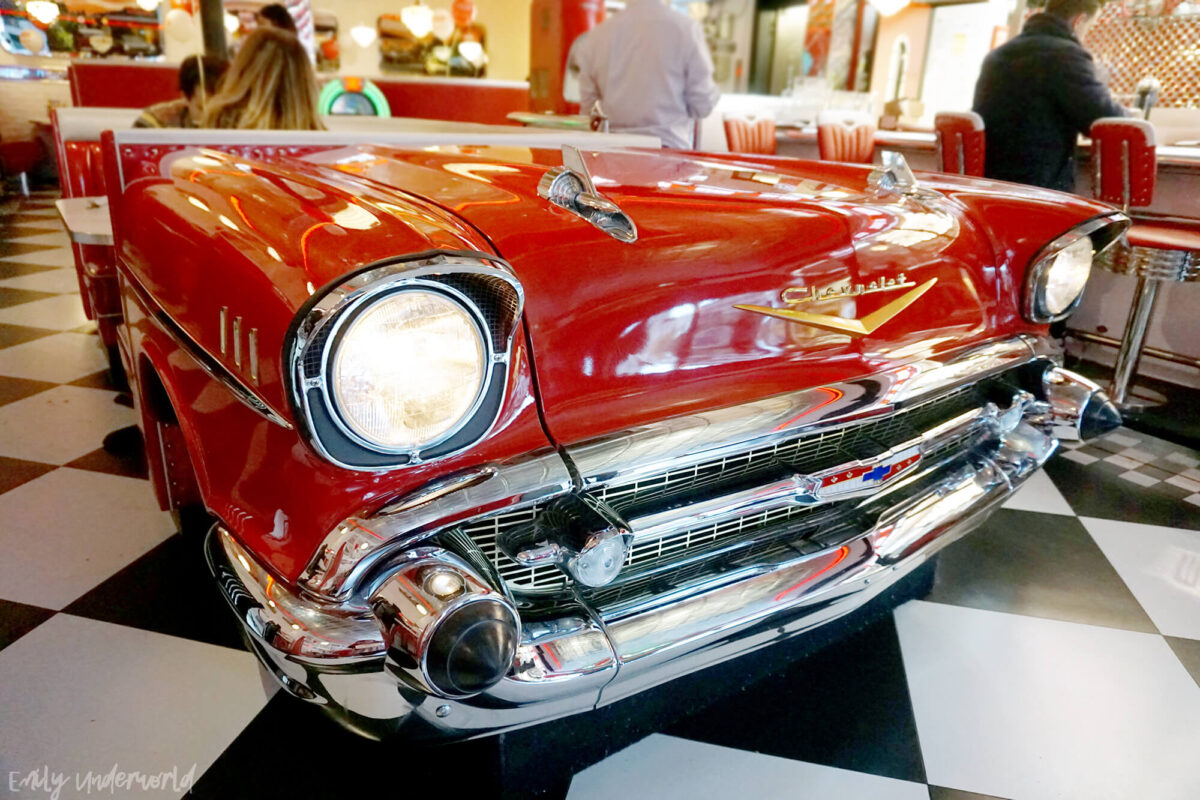 You can even sit on a table in the middle of a vintage Chevrolet, how awesome is that?!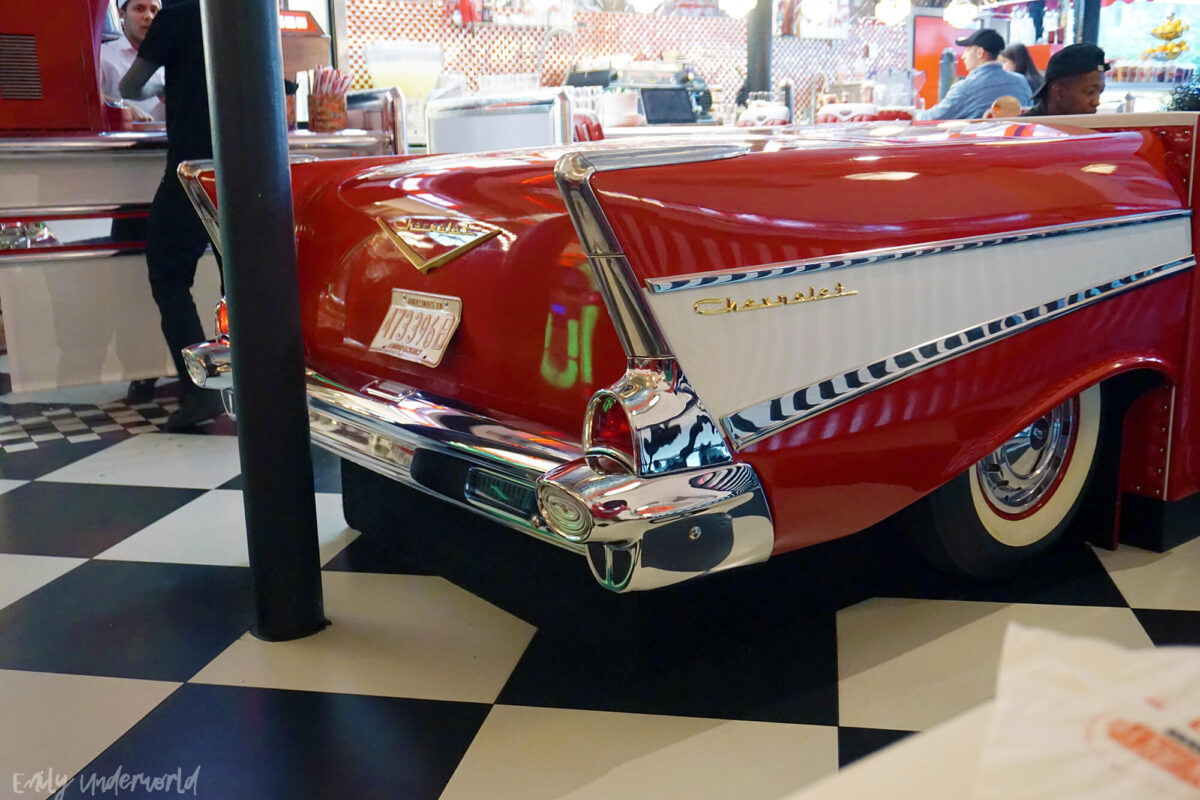 Time for the food!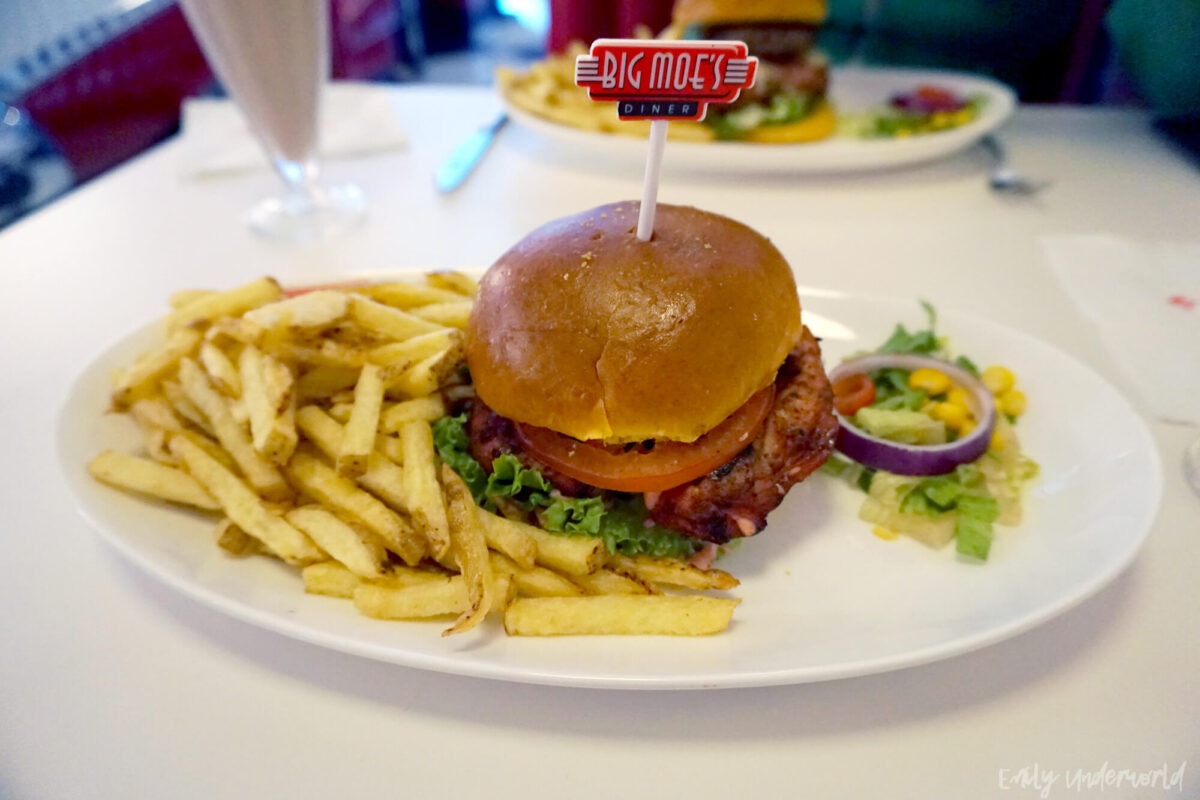 I went for the tandoori chicken burger, which was delicious, and so big that I ended up taking half the burger and most of the chips home. My meal was £9.95, pretty damn good! Ollie got a huge burger with two beef patties and onion rings inside, but he started demolishing it before he let me take a photo… BOYS.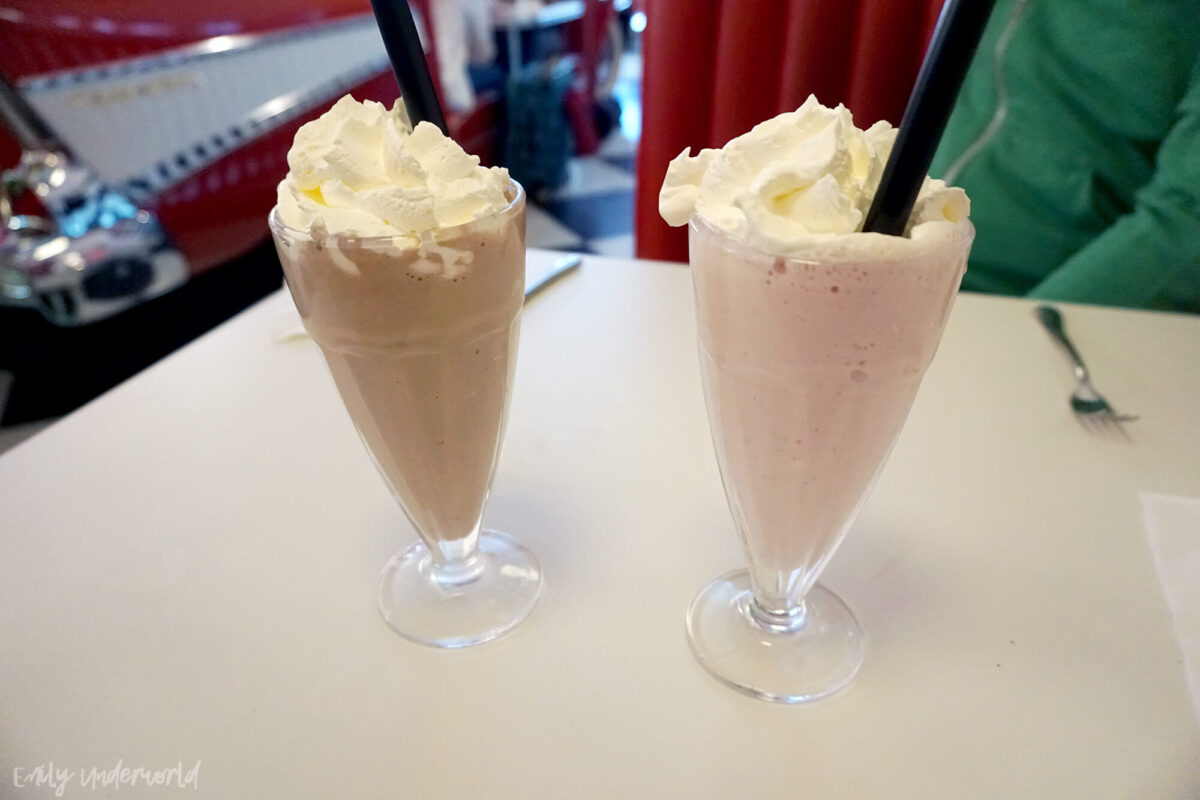 Their milkshakes were an absolute dream. Ollie got a chocolate malt, and I went for the strawberry and banana one with real fruit – it was AMAZING. I also got a fresh strawberry lemonade, which was really good too, but forgot to take a picture because I'm the worst blogger ever.
We will definitely be returning to Big Moe's, I'd like to try out their desserts too, and they do takeaway as well. If you're in the East End, I definitely recommend it. You can check out their menu online.
Thanks for reading,

Follow
Find me here: Bloglovin | Twitter | Instagram | Music YouTube | Vlog YouTube