This blog post is sponsored by Mistatera CBD. All views are my own.
Over the past month, I've been trying out Mistatera's 500mg CBD Oil, with a goal of improving my sleep and helping combat the effects of anxiety.
I've always had trouble sleeping, especially when I'm stressed. I suffer from bad nightmares, the occasional sleep paralysis, and it takes me quite a while to 'switch off' my anxious mind before falling asleep.
I typically put my Macbook and phone away and settle down a while before sleeping, I've tried Horlicks and other 'sleepy' hot drinks, lavender oil and sleep sprays. These, of course, have helped to an extent, but I was ready to try something new in my self-care journey: CBD.
I've seen many positive reviews online about CBD, and have several friends that use it. When Mistatera contacted me about trying out their 500mg CBD oil, I jumped at the opportunity.
Keep reading to find out more about the health benefits of CBD, and my experience using CBD oil to improve my sleep.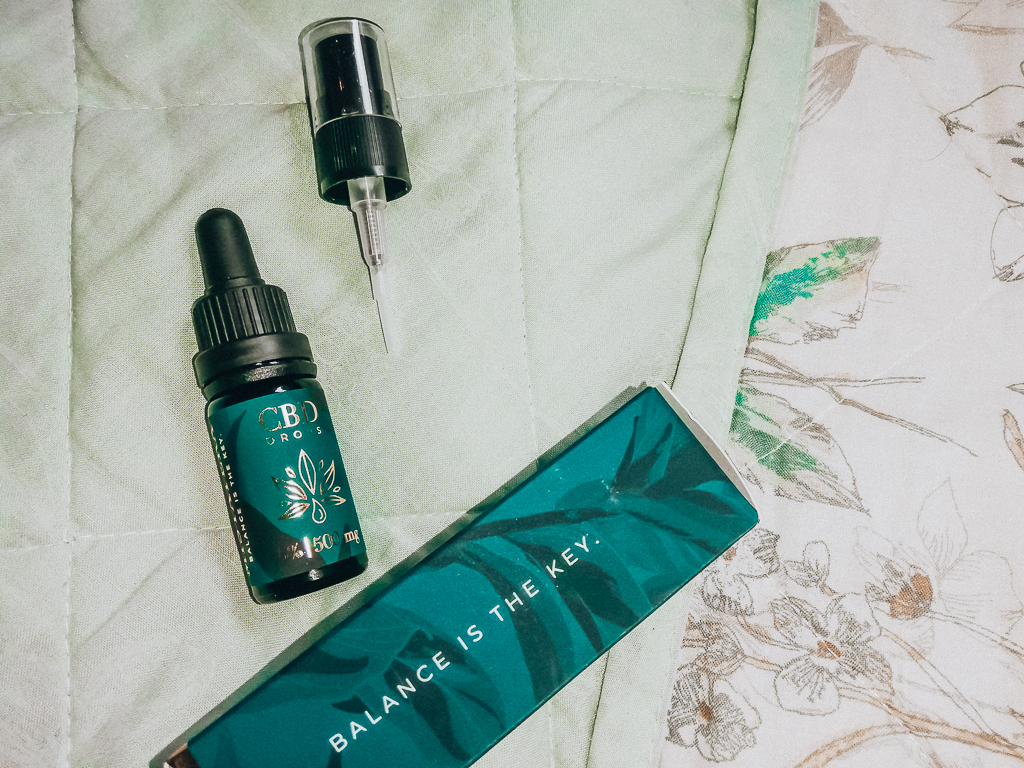 The Health Benefits of CBD
CBD works by interacting with the receptors in your body that relate to pain, motor activity, and stress.
CBD relaxes the body by working with its endocannabinoid system (ECS).
When CBD works with your ECS, it can promote new cell generation, as well as reduce autoimmune-induced cell degeneration. I'm particularly intrigued by this because I have an autoimmune disease!
It has anti-inflammatory properties, which is great for someone suffering from conditions like arthritis.
CBD Myths Debunked
CBD does not make you 'high'. The THC in the Cannabis plant is the part has a psychoactive element.
CBD doesn't have any sedating effects, and won't make you drowsy, unlike THC.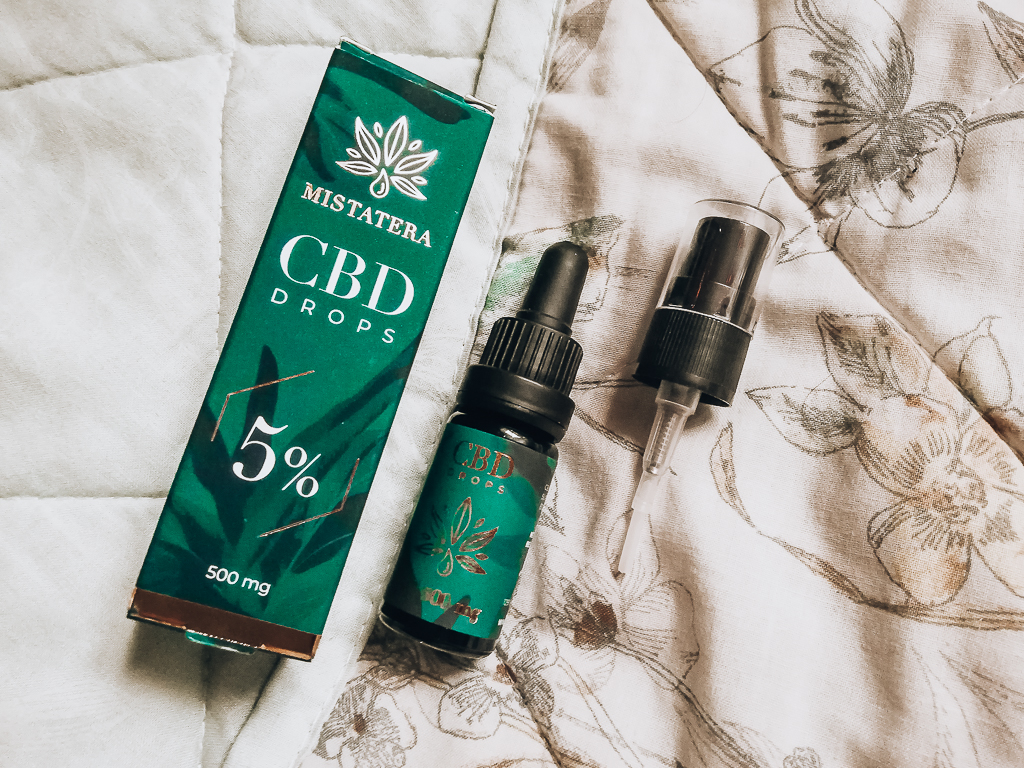 Mistatera's CBD Oil
Mistatera's sent me over a bottle of their 500mg 5% CBD oil to try out, which is the highest dose available in the UK. It contains full spectrum cannabinoids extract, and is completely plant-based and therefore suitable for vegans, as well as gluten-free.
They recommend 2-3 drops a day, held under your tongue for a minute before swallowing to support general health, or 5 drops up to 3 times a day as a treatment.
Mistatera's CBD Oil is Laboratory Certified, and they offer a 30-day money-back guarantee. Their 500mg 5% bottle is currently on sale for £27, down from £39.27. If that's mot enough, you can even order a free sample to try it out before purchasing!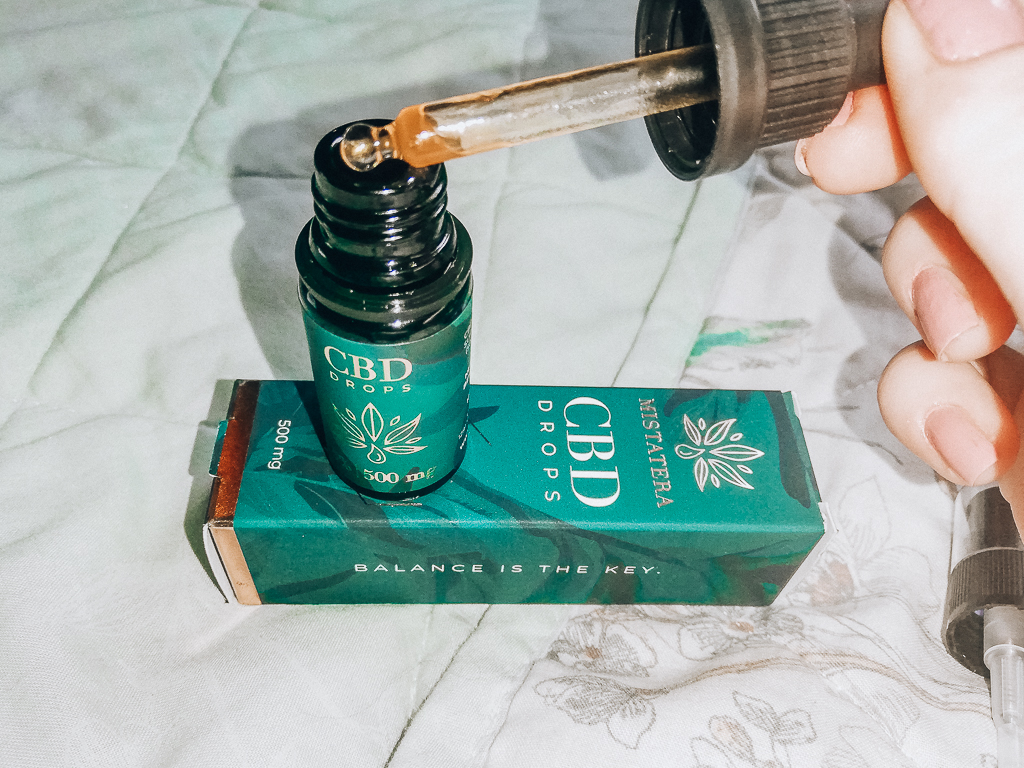 My Experience with CBD over the past month
I started out with 1-2 drops before bed, because I wasn't sure how my body would react, or if it would take time for me to adjust. I slowly increased it to 3-4 drops, and immediately my sleep improved. They suggest it takes 2 – 3 weeks to see proper improvement, but for me, it was much quicker! It has helped me relax my racing, over-thinking mind before bed in a way that nothing else has!
I won't lie, there is a bit of a 'herbal' taste, it smells a bit like rope and a bit earthy I suppose. The taste isn't unpleasant at all, just a little strange at first.
I've not tried any other CBD oils, so I can't compare the taste or effectiveness, but I had a very positive experience and would definitely recommend CBD to improve sleep or anxiety. I'm planning to continue using CBD, and hopefully, it has a positive impact on my chronic joint pain from lupus after the recommended 3 months of use.
And that concludes how I've been using Mistatera's CBD oil to improve my sleep! If you're thinking of trying CBD, especially for mental or physical health reasons, make sure to consult with your GP first if you're on medication to avoid any interactions.
Have you ever tried CBD oil? I'd love to know your experience with it!
All the best,