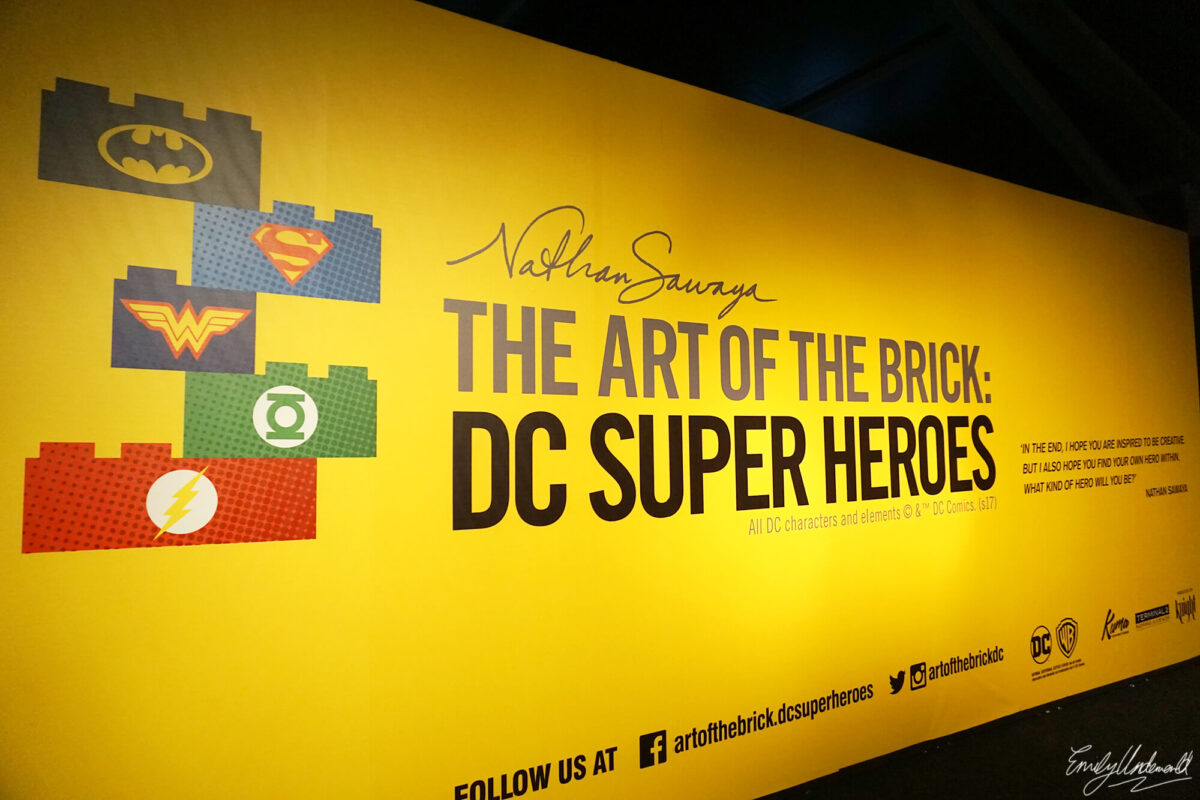 I was lucky enough to be invited to attend the launch of Nathan Sawaya's DC Super Heroes 'Art of the Brick' Lego Exhibition on the London Southbank last week.
It was absolutely AMAZING. I took a ton of photos, filmed a vlog, and got a little tipsy on the champagne while having a gander at the array of lego sculptures.
This is certainly not a small show: it's actually the world's largest lego exhibition inspired by DC characters, using nearly 2 million lego bricks!
As you'll see from my pictures below, you can find all of your favourite heroes and villains, including Batman, Superman, Wonder Woman, Harley Quinn, The Joker and more… they even had my favourite Batman bad-guy, The Riddler.
The exhibition is incredibly well-presented. Upon arrival, you watch a short video showing the process of making these sculptures with Nathan Sawaya talking about his art.
Then you proceed into various themed rooms of all the lego masterpieces. It's not only portraits here: there are comic book covers, cars, animal friends (yay for Super Dog) … and Aqua Man in a bathtub.
If you're into comic books, superheroes, DC, lego, or any of that kind of thing I'd 100% recommend checking it out. My little brothers (and my nerdy science friends) are so jealous.
I finally saw the Lego Batman movie last night, and it's so good! I died laughing – here I am writing from beyond the grave, in the underworld. (*wink*)
I've got so many pictures to share with you, and I'll leave the vlog here if you want to have a watch:
There are honestly SO many more sculptures to see, I haven't by any means shared photos of everything.
I don't want to ruin the surprises! I could certainly go back and spend hours in there.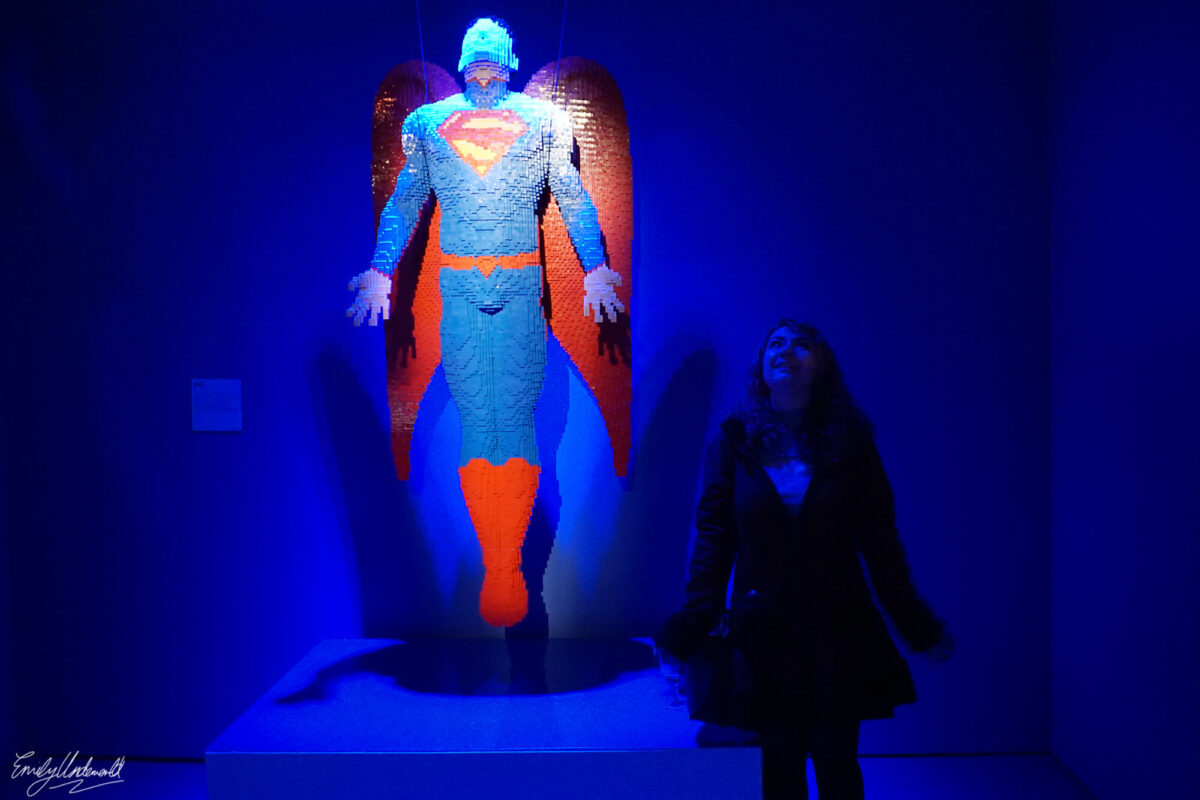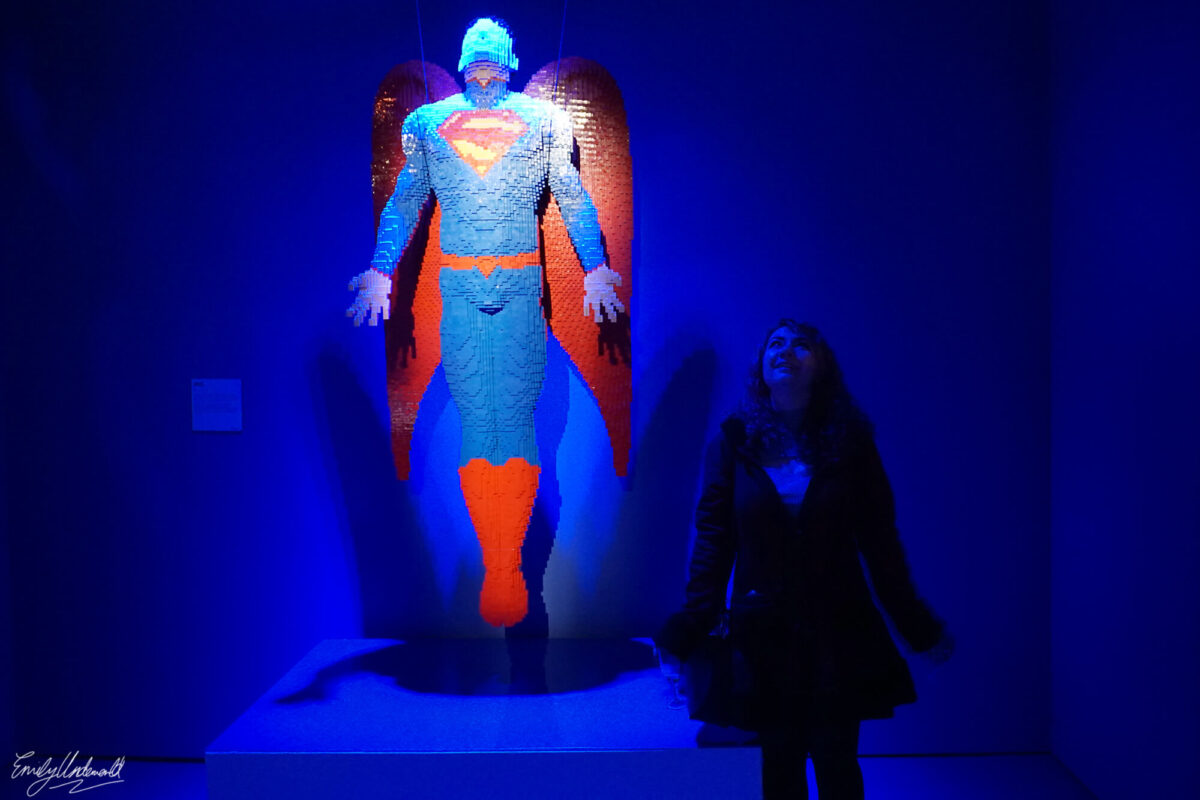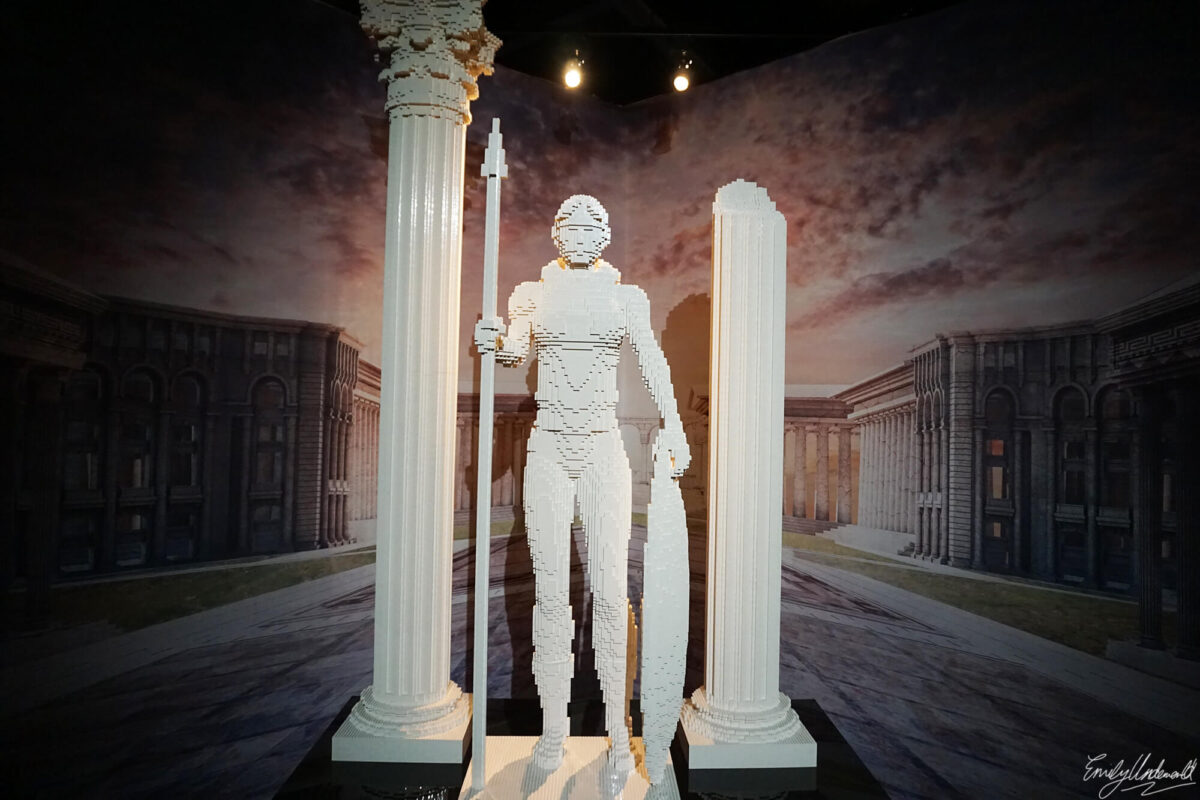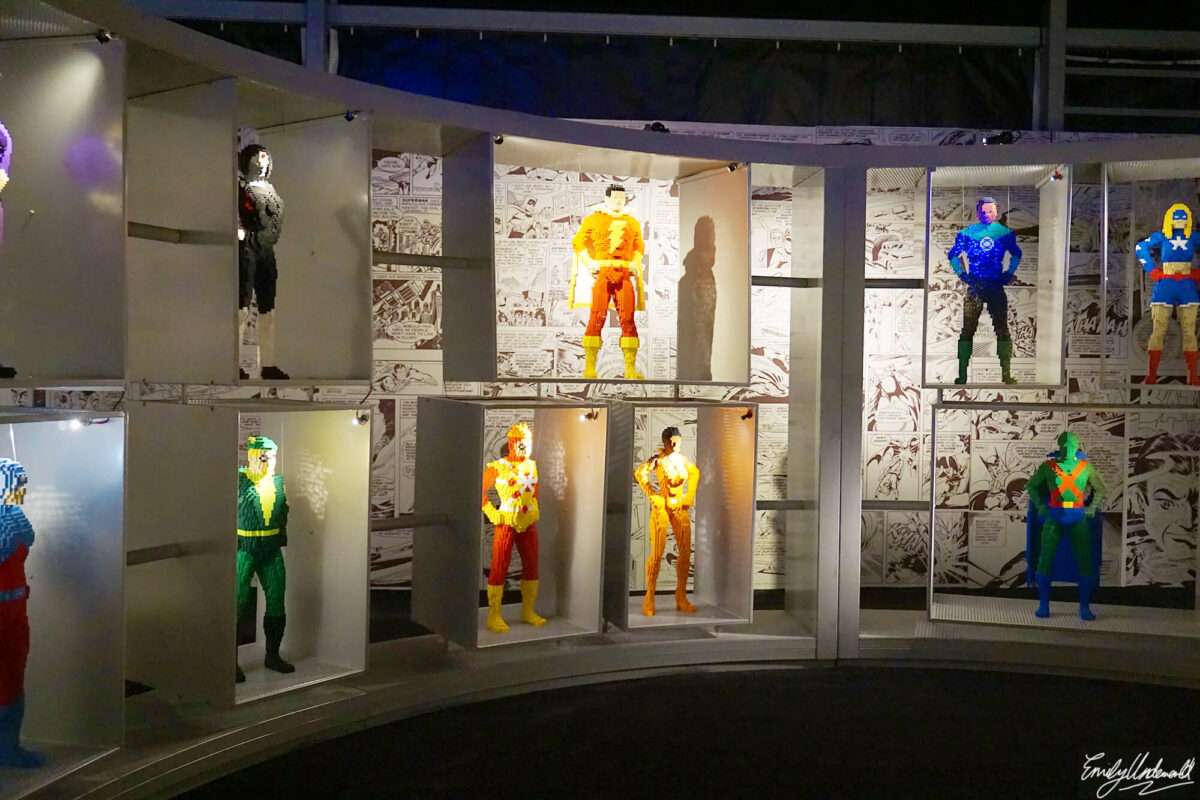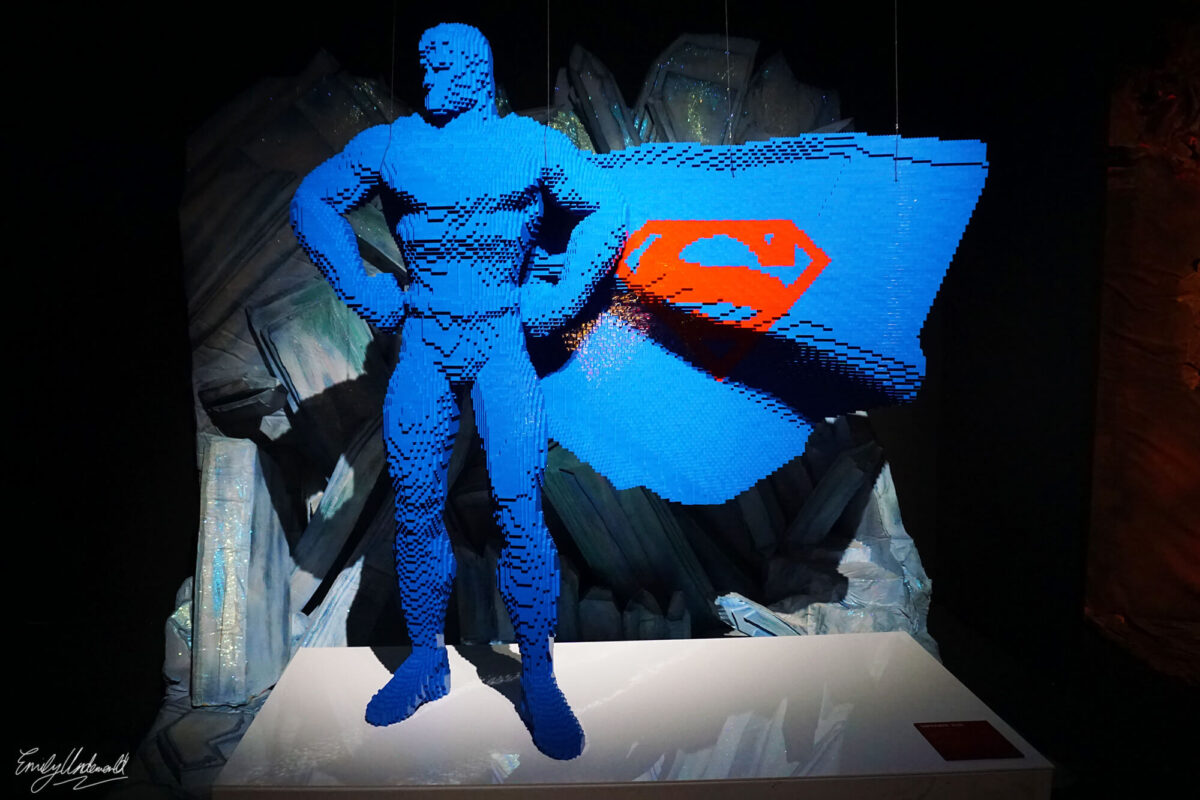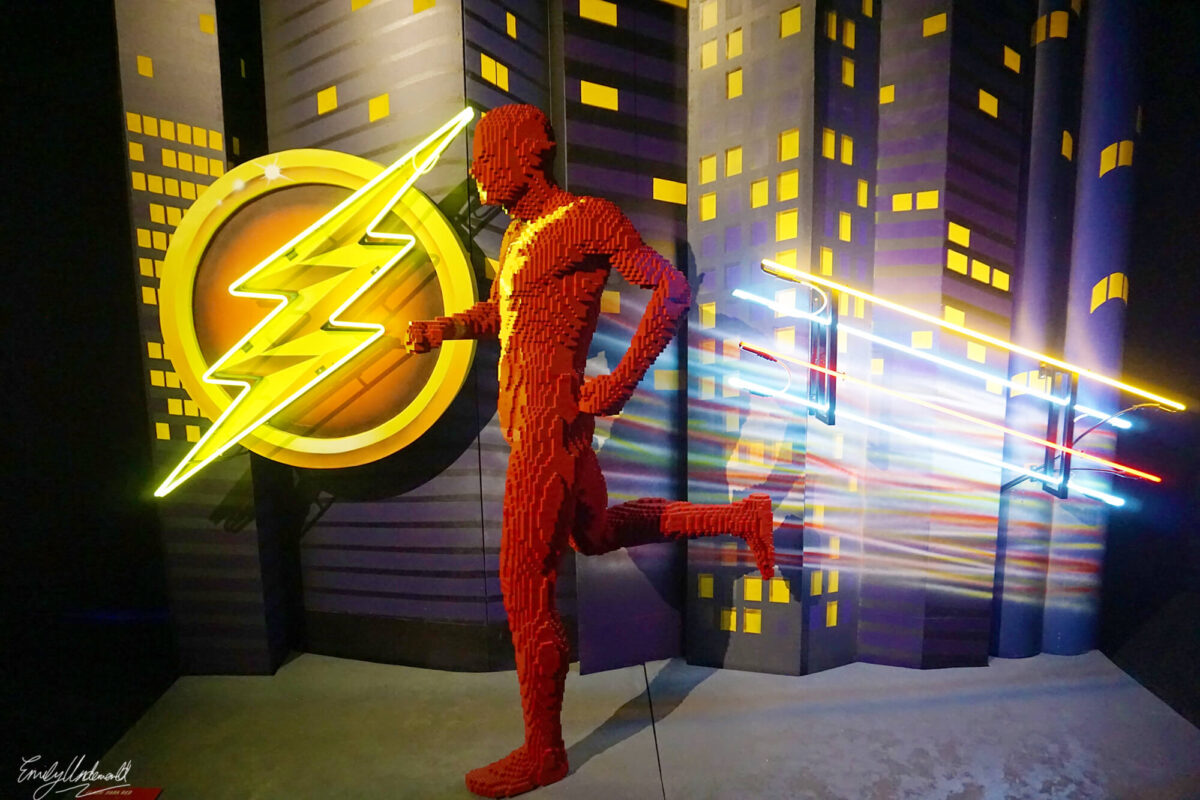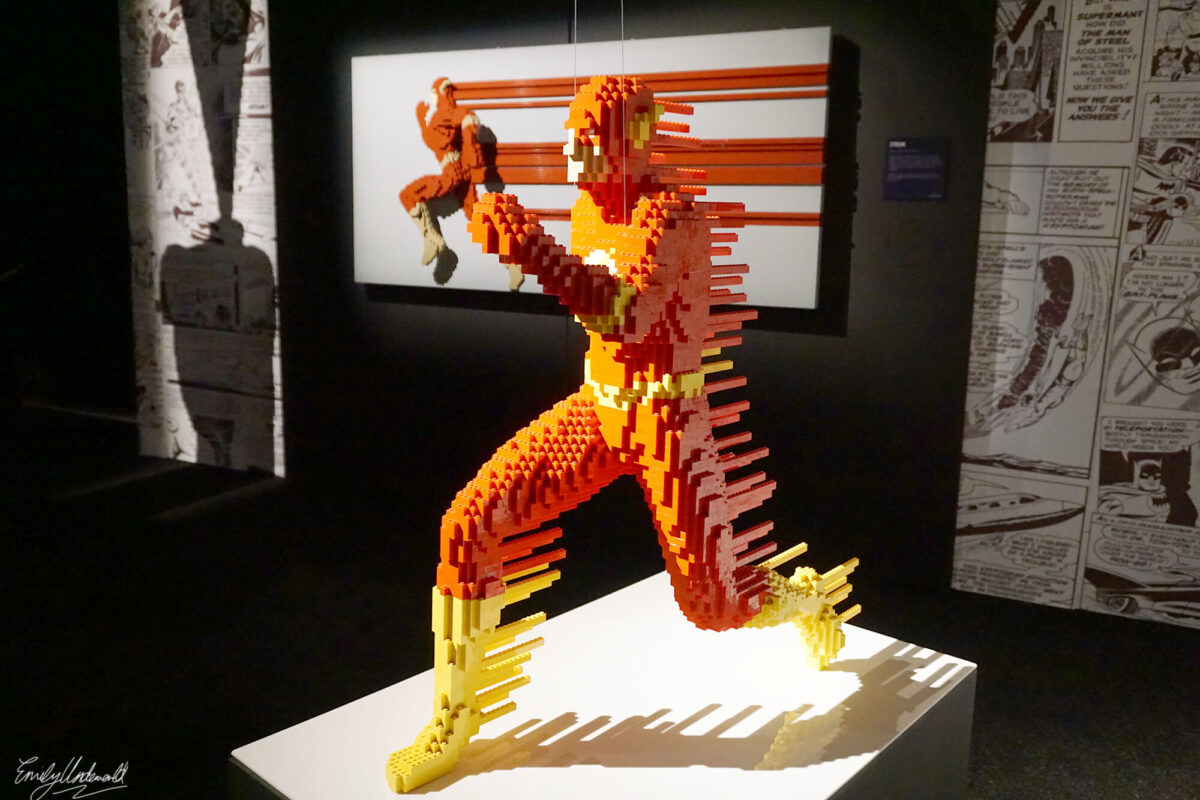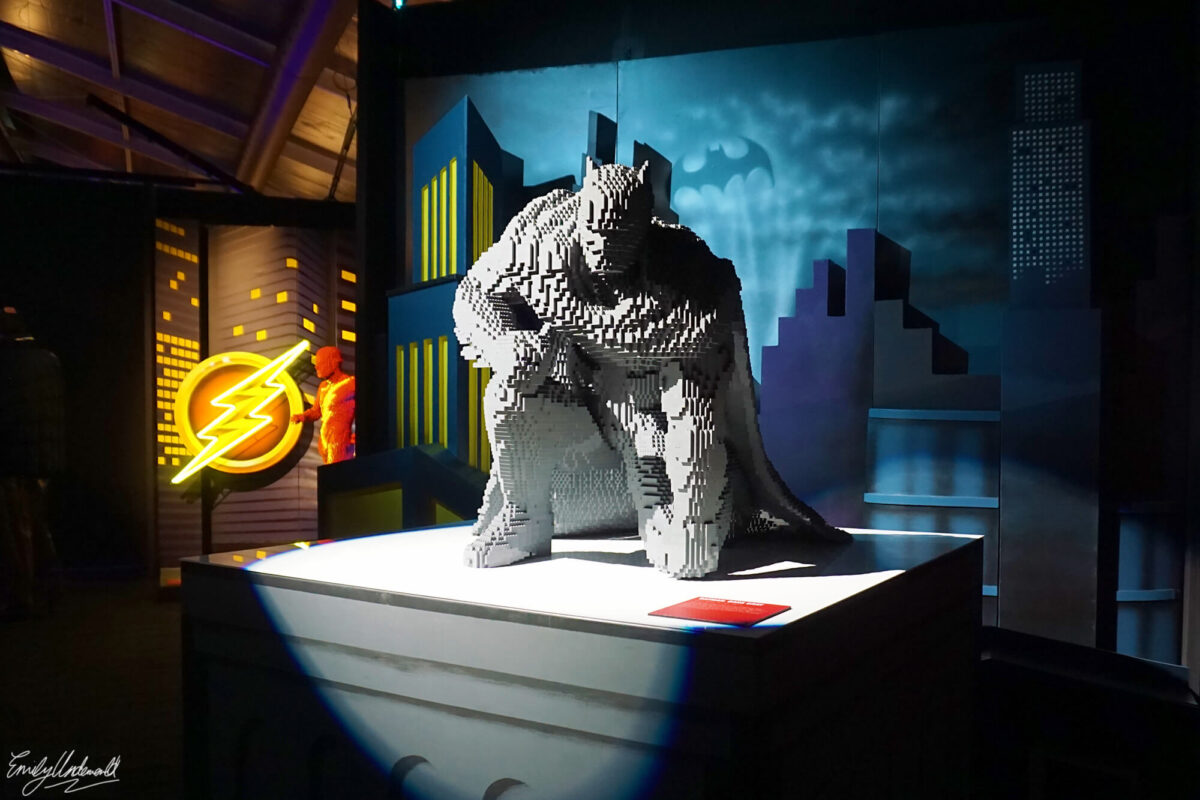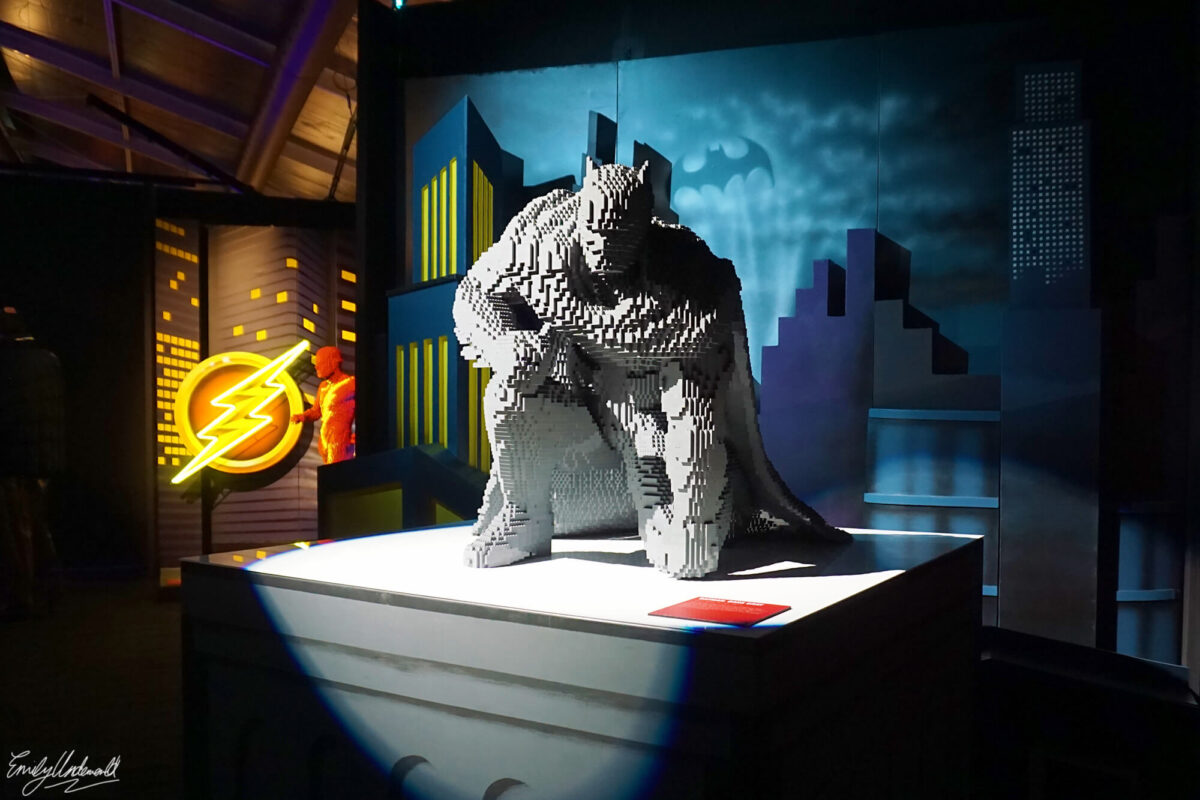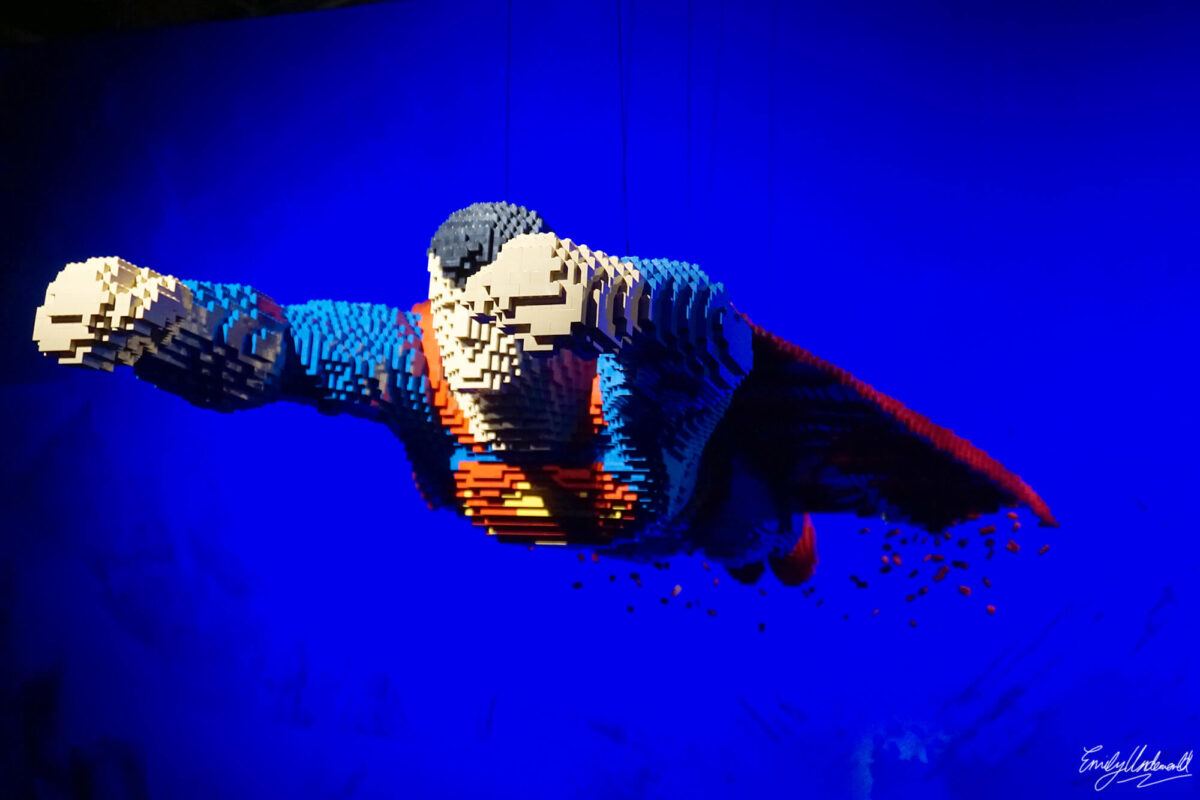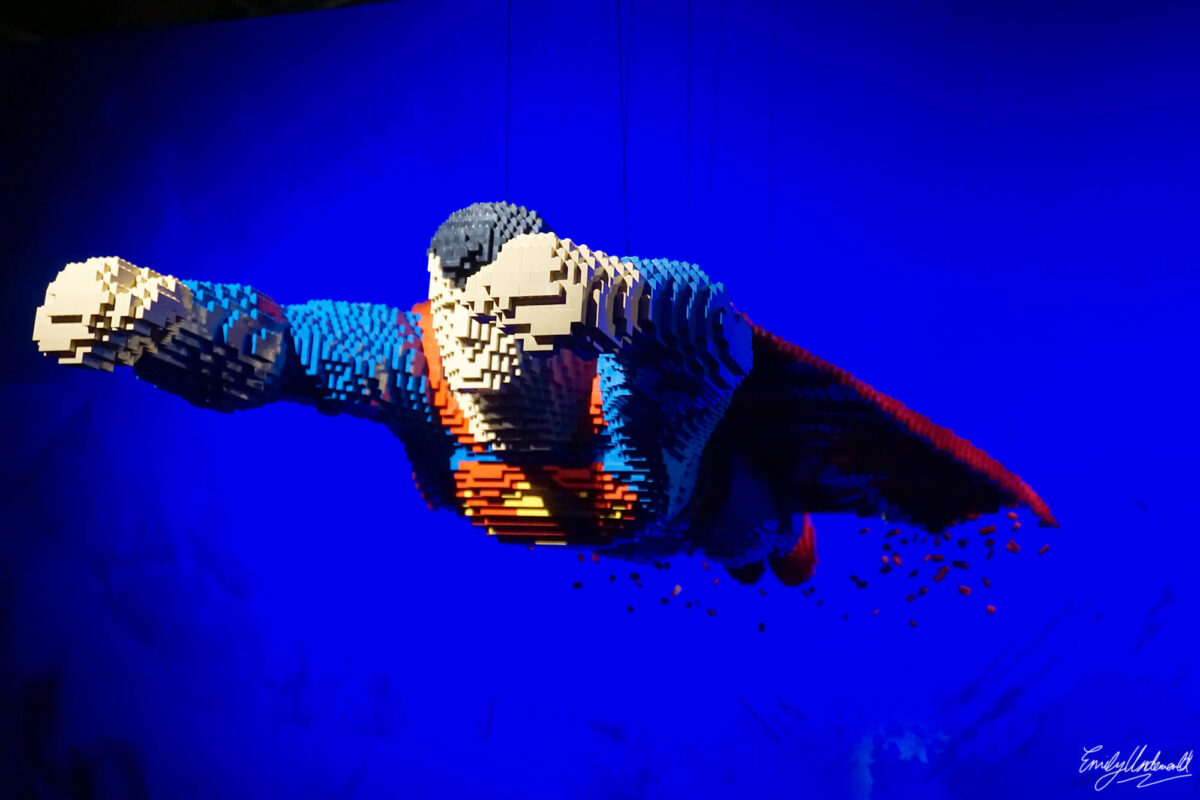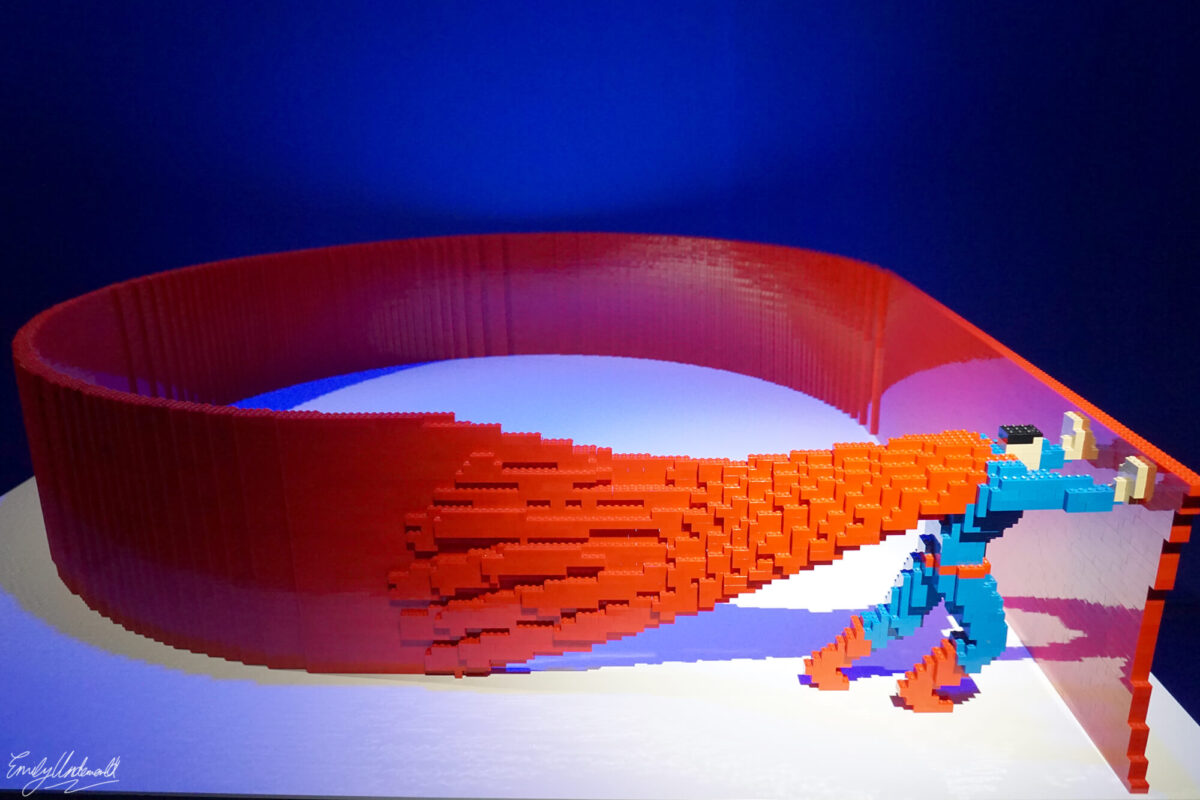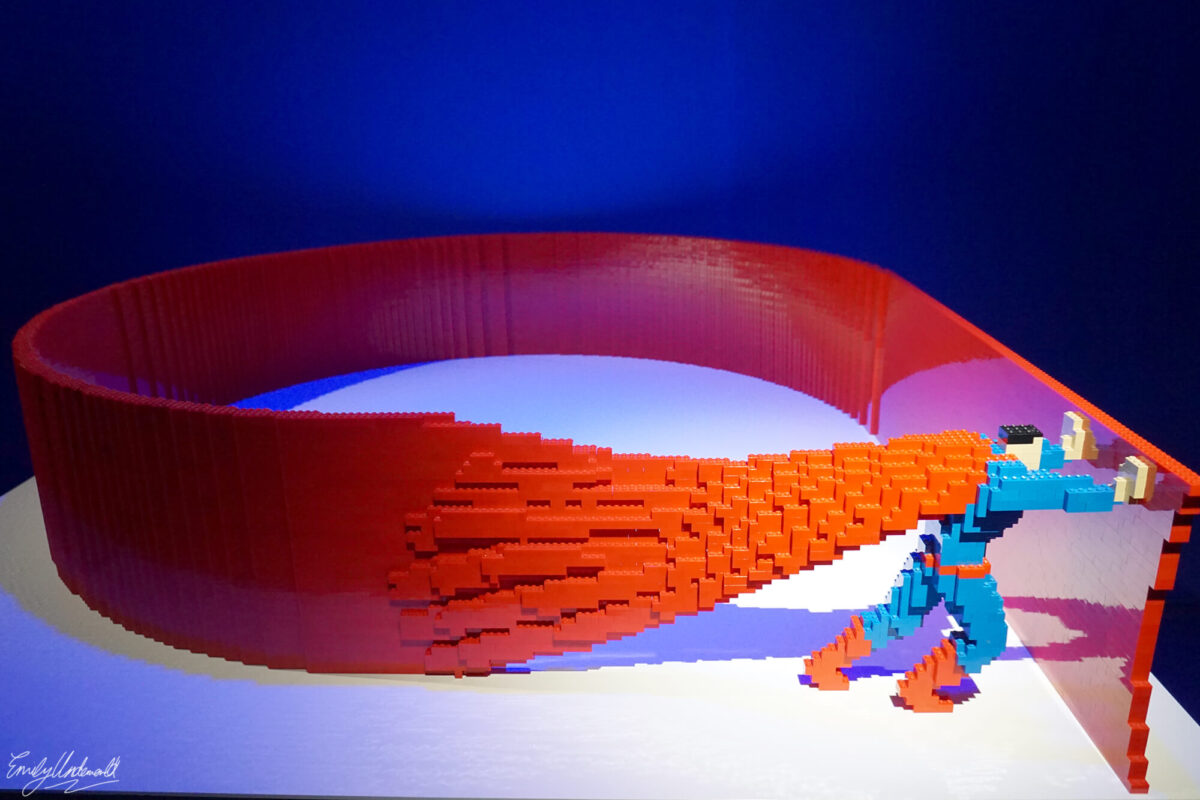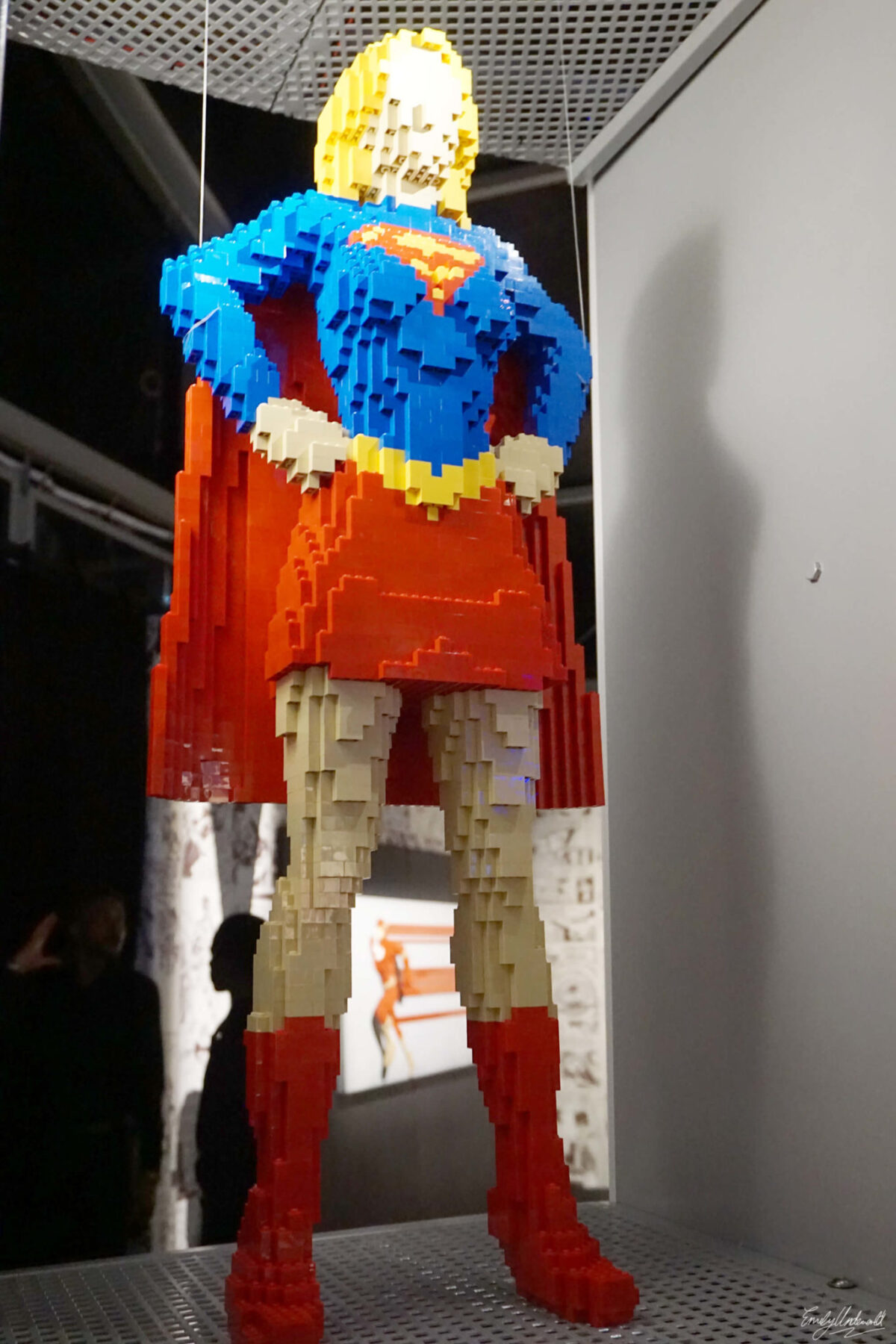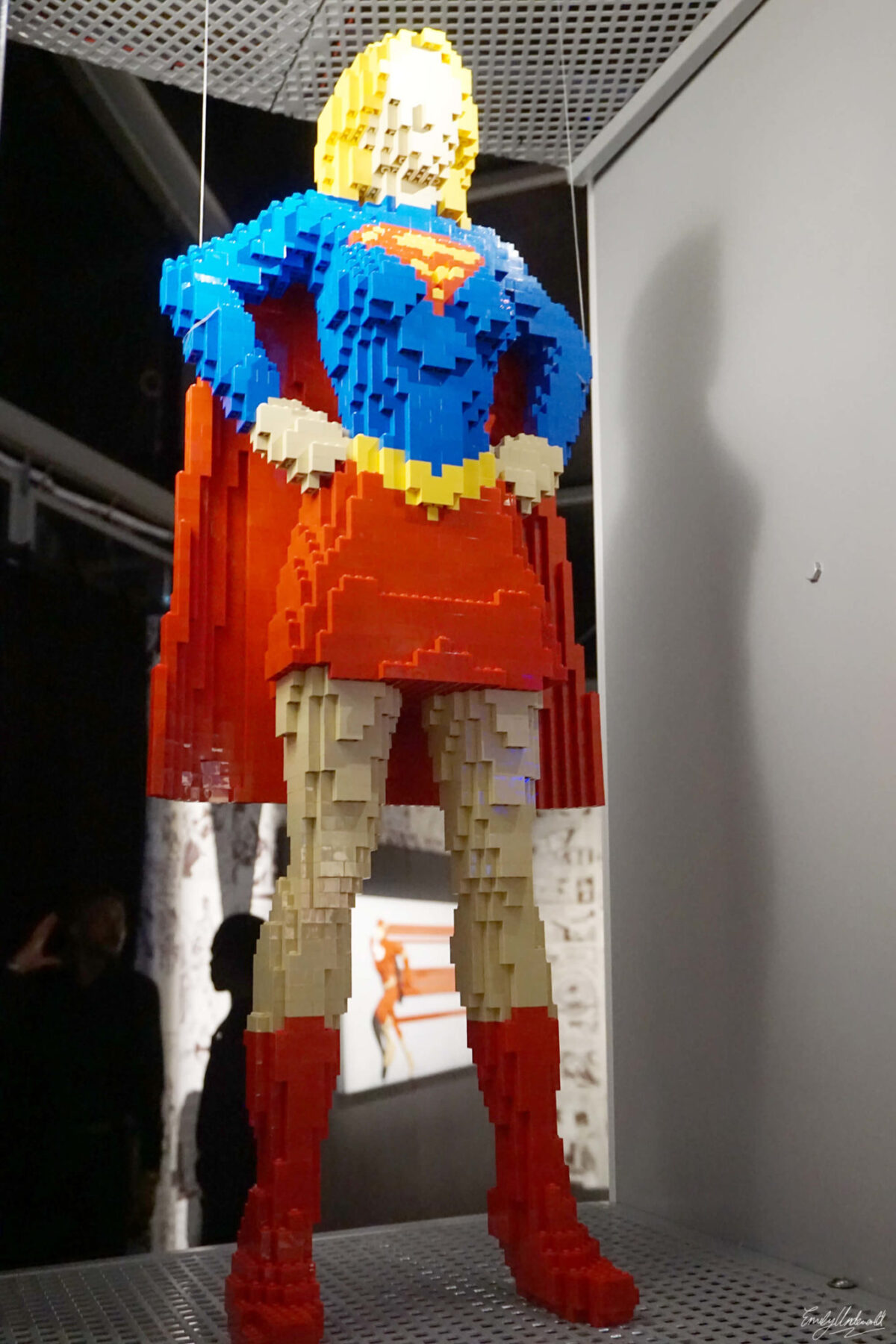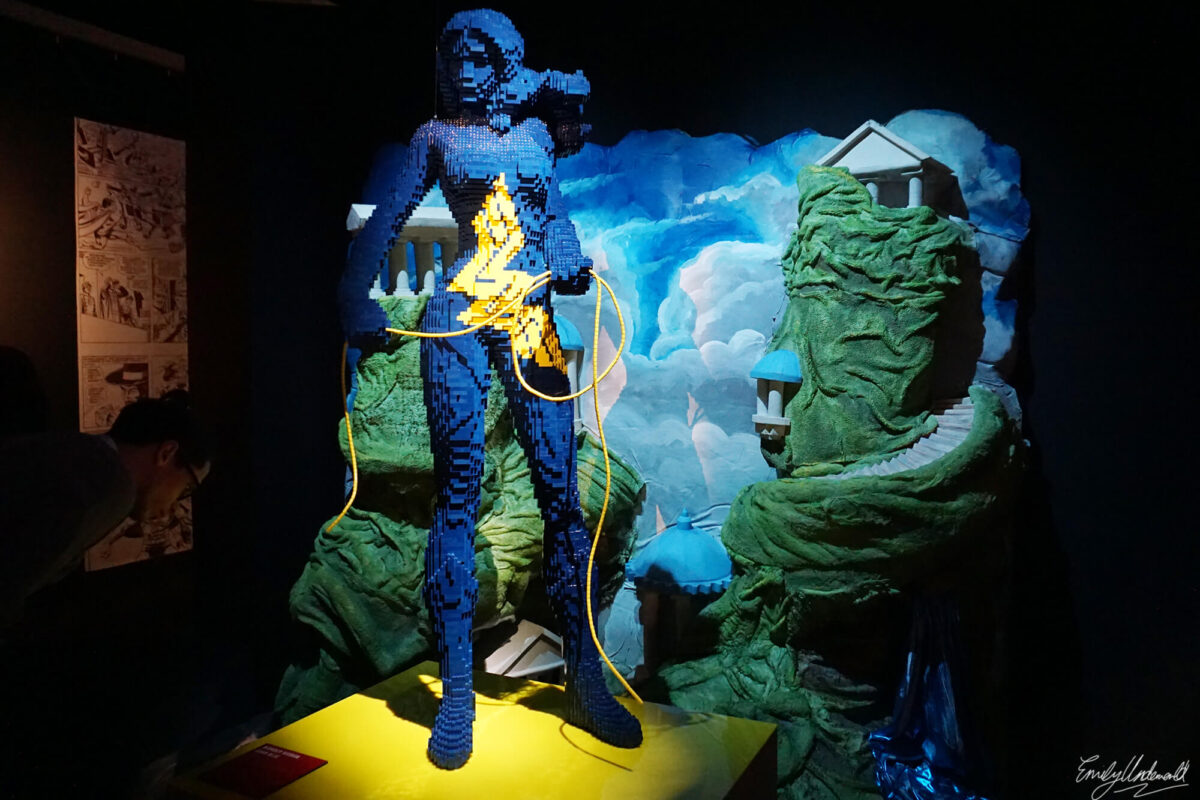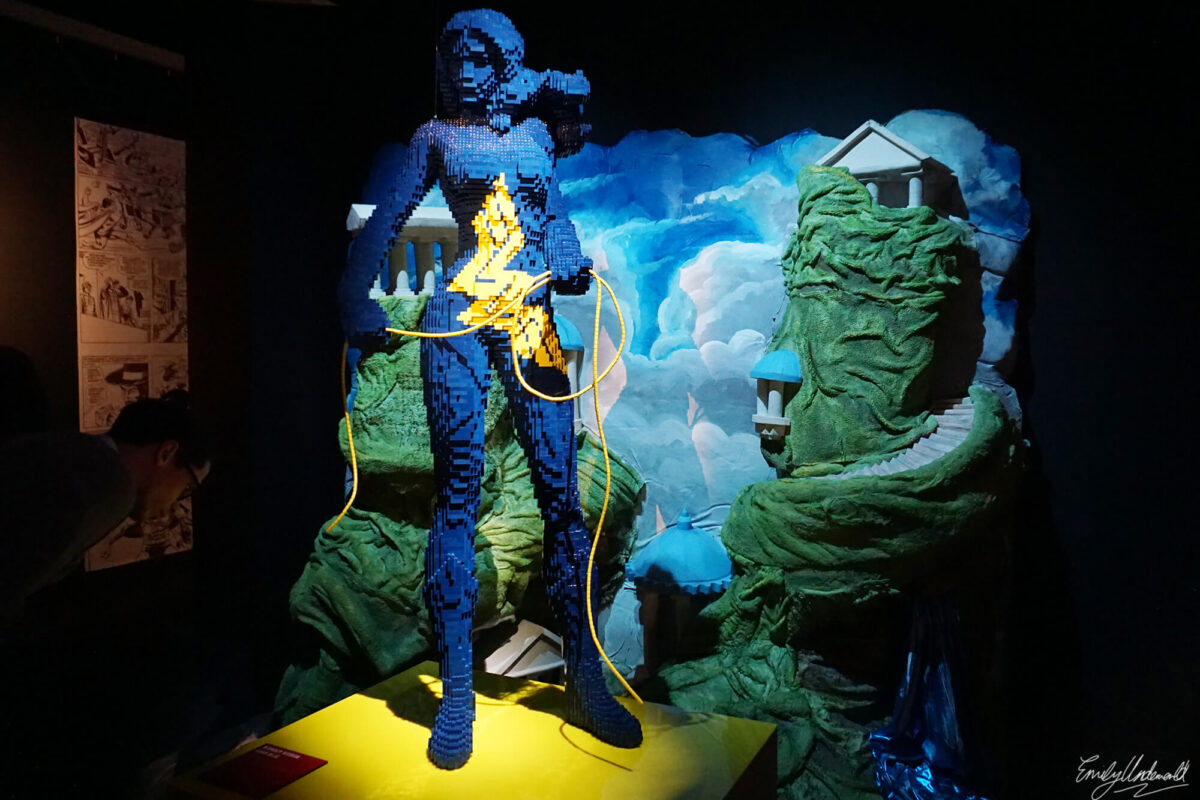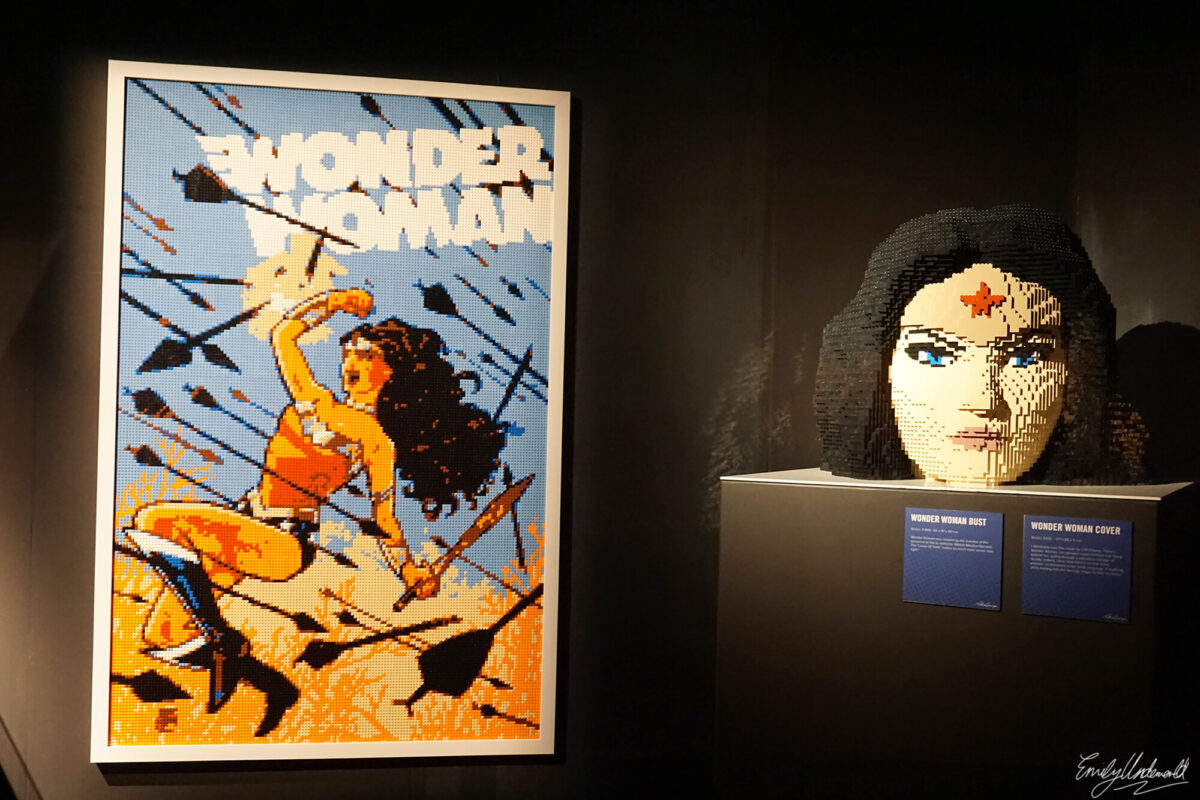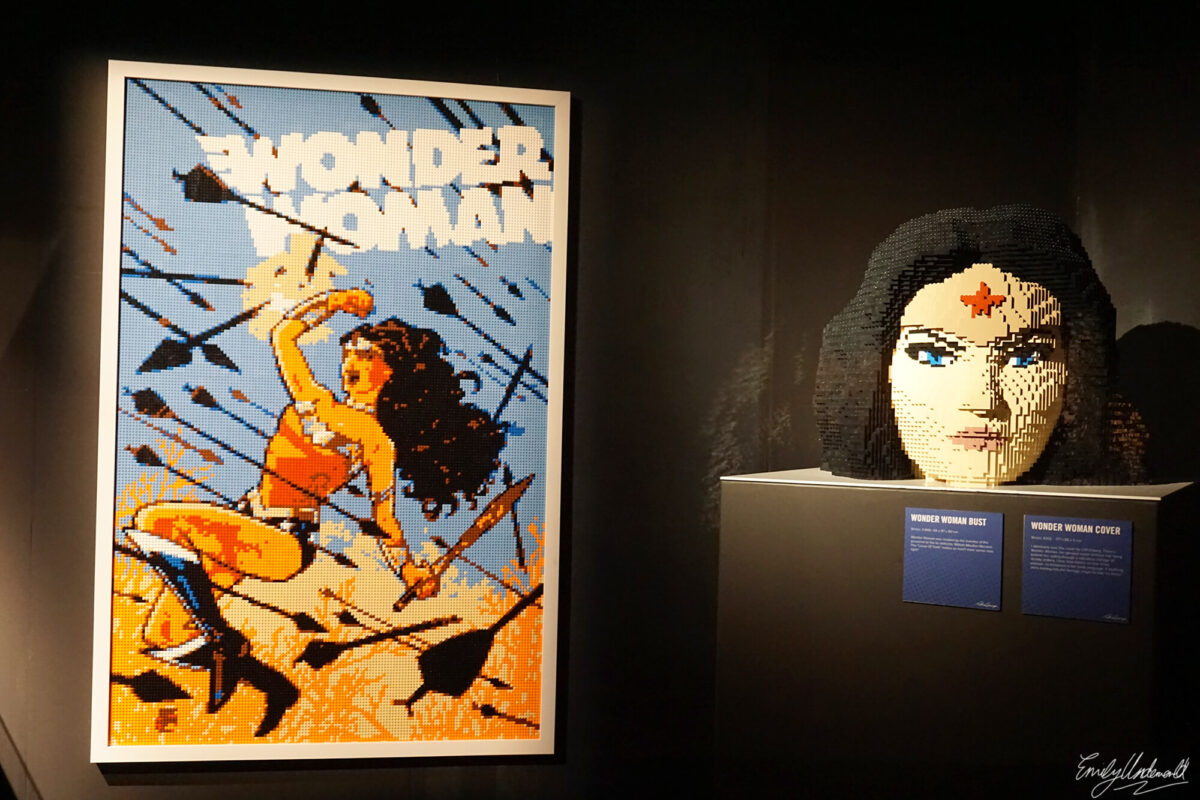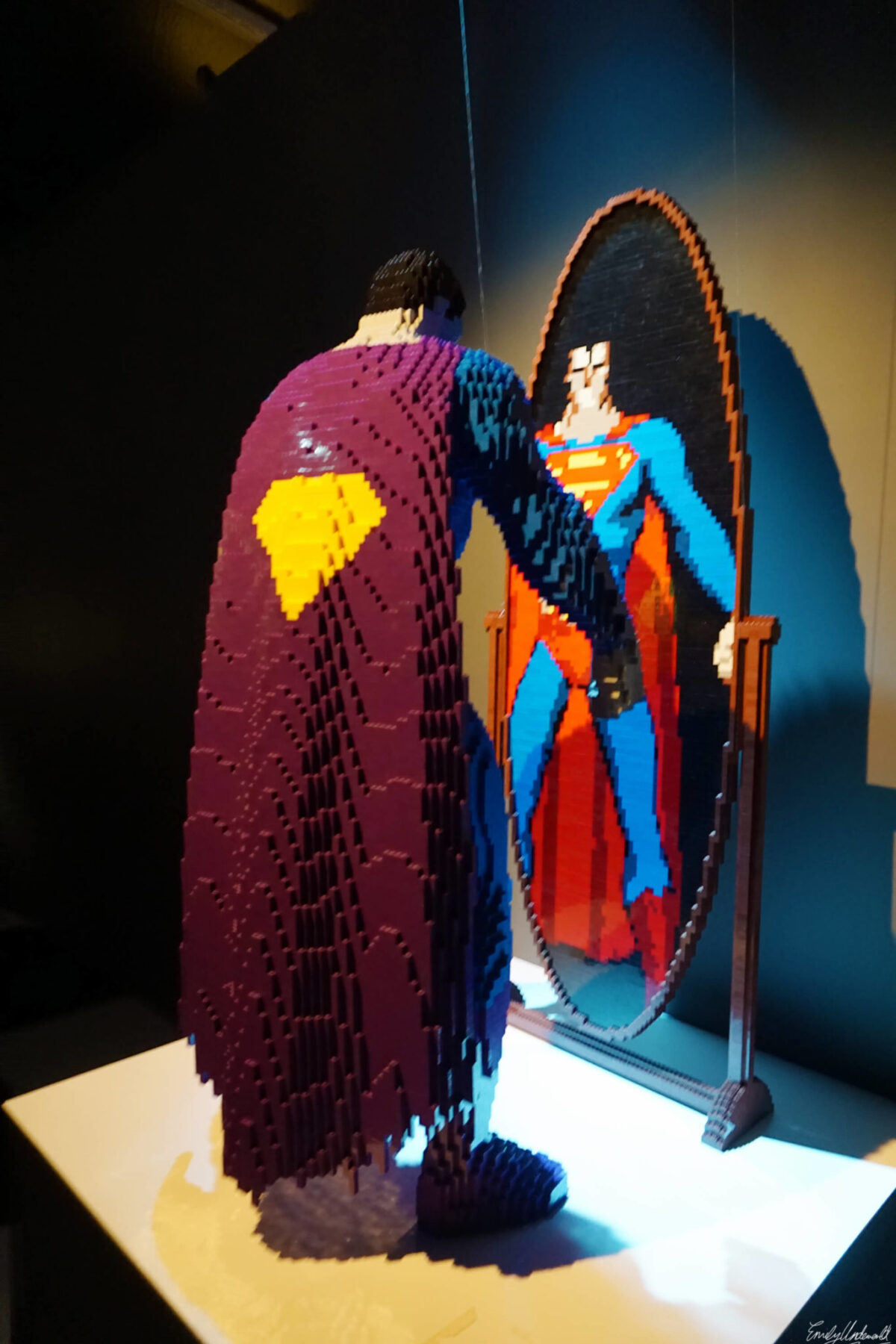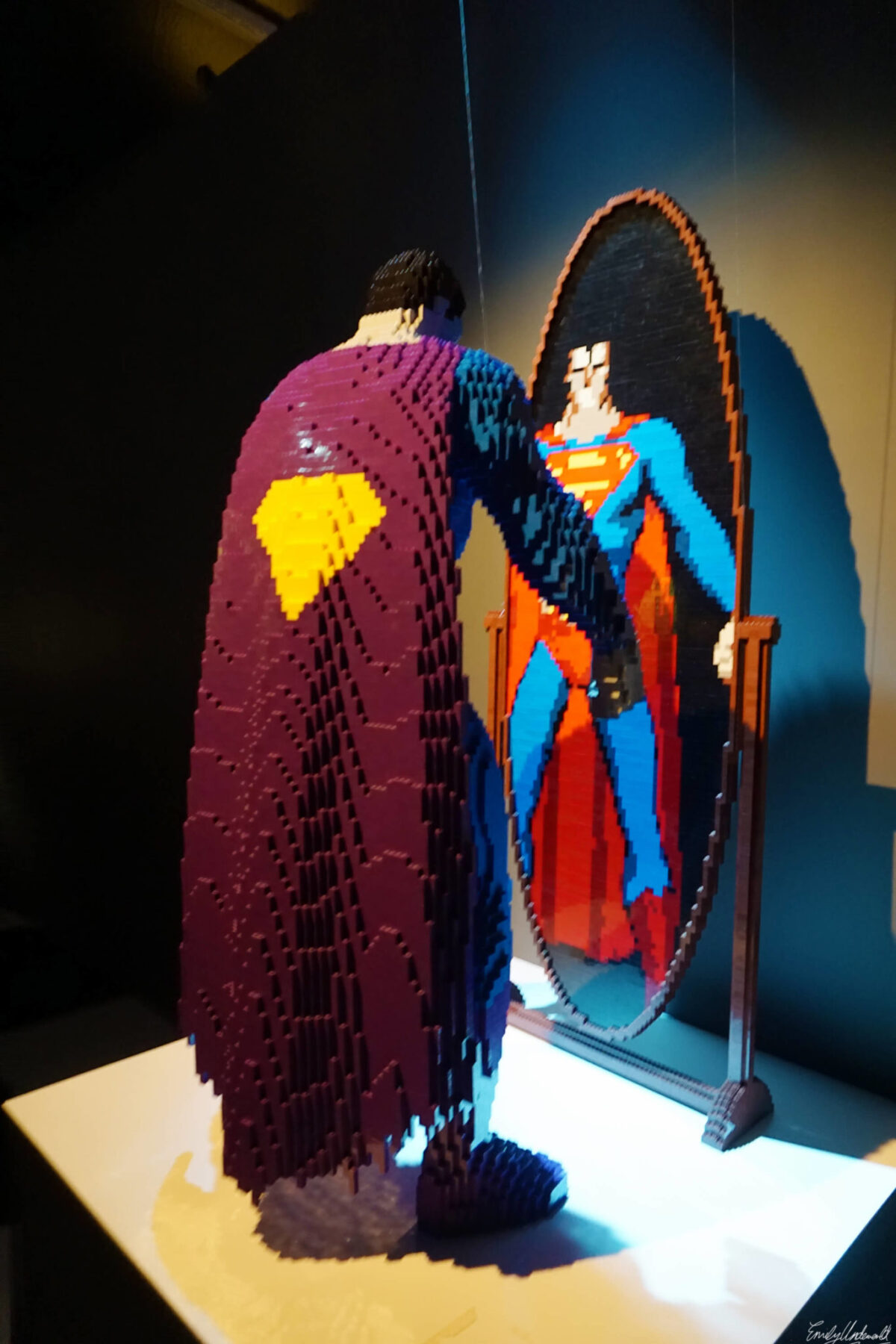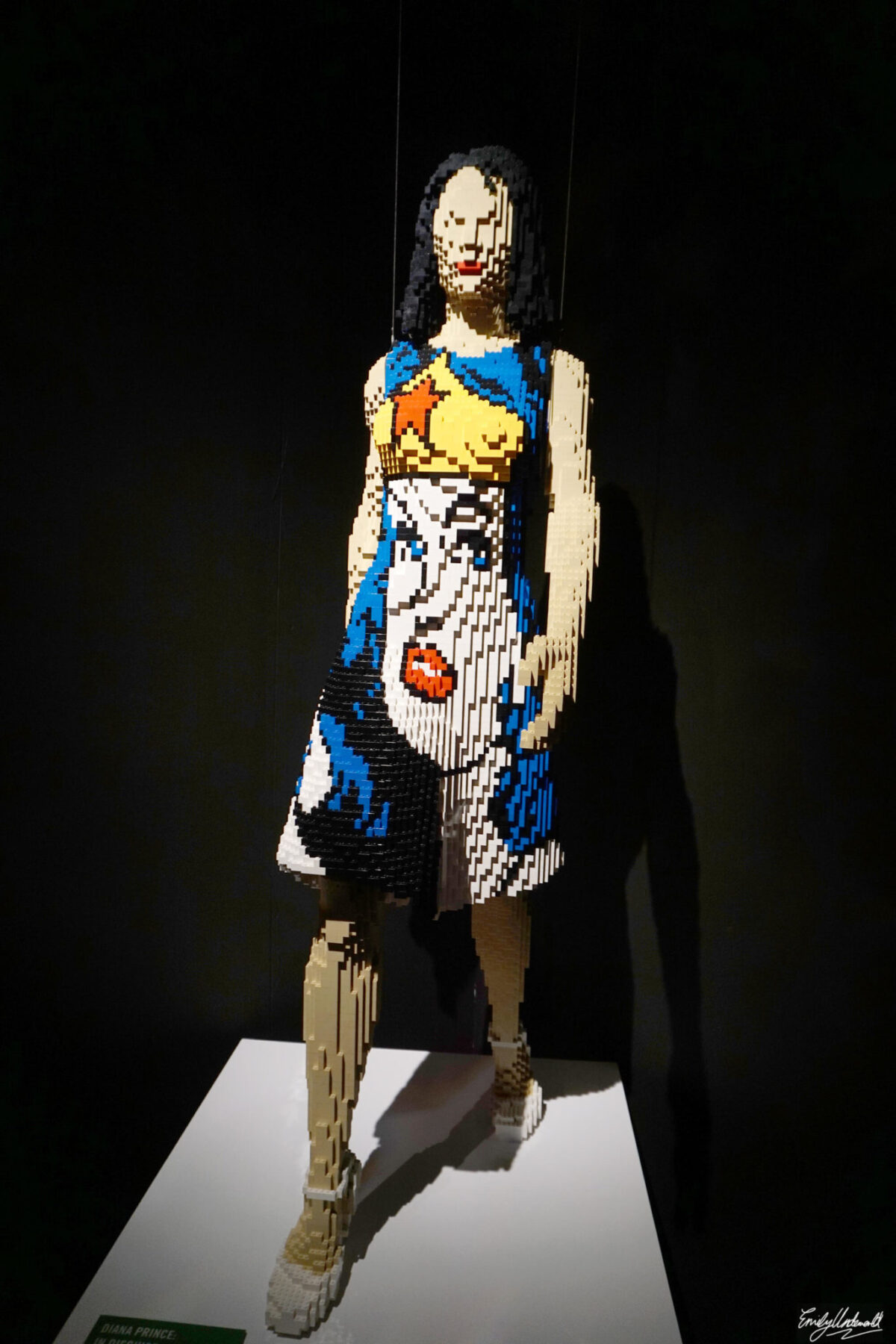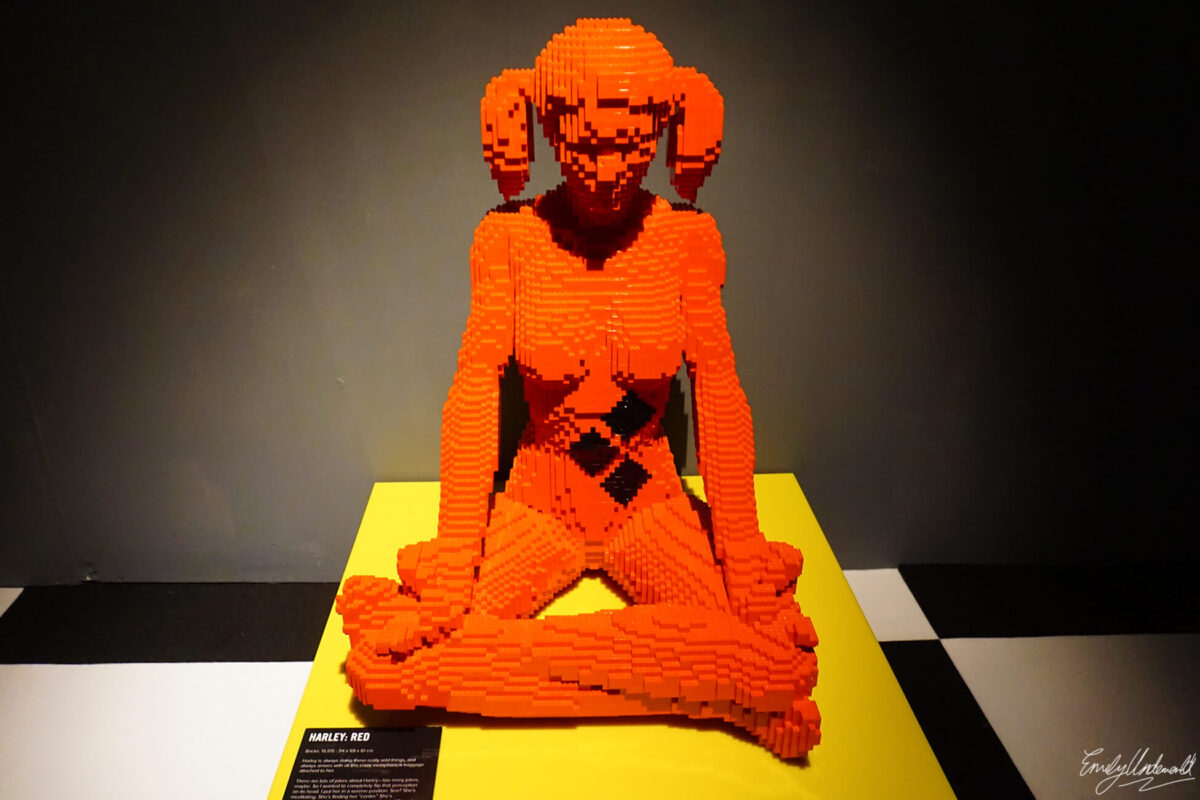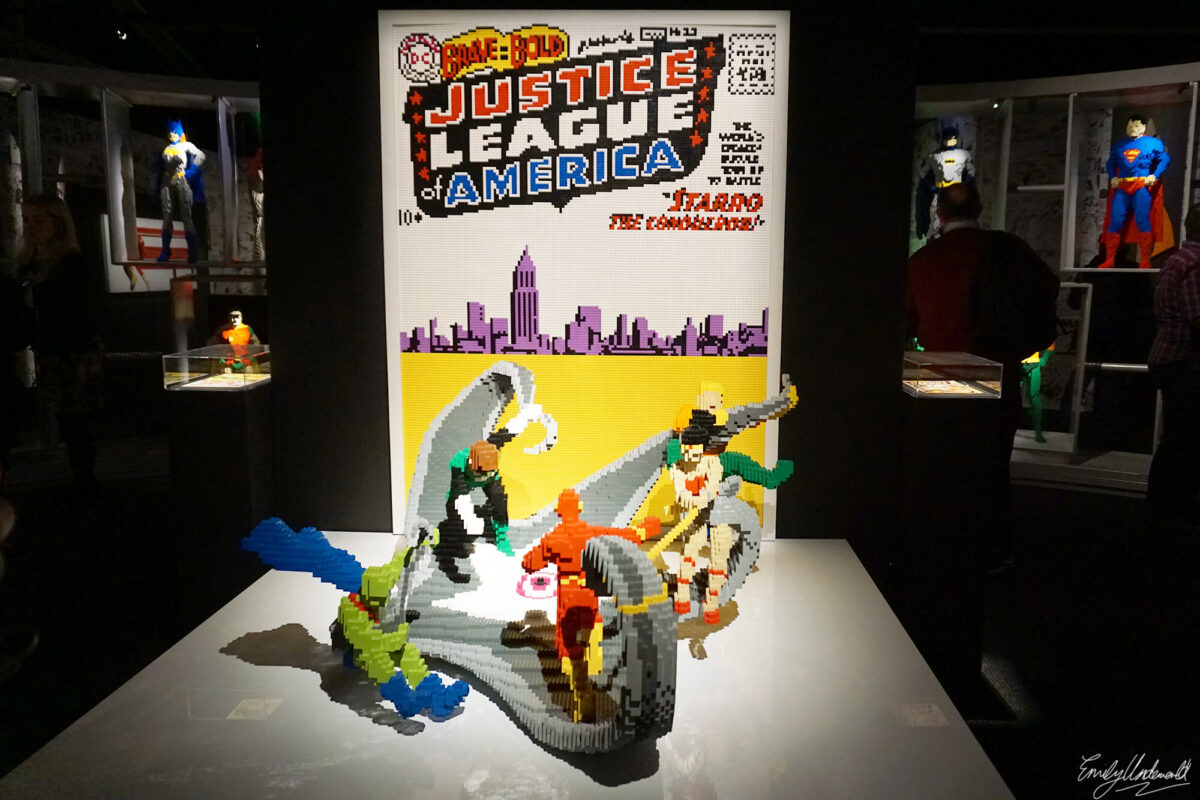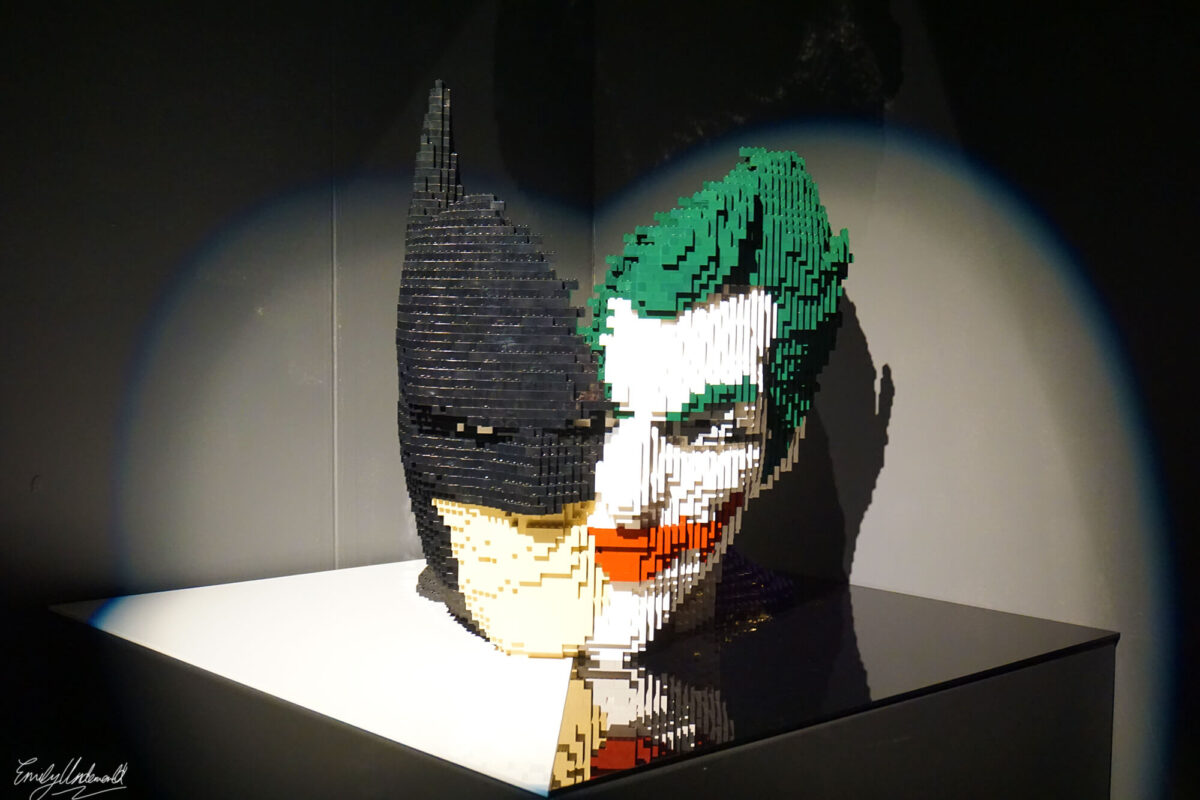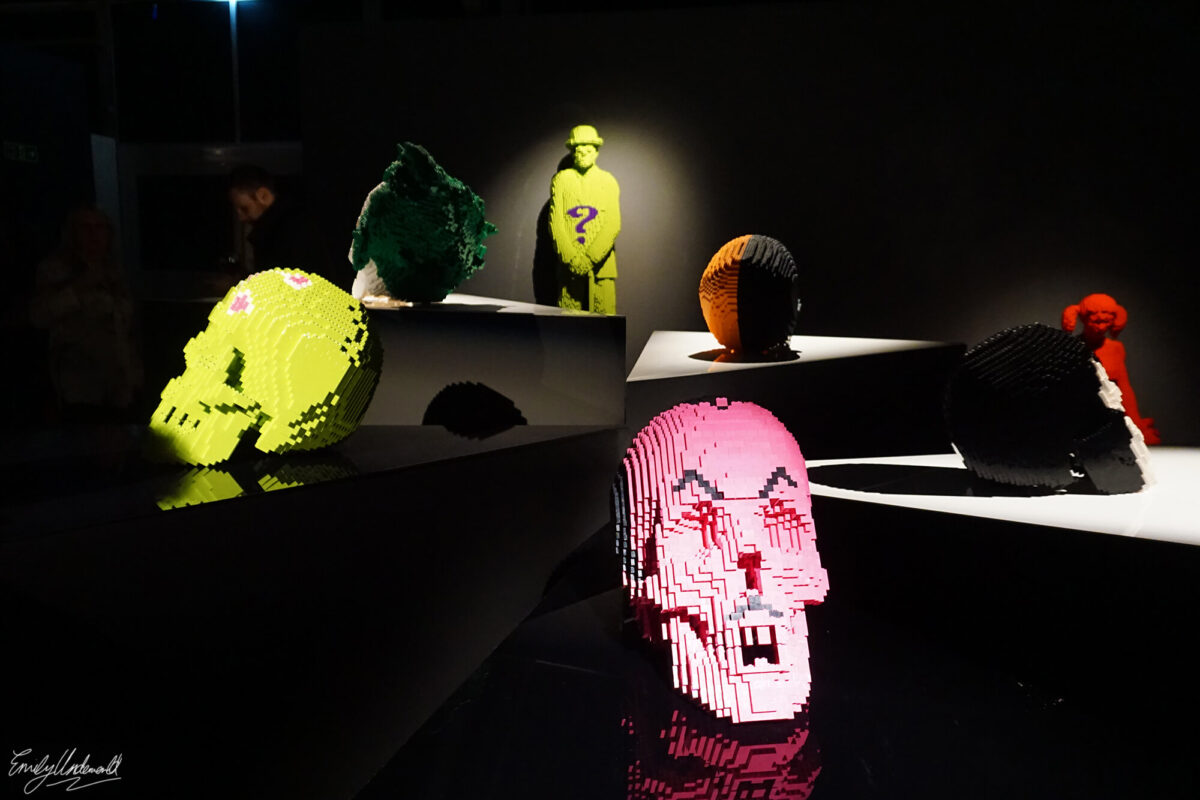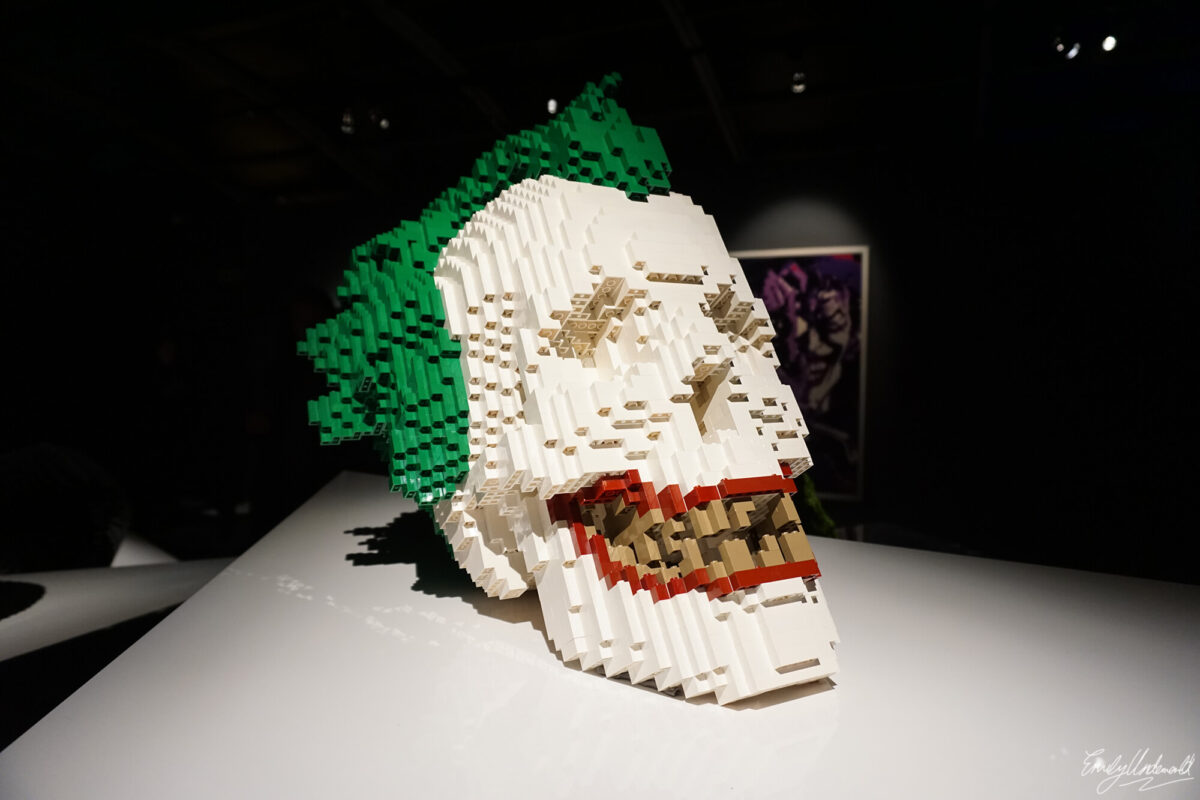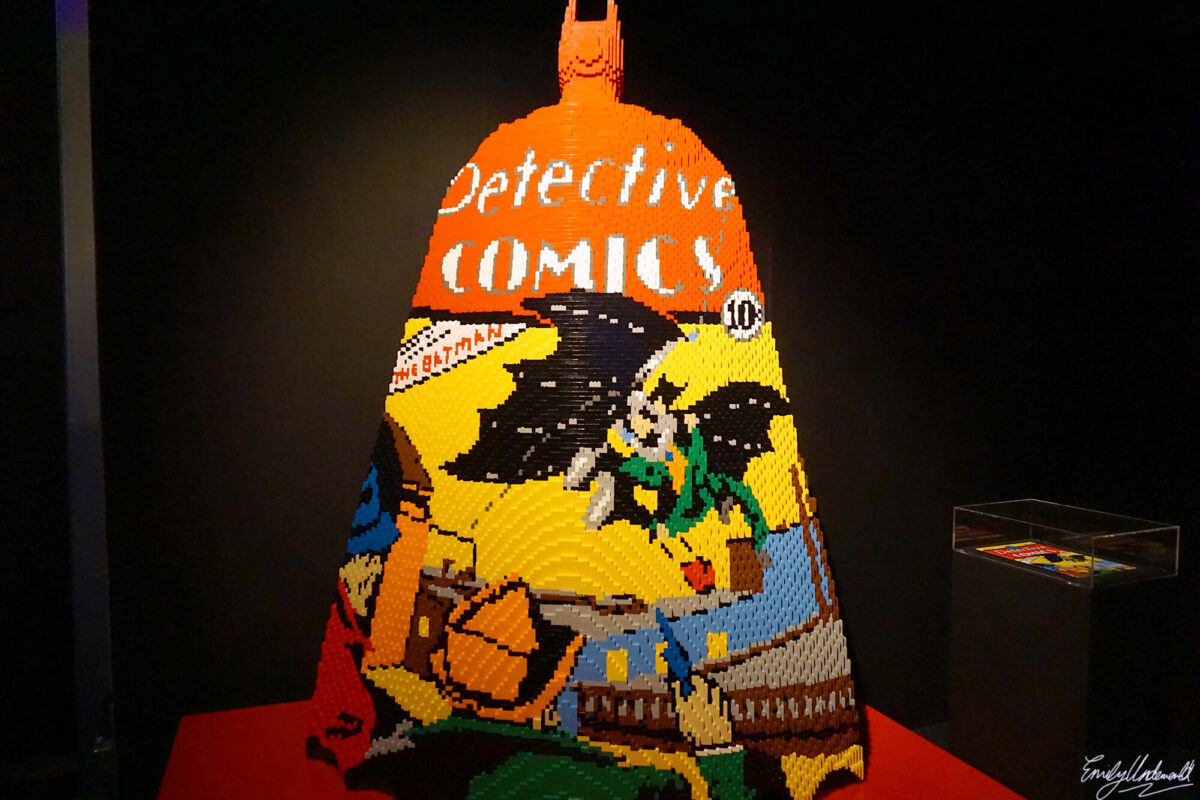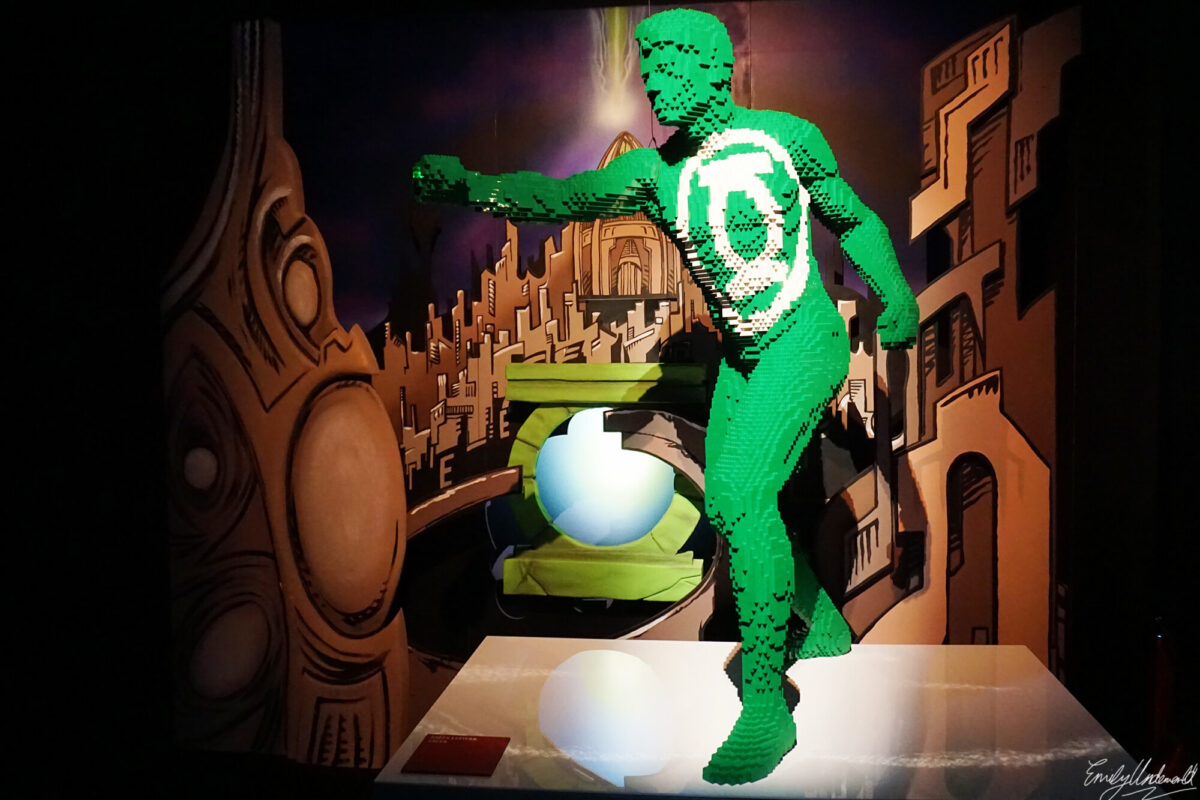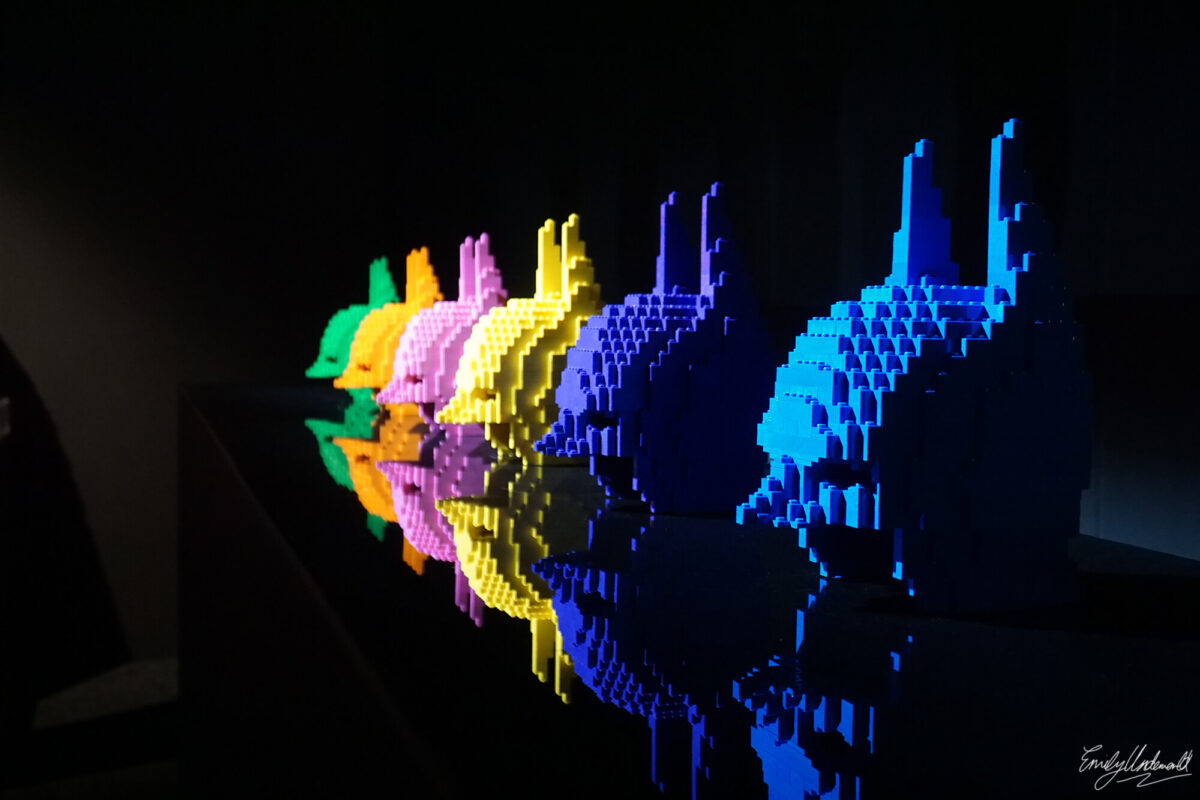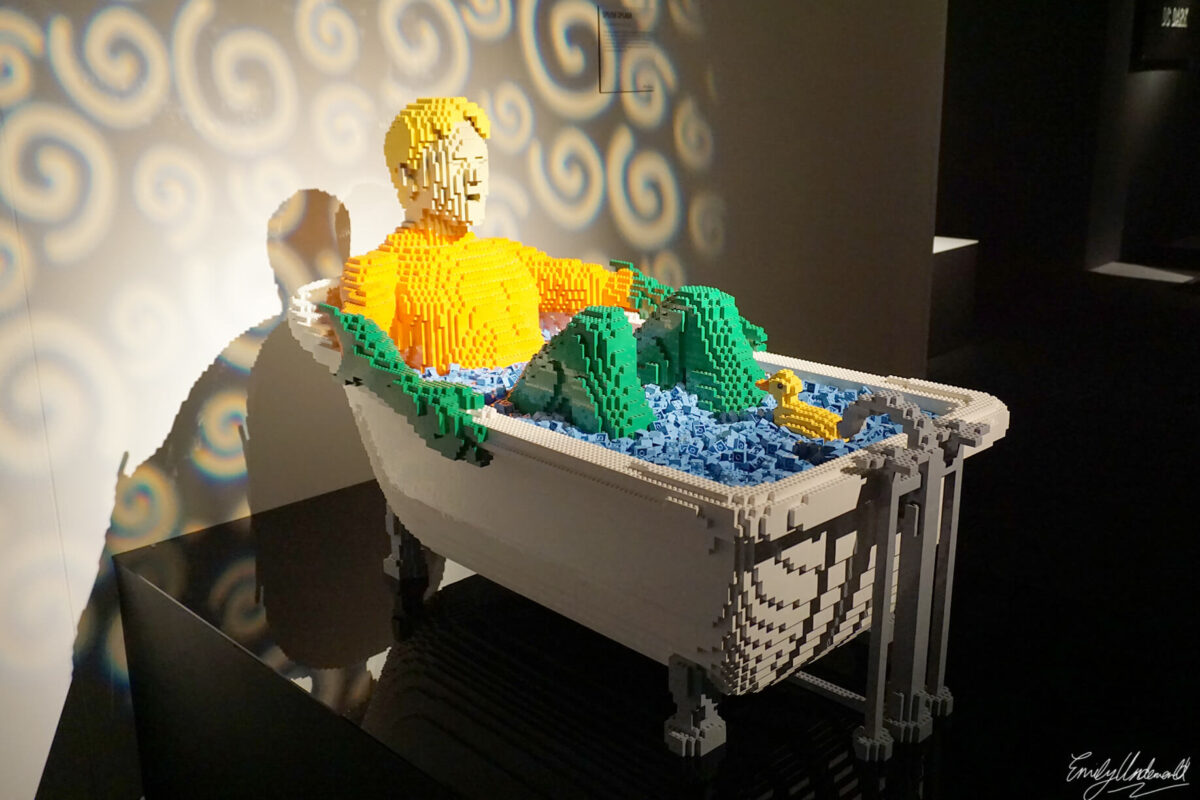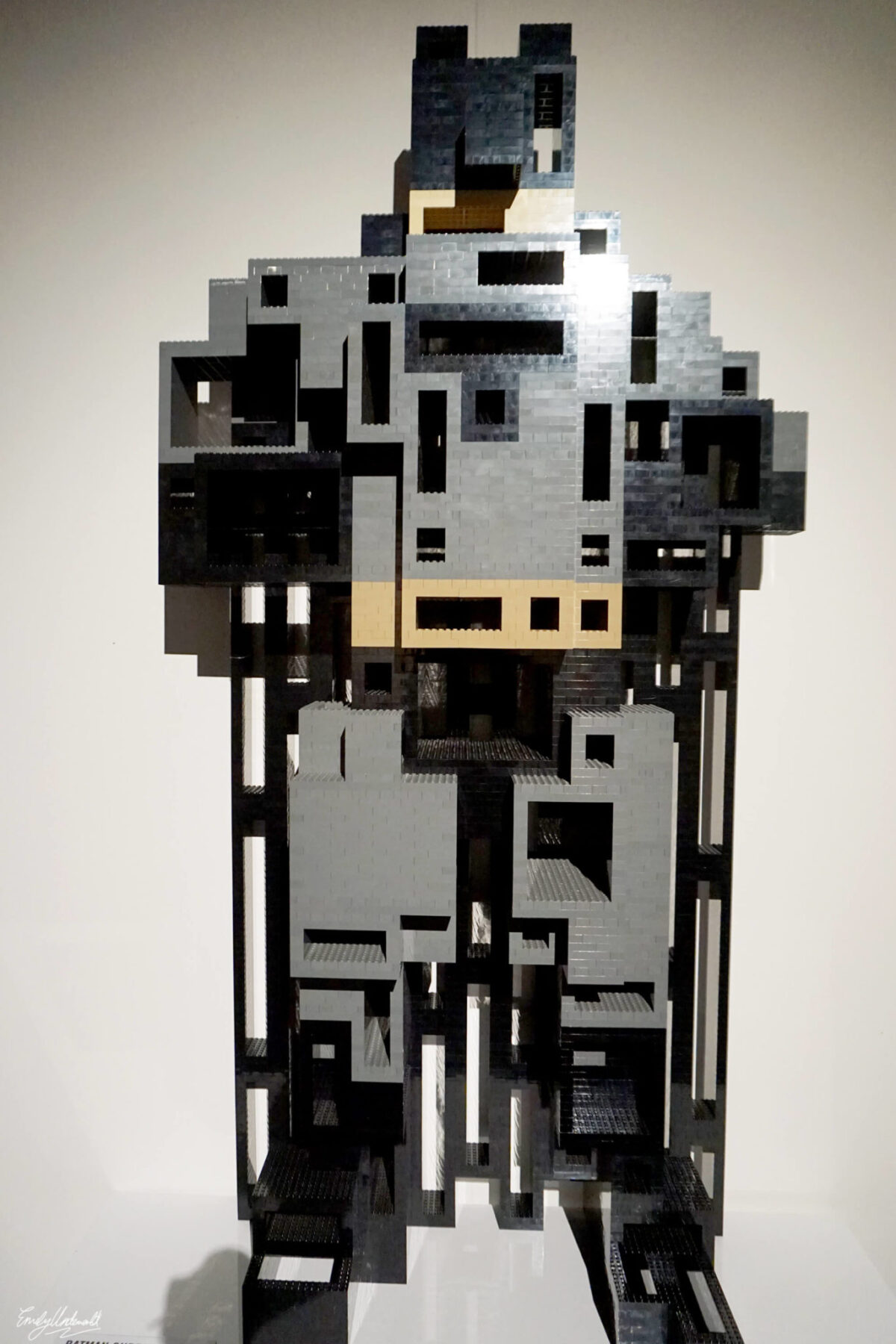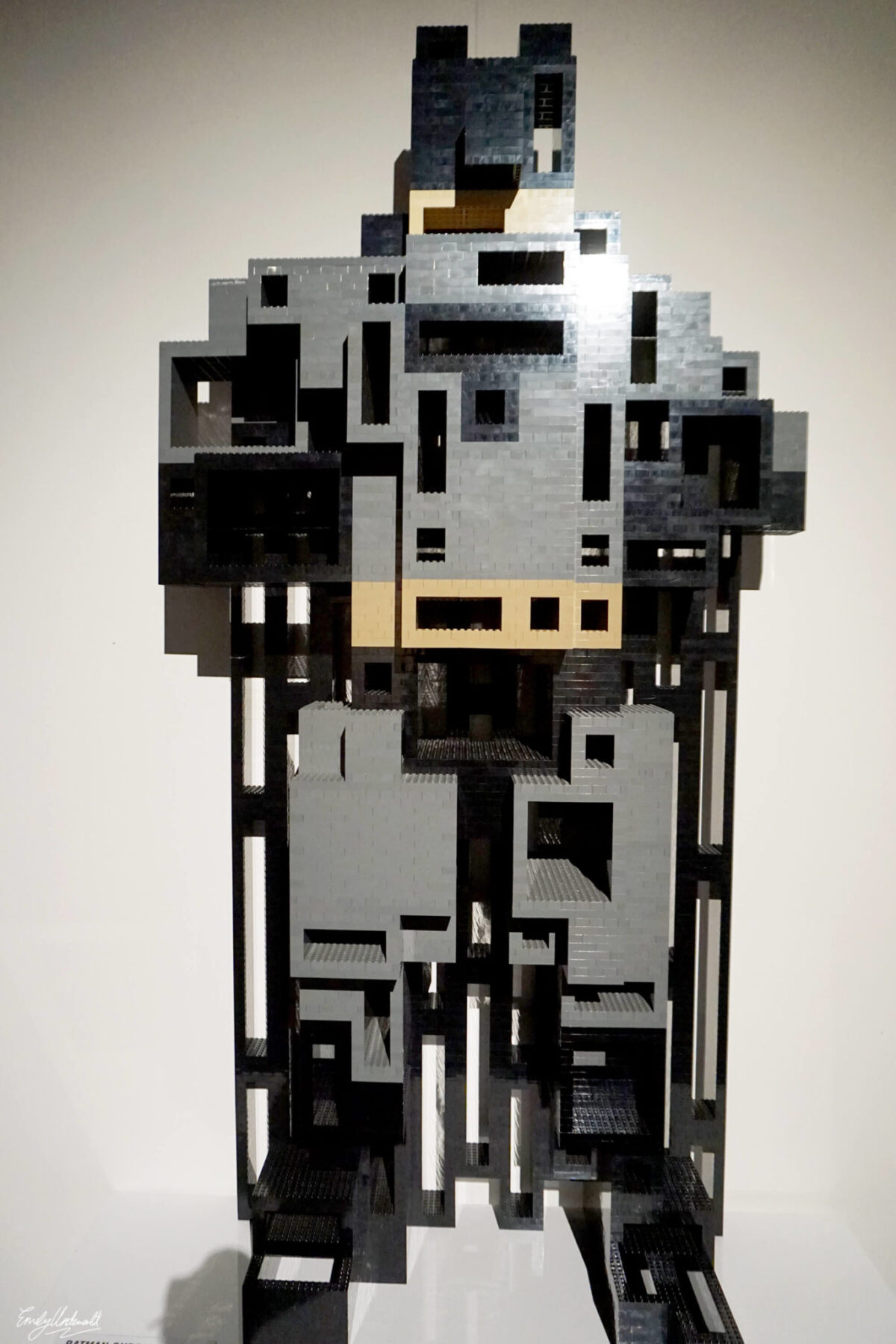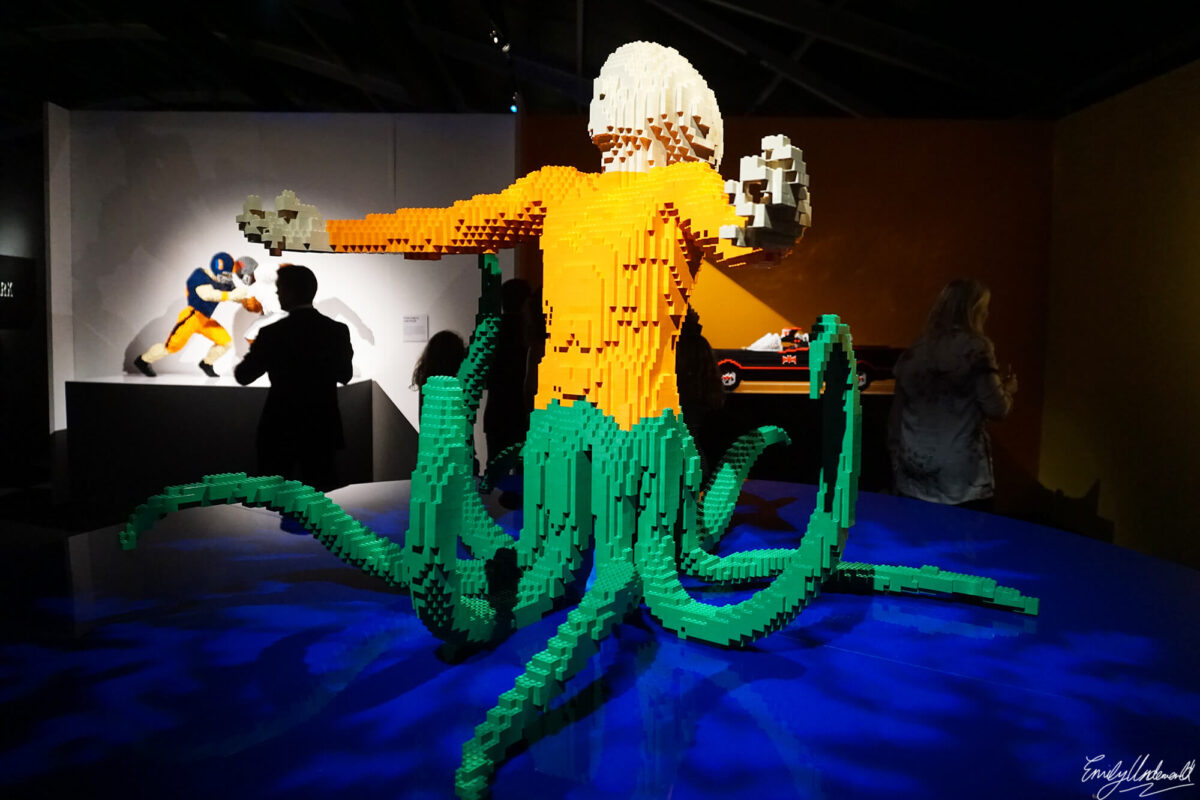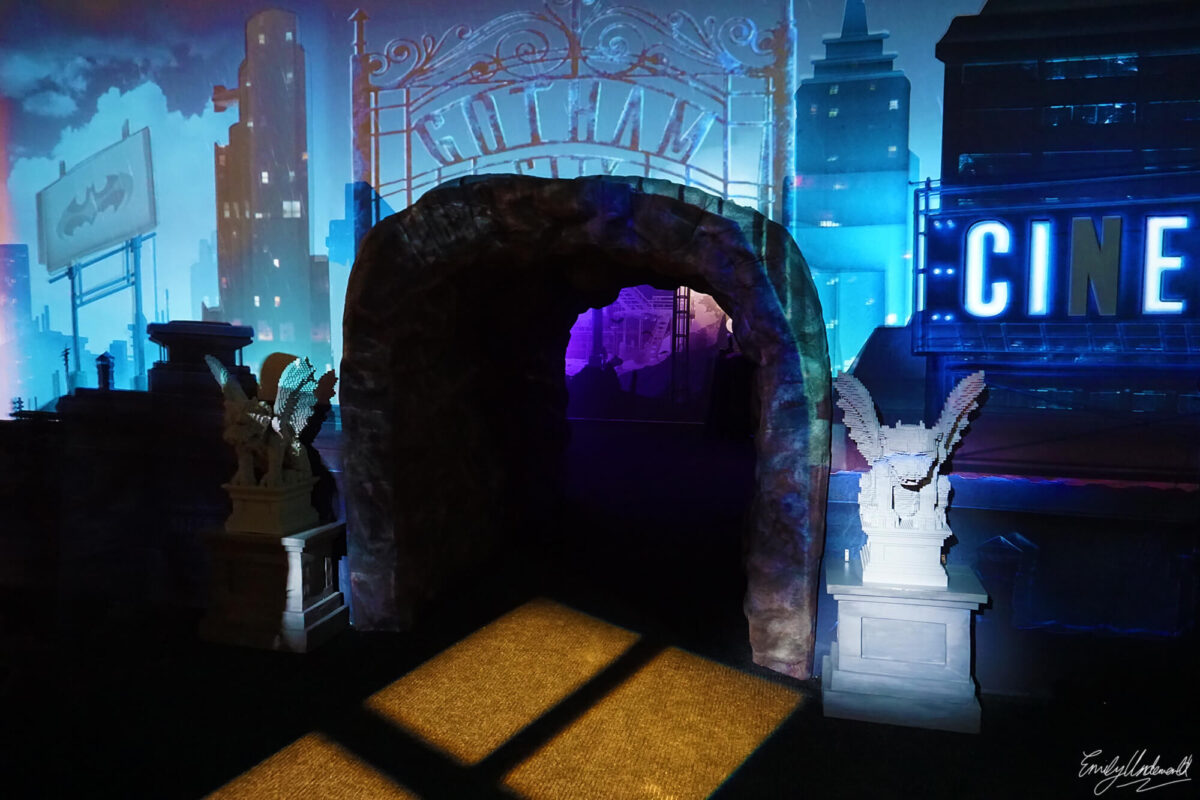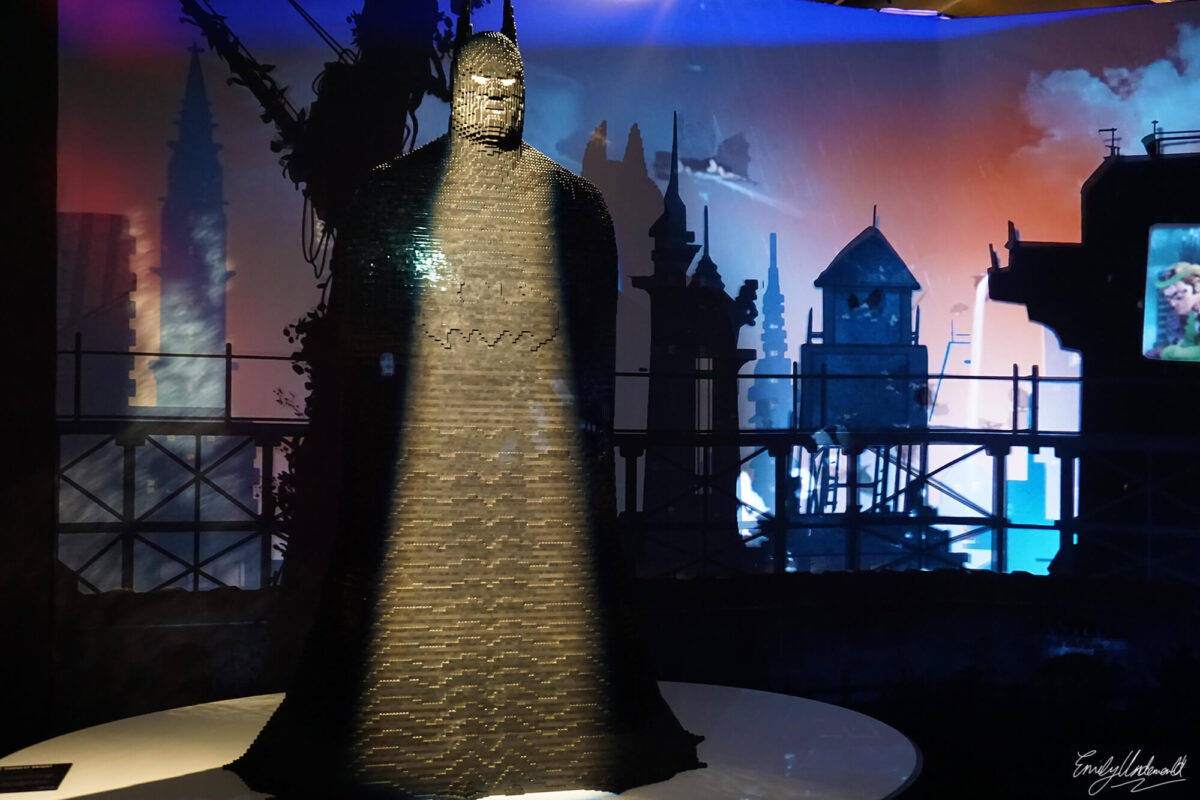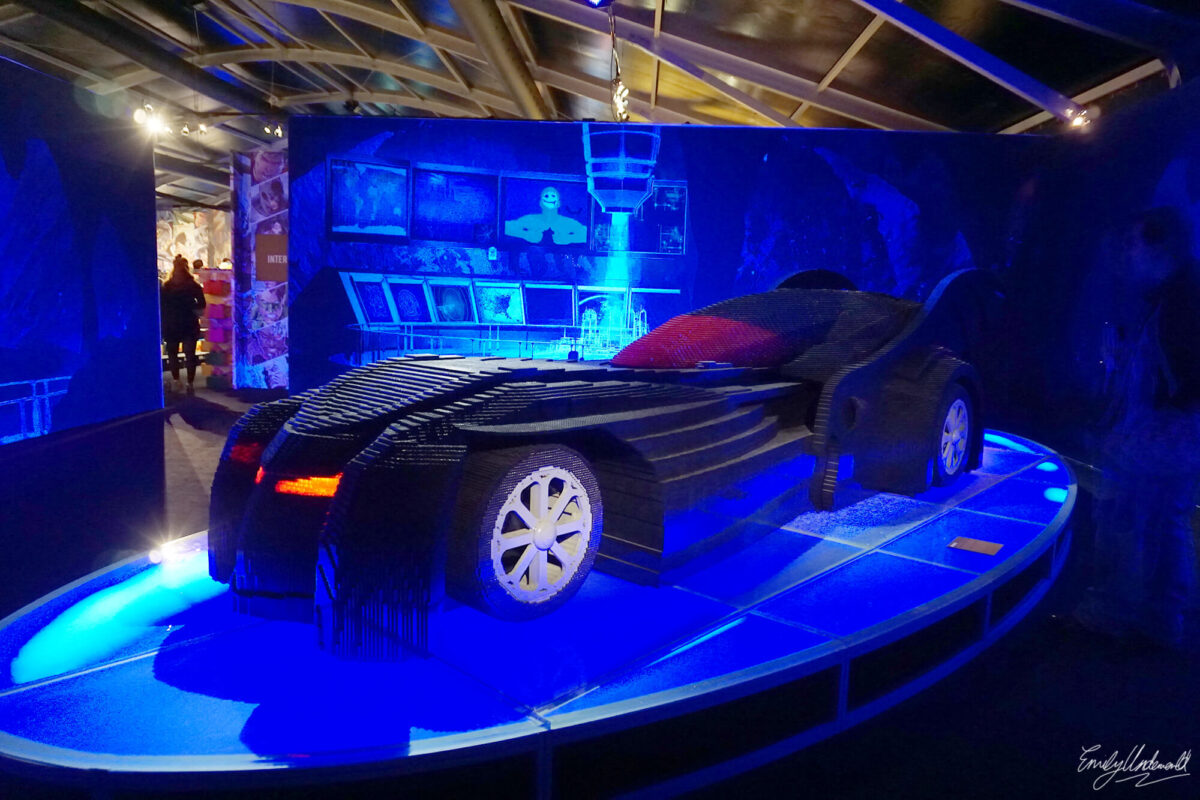 Let me know if you check out The DC Super Heroes 'Art of the Brick' Lego Exhibition!
All the best,

You May Also Like: