Throughout September, I didn't read many books because I was busy with starting my second year of university, and catching up with friends. However, at every free opportunity I got, I avidly was reading the new Derek Landy book, Demon Road*. I didn't want to put it down, I even took it on the tube with me to uni…
You may know of Derek Landy from the well-known Skullduggery Pleasant series, but I personally haven't read any of his books before so I didn't really know what to expect. Demon Road is all about demons of course, focusing on an American teenager called Amber, who discovers that she is a demon and so are her parents. If that's not enough to deal with, she realises that her and parents and their friends intend to murder her!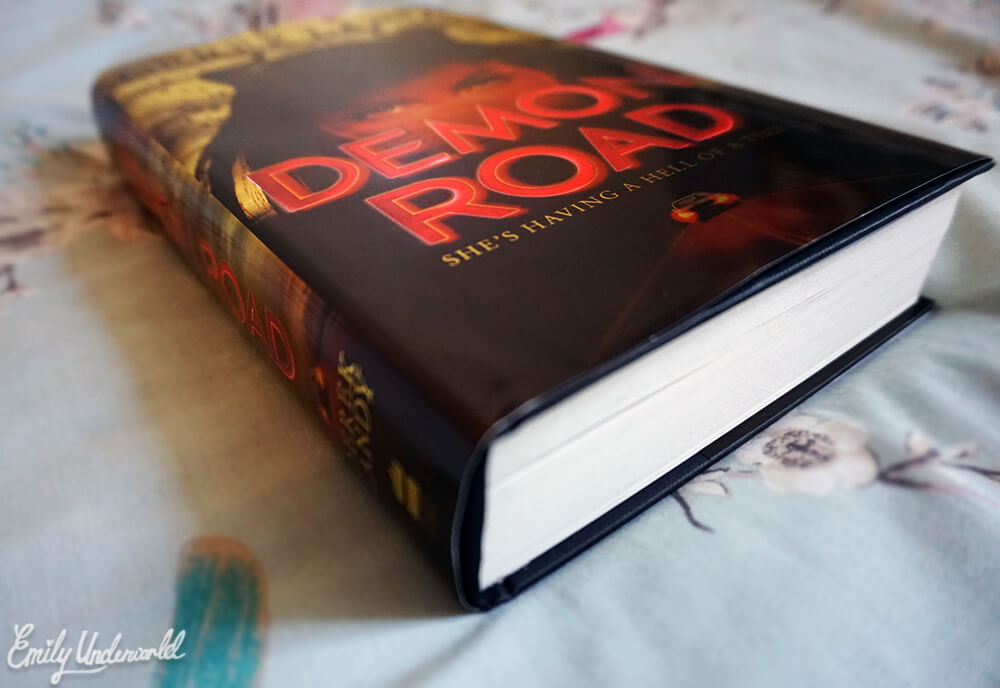 I love reading YA fiction with dark and supernatural elements, and this is one of the best I've read. There's even a mysterious driver with a killer car! It's not all dark and sinister, there are lots of funny moments, especially involving a rather annoying but loveable Irish boy called Glen. Despite being a hefty and lengthy book, the pace is fast, with short chapters and lots of plot twists. This kept me intrigued – I never knew what to expect next! Demon Road ended on a massive cliffhanger, which is frustrating because I want to know what happens to Amber! I can't wait for the sequel, and I will definitely be reading more of Derek Landy's books.
I really recommend this if you're into supernatural thrillers / YA fiction! (I also love the cover design, it's awesome).
*This book was sent to me to review, but all opinions are my own and this blog post is not sponsored.