I recently took a trip to Edinburgh, the first time I've ever visited Scotland! I had an absolutely wonderful couple of days. I made sure to visit all the touristy sites, and wandered around the city gazing at the beautiful views.
I took around 600 photos in Edinburgh because I'm a maniac, but I'm slowly curating and editing the 'decent' ones in Lightroom. I recently wrote a blog post all about how I take and edit my photographs, so give it a read if you're interested.
Prepare yourselves for blog posts all about Edinburgh Castle, the Camera Obscura, plus of course, the Museums and National Galleries!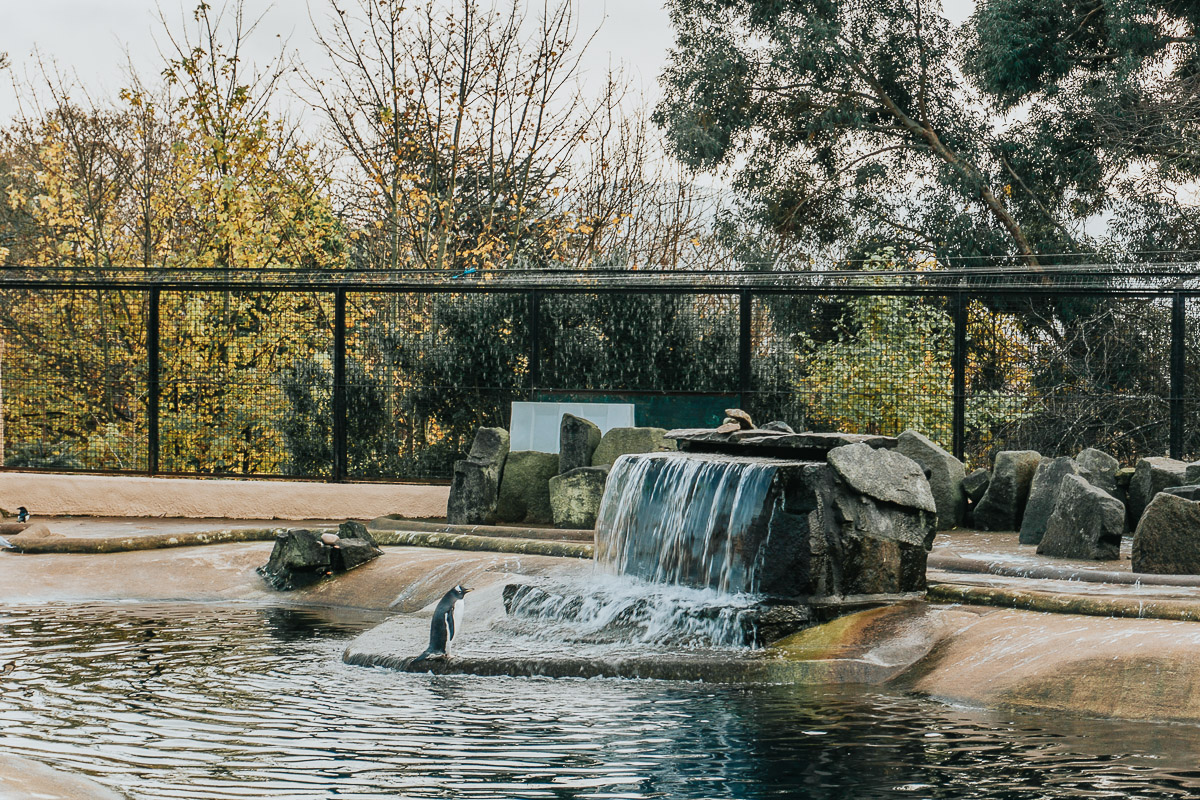 I had originally planned this blog post all about my experience visiting Edinburgh Zoo, but quickly realised that I have so much to write and a ridiculous number of photos I want to share. For this reason, I've decided to make this a mini-series of several blog posts. First I'll be featuring my favourite parts (the Pandas and the Penguins!) in their own blog posts, followed by the rest of Edinburgh Zoo, and my overall experience as a disabled visitor.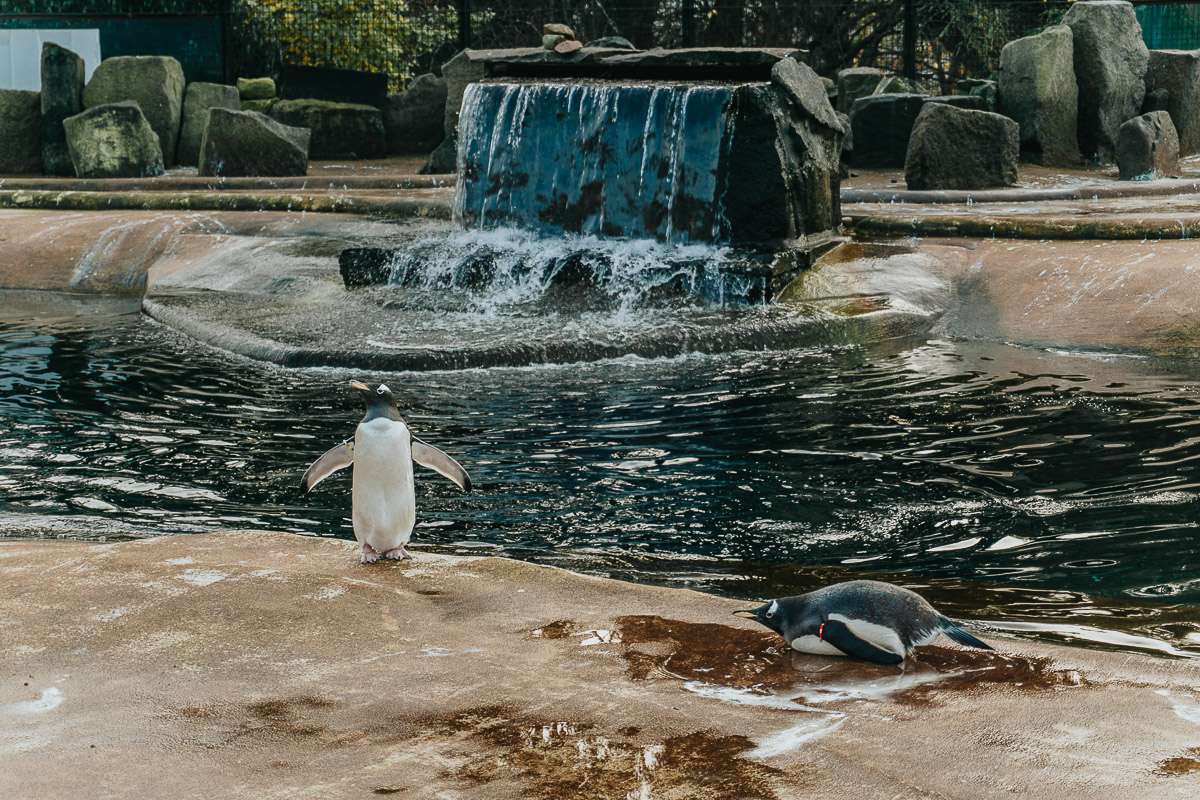 The Penguins!!!
The penguins at Edinburgh Zoo were brilliant and beautiful. I honestly wasn't expecting to see so many, let alone watch them excitedly swimming and diving!
Edinburgh Zoo is home to colonies of King, Gentoo, and Rockhopper Penguins.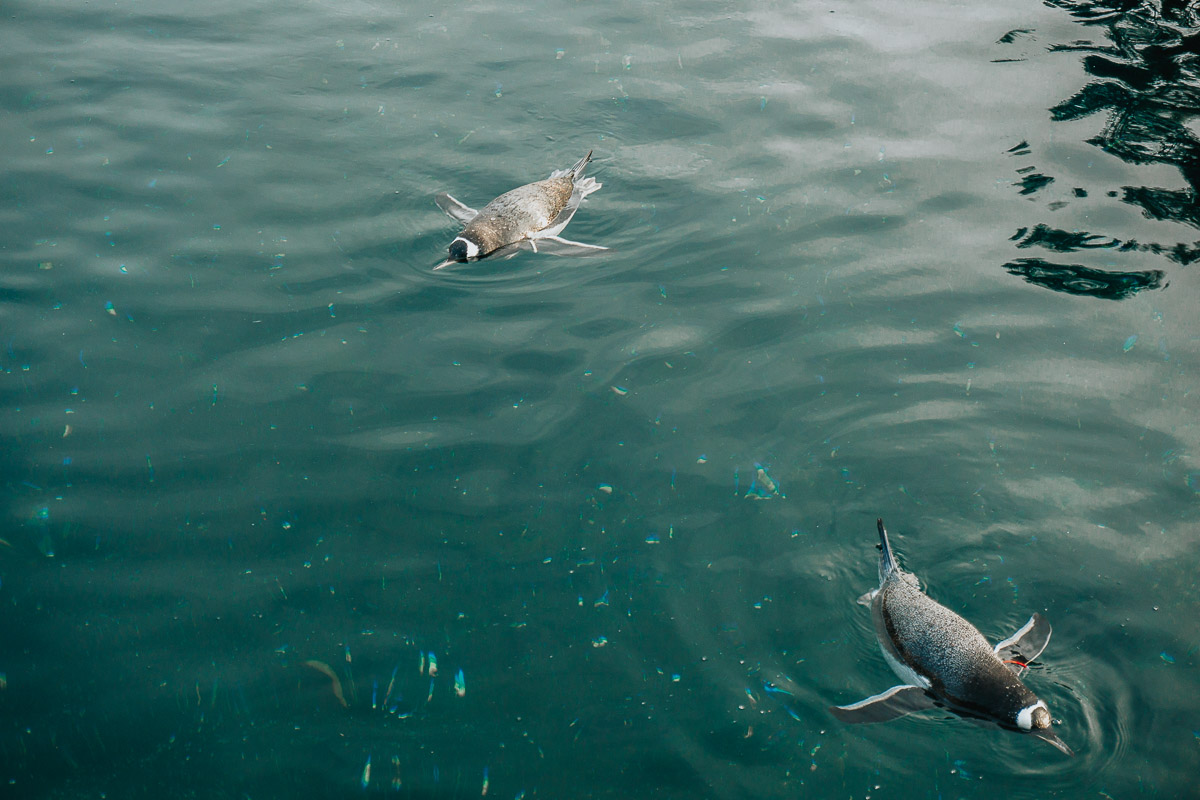 One of the zookeepers had mentioned that they have a Penguins Parade, where they would let the penguins walk down a pathway in front of us if they wanted to, so we made sure to stick around for that.
Without further ado… Edinburgh Zoo Penguins Parade!

Fun Fact: Edinburgh Zoo's World Famous Penguin Parade started in 1951. It allegedly started when a penguin followed a zookeeper out of the enclosure!
On the day I visited, only one penguin had decided he wanted a little wander around outside the enclosure. He is known as a particularly feisty penguin, I can't remember his name, but the zookeeper was telling us all about how he's a bit dramatic and loves attention!
Even though we only saw one penguin during Edinburgh Zoo Penguins Parade, it was totally worth staying around to watch.
The Penguin Parade happens at 2:15pm every day. It's completely voluntary for the penguins, so sometimes they don't want to come out!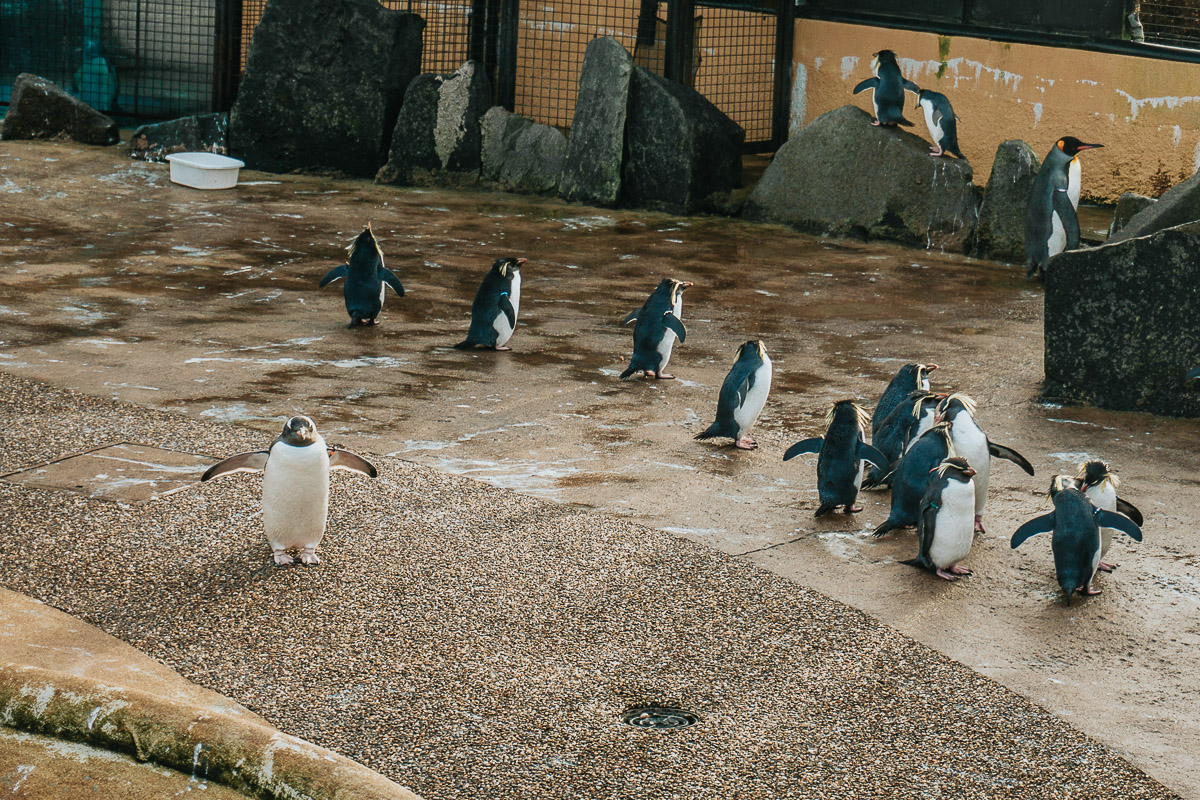 Stay tuned for a blog post all about the beautiful Giant Pandas at Edinburgh Zoo!
All the best,

Pin Me?