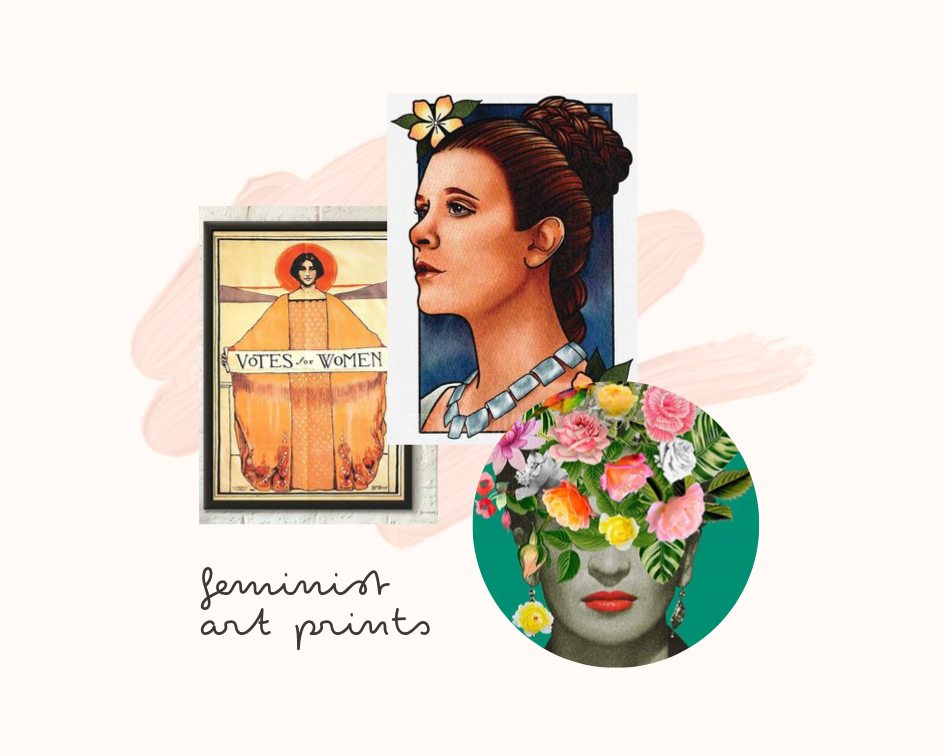 Hello! Did you know that 2018 marked 100 years since women's suffrage in the UK? I'm all about gender equality, not just on International Women's Day. As a creative type who loves covering her house with art, it's about time I picked up some feminist art prints!
Modern feminism acknowledges all genders and works towards gender equality and inclusivity in all areas of life, such as in the workplace, domestic life, and in the media, for example. In my opinion, everyone should be treated as social, political, and economic equals.
To brighten up your home with inspiring feminist art prints, here are some of my favourites!
Votes For Women
Of course, I had to start off this blog post with a classic Votes For Women print inspired by the Suffragist movement. I found this lovely illustrated poster on Etsy, pictured above.
Spoiler alert: a lot of these prints are from wonderful creators on Etsy!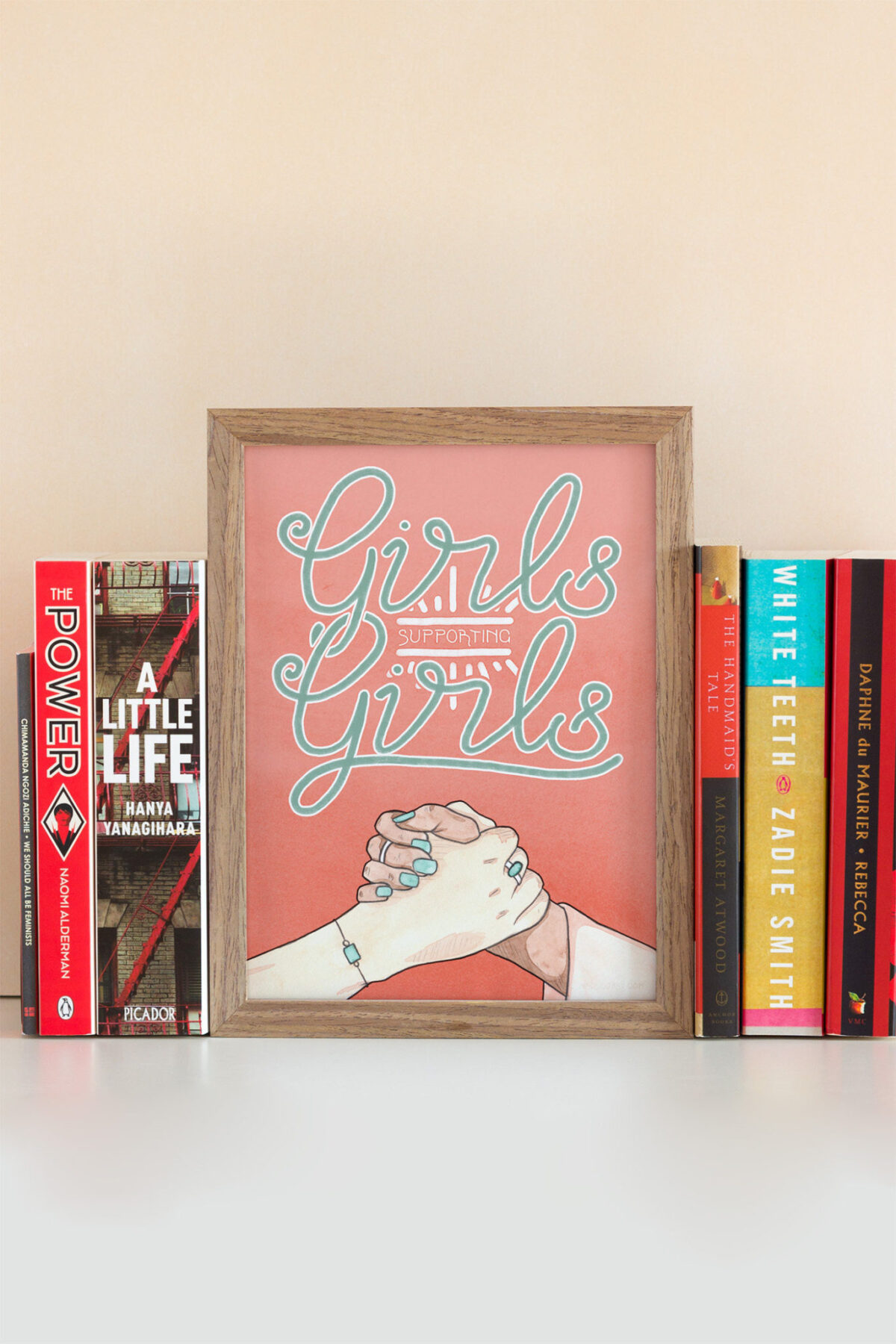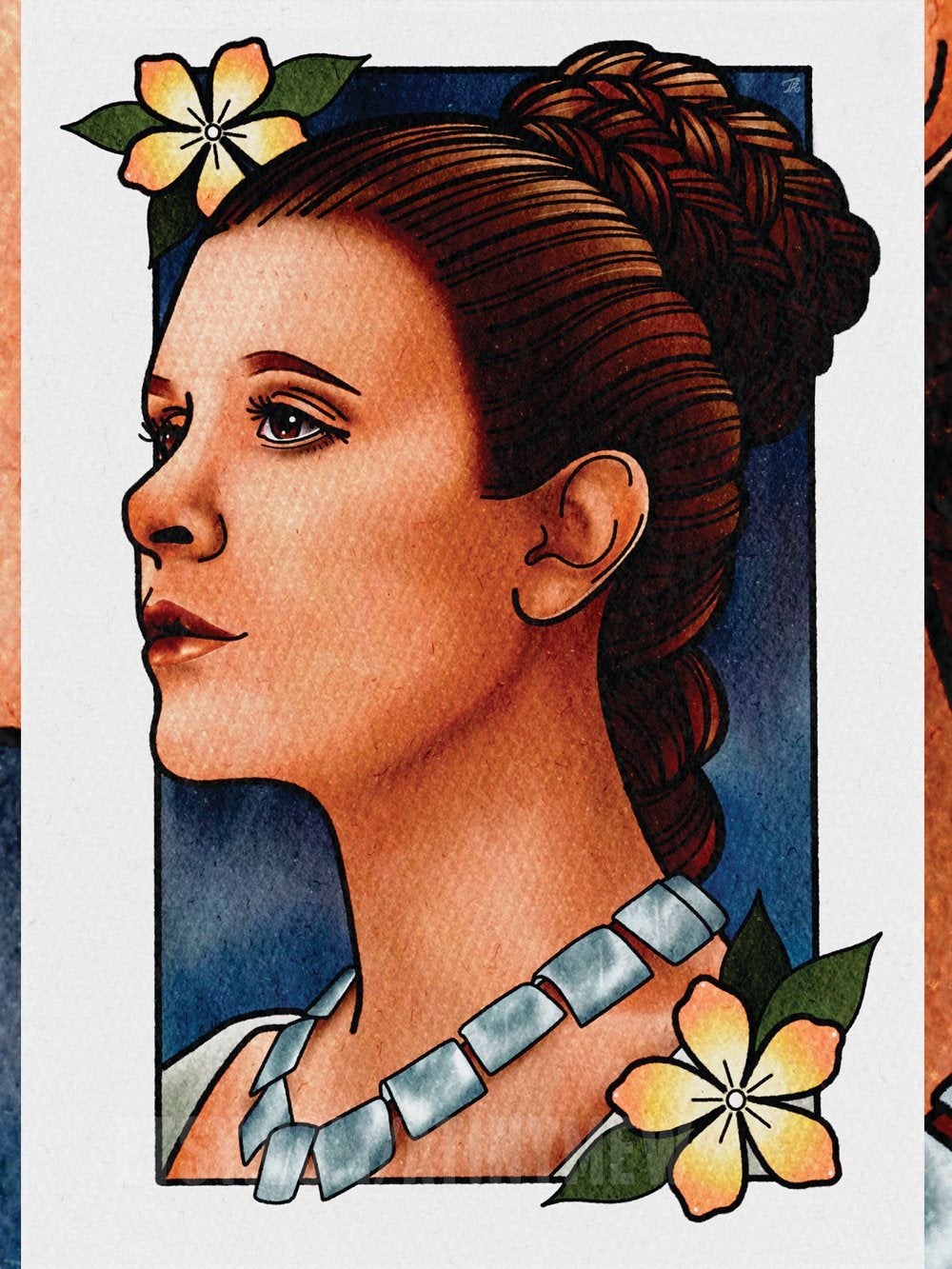 Princess Leia
The original feminist Princess!
Founding General of the Resistance.
A Leader in the Rebel Alliance.
Chief of State for the New Republic.
Leia saves HERSELF from Jabba The Hut.
Above all, she falls in love without losing her identity or ambition.
And of course, Princess Leia was played by the brilliant feminist Carrie Fisher.
This lovely tattoo-style art print is by Tore at ATinyMew on Etsy.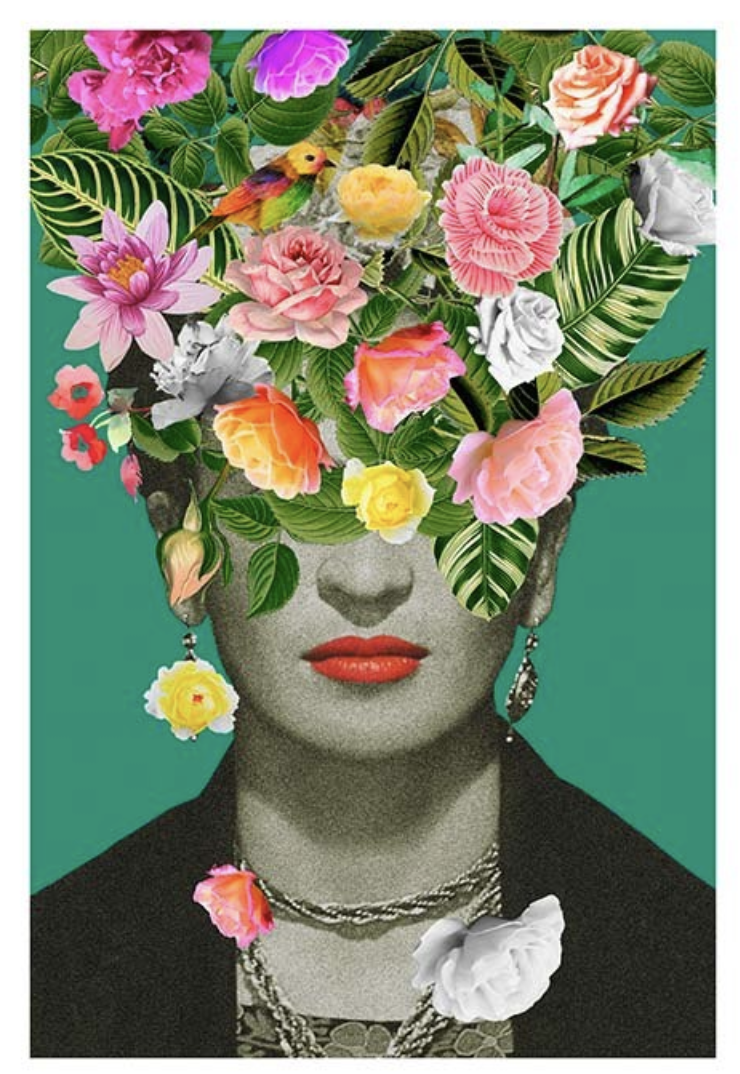 Frieda Kahlo
Frieda Kahlo was her own muse! She believed in jolie laide: beautiful ugly.
Frieda defied gender stereotypes by dressing like a man in family portraits, winning tequila challenges against men, boxing, and refusing to alter 'masculine' features of her face, most notably her facial hair.
Furthermore, she was openly bisexual, a bold act for her time.
Frieda Kahlo suffered immense trauma throughout her life, including a near-fatal car accident that left her unable to bear children. She represents this pain as a part of the human experience in her art while maintaining a fierce, strong character.
Above all, Frieda painted raw female experiences, including 'taboo' topics, including miscarriage and abortion.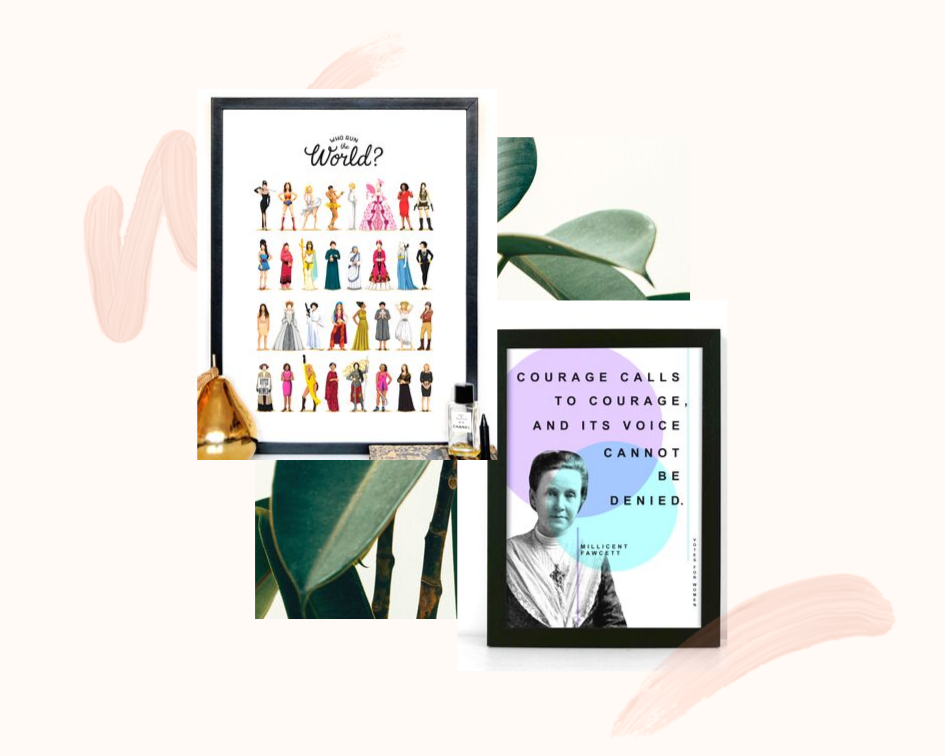 Courage calls to courage. And its voice cannot be denied.

Millicent Fawcett
Art print by BookishlyUK on Etsy.
Who Run The World?
I love this print by DrawMeASong on Etsy. 'Who Run The World?' features drawings of so many inspiring women from history (Cleopatra, Joan of Arc and Marie Curie to name a few!), as well as successful modern-day ladies, including Malala and Michelle Obama. Finally, it also includes a few fictional characters, such as Daenerys Targaryen.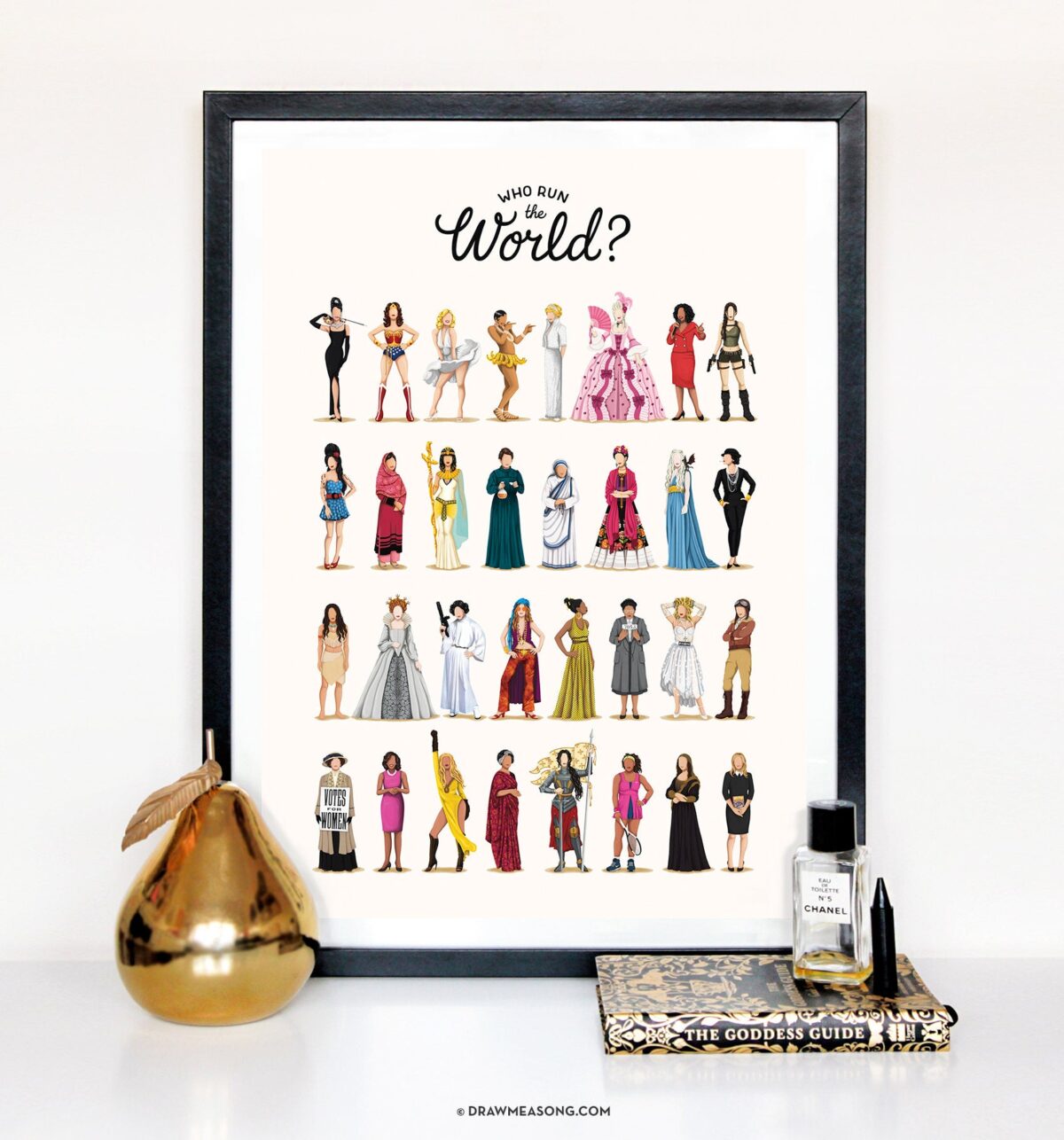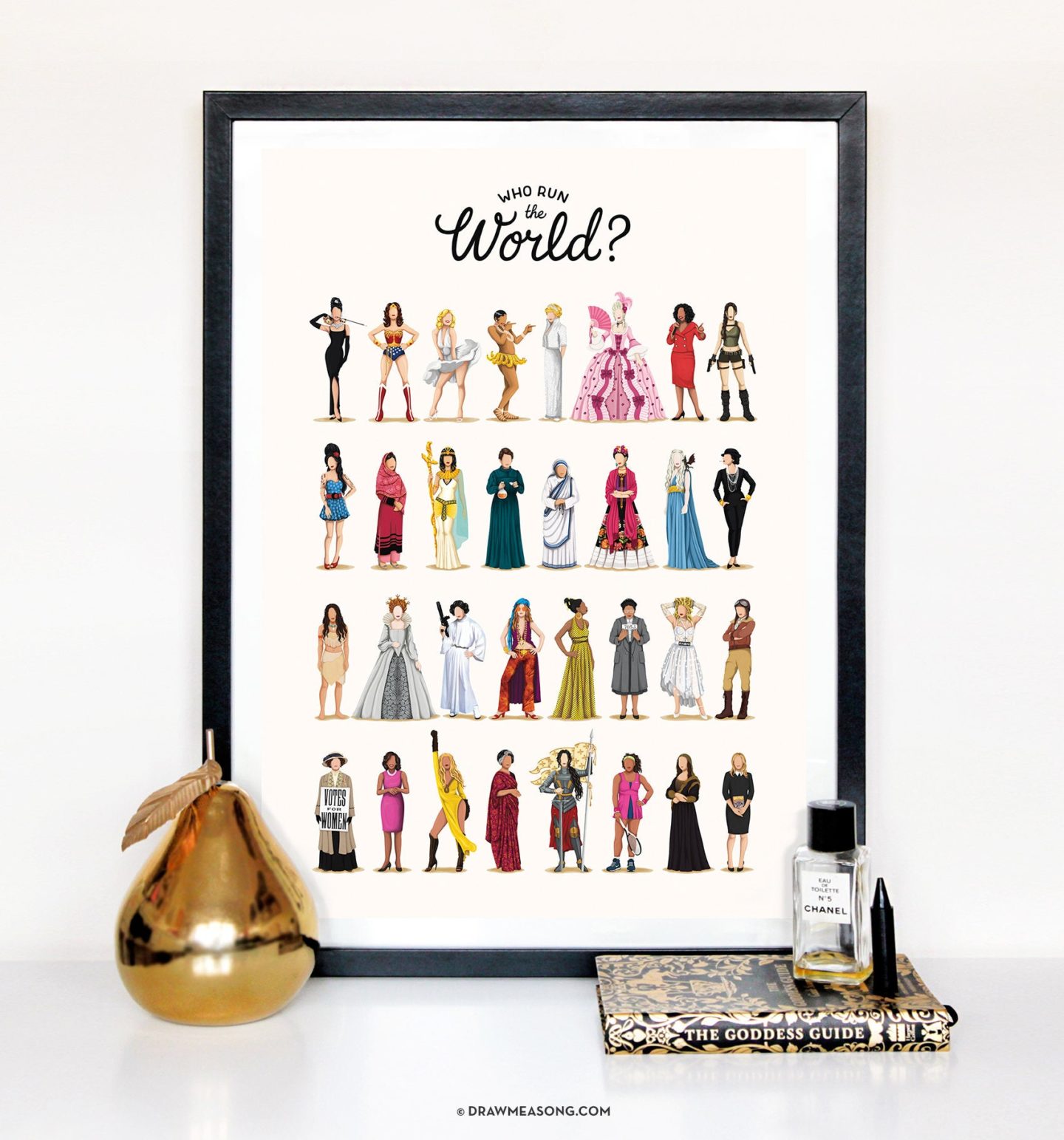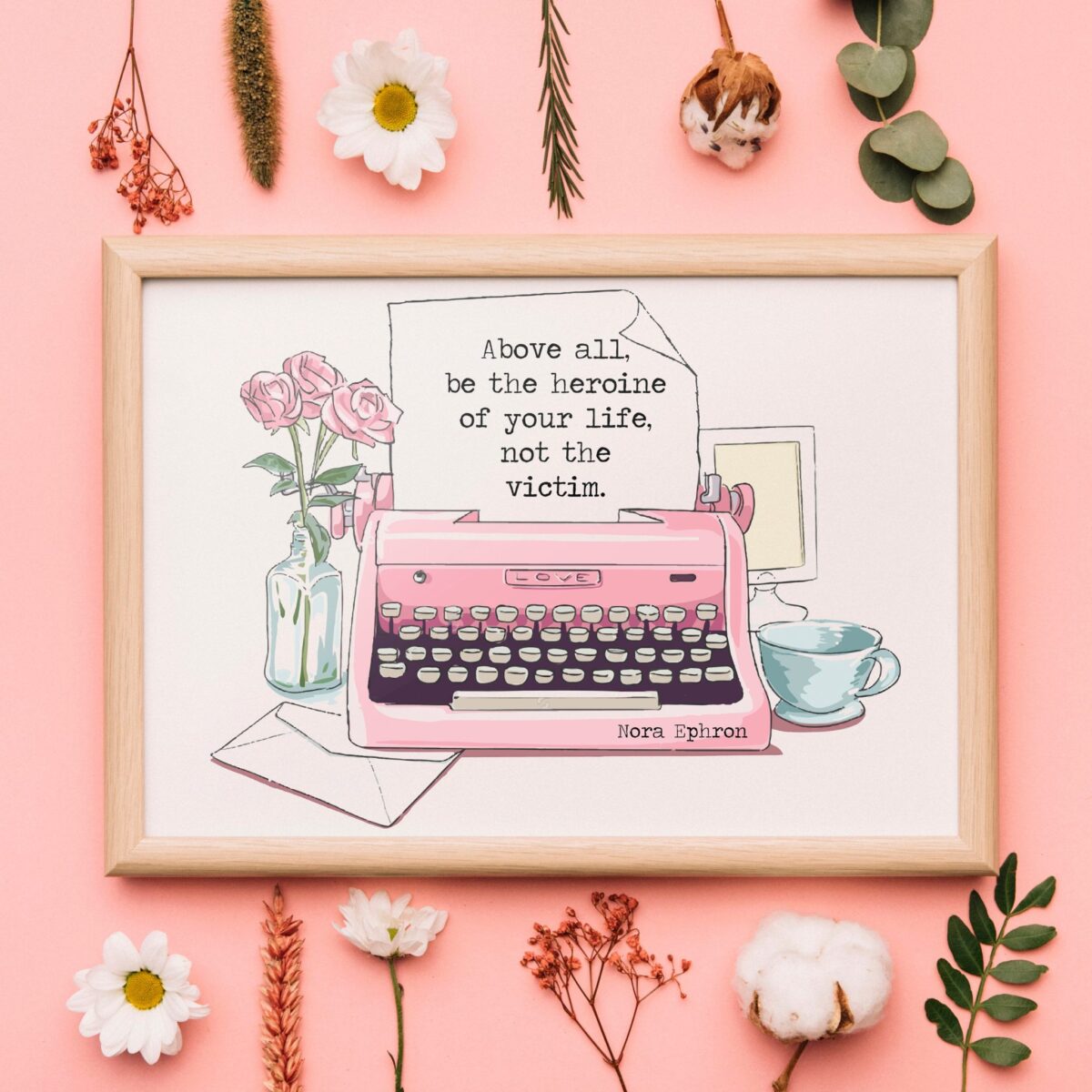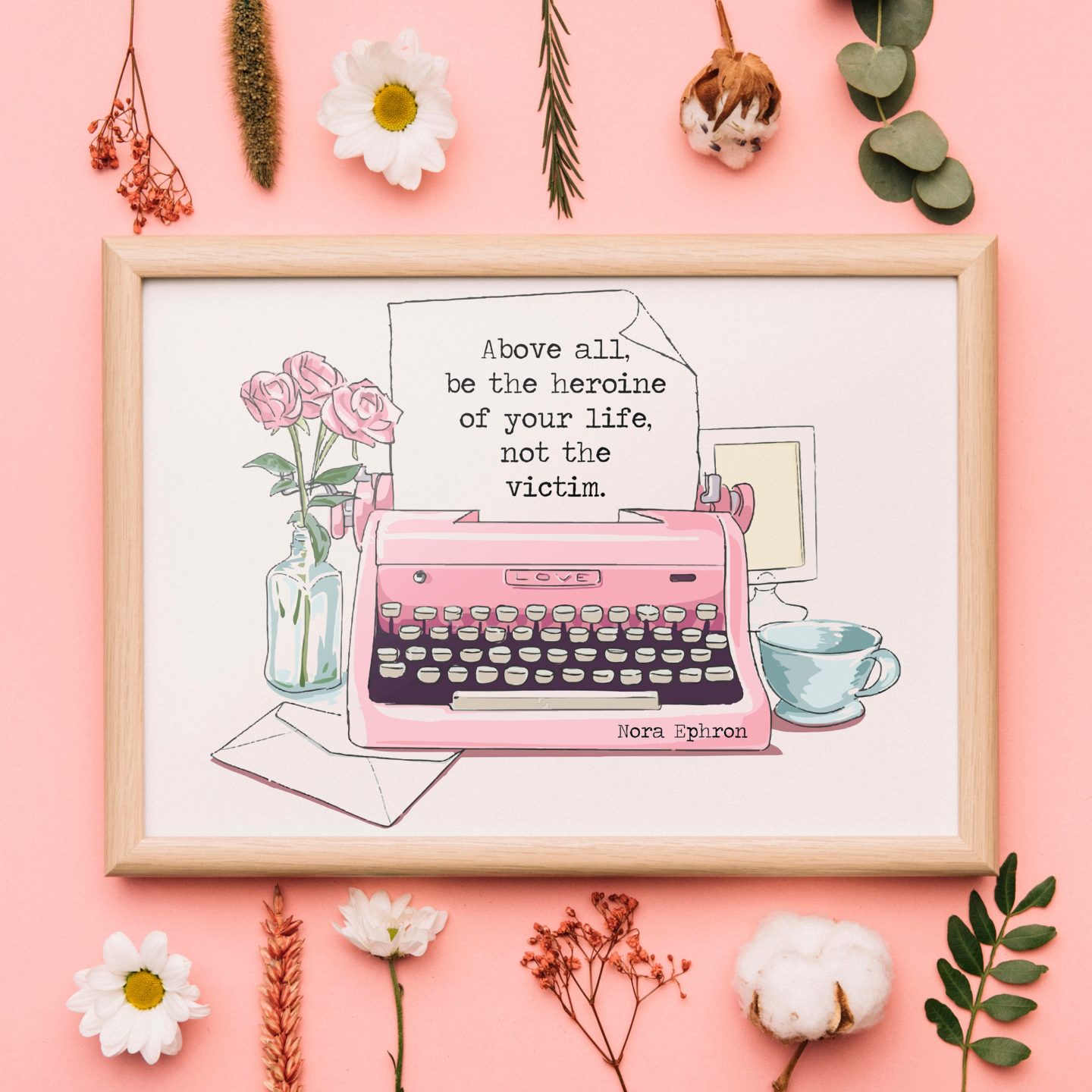 Above all, be the heroine of your life, not the victim."

Art Print by Nora Ephron on Etsy.
Do you have any feminist art prints?
Have a browse of my blog posts for more gift ideas and home decor inspiration. Feel free to check out my Etsy Shop for digital art prints and printable planners!

---
More Feminist Art Prints on Amazon
Pin This for later?