Ad – this blog post contains a gifted item.
I've got something a little different to share in today's blog post… I adopted a Fuggler. "What on Earth is a Fuggler?" I hear you ask. Well… Fugglers are 'Funny Ugly Monsters', adorable (yet creepy) plush toys that may or may not 'sabotage your happiness'.
Warning: these toys will ruin your life
(just kidding)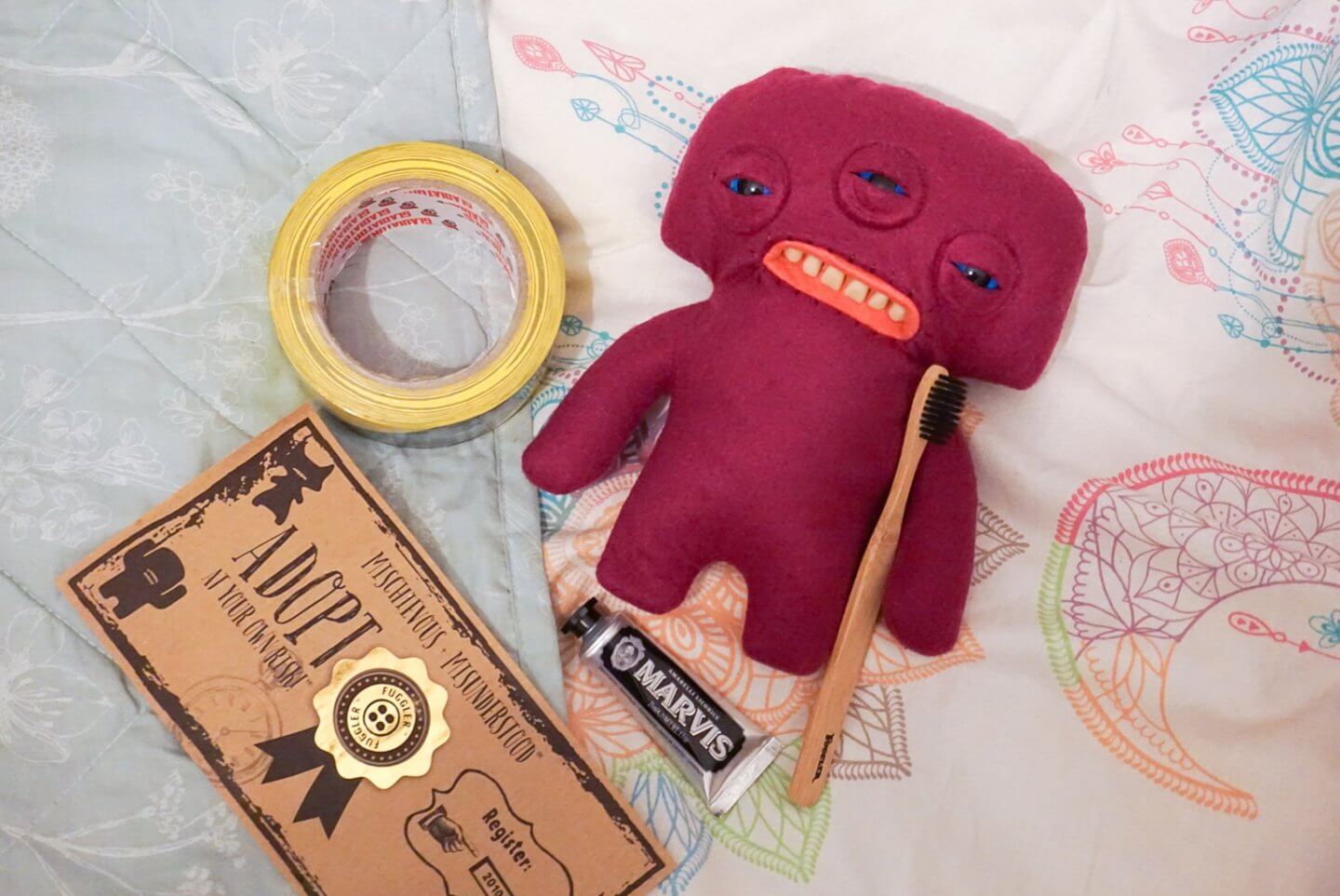 As you can see, every Fuggler has distinctive (and pretty realistic) plastic teeth… so realistic that the media actually thought parents were sewing baby teeth into their dolls… I'm not kidding. My PR package even came with a toothbrush, toothpaste, and caution tape, which made me laugh a lot.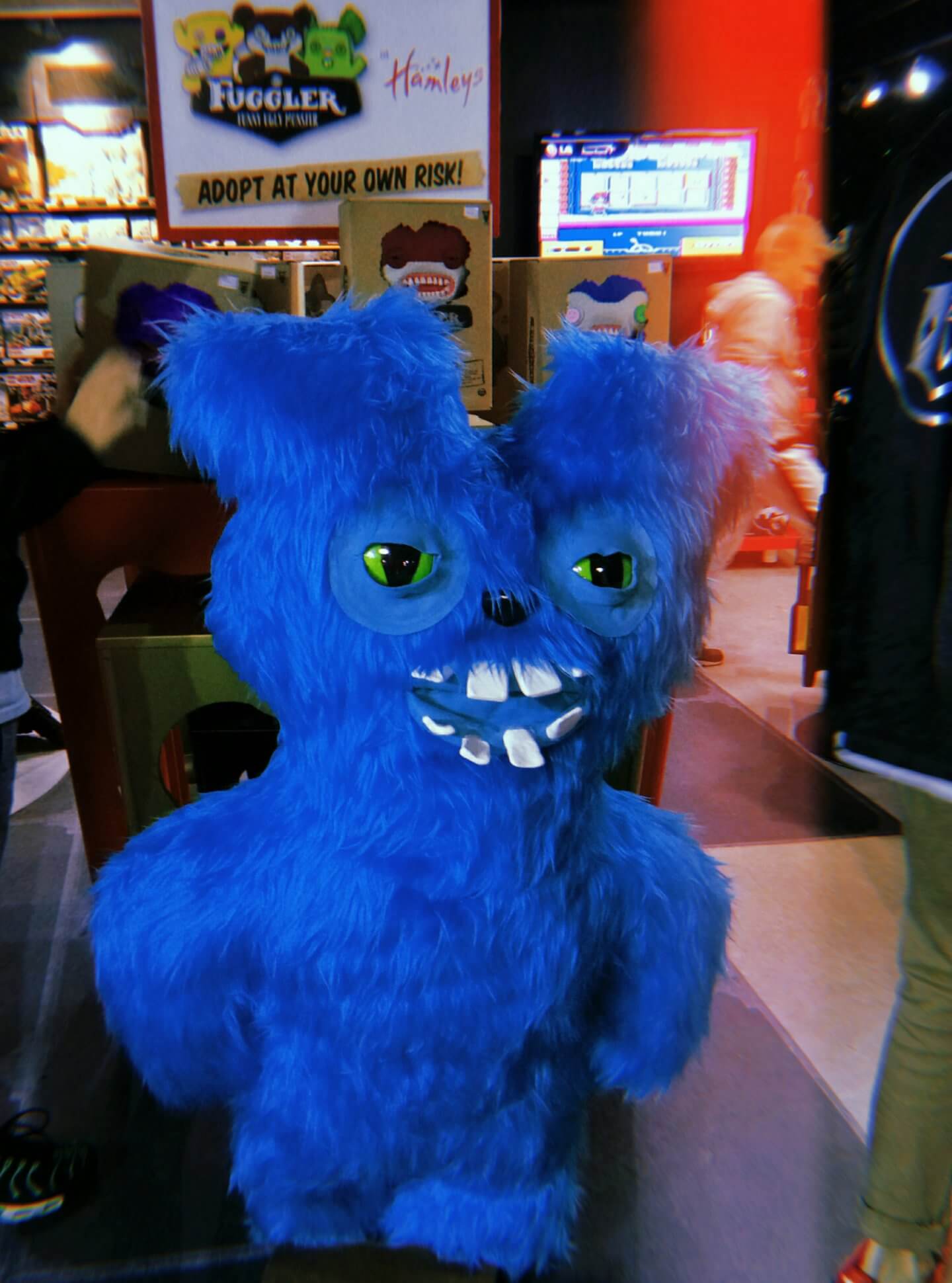 Fugglers were created and handmade by Mrs McGettrick on Etsy, and they gained so much attention that a huge toy company have taken over manufacturing them. One of my brothers visited London a few weeks ago, so of course I took him to Hamleys… Guess what we saw? A GIANT Fuggler (pictured above). I didn't realise until then how popular Fugglers are – there were quite a few kids (and adults) checking out the Fuggler stand! I love hearing about homemade brand success stories like this one, Fugglers are definitely something I'm interested in supporting. Apparently James Gunn (creator of Guardians of the Galaxy), loves them!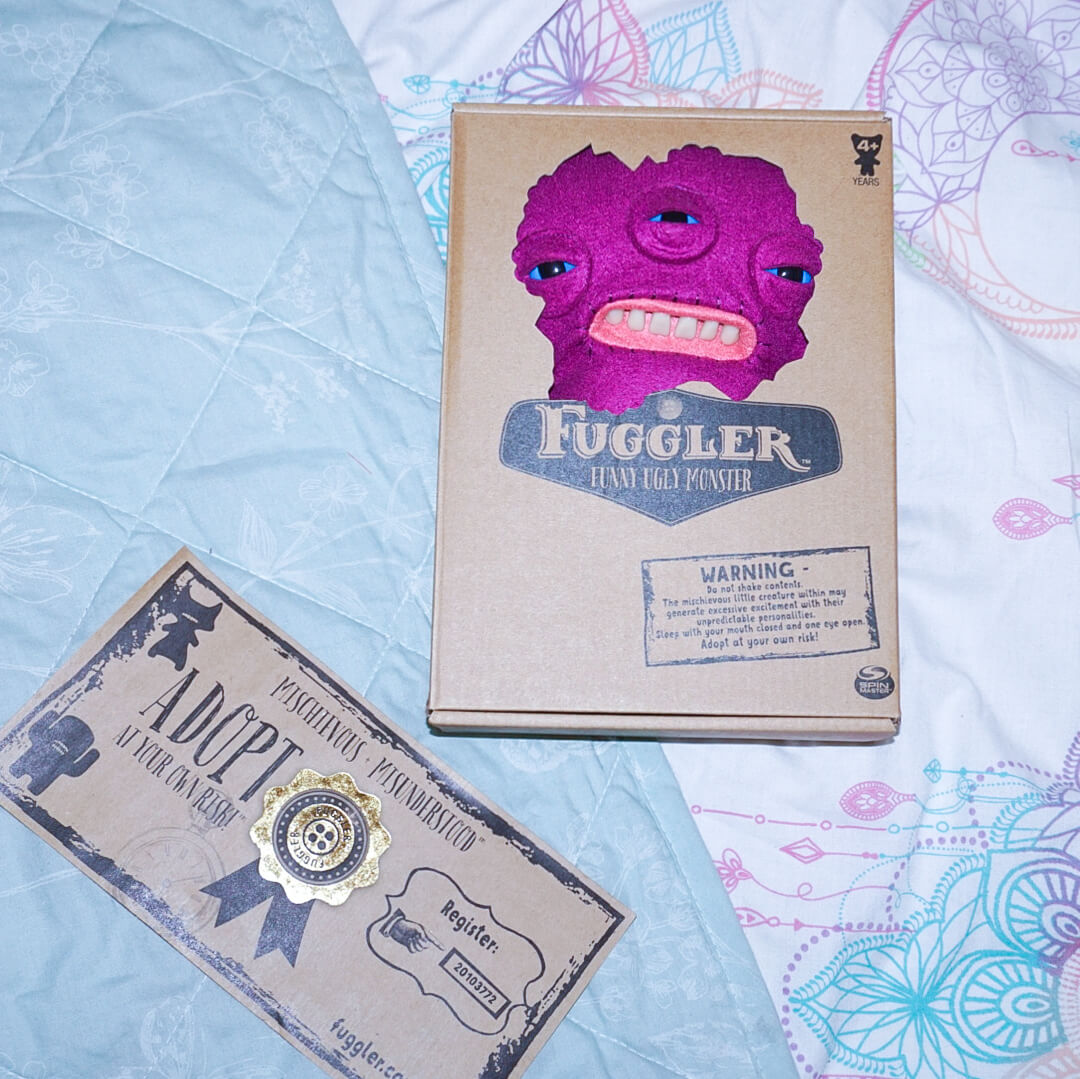 Fugglers come in many different styles and two sizes, each with a different 'filthy weirdo' personality. My purple Fuggler with three evil-looking eyes is aptly called The Annoyed Alien, and it even came with an adoption certificate to register online. Others include The Suspicious Red Fox, Teddy Bear The Nightmare, and there's even a fluffy white one that looks like an evil yeti… cute, eh? Don't worry, all Fugglers for adoption are captured using 'humane and industry-leading Fuggler-wrangling techniques'!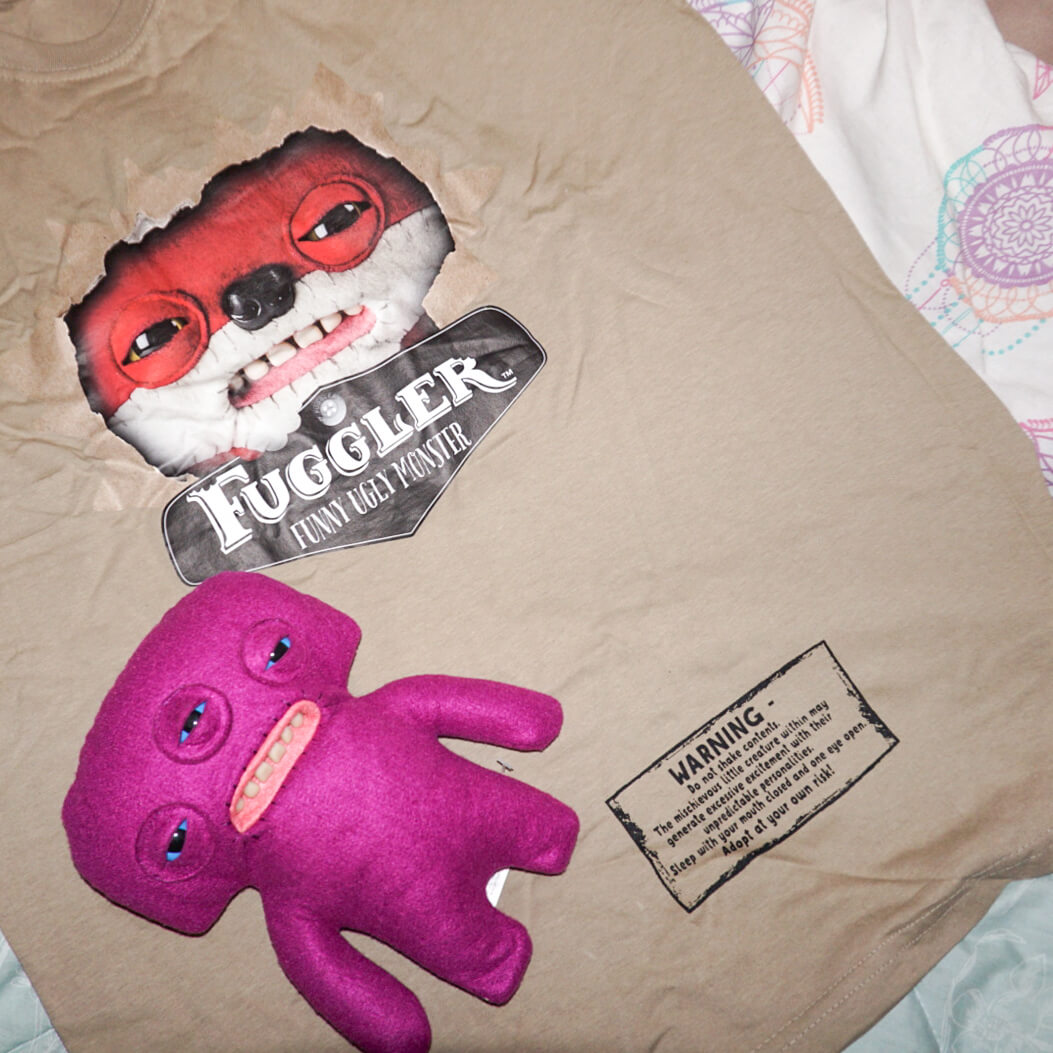 I'm a big fan of all things creepy and cute, so my Fuggler is the perfect addition to my eclectic bedroom! These would make the perfect Christmas gift for anyone into 'strange and unusual' cute toys, or a funny gift for a friend or child. I'm definitely buying a Fuggler for my youngest brother, he'll think it's hilarious.
From my experience, Fugglers are very well-made, and would make the perfect evil yet loving addition to your family. In the UK, you can purchase a Fuggler from Smyths Toys or The Entertainer for only £14.99!
Have you heard of Fugglers?
All the best,


*I was sent a Fuggler to adopt for this review, all opinions are my own & this blog post is not sponsored.
(AD) P.S. Did you find my blog through Pinterest? I bet you did! Big Pin Energy is the ebook I studied to skyrocket my blog in 2020, it's the best investment I've made in my 6 years of blogging.