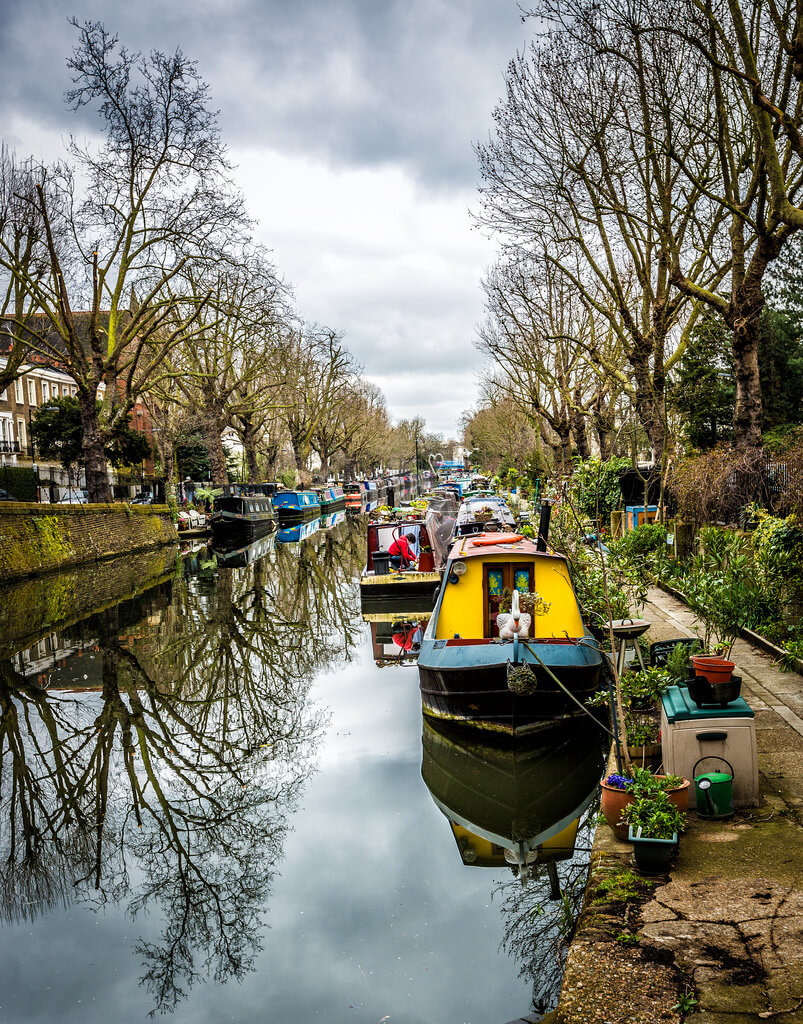 This is a guest post.
If you're taking a trip to London, chances are you have your sights set on a few attractions you've seen on postcards or in similar images of the city. Like a lot of major cities, London has a way of showing off its top sights and activities. For instance, you might want to walk by Big Ben and the Houses of Parliament, or take a tour of Westminster Abbey. You might want to ride to the top of the London Eye, or walk across London Bridge. Or you could just be eyeing a trip to Shakespeare's Globe Theatre or the Stamford Bridge football stadium.
These activities should absolutely make it onto your list, because they all represent stunning sights and fun opportunities. There's also far more to London than these popular highlights. Read on for some ideas that you might not be as familiar with from common images of the city.
Little Venice
As you might expect from its name, Little Venice is a small canal district that runs through London. It's a tranquil, picturesque area for a stroll, and a surprising find within a city that doesn't really advertise it. But it's not just about the canals and the beauty, the area is also home to waterside cafés and pubs. If anything it might actually be more like a walk through Amsterdam than a trip to the Venice canals.
Richmond Park
As the largest park in New York City, Central Park frequently gets mentioned as the most impressive park in any major city on the planet. That's true for a lot of people, but if you ever make it to Richmond Park in the suburbs of London you might re-think your rankings. This is a massive and sprawling natural preserve, one meant as a royal hunting ground and still home to what feels like half the world's population of deer.
Empire Casino
For whatever reason, the fact that London has its own gigantic casino seems to go overlooked in most travel guides. It may be because tourists aren't really looking for in-person casinos as frequently. Nowadays people can enjoy the atmosphere of a real casino from their own homes or mobile devices, thanks to advanced online gaming options. Empire Casino is grand enough to make you remember why casinos became popular in the first place. It's big, beautiful, and packed with entertainment that goes well beyond the gaming tables.
Ye Olde Cheshire Cheese
Pubs in general tend to make it onto a lot of tourists' London wish lists, but most guides fail to specify a given pub or two worth stopping at. If you're looking for something specific, it's hard to top Ye Olde Cheshire Cheese. Its cellars date back to the 13th century, it was rebuilt after the infamous 1666 fire, and it is marked by a list of every British monarch since that rebuilding. You can't get much more London than that. I've been there a few times, it's a lovely pub!
Thanks for reading,