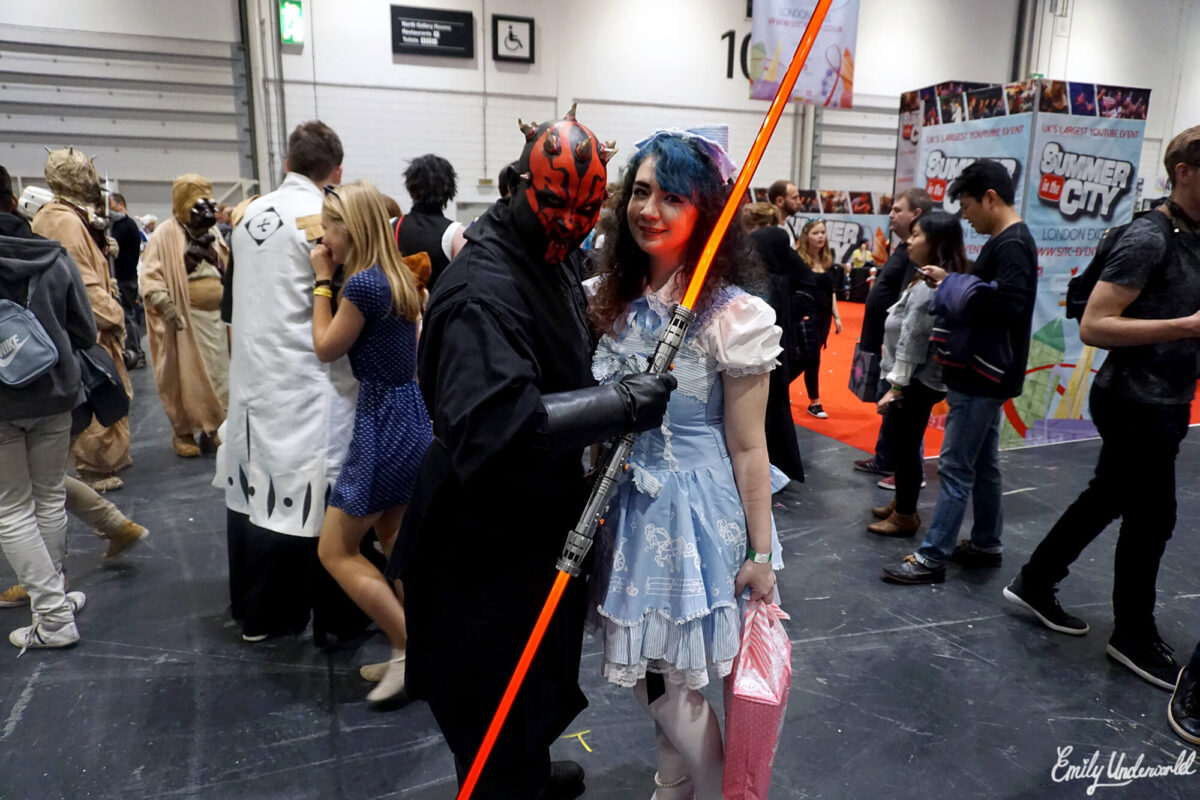 This post is a bit late, but I was lucky enough to go to London's MCM Comic Con at the end of May with two of my friends. It was a really last minute decision to go (mainly because I wanted to see my favourite YouTubers who happened to be doing a panel on Sunday, and of course we were all keen to see what Comic Con was like). We had a wonderful time, and although we only went on the Sunday, we managed to see pretty much everything, and it was a well-needed break from our exams.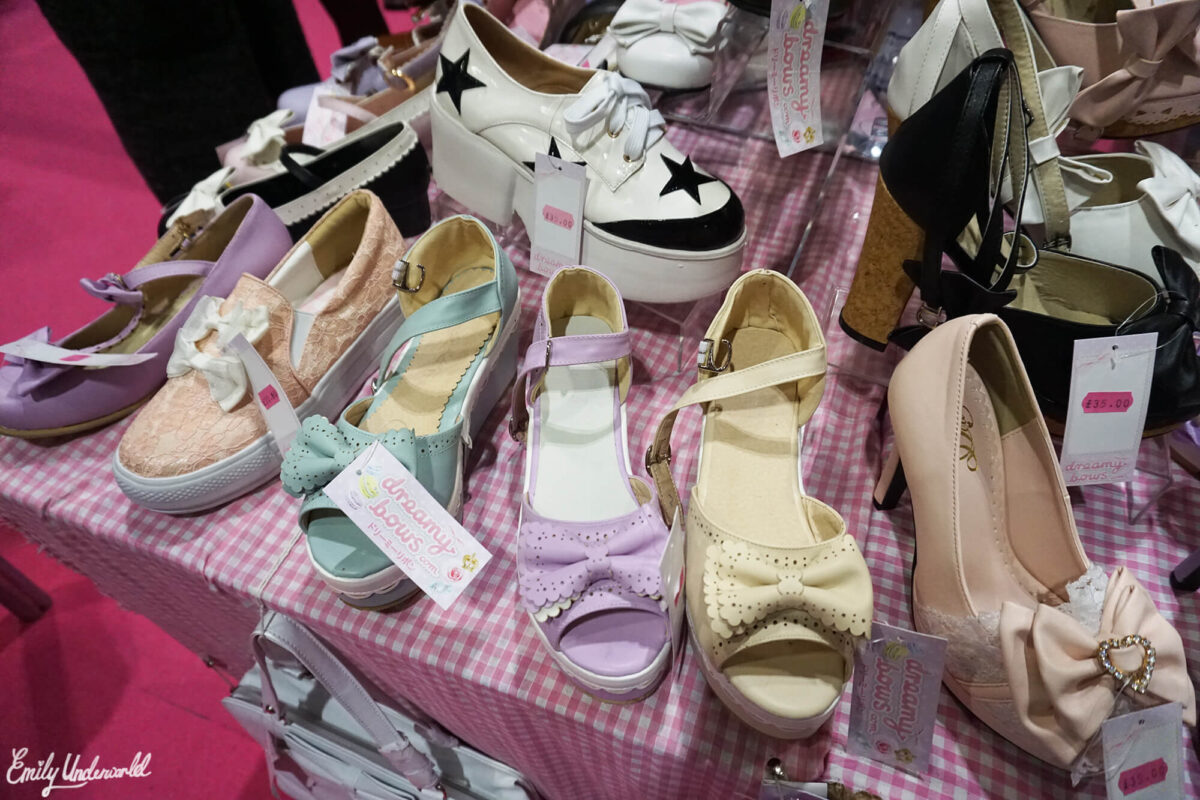 As you can see from my pictures, I decided to go dressed in my Alice in Wonderland-esque Lolita outfit, which got a lot of attention, particularly in the 'Pop Asia' section! One of my favourite kawaii fashion brands, Dreamy Bows, had a stall, and I couldn't resist picking up a really cute pair of pastel purple platforms to complete my outfit – I ended up putting them on straight away and thankfully they were comfortable enough to wear all day around the convention.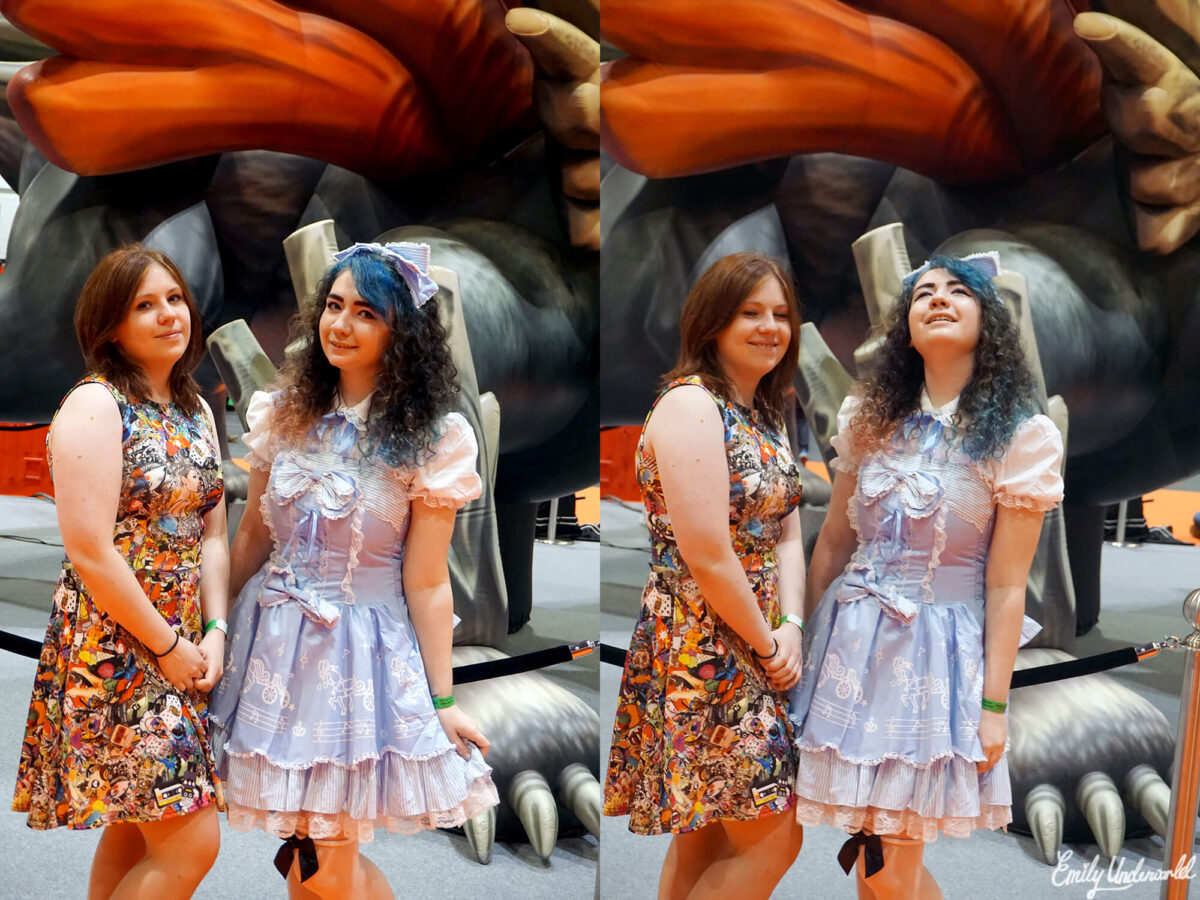 Alicja and I spent a fair amount of time in the morning trying to get our friend Callum to take a decent picture of us… it didn't really work out well. To be fair, I was distracted by all of the cute things and awesome costumes, but let's just say that Callum will never be a photographer!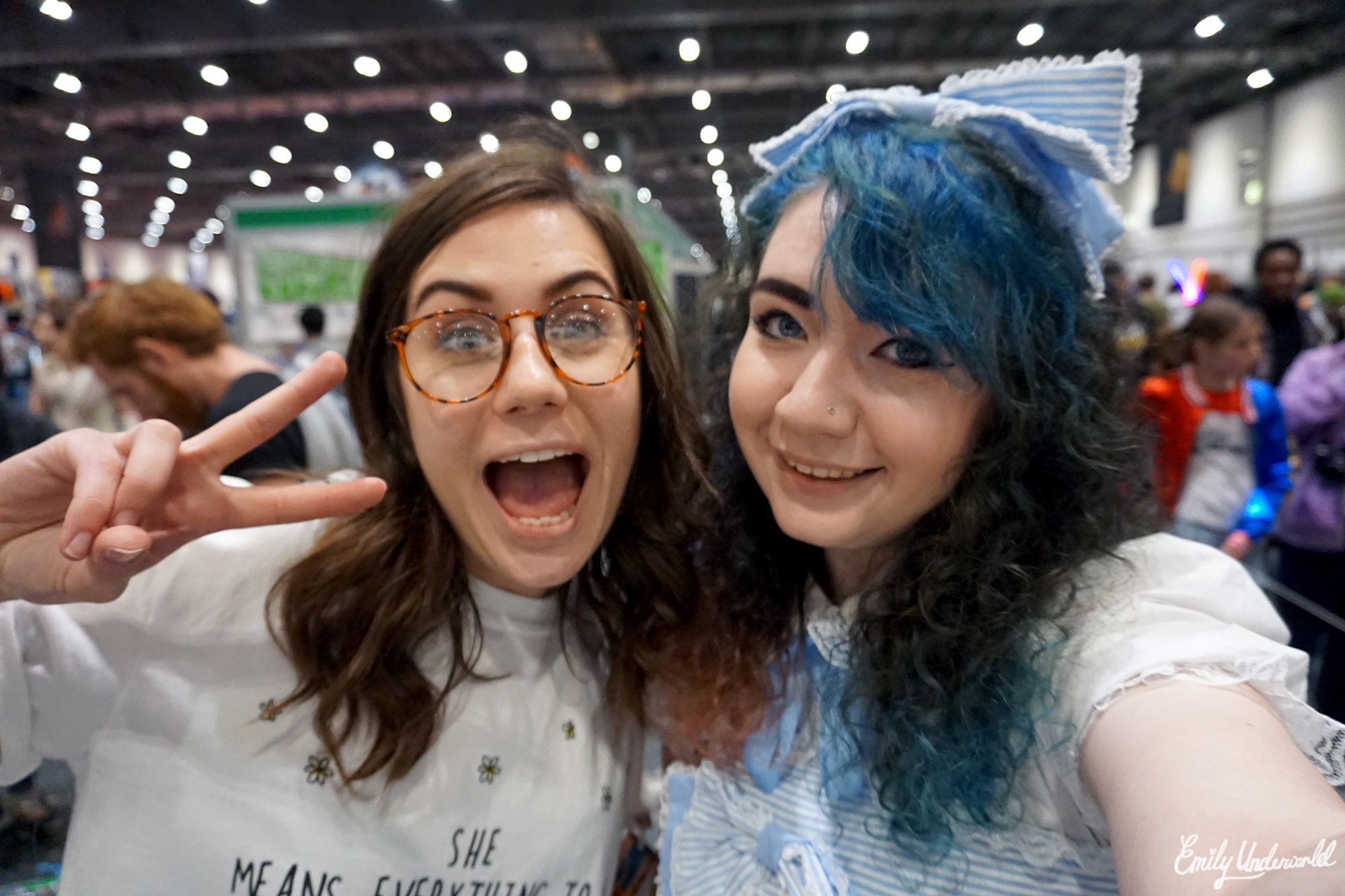 I'm so thankful to have met Dodie (doddleoddle), one of my favourite YouTubers! She was so lovely, and we chatted for a while about my lolita outfit, while my friends awkwardly stood by not knowing who she is. I'm such a fangirl.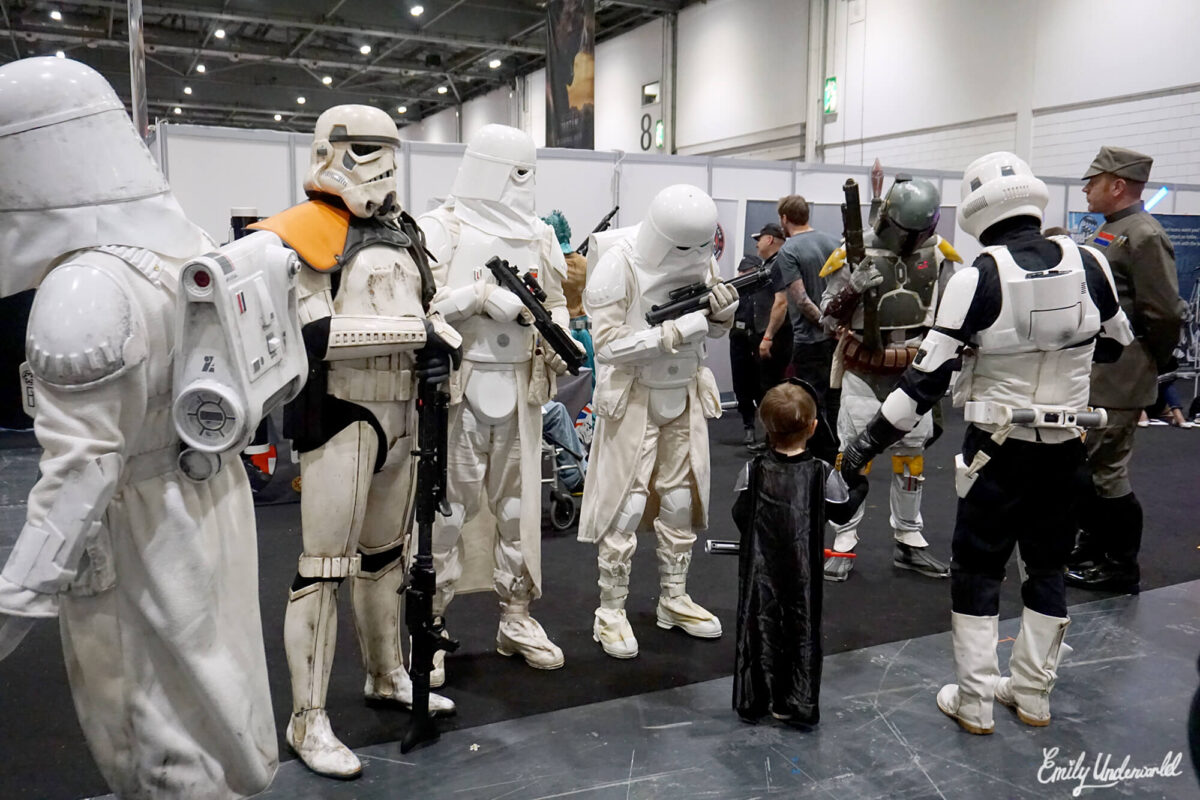 There were so many people dressed in Star Wars costumes (as well as Deadpool and Harley Quinn…), which was awesome. I got lots of pictures of stormtroopers, Kylo Rens, Darth Vaders… and even got a picture with a Darth Maul! Pictured above is an adorable toddler dressed as Darth Vader, surrounded by stormtroopers calling him 'my lord', it was really funny.
One of the highlights of the day for me was going to the vidcon / summer in the city panel for my favourite cosplay and kawaii fashion YouTubers, including Beckii Cruel, Noodlerella, Abipop and Kelsey Ellison. I vlogged parts of that if you want to see! I sadly didn't get to meet them afterwards, but I'm glad I went to the panel!
I had an amazing time at MCM Comic Con with my friends, I'll definitely be going again! You can watch the vlog here:
Thanks for reading,

Find me here: Bloglovin | Twitter | Instagram | Music YouTube | Vlog YouTube