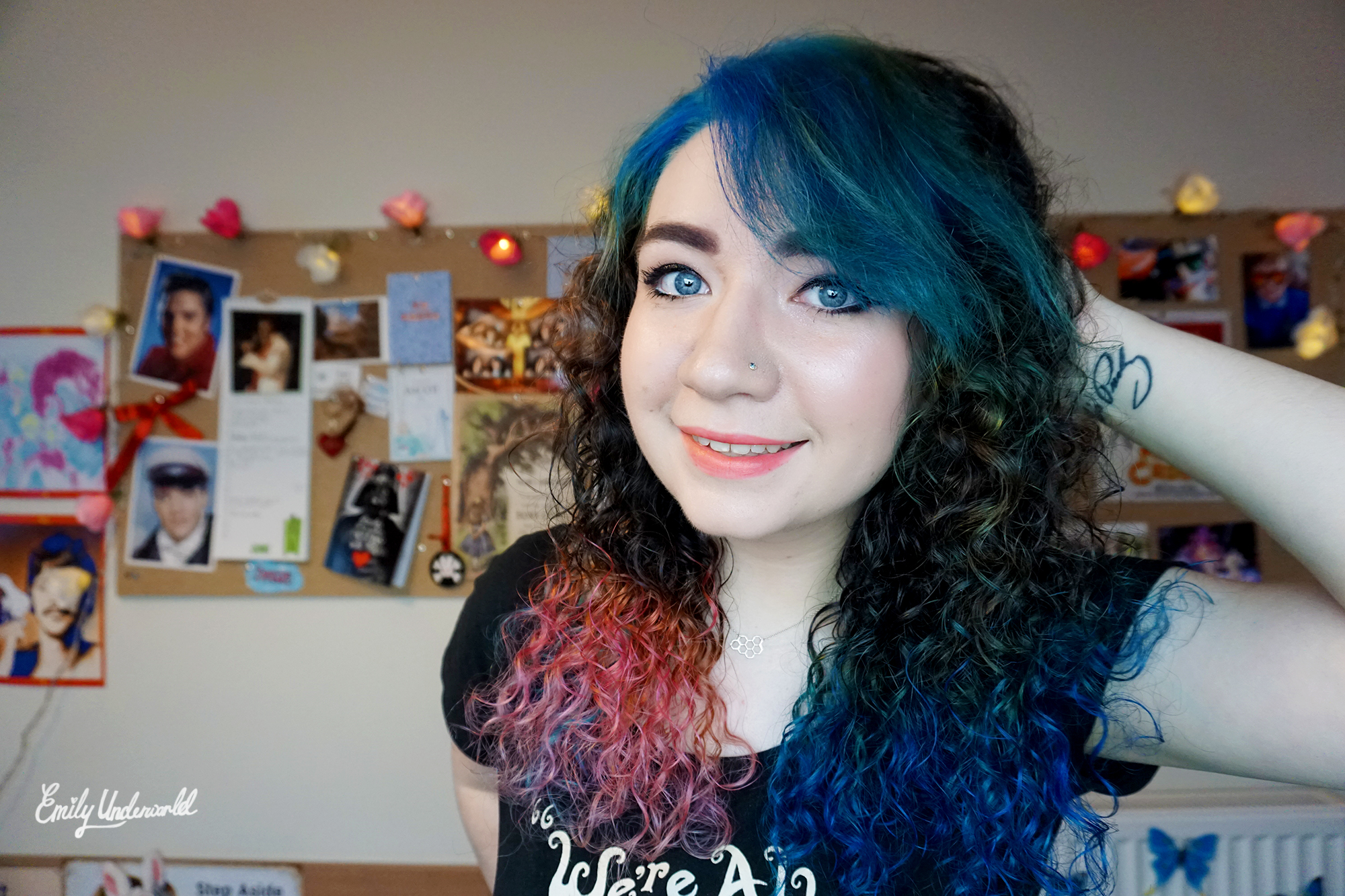 Since starting university last year, my hair has been an array of 'crazy' colours, including varying shades of purple, pink and blue dip-dye, even purple and green at one point, then a few months ago I dyed it all a dark navy blue / black. I get bored quickly, and when my brown hair started growing through, I decided to bleach the roots and dye them bright blue instead of re-dying it blue/black. I had leftover peroxide and bleach powder so of course I decided to dip-dye the rest of my hair, and went a bit crazy with pink and blue dye, Harley Quinn style.
It all worked out well, I love it, especially the blue side fringe! I get a lot of compliments for my "cool" hair, and lots of people have pointed out that the blue matches my eyes (and my glasses when I wear them). As I've tried a variety of different bright hair dyes, I thought I'd write a blog post about which ones I recommend, and how I got my naturally dark brown hair to look like this.
You Will Need:
Peroxide Developer
Bleach Powder
Bright Hair Dye(s)!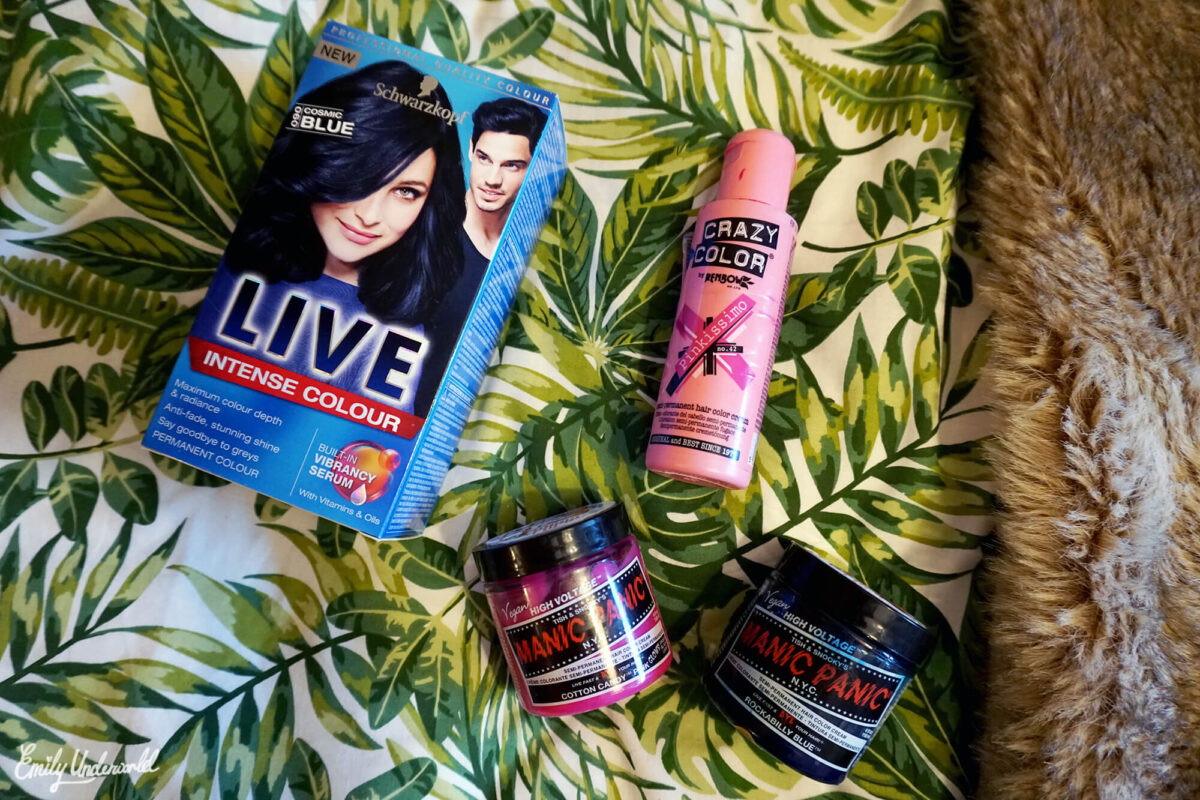 As my hair was already dyed a very dark blue, almost black, it took a long time (and two attempts) to lighten the dip-dyed ends enough for the bright colours. It was much quicker and easier to lighten my brown roots, which is why my fringe is a brighter shade of blue than the ends of my hair, despite using the same dye. I used 40vol peroxide developer, because I had such dark hair before, but if you have 'virgin' (un-dyed) hair, or lighter hair than me, you should use a lower volume so it's less damaging. I left it on for about half an hour, then did the ends again for another half hour the next day.
If you have medium-long hair like me, I'd recommend buying bleach powder and peroxide developer separately, rather than a box kit you can get in Boots, because even if you're only dip-dyeing your hair, it probably won't be enough. Online beauty salon supply websites like Capital Hair & Beauty are great for getting all the things you need individually, with lots of choices for peroxide developer and bleach.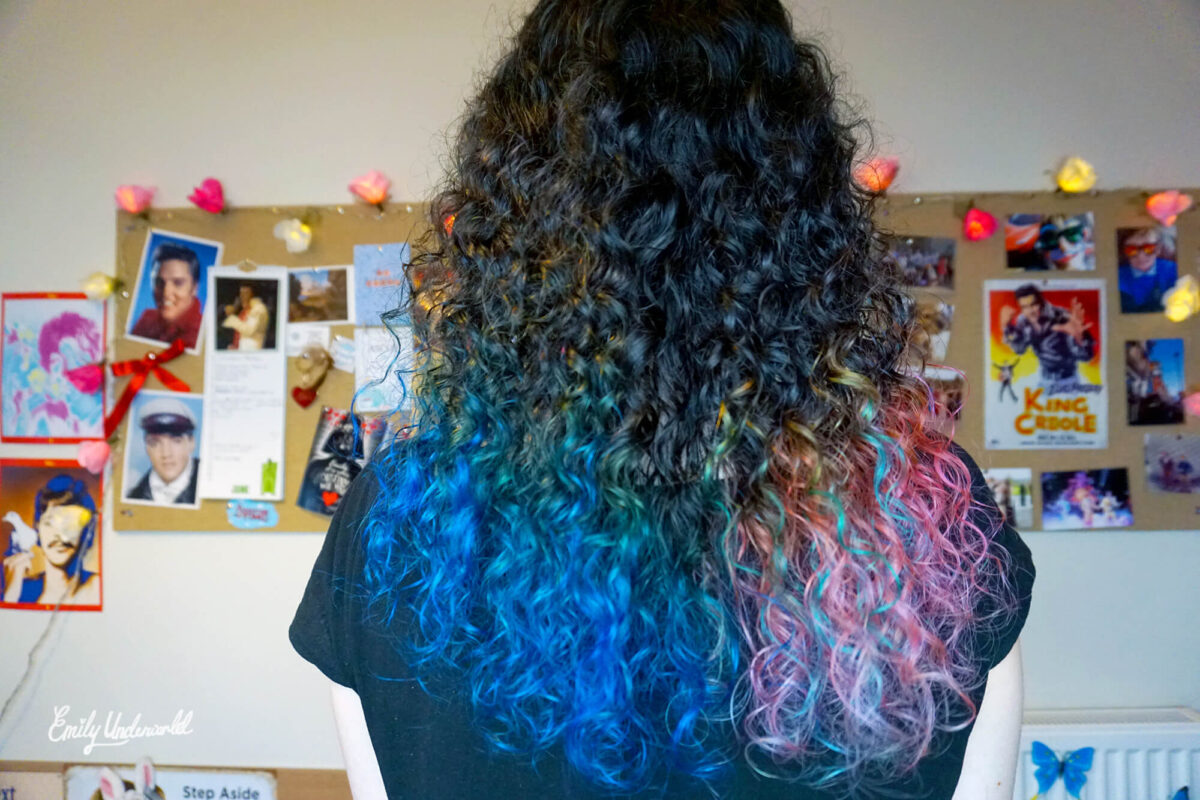 For the bright colours, the length of time you need to leave it on varies on what dye you use. I find that dyes with a more gel-like consistency (such as La Riche Directions, and some of the Manic Panic dyes), don't show up as well, regardless of how long I leave them on (which may be because I have curly hair and I find that it's harder to get these dyes to 'sink in' to my hair?), whereas more liquid-y ones like Crazy Color and thicker ones like Live Color XXL need less time and show up more vividly. Personally, I'd recommend Crazy Color the most, as well as Live Color XXL (they have a limited range of colours though), but one of my friends swears by La Riche Directions (I tried a purple dye from them once and it wasn't great), and Manic Panic also has a good reputation (I personally love their Rockabilly Blue, but Cotton Candy Pink isn't as bright as I'd like). Capital Hair & Beauty sell a variety of semi-permanent hair dyes, including my favourite brand, Crazy Colour for only £2.50! They also have Schwarzkopf, La Riche Directions, Wella, L'Oreal and lots of other brands.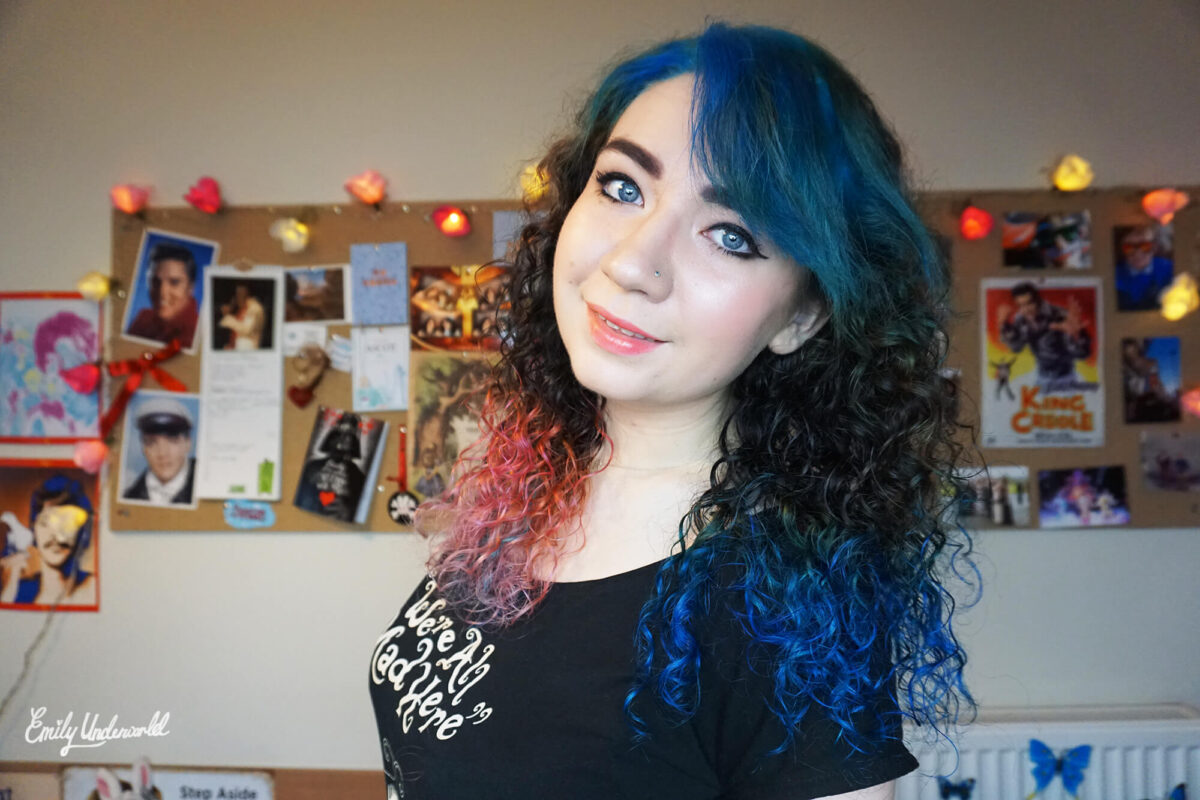 Of course, brightly coloured hair dyes fade pretty quickly when I wash my hair, but that's part of the fun! I always have varying shades of blue, and it's easy enough to change the colour to purple or something else if I want to. Right now, I'm loving the pink and blue 'Harley Quinn' style hair, so I think I'm going to keep it like this for a while.
Okay, I think I covered everything! I'm currently writing this with blue hands because I touched up my blue roots this morning… I'd recommend wearing gloves but I'm too lazy, so now I have Smurf hands.
Thanks for reading,


Find me here: Bloglovin | Twitter | Instagram | Music YouTube | Vlog YouTube
*This blog post contains sponsored links from Capital Hair & Beauty.