AD. This Photowall Poster Review features a gifted poster. This blog post is unpaid, and all opinions are my own. I've also got an exclusive discount code to share with you at the end!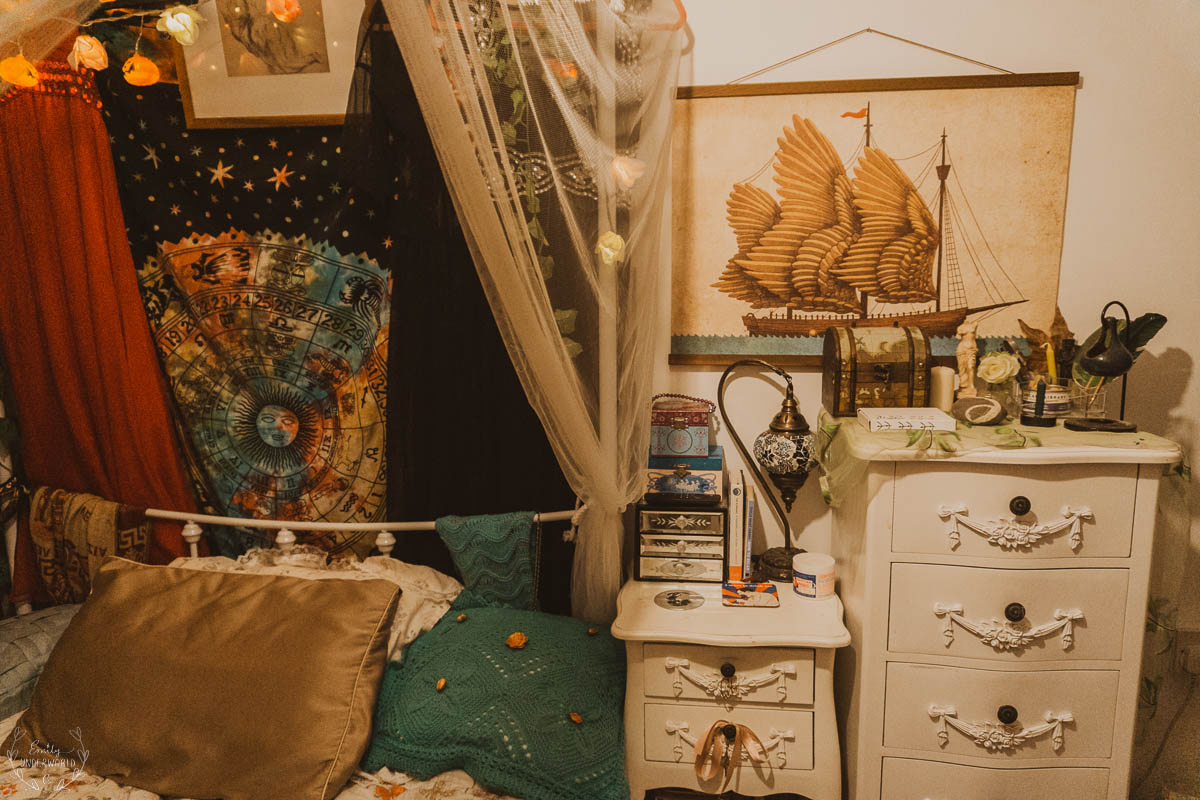 About Photowall
Photowall is a Swedish company, providing high-quality wall art. They have thousands of designs, all hand-picked and made-to-order. You can also upload your own photos for a custom piece.
Shipping was incredibly fast. I was very surprised to see my order arrived two days after placing it!
Photowall offer a 30-day customer satisfaction guarantee. This is great, because you never really know how art will look on your wall.
They have a clear environmental policy, which includes recycling, biodegradable ink, and planting 5000 trees each year. You can read about their environmental efforts here.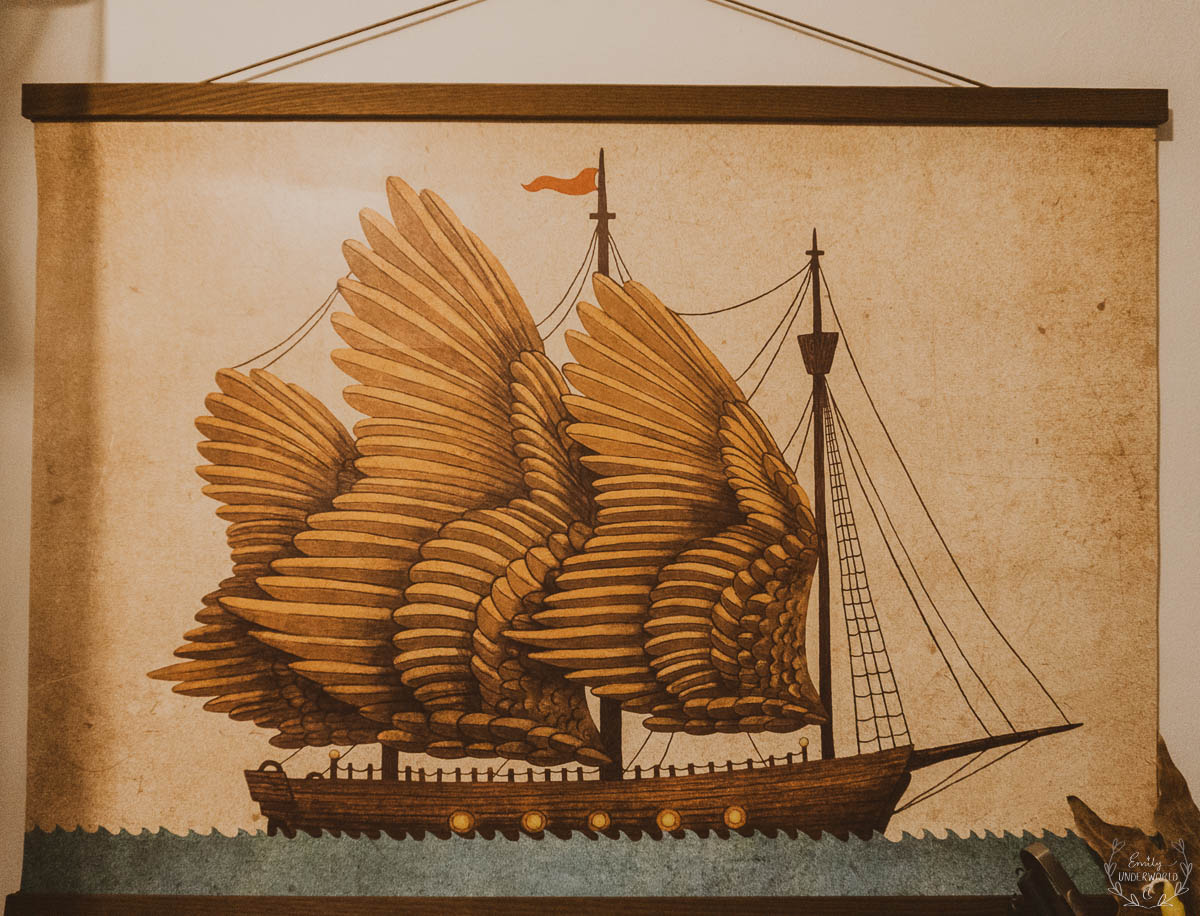 The Poster & The Artist
I'll admit that I spent quite a long time trying to choose my Photowall poster. They have an abundance of beautiful photographs and illustrations to choose from!
Eventually, I picked out this Winged Odyssey poster, illustrated by Terry Fan.
As a student of Classics and Archaeology, I felt it was perfect for me! This vintage-style poster reminds me of mythology and adventure. I've always loved boats (I had a huge 'pirate phase' as a child).
I'll share some links to a few other designs I love later on the post.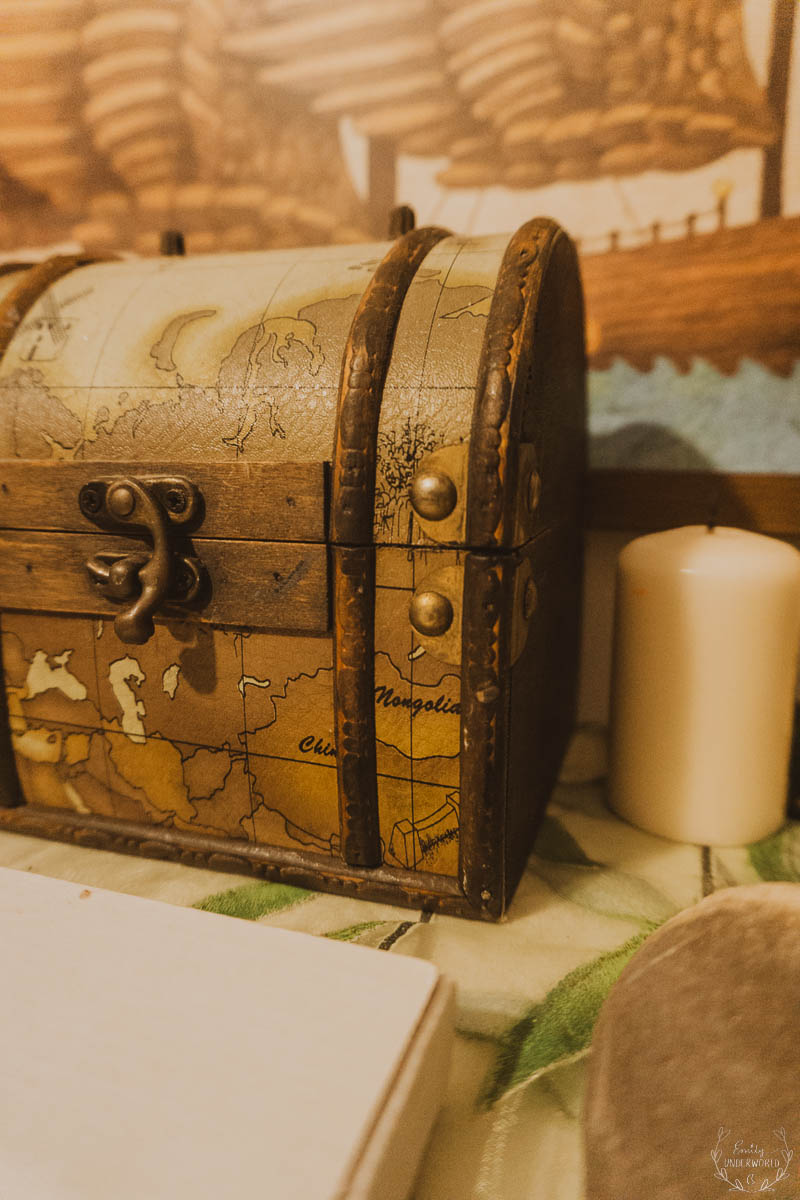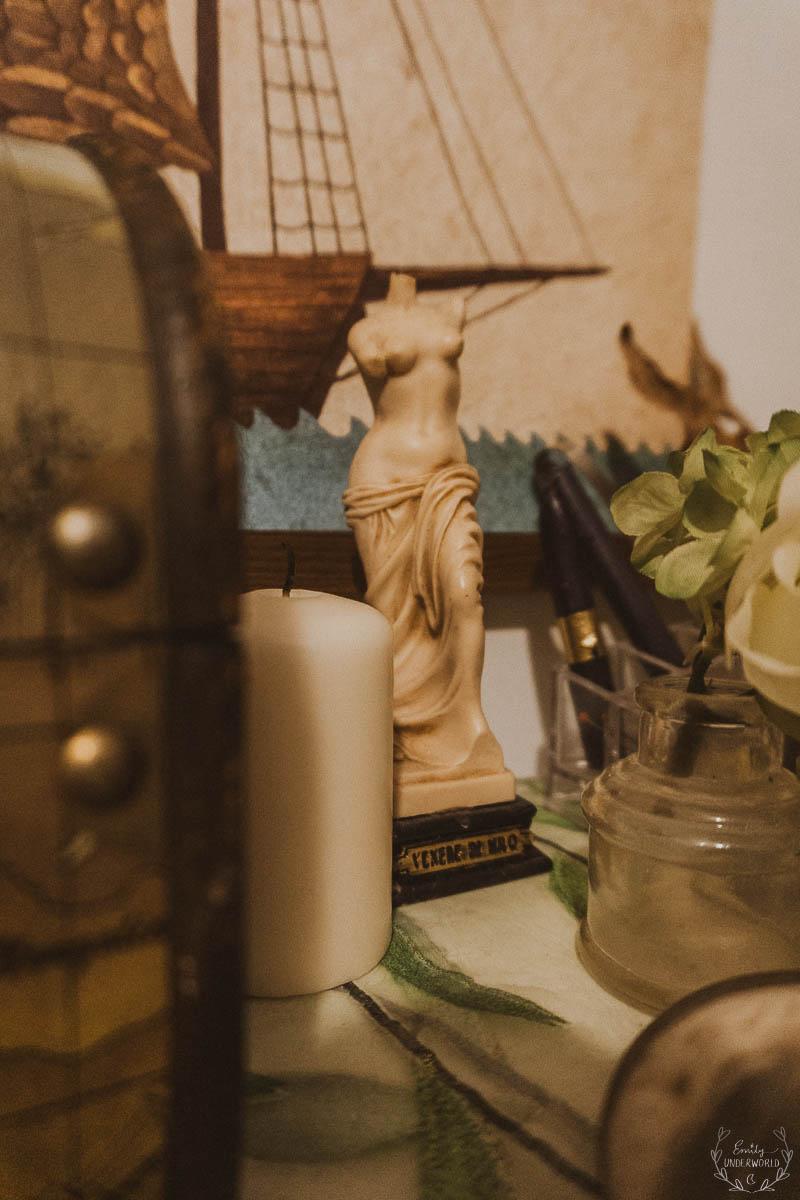 The Winged Odyssey poster goes so well with my bedroom decor style. My theme is an eclectic mix of nature, fairytales, adventures and 'dark academia'. Essentially everything I've ever owned since childhood, and trinkets from my Grandad's travels around the world.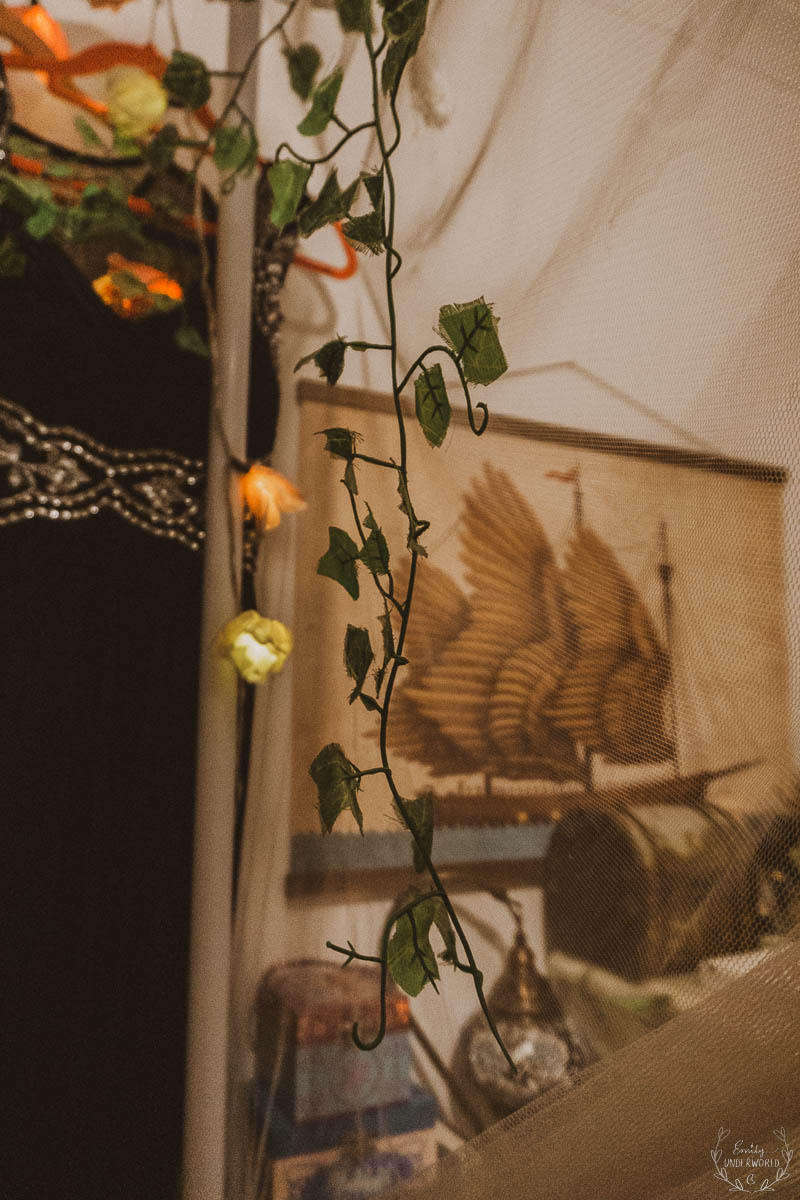 Photowall also sell some beautiful wall mural stickers and wallpapers! As I'm renting, and not sure how long we're staying here, I decided a poster would be the best option.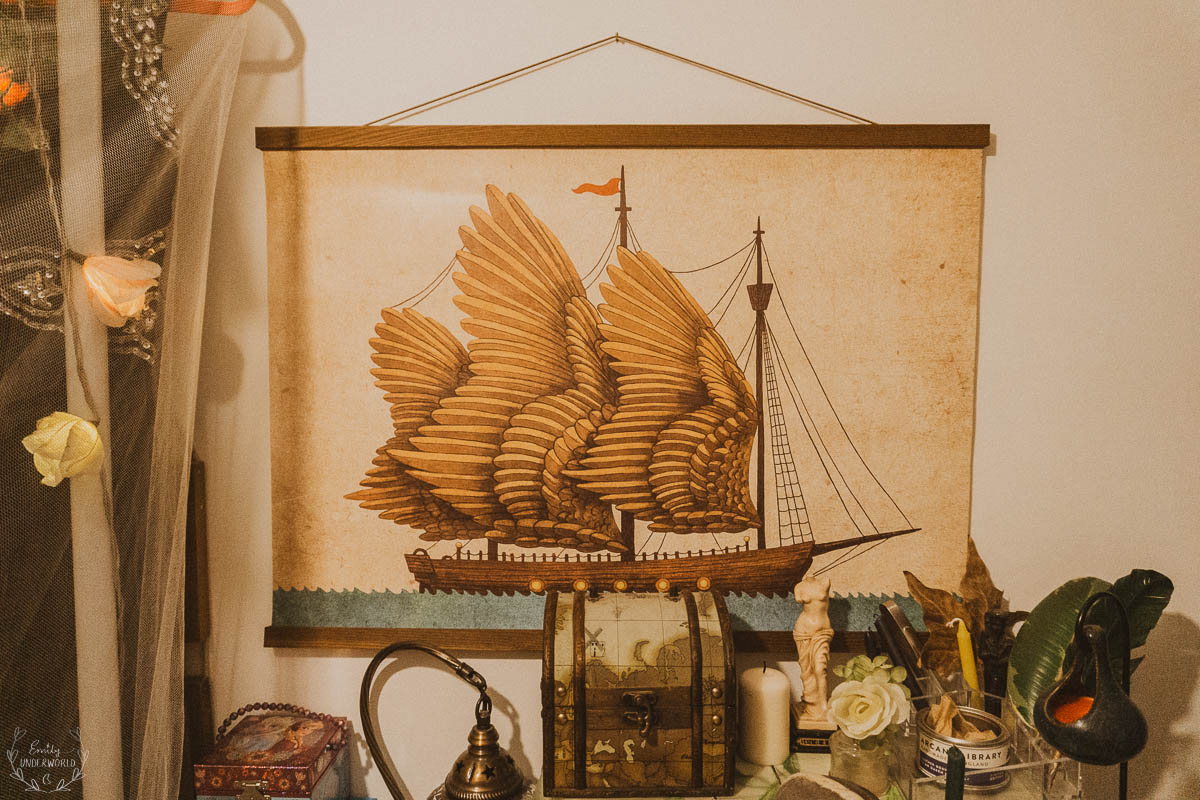 Putting The Frame On The Poster
I was a bit worried that I'd somehow mess this up, but after a bit of fiddling about, the frame sits perfectly. Anyone else struggle with basic instructions?
The string is adjustable, but you do have to cut it. Make sure you know how high or low you want the poster to hang first!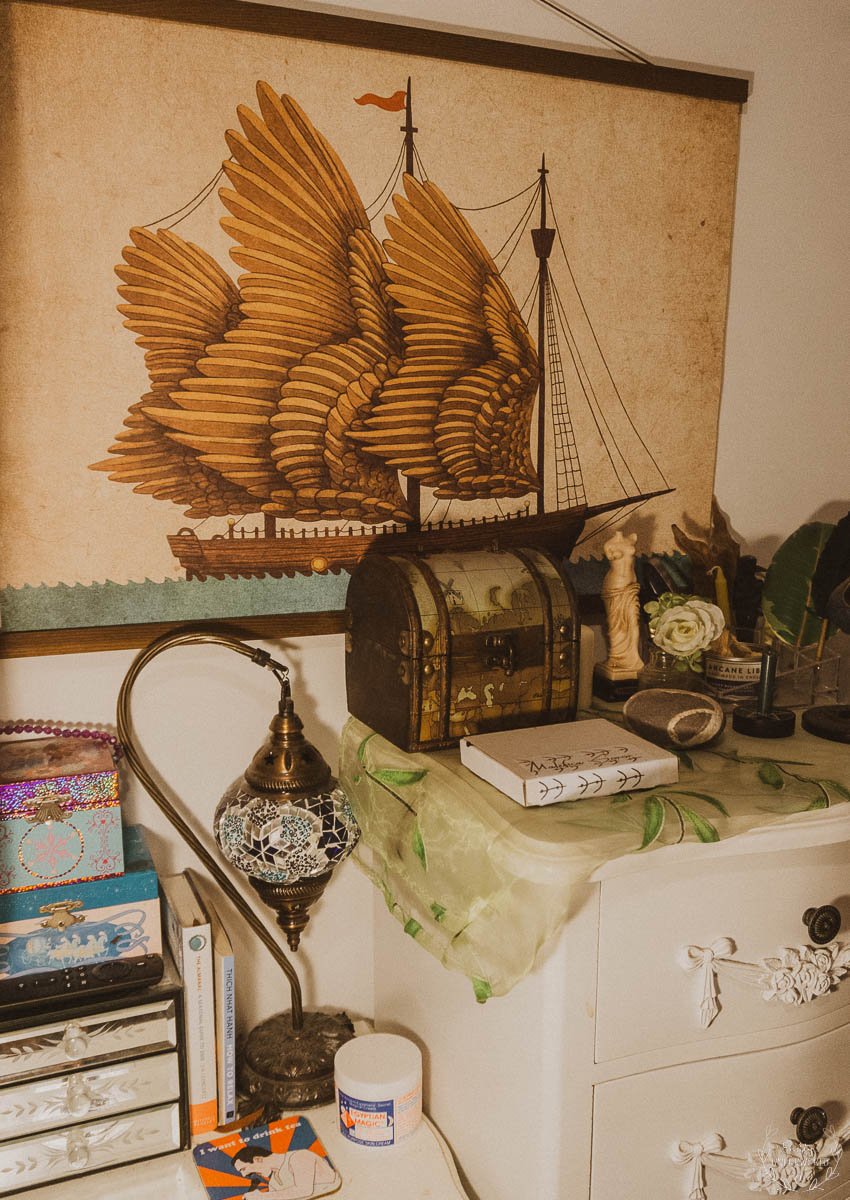 A Discount Code for Photowall
If you'd like to check out Photowall for lovely canvas prints and posters, feel free to use the discount code emilyunderworld25 for 25% off. This code is valid for a month (until December 24th 2020), and is not an affiliate link.
Here are some of my favourite Photowall designs:
What do you think of the poster?
All the best,


Find Me Here: Instagram, Twitter, Pinterest, TikTok, YouTube.