I was gifted PR tickets for Rip It Up, this blog post is not sponsored & all opinions are my own.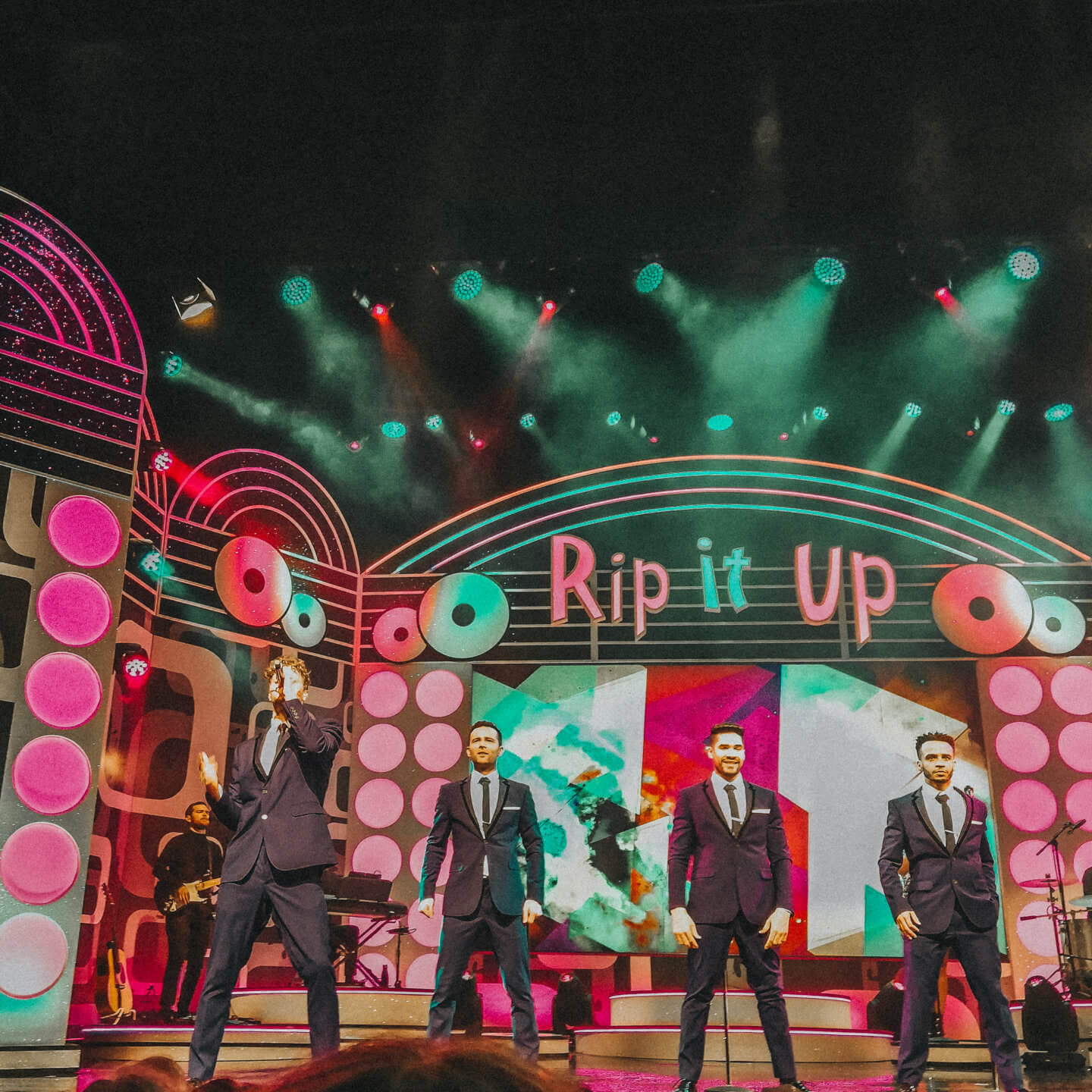 I love a West End show. If I had the funds and time to see a West End show every weekend, I probably would. I was lucky enough to finally see Phantom of the Opera recently, followed by a little wander around Theatreland after dinner. We ended up walking past the Garrick Theatre near the National Gallery, noticing that they have a new show on called Rip It Up, based on the style and music of the 1960s. I was immediately interested in the show, as a big fan of 60's music and fashion!
As if by magic, about a week later I had an email in my inbox asking if I'd like to review Rip It Up! Of course, I jumped at the opportunity; reviewing West End shows are my all-time favourite blog posts to write!
I saw the Beatles musical Let It Be at the Garrick Theatre a few years ago, and really enjoyed the experience, so I had high expectations of Rip It Up.
I was certainly not disappointed!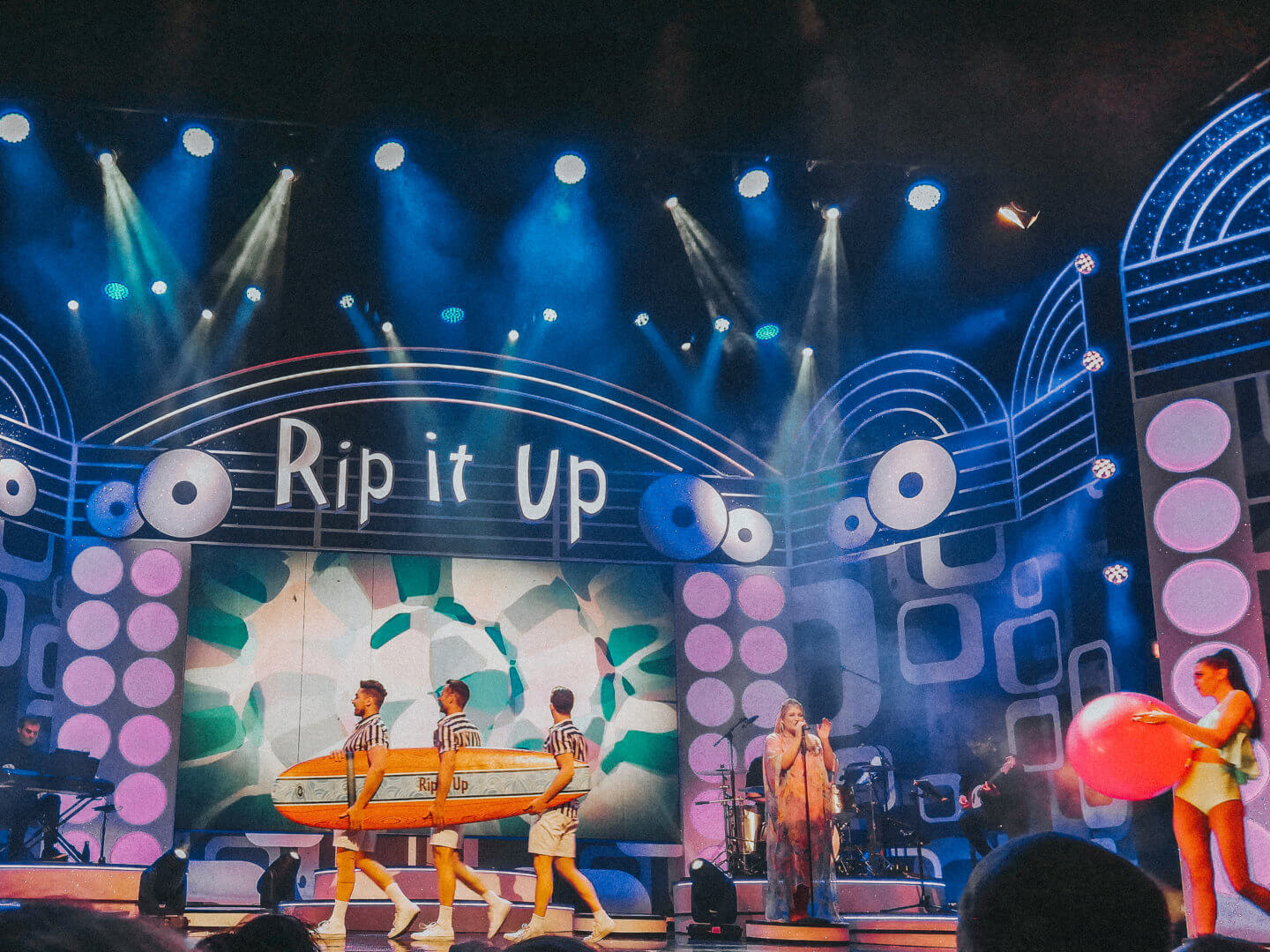 While it was the 1960's theme that drew me into the show, I quickly realised that the show features many talented musicians, brilliant dancers from Strictly Come Dancing, and even an Olympic gymnast!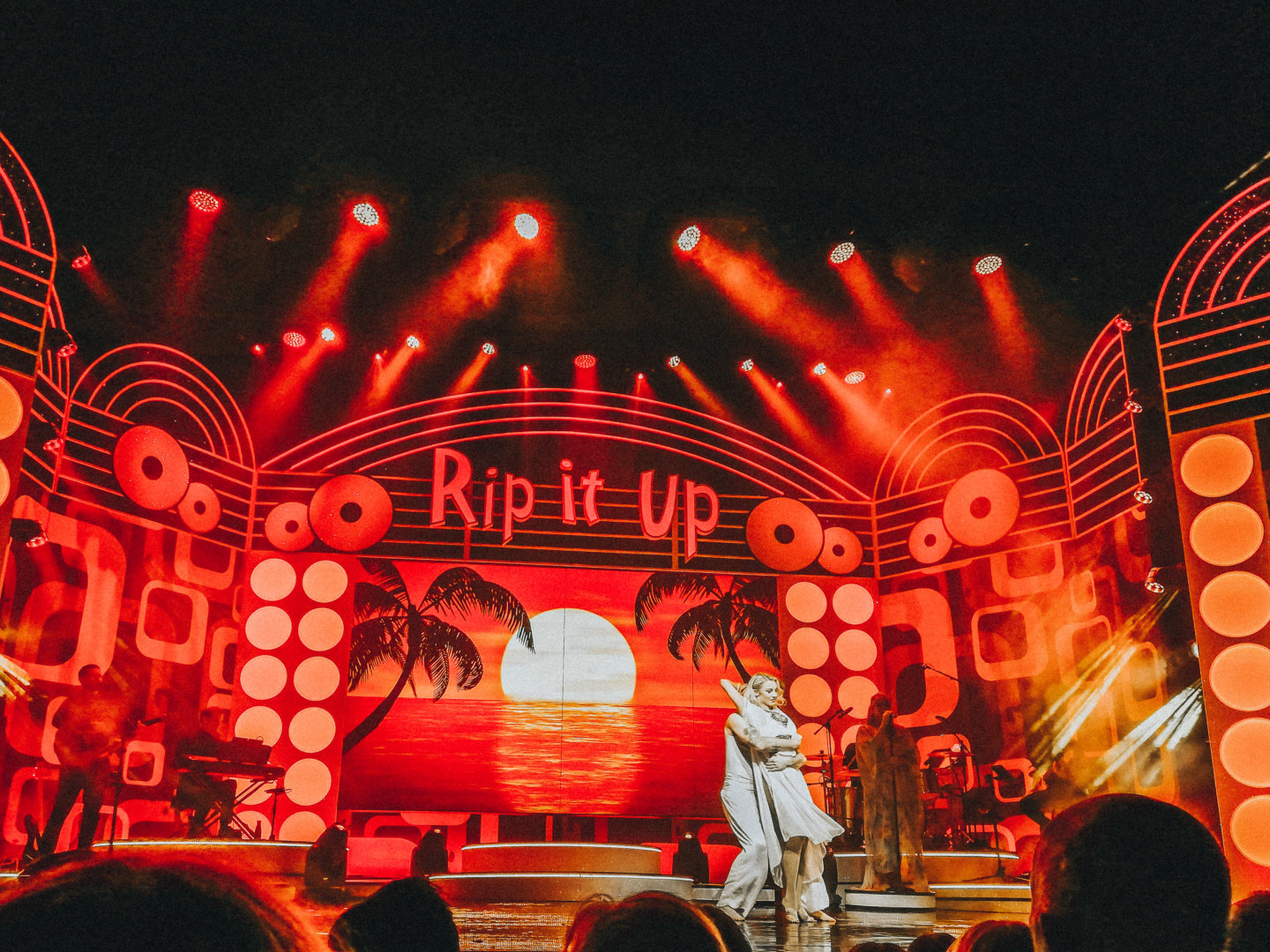 Rip It Up features Harry Judd from McFly, Aston Merrygold from JLS, Jay McGuiness from The Wanted, and Louis Smith, an MBE Olympic Gymnast, alongside many incredibly talented dancers.
I really appreciated how they played up to all of their individual talents: Aston and Jay sang some of the songs (they were both brilliant), Harry played the drums in a few songs, and Louis even did some gymnastics. All four of the boys were on Strictly Come Dancing, and certainly showed off the wonderful dancing skills they'd learned. The ladies dancing with them were unbelievably talented, with SO much energy.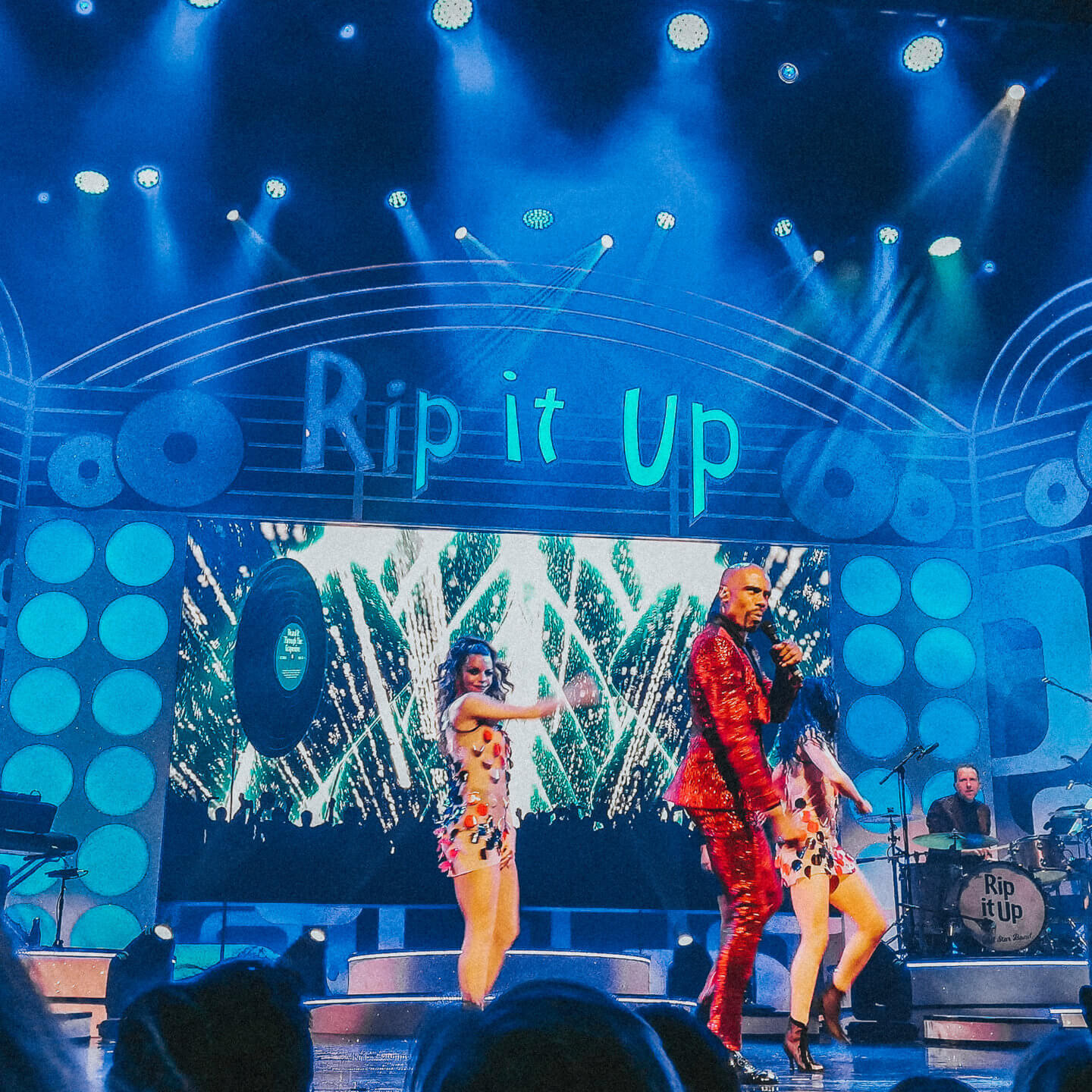 The show is presented by Cavin Cornwall, who was very funny and engaging with the audience throughout the evening.
I loved how the show featured different genres of 1960's music, including Beatlemania, Woodstock, and Motown, among many others.
All of these themes were presented with amazing dance routines, and probably the most costume changes I've ever seen in the West End!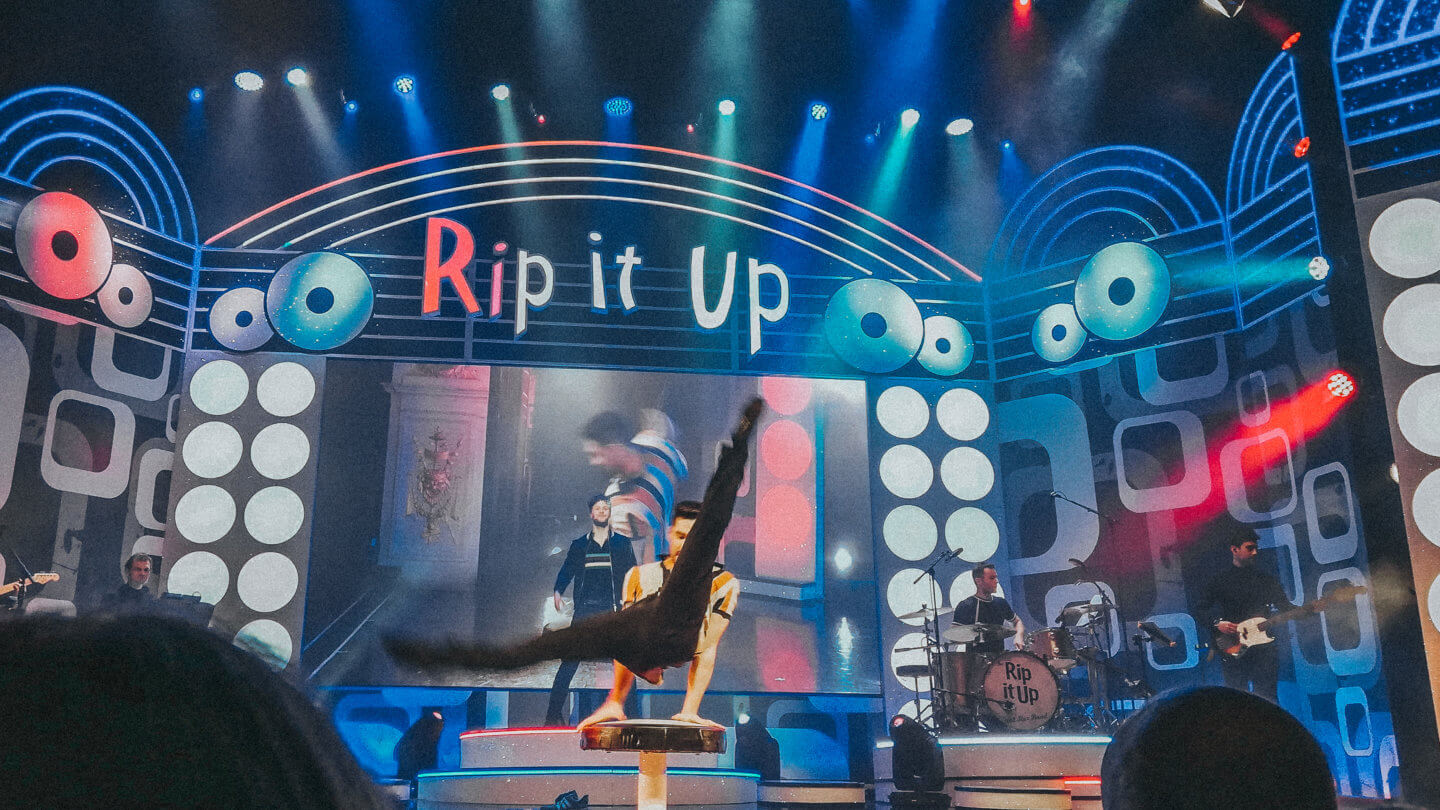 The band were on stage, making it feel like a concert (the show was presented as a TV show, with live cameras and all!), plus we were encouraged to take photos and even get up to dance at the end.
It was so fun, I couldn't stop smiling all evening, and I loved that it brought in a wide range of ages! There was an adorable elderly couple sat in front of us dancing in their seats all night – it was magical.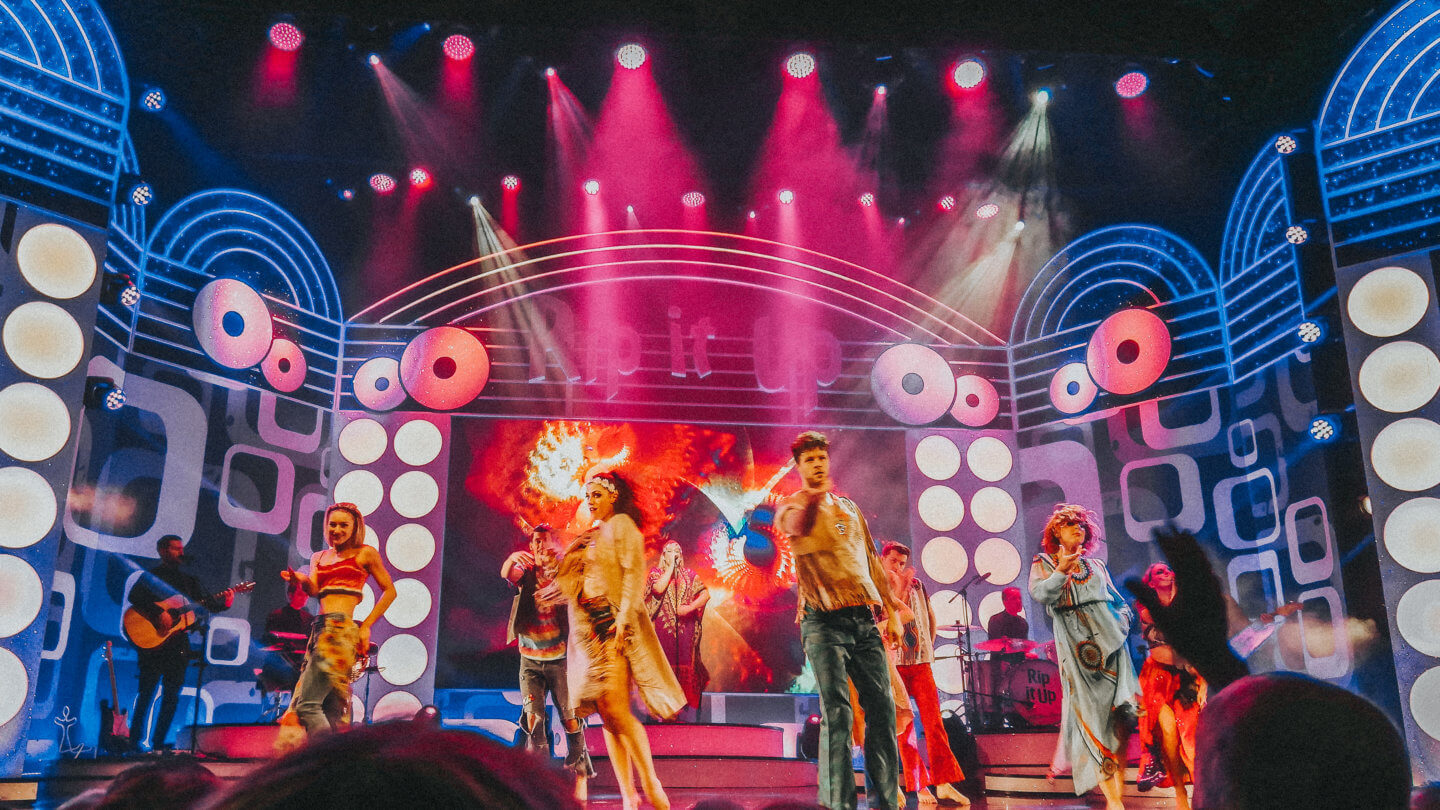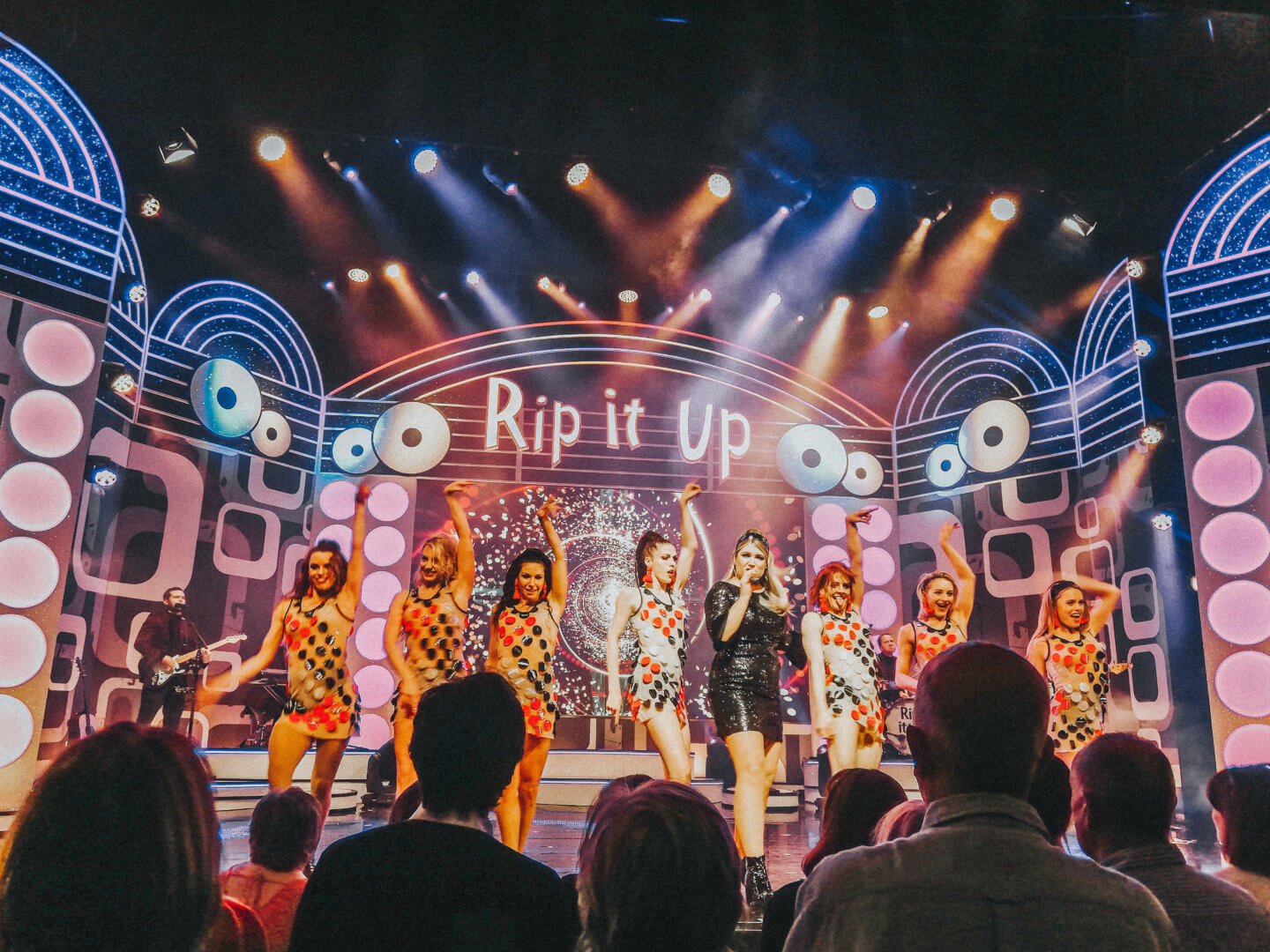 I've been telling everyone at work how good Rip It Up is all week! I'd really recommend seeing it if you can, whether you're into 60's music, fashion, or dancing.
Rip It Up is at the Garrick Theatre until June 2nd 2019, so be sure to get tickets if you want to see it!
All the best,
Emily. x