Hello! Today I've got a Young Adult fantasy book review for you: Splintered by A.G. Howard. Keep reading if you enjoy dark fantasy books with a bit of romance and suspense.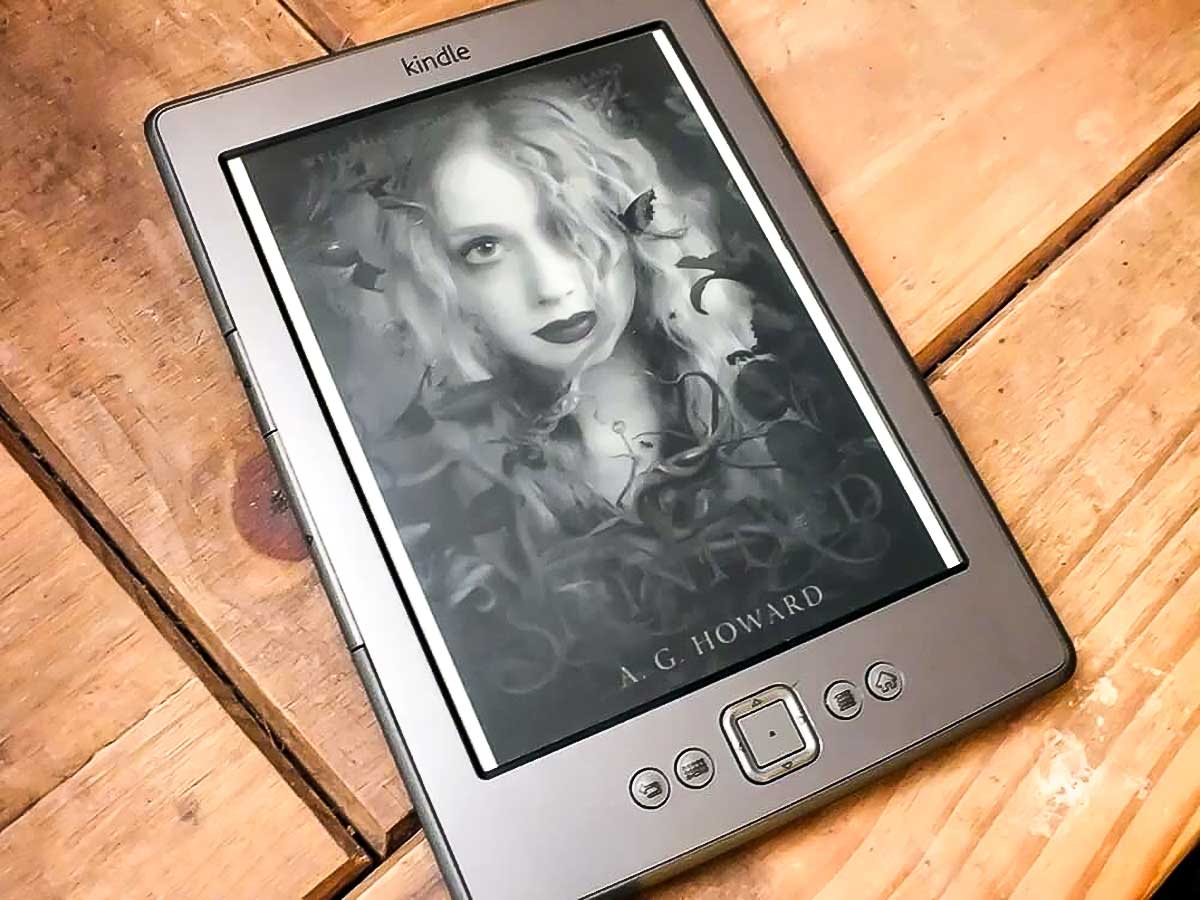 Splintered by A.G. Howard: a dark, twisted version of Alice in Wonderland, complete with a love triangle! 
I recently came across the Splintered series by A.G. Howard, a YA fantasy based on Alice in Wonderland. If you knew me in real life, you'd know that I love Alice in Wonderland. Even my Kindle cover has a picture of Alice on it! The 1951 Disney film is my all-time favourite, and I love the original book by Lewis Carroll.
I'm not the biggest YA reader, but this series definitely sounded like my cup of tea!
I downloaded the first book of the Splintered series on Kindle, because I couldn't wait to get to Waterstones to get a copy of it. I was hooked from the beginning, and I read the whole book within a week… which is quite quick for me at the moment thanks to A-Level exams.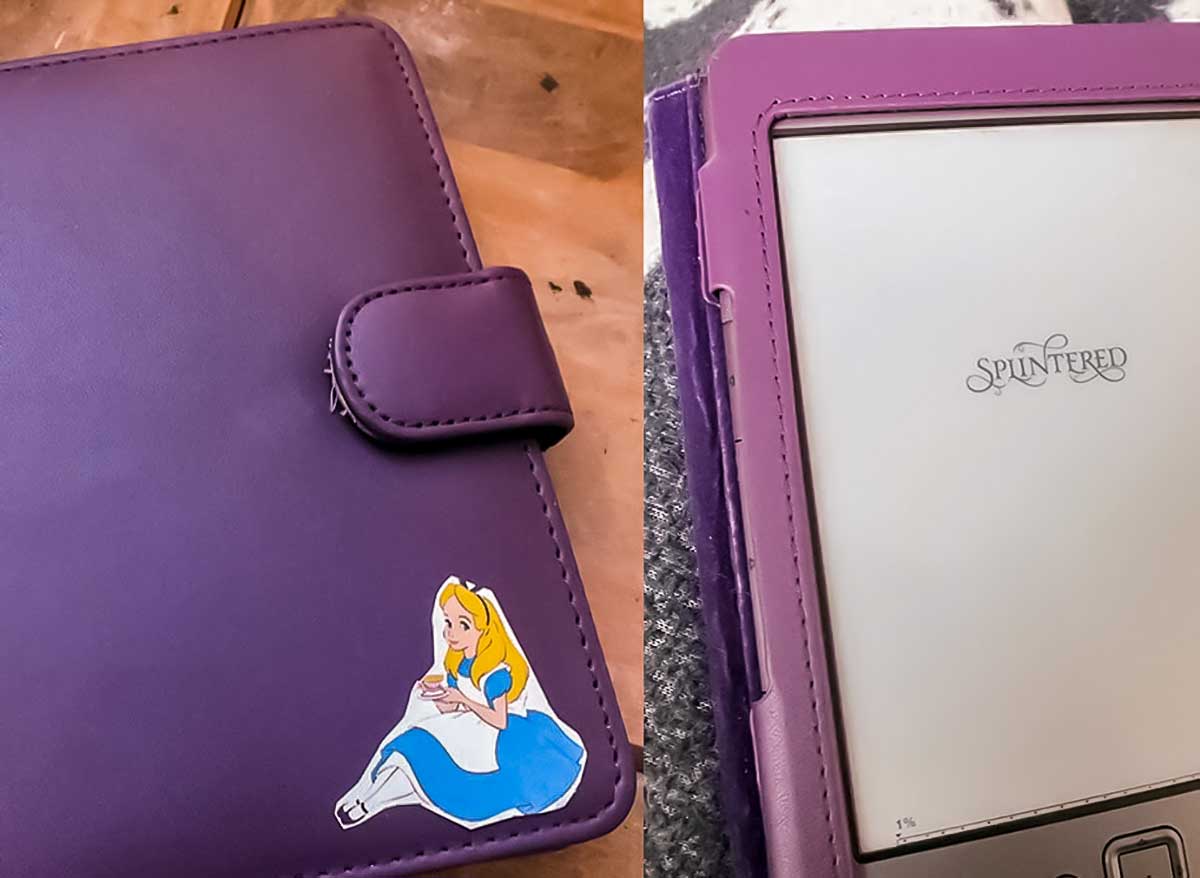 The main character of the Splintered series is Alyssa Gardner, a descendant of Alice Liddell (the girl who inspired Lewis Carroll's original book).
In Splintered, Alice caused a lot of damage to Wonderland, so a curse was placed on her and all of her female descendants. Alyssa and her mother Alison suffer from this curse, and they can hear flowers and bugs speaking.
Alyssa seeks to end the curse and discovers that Wonderland (Underland) is a real place, but it's a lot darker and scarier than Alice's and Lewis Carroll's description of it.  
The way that A.G. Howard writes is captivating. I loved reading the descriptions of Wonderland and understanding how the characters think. The darkness of Wonderland and the curse really drew me in, and I couldn't stop reading.
Splintered also features a lot of romance, which I was surprisingly into! Romance isn't usually my thing.
Alyssa's love interest Jeb is her best friend, and then there is the addition of a mysterious friend from her past, Morpheus. I won't give too much away about what happens, but it's easy to be torn between the two… personally I'm #TeamMorpheus, I love how dark and mysterious he is. If you were a Twilight fan, I'm sure you'll enjoy the romance in Splintered.
---
Will Alyssa be successful in reversing the damage that Alice caused to Wonderland?
---
I love the design of this book, so much that I'm going to buy a hardback copy when I can. The cover art is absolutely beautiful and it captivates the style of the book so well. The choice of font for the book title and chapter headings is perfect, and each chapter page starts with a gorgeous pattern (pictured below).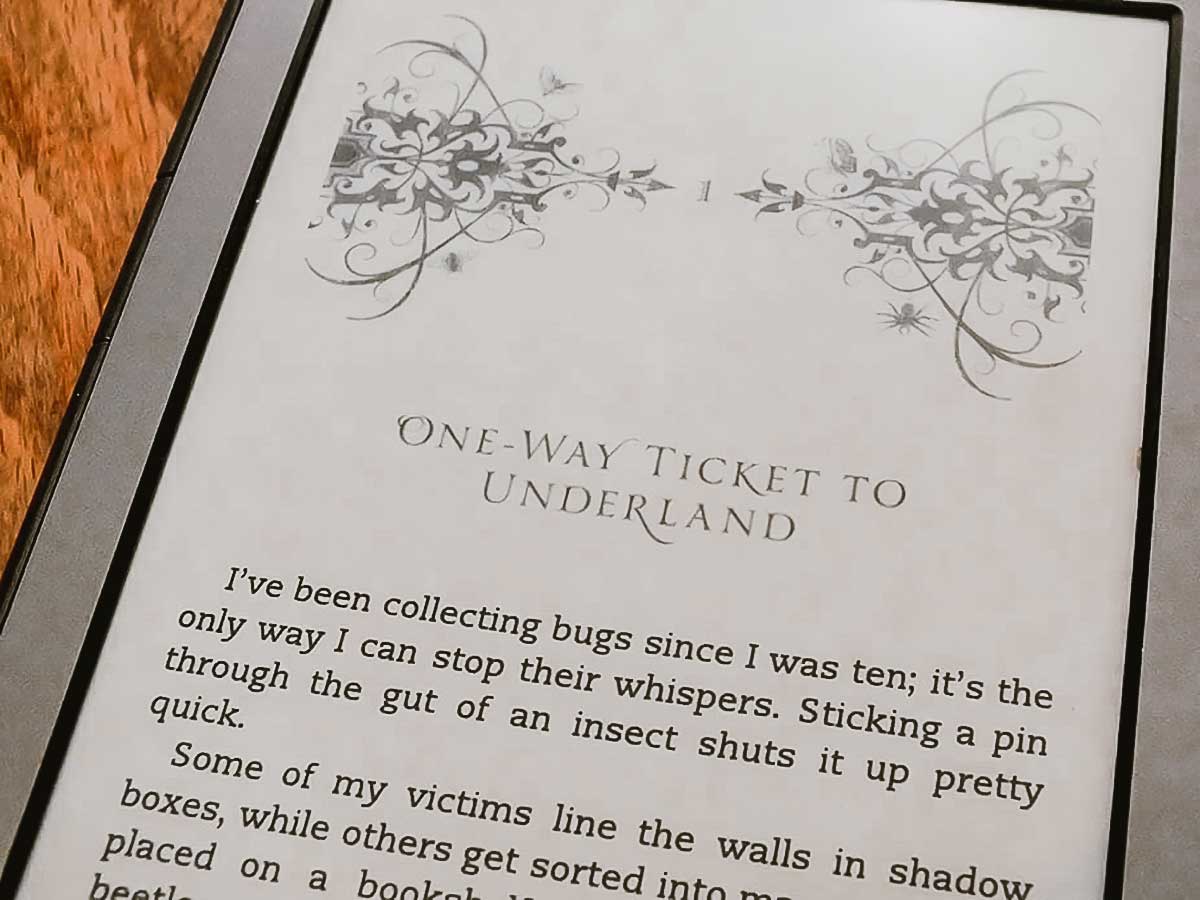 To conclude, as you can probably tell, I highly recommend Splintered by A.G. Howard. I'd suggest it to anyone who likes YA fiction, romance, fantasy, or Alice in Wonderland.  This book is a great read for anyone who enjoys spooky and suspenseful stories. I feel like if you're a Neil Gaiman fan, you'll probably like Splintered.
It's hard to express how much I enjoyed this book, and I really can't wait to start the second book of the series, Unhinged. 2021 Update: I've since read the whole Splintered series, and A.G. Howard's most recent books: Roseblood and Stain. I still love her writing, and always look forward to her latest releases!
I follow the author A.G. Howard on Twitter – she's absolutely lovely and always replies to my tweets! You can follow her here: @aghowardwrites.
Shop the Splintered Series
All the best,

More Book Reviews and Reading Lists
Related Posts