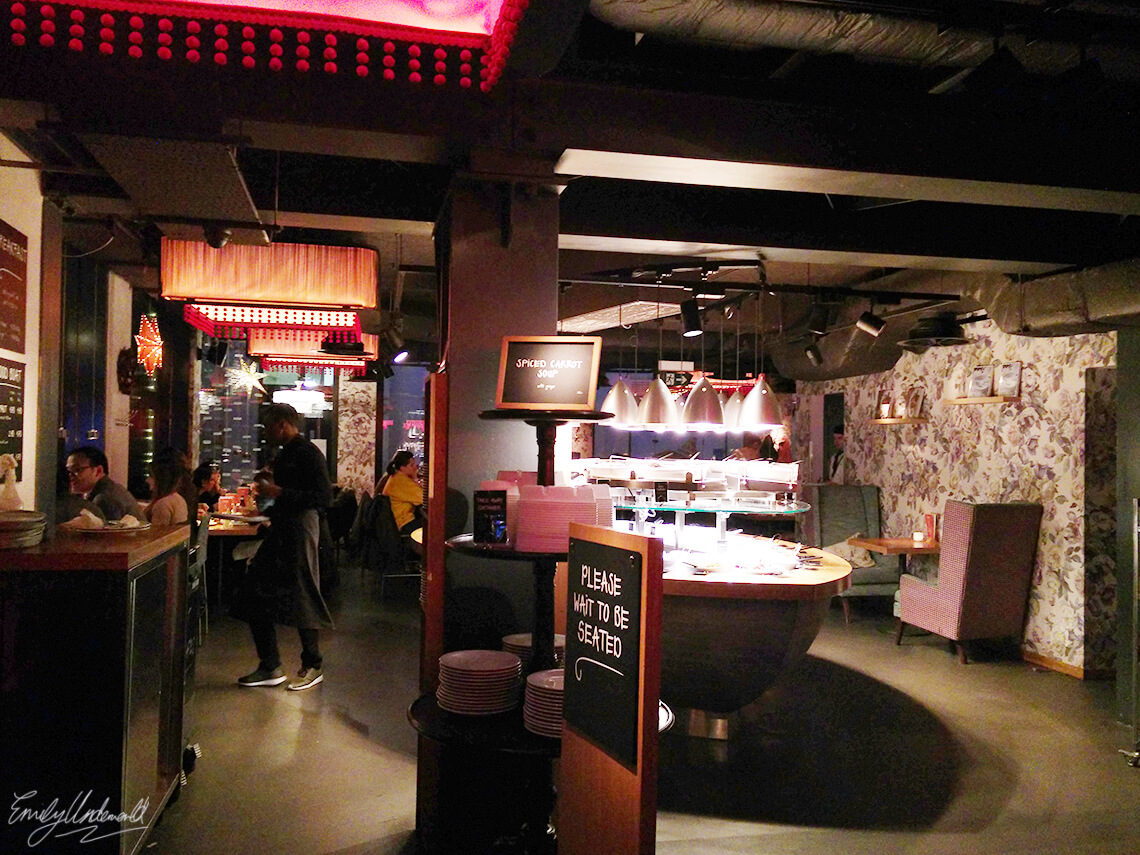 Just before Christmas, I was invited to check out Tibits*, a vegan and vegetarian restaurant. I took my best friend Rhea to their Heddon Street branch (near Regent Street in Central London), and we had an absolutely wonderful time. The food was delicious, I loved the concept, and they had some pretty awesome cocktails (not to mention the Baileys Hot Chocolate).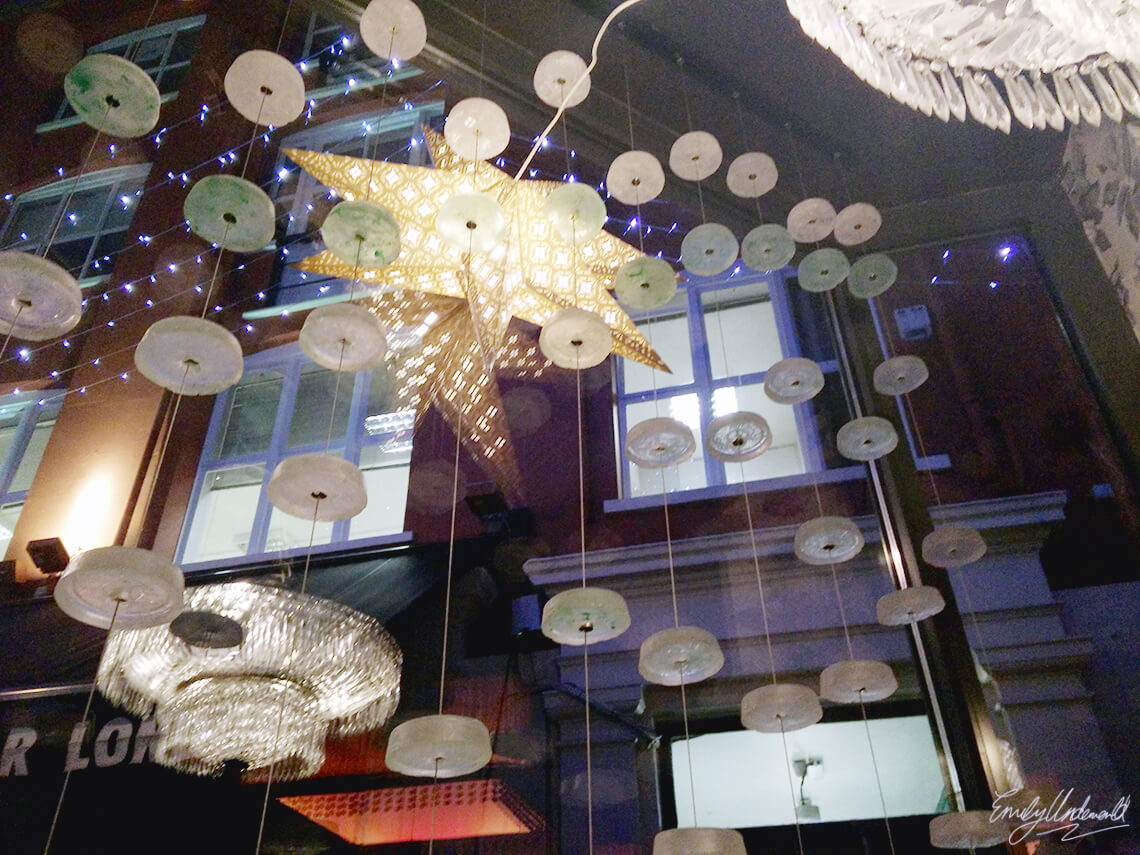 We had a cute table by a window in the corner, complete with a pretty candle (my picture of it came out too blurry unfortunately), next to some lovely decorations. It was rather romantic and cosy, I'd totally recommend going there for a date on Valentine's Day!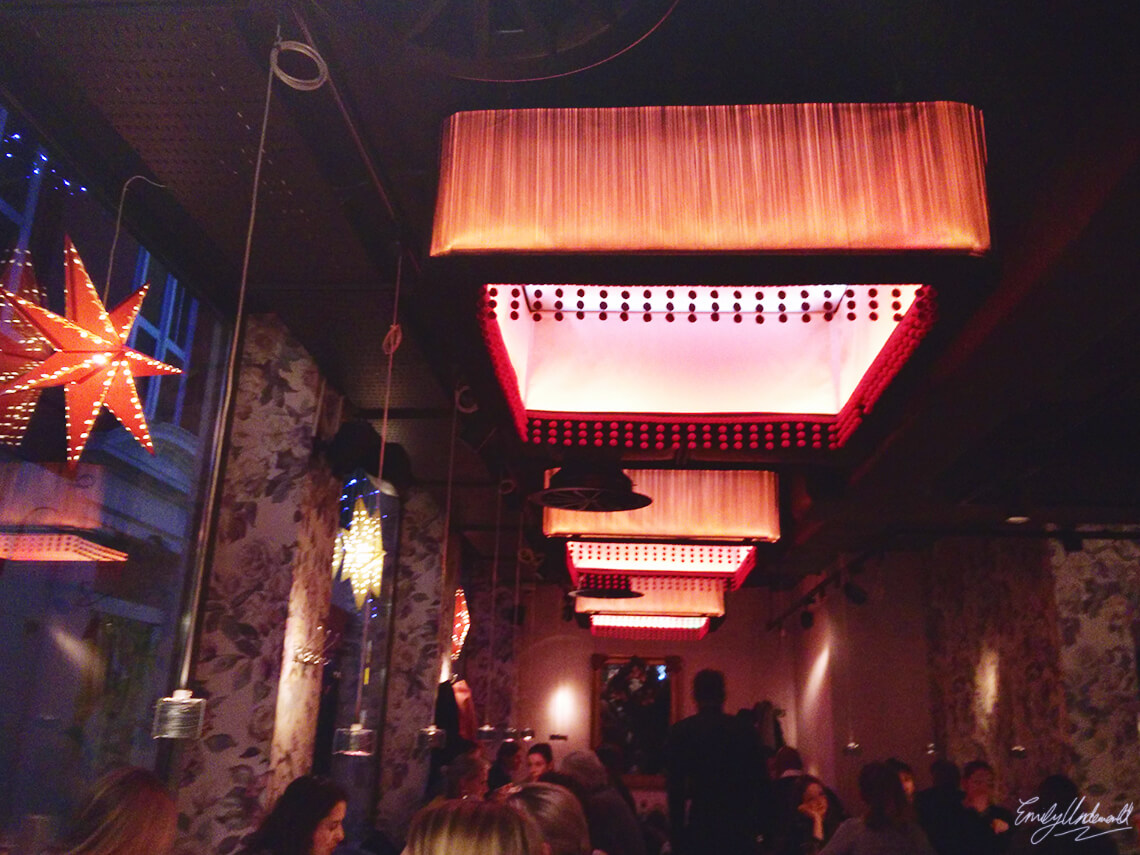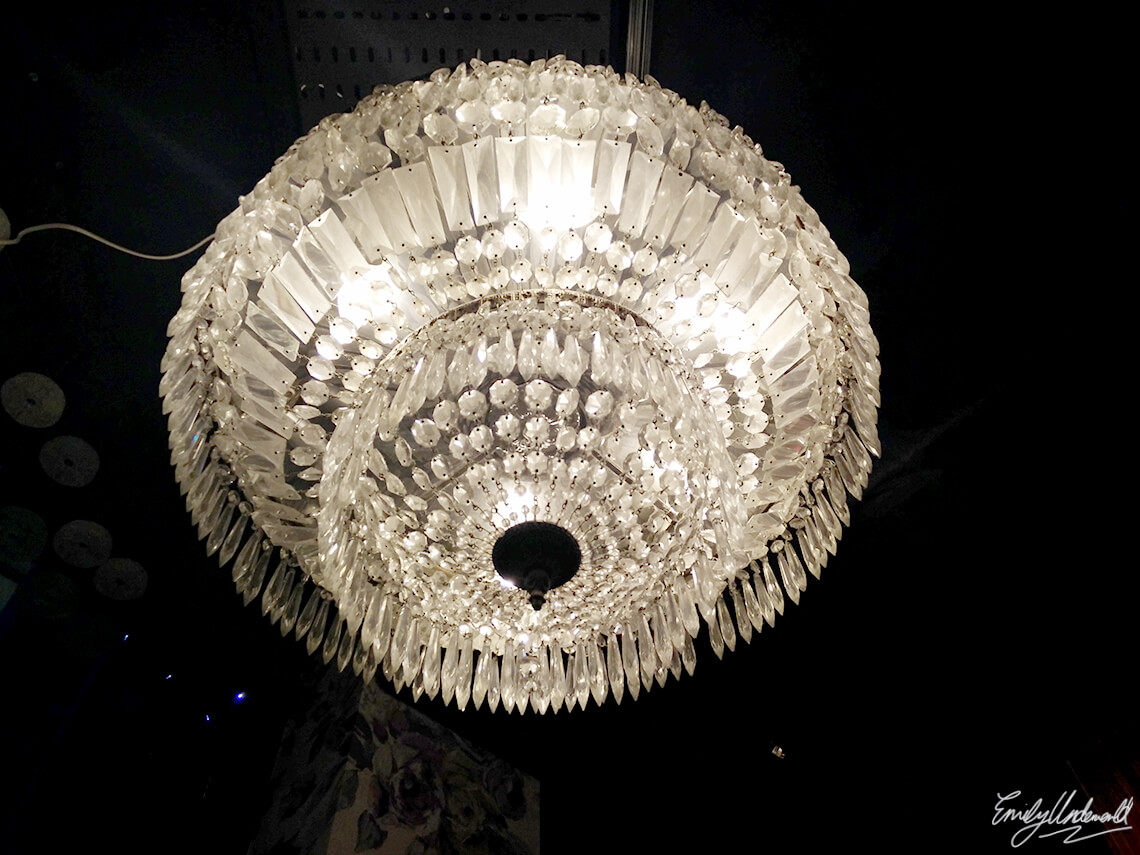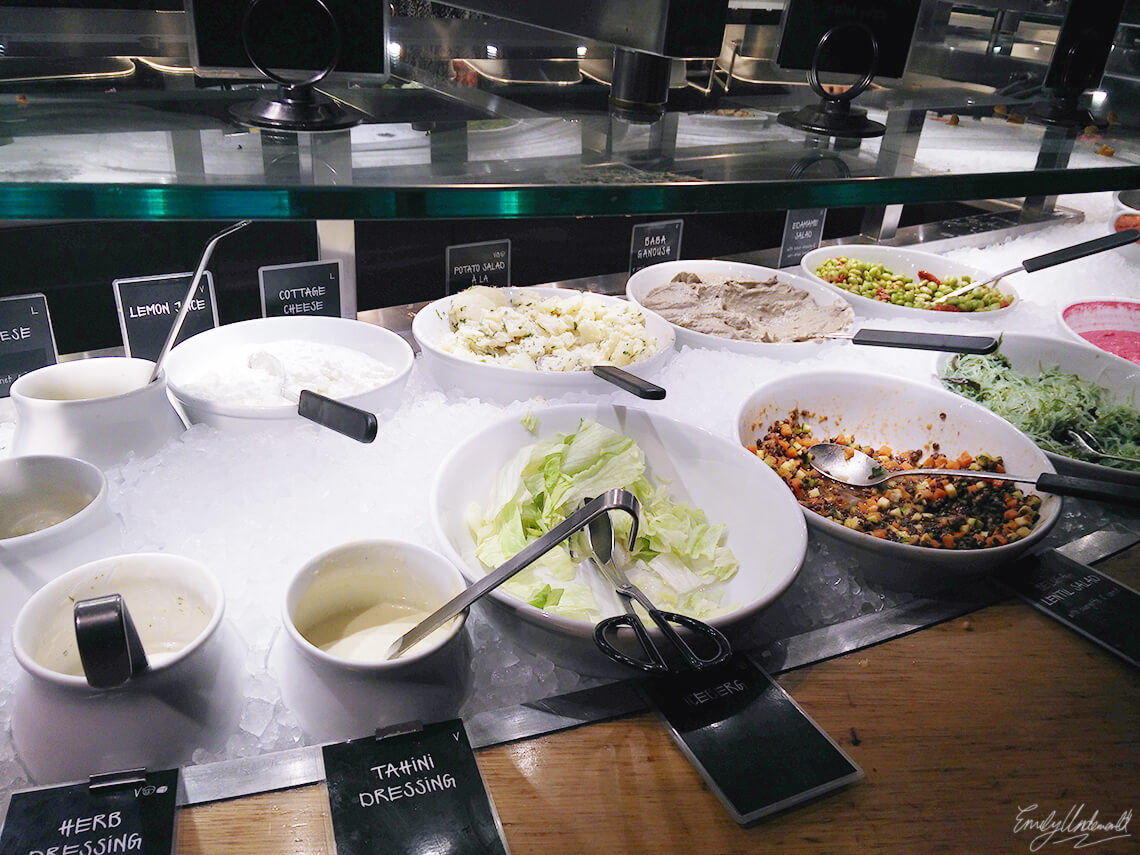 How Tibits Works
At Tibits, you fill up your plate with the fresh food available at the buffet-style counter, then take it up to the till and pay based on the weight of your meal. As somebody who'd rather try a little bit of everything instead of a large meal, this is perfect. There are over 40 homemade dishes available! Tuesdays at Tibits are completely vegan from 11:30am onwards, which is awesome. Tibits also have a recipe library on their website if you're interested.
The buffet style also means that you don't have to wait for your food, you just get a plate and head up to the food boat whenever you want, then pay straight away. I can't think of a better way to have a decent meal while on a short lunch break!
One thing I particularly loved was how every vegan dish had a 'V' on the label, and all allergens were listed too, so it's very easy to see what you can have if you're vegan or have other dietary requirements.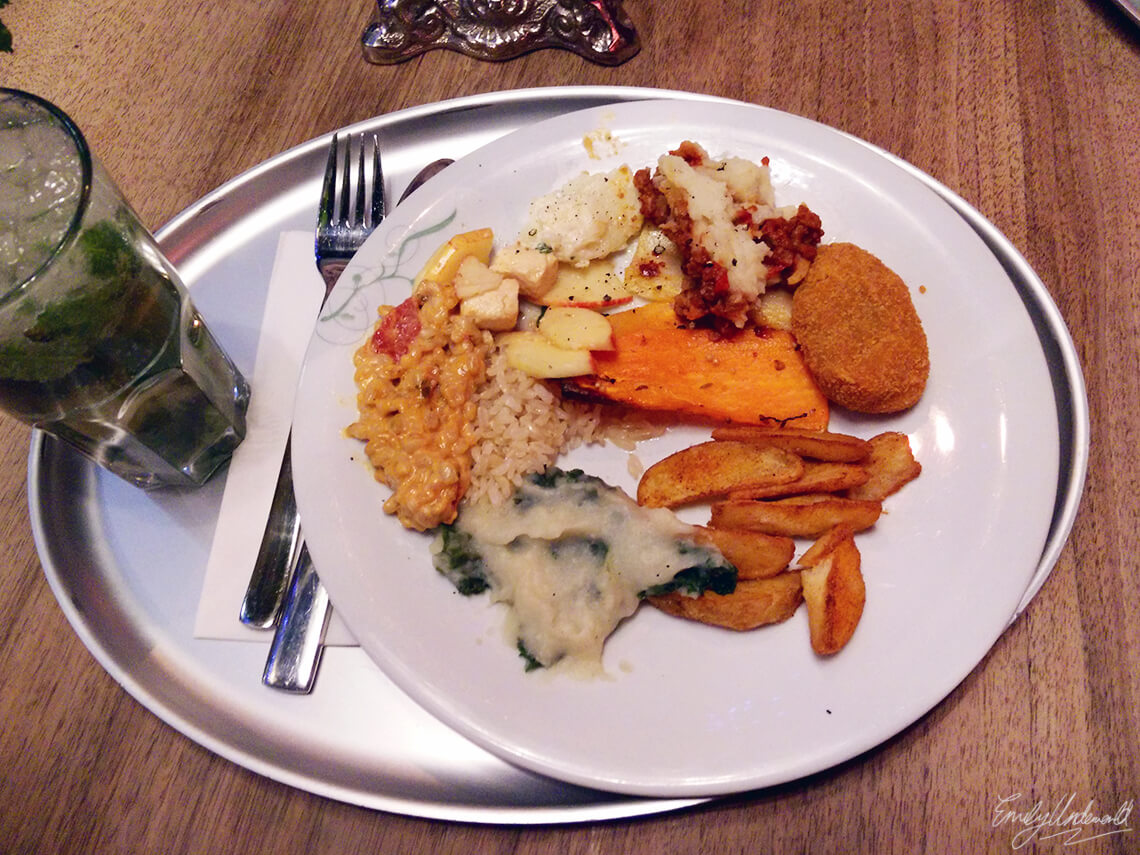 I had a little bit of so many dishes, including the sweet potato, tofu, potato salad, some rice, couscous, jalapeno and cheese bites, potato wedges, and my favourite of them all, the vegetarian cottage pie. Everything was SO good, I loved the sweet potato and cottage pie, and while the jalapeno was a bit spicy for me, the refreshing mojito I had with it definitely cooled my mouth!
… You can see below that Rhea loved the jalapeno! (she had about seven of them…)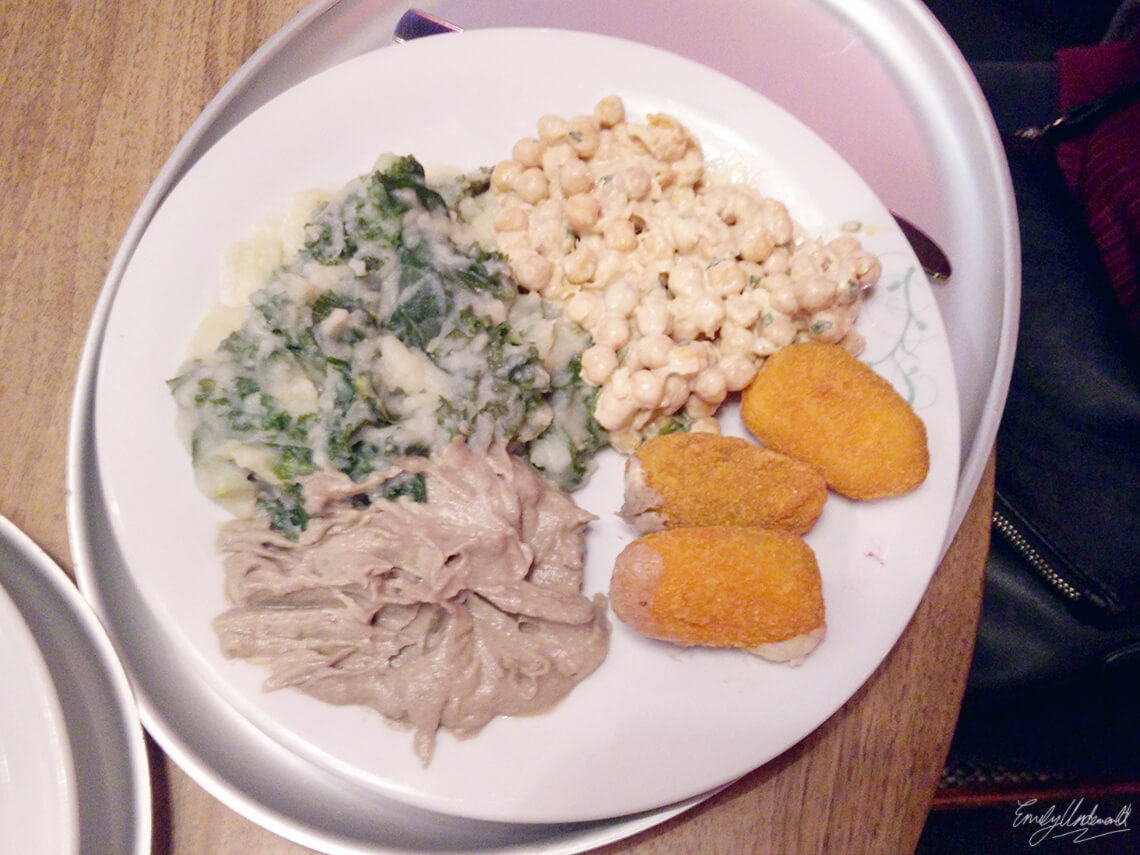 Time for dessert!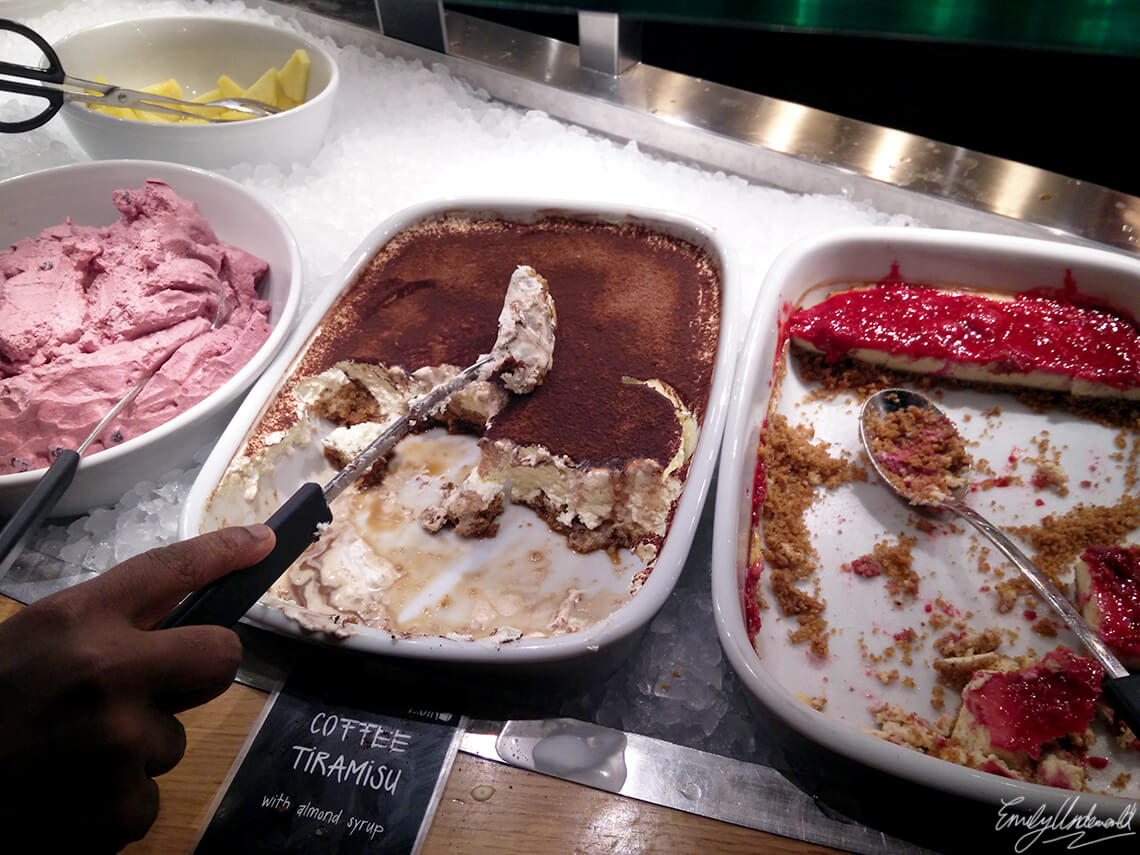 By the time we had dessert, I'd filled up on that delicious cottage pie, so I only had a small plate with a little bit of a few options, but you can see Rhea digging into some coffee tiramisu above!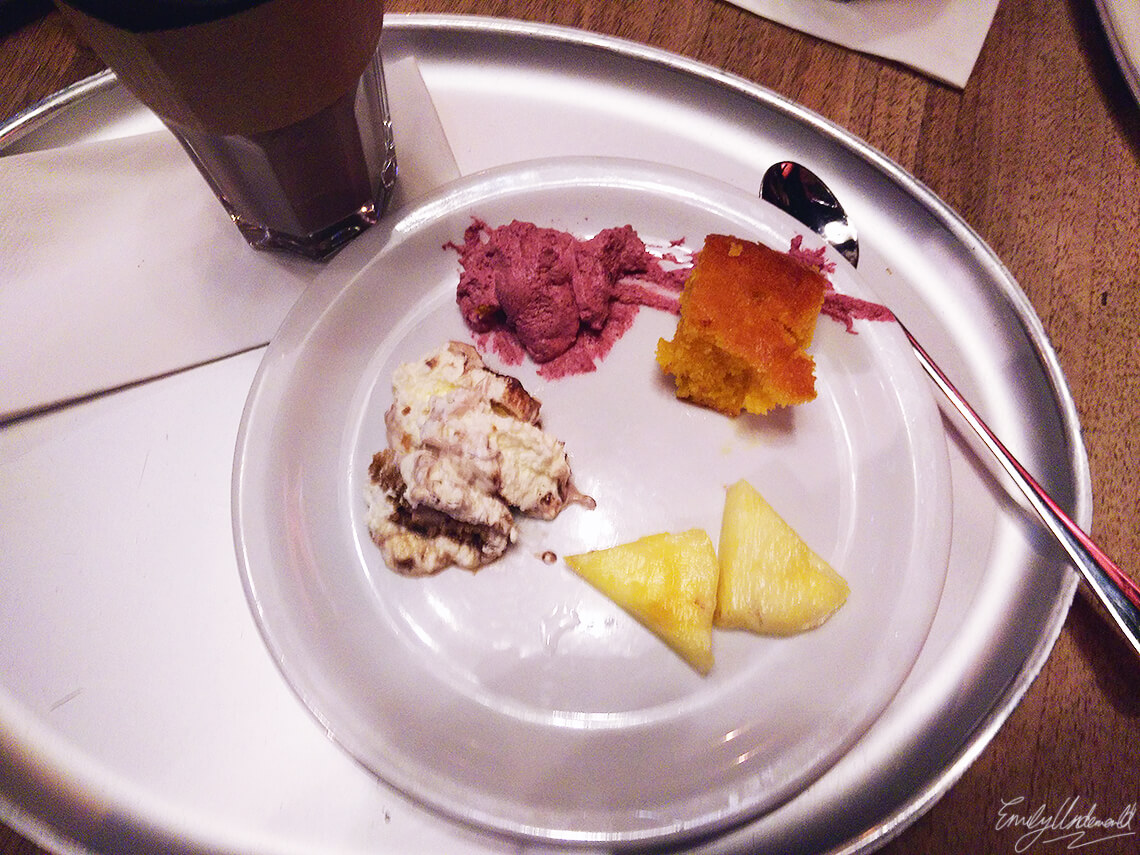 I had a bit of mango cake, some sorbet, a smidge of coffee tiramisu and some pineapple – all of which were lovely!
Drinks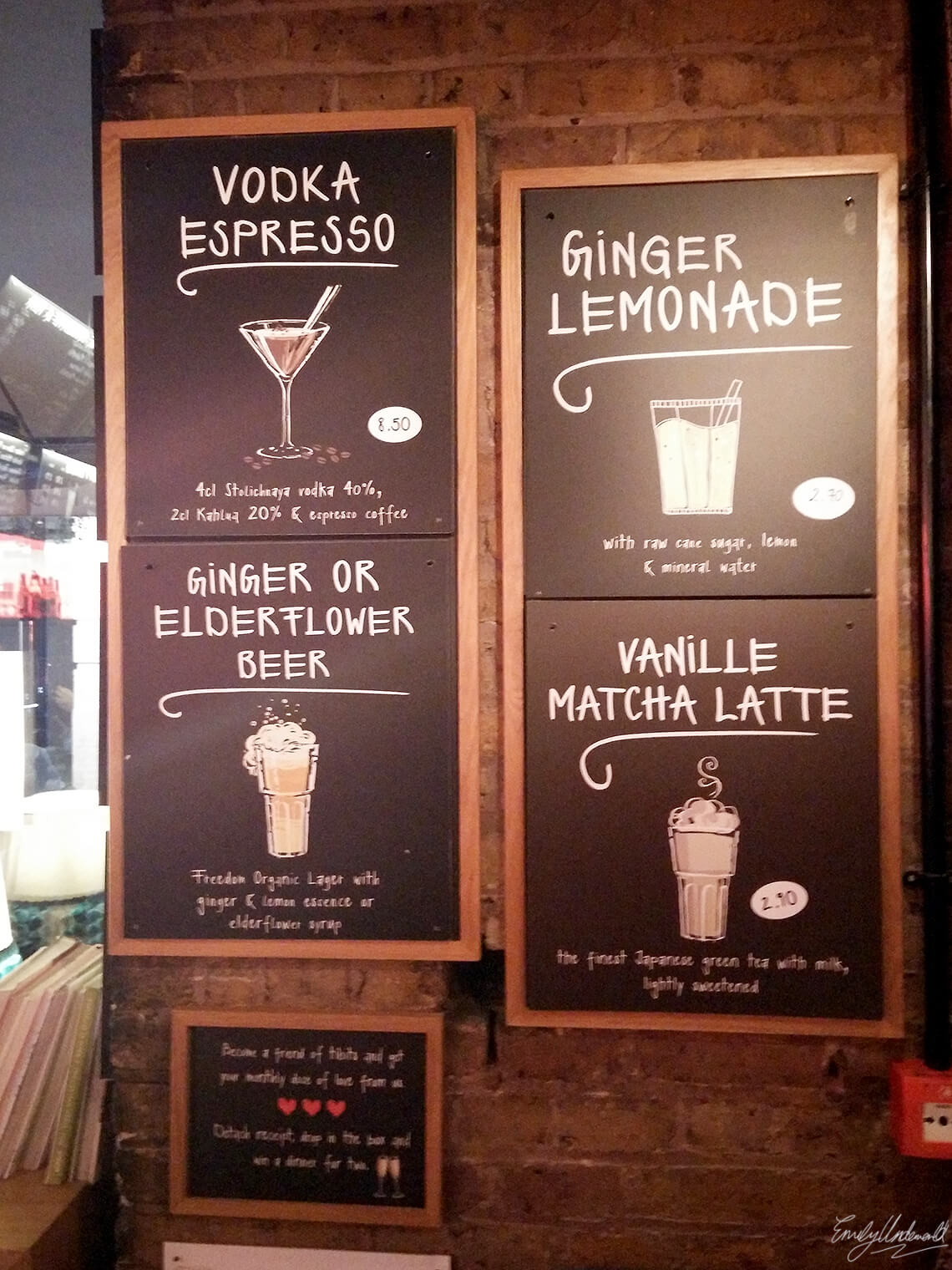 Tibits have a vast array of cocktails, homemade drinks and coffees… I wanted to try them all! As I mentioned earlier, I had a lovely mojito with my meal, and Rhea had a coffee with rum in it. After the meal, we both had some Baileys hot chocolate, which was AMAZING. Check out the picture below, they had cute hearts on top!
Tibits also have fresh juices, smoothies and lemonade available, which I bet are delicious.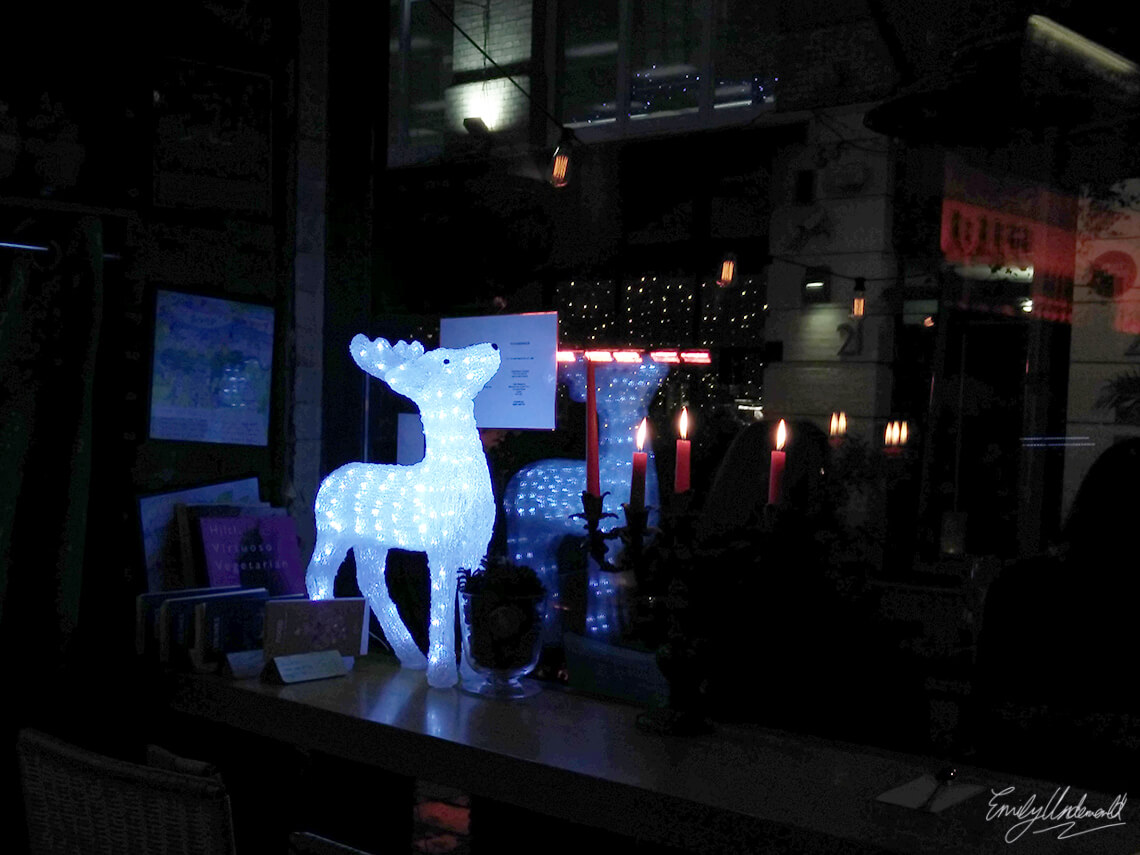 I can't recommend Tibits enough for a lovely vegan or vegetarian meal, whether it's for a special occasion with loved ones, or just lunch during the week. Oh, and don't forget their cocktails! Since I posted a picture on Instagram, a lot of my friends have said that they love Tibits too, so it's clearly a popular choice for vegans and vegetarians.
Perhaps I'll get my boyfriend to come with me on Valentine's Day… if he'll agree to a meat-free restaurant!
Have you been to Tibits?
Thanks for reading,

Follow
Find me here: Bloglovin | Twitter | Instagram | Music YouTube | Vlog YouTube

*I was invited to Tibits to review the restaurant, but this blog post is not sponsored. All opinions are my own.