I wrote a blog post a while back about my vinyl collection, a year since I started collecting records.
My collection has recently surpassed 50 records, so I thought I'd take some pictures to show you all. It took quite a while to lay them all out on my bed (and even longer to put them away), but it was totally worth it because the pictures look… pretty cool.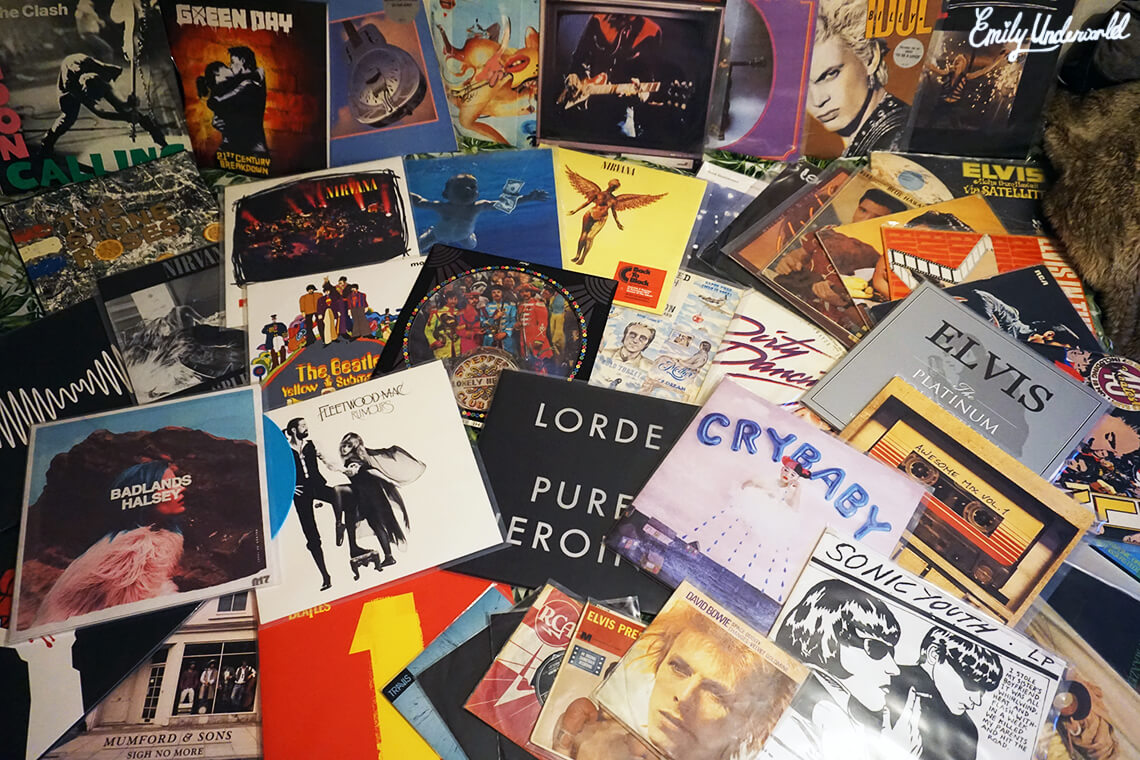 You can generally see most of my collection in the pictures, but generally, I have a lot of Elvis Presley, The Beatles, Nirvana, Billy Idol and Dire Straits. I also have some modern records like Halsey, Lorde, Green Day and Melanie Martinez.
I'm trying to get my favourite albums from each artist/band I like (I've managed to get every Nirvana album though because I'm a total Kurt Cobain fangirl). Examples include Goo by Sonic Youth, Rumours by Fleetwood Mac, AM by the Arctic Monkeys and Sigh No More by Mumford & Sons.
I also have a couple of jazz and classical music records, they're amazing to listen to while studying. The Guardians of the Galaxy soundtrack is also pretty awesome, and I totally need to get the Star Wars one!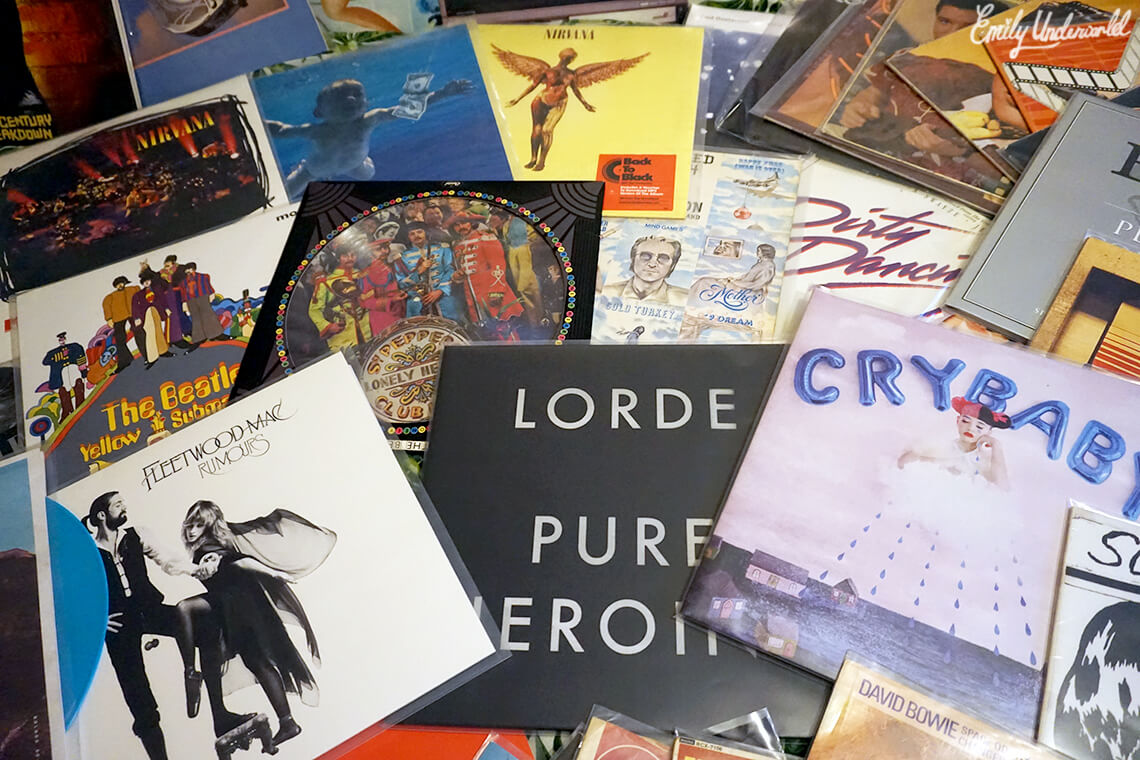 If you're subscribed to my YouTube channel, you'd know that I post videos showing my vinyl, but in case you haven't it, I've featured my collection video below. I uploaded that video a few months ago, so my collection has gotten a fair amount bigger since then, but it remains my most popular YouTube video.
I still have so many records on my vinyl wishlist (I don't have any Rolling Stones yet!!), but I'm trying to save money so I won't be buying any more right now.
Do you collect vinyl records?
Thanks for reading,