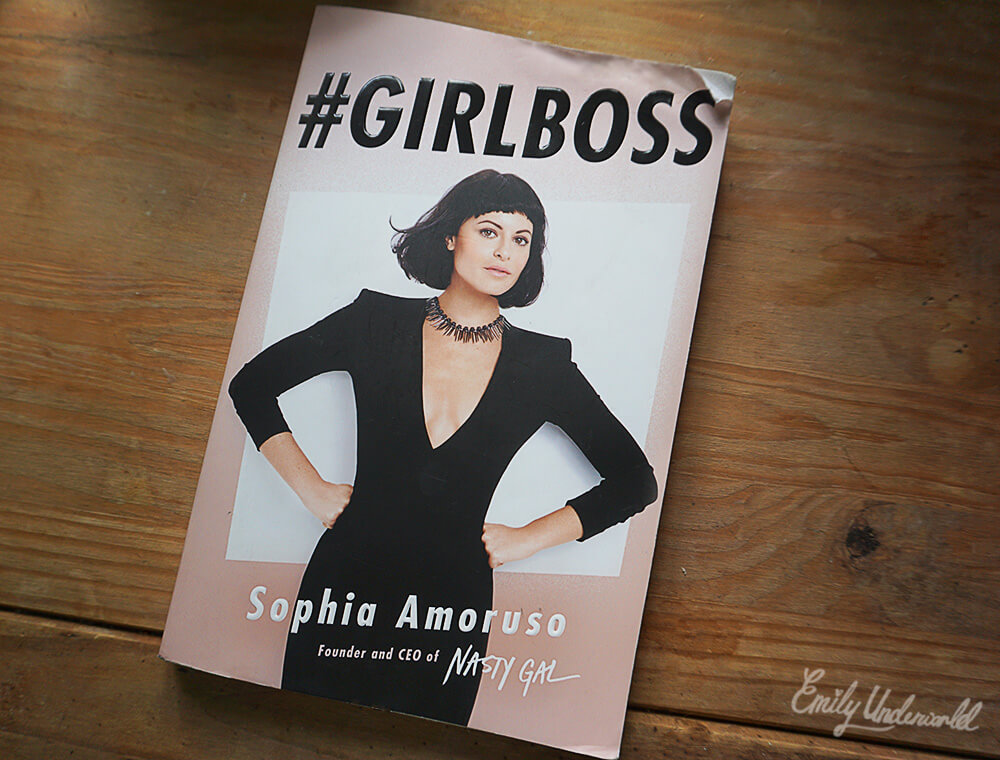 I've heard a lot about #GIRLBOSS by Sophia Amoruso recently, so I ordered it on Amazon to read on the train to London. If people are still raving about it a year after it's release, I figured it'd be worth a read! #GIRLBOSS is an autobiography of sorts by Sophia Amoruso, the founder and CEO of Nasty Gal.
Nasty Gal started out as a small business on eBay, then developed into a multi-million dollar online shop. Sophia is definitely an exception in the world of business! Her passion for vintage clothes is why Nasty Gal was so successful, and that passion is evident in the book.
#GIRLBOSS is one of the best books I've read in quite a while, I couldn't put it down! Sophia's anecdotes are hilarious, and I can't help but feel inspired by her attitude and the quotes scattered through the book. If you're a small business owner, blogger or fashion lover, I recommend this book. However, if you're looking for advice / a guide to creating your own company, it isn't for you. #GIRLBOSS is more of an inspiration book for women to become whoever they want to be if they work hard enough. I've found myself much more motivated to work at my blog and skills in the hope that I will enjoy whatever job I have after I finish university.
On that note, I've decided to try to publish a blog post every day, even if that means scheduling when I'm busy at uni. I also recently got a new camera, so I can take higher quality photos, and I've made a YouTube channel for my music! I'm considering doing weekly vlogs when I go back to London in September, but I'm not 100% sure yet. I'm loving the blogging community on Twitter right now, the #gbloggers sleepover last night was so much fun (and I won a prize for cutest pyjamas!).
Find me here: Bloglovin | Twitter | Instagram | Pinterest | YouTube