I was invited down for a taster session at Bikram Yoga London in Canary Wharf, fell in love with it, then signed up for their 20 days for £40 intro offer. I've been meaning to improve my fitness for such a long time (haven't we all), and this was the kick I needed. Bikram yoga is more than just fitness or flexibility – it's mindfulness and relaxation too, which is why I love it. It takes me a lot of motivation to go out for a run, and I used to have a gym membership (which I despised), but I've finally found the form of exercise I love.
For a few years I've been attempting to follow yoga and pilates videos on YouTube (key word: 'attempting'), but I find that without the personal instructor to correct posture etc., it's difficult, and I never really knew what I was doing. I'd been meaning to go to an actual yoga class for a while – boy am I glad it was this one!

What is Bikram Yoga?
Bikram Yoga is a type of hot yoga, formed from traditional Hatha yoga techniques, comprising of a 90 minute series of 26 Asana postures, including two breathing exercises, in a room heated between 35 and 42 degrees.
According to the Bikram Yoga London website, the heat brings "significant benefits, allowing for more effective muscle relaxation and blood circulation enabling deeper, more fluid stretching and minimising risk of injury".
During a single session of Bikram yoga, you'll burn around 1000 calories! The heat speeds up the breakdown of glucose and fatty acids, accelerating the fat burning effects of yoga. It'll also strengthen your cardiovascular system through increased heart rate, while massaging the deep tissues, glands and organs, and helps elimination of toxins.
The heat is certainly challenging, but you get used to it; you'll definitely need a large bottle of water, and a towel for your yoga mat!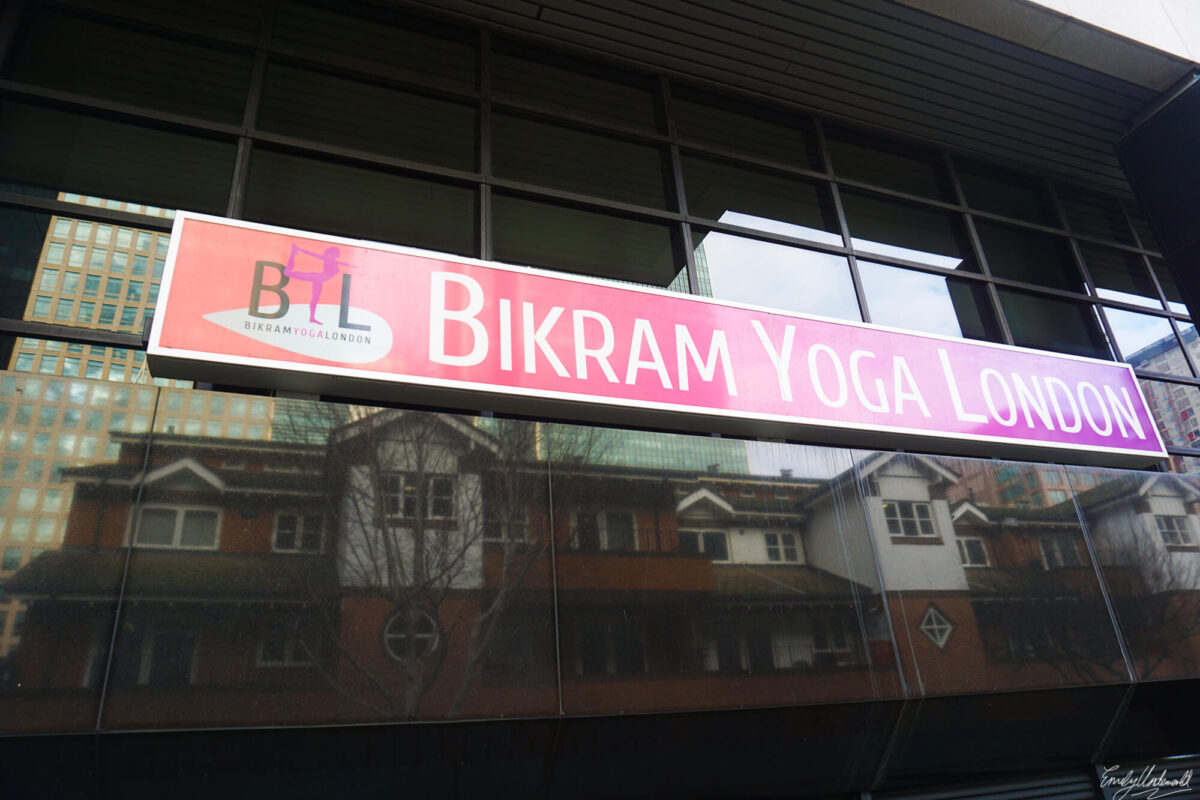 Bikram Yoga London
Bikram Yoga London in Canary Wharf is London's leading hot yoga specialist, offering a core set of warm and hot yoga styles in a room heated to between 35 and 42 degrees with a state-of-the-art climate control system.
I've experienced classes with 4 different teachers so far (they have nearly 20), and I've enjoyed each one of them. From my experience, they're great with helping newbies like me – I even got a round of applause after my first class – and they radiate positivity, which is perfect to keep you motivated when you're all sweaty and feeling unflexible. I've never felt such a sense of achievement and inner peace after exercise, I'm totally hooked!
So far I've only taken the standard 90 minute Bikram Yoga sessions for beginners, but they offer a range of other classes, including Bikram Yoga Express (60 minutes), Hot Jivamukti, Hot Vinyasa Flow, Hot Power Flow, BYL Music Beats Express, and even a candlelit session on Sundays, which I totally need to check out.
Their studio features a huge mirrored room with a plush carpet, which is kept to a very high standard of cleanliness. Oh, and their showers have soft water, which is pretty rare for London! You don't even need to bring your own mat if you haven't got one, or don't want to carry it around – they're available to hire for £1. The schedule on their website makes it very easy to book sessions (there are around 5-6 classes available per day), then you simply scan your ID card at the studio. You can even buy cute yoga outfits there, they tempt me every time!
One thing I particularly love about Bikram Yoga London is that the sessions are always filled with such a variety of different ages, body types, genders, and ethnicities, it's definitely a welcoming place.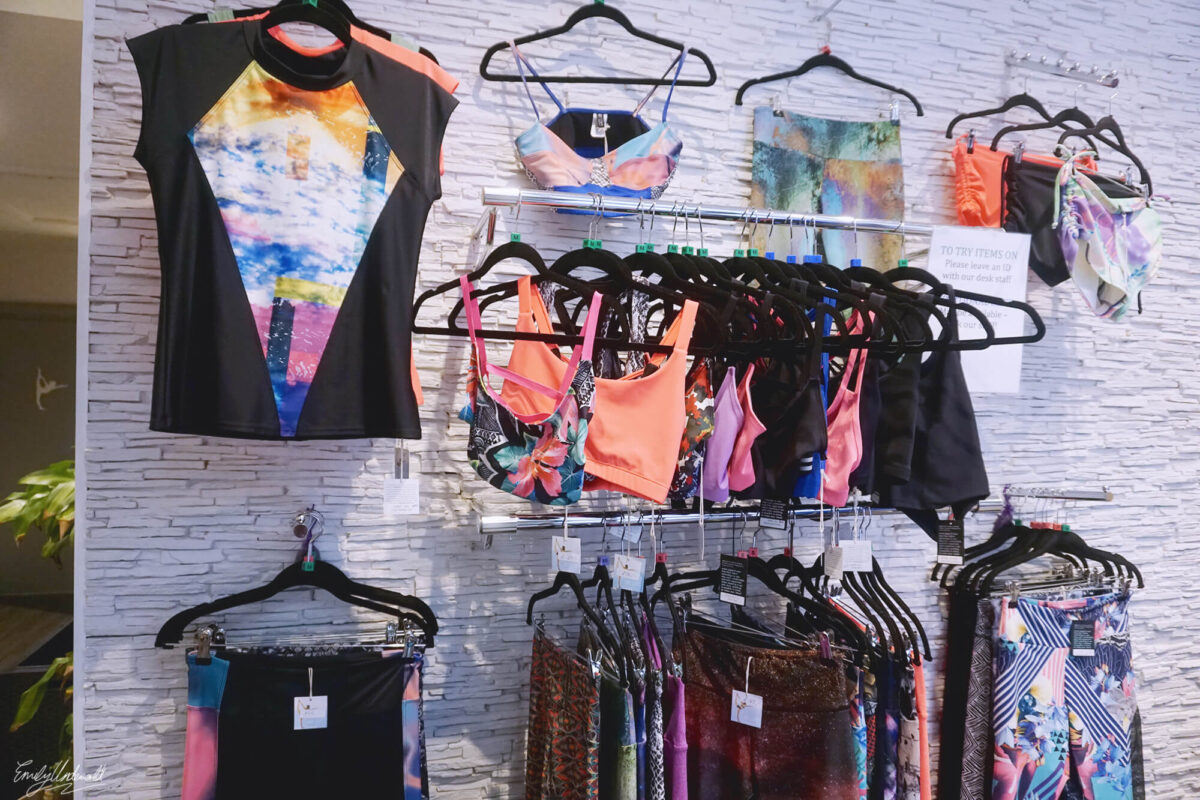 As you can tell, I'm getting the most out of my 20 days intro offer; I can see myself improving with every session, and I definitely think it's helping with my anxiety too. Check out the beginner's section on Bikram Yoga London's website for more info!
Have you ever tried Bikram yoga?
Thanks for reading,