AD – Hexed by Julia Tuffs was gifted to me for review, all opinions are my own and I was not paid for this blog post.
I don't often read Young Adult fiction, but this one intrigued me so I decided to give it a go. Described as 'Sabrina the Teenage Witch meets Sex Education', Hexed by Julia Tuffs is a fun witchy read while covering important topics like consent and toxic masculinity.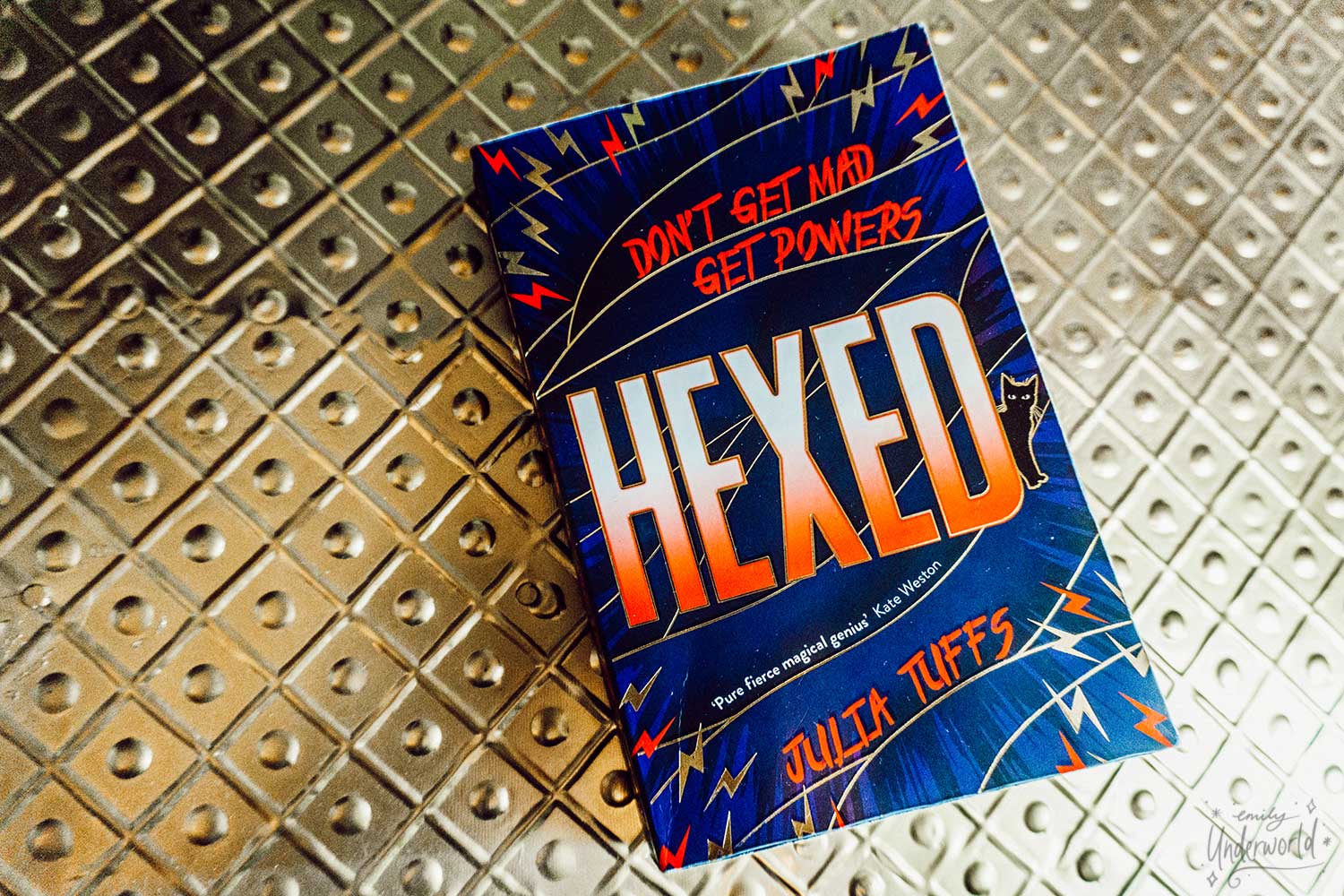 Hexed by Julia Tuffs
"Jessie Jones has just discovered she's a witch. Too bad there isn't a hex to make slimy Callum Henderson and his friends disappear … yet. A feisty, funny YA series about discovering your place and your power.
New girl, new school, new life on stupid island – thanks Mum. All Jessie Jones wants is to keep her head down, avoid school douchebag Callum Henderson, and coast – middle-of-the-road-like. But when strange powers start to manifest during crippling period pains, flying under the radar seems highly unlikely.
Can Jessie embrace her new-found witchiness, control her erratic powers and work out a way to bring down Callum and his cult of toxic masculinity?"
My Review of Hexed
Hexed is a fast-paced 400-page book, and I got through it quickly. The setting (The Isle of Wight) felt very homely to me, as I grew up in the countryside of Devon.

I could certainly relate to a lot of the struggles Jessie faces in Hexed, and I'm sure most young women would too. She's quite introverted and wants to stay under the radar, which is exactly how I felt during my awkward teenage years.
I did find myself getting a little frustrated with Jessie at times, as she could be a bit self-absorbed when it came to family dynamics with her Mum and Sister, but that's totally realistic for a teen character.

While this book has magical elements (I mean, the main character is a witch!), it's definitely more of a contemporary teen novel than fantasy. I loved that it focuses on female empowerment and family relationships rather than romance. Jessie has an awesome grandmother, she was my favourite character for sure!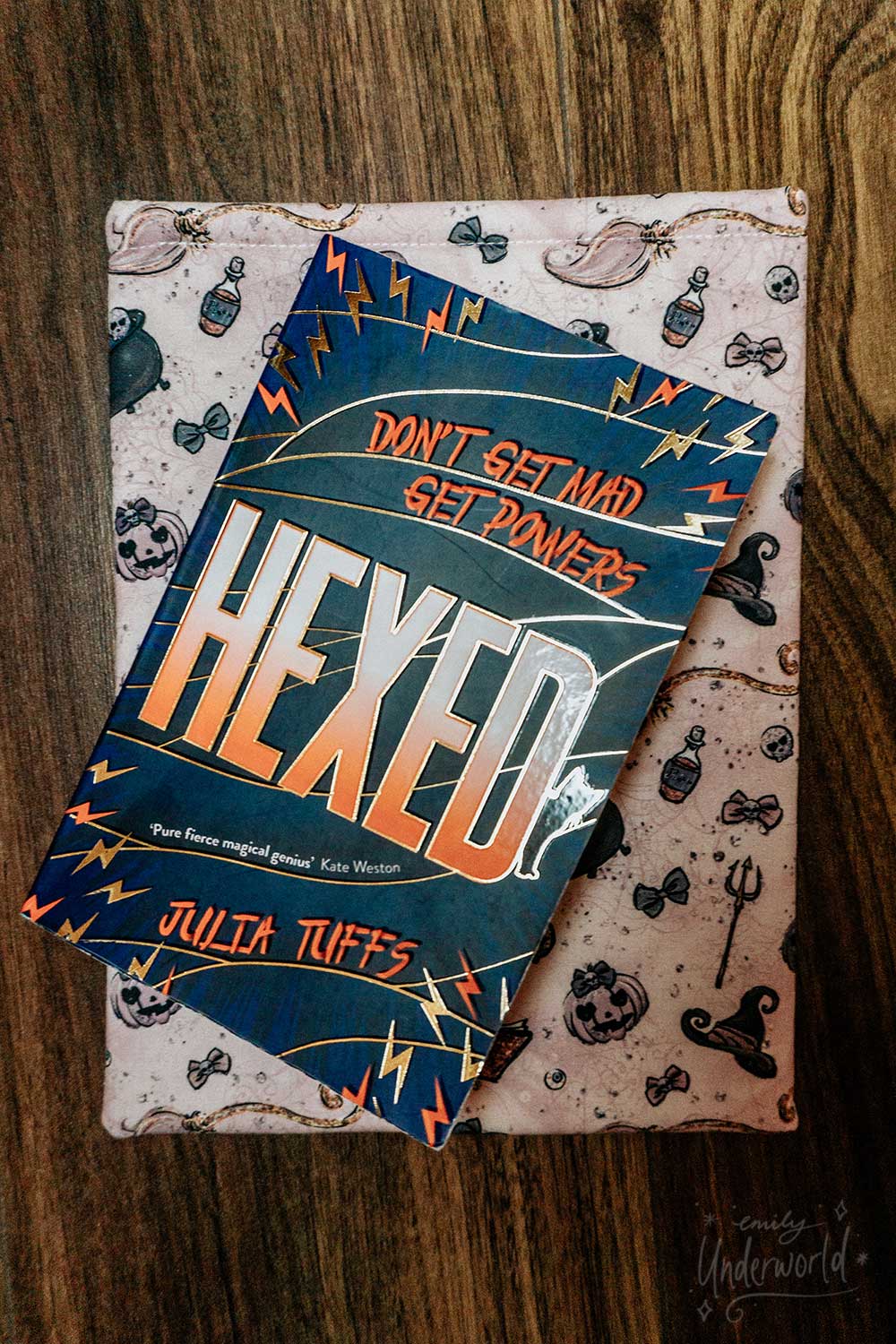 About The Author: Julia Tuffs
Julia Tuffs previously worked as a Primary School Teacher and on television, until she decided to focus on writing. Hexed is Julia's debut novel, published by Orion Children's Books in July 2021.

Final Thoughts
If you're looking for an easy read with witchy vibes, I definitely recommend Hexed. I enjoyed it as a 25-year-old, but I'd certainly love it if I were a teenager.
Jessie is a relatable character, especially to girls who feel a bit out-of-place at school. There are embarrassing and funny moments involving unintentional spells, with an underlying feminist message.
Hexed covers many issues that teenage girls face, including misogyny, consent, relationships, mood swings, divorced parents, moving to a new school, and periods. It's empowering, funny, and magical!
Overall, I really liked Julia Tuff's debut novel, and I'm looking forward to reading more of her work.
All the best,

You May Also Like