AD – this blog post 'How To Find The Perfect Prom Dress' contains a sponsored link marked by *. All opinions are my own.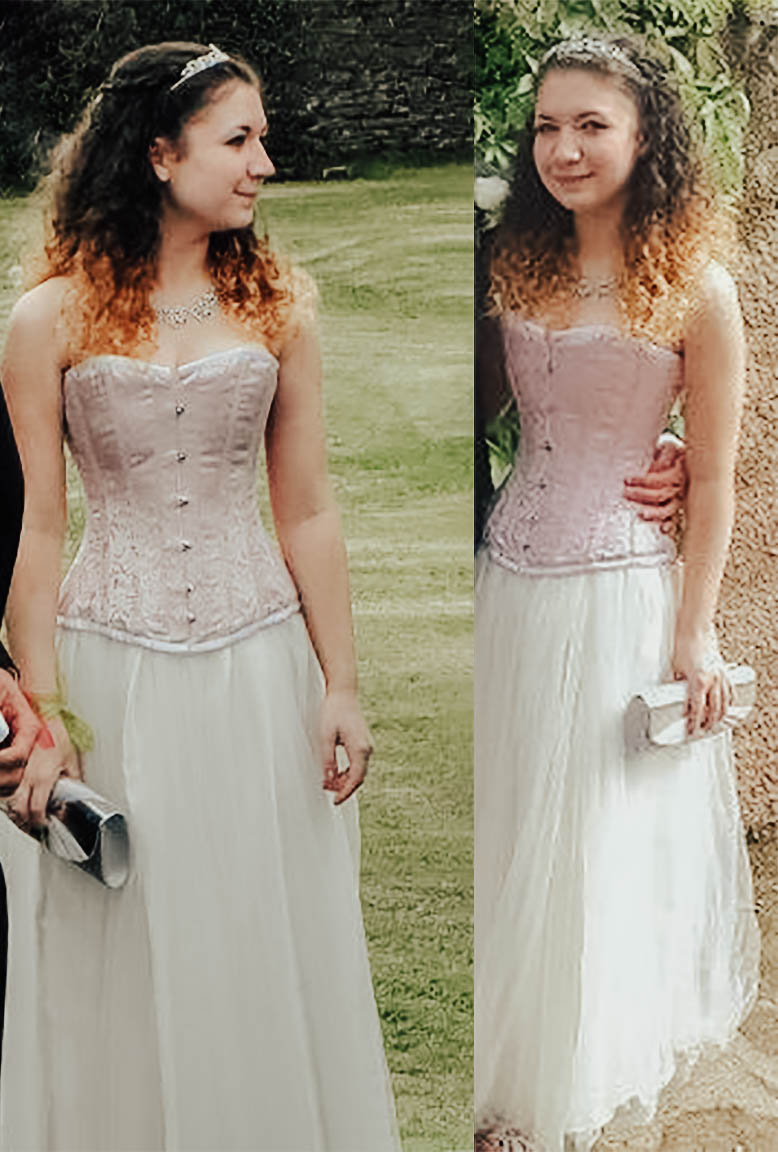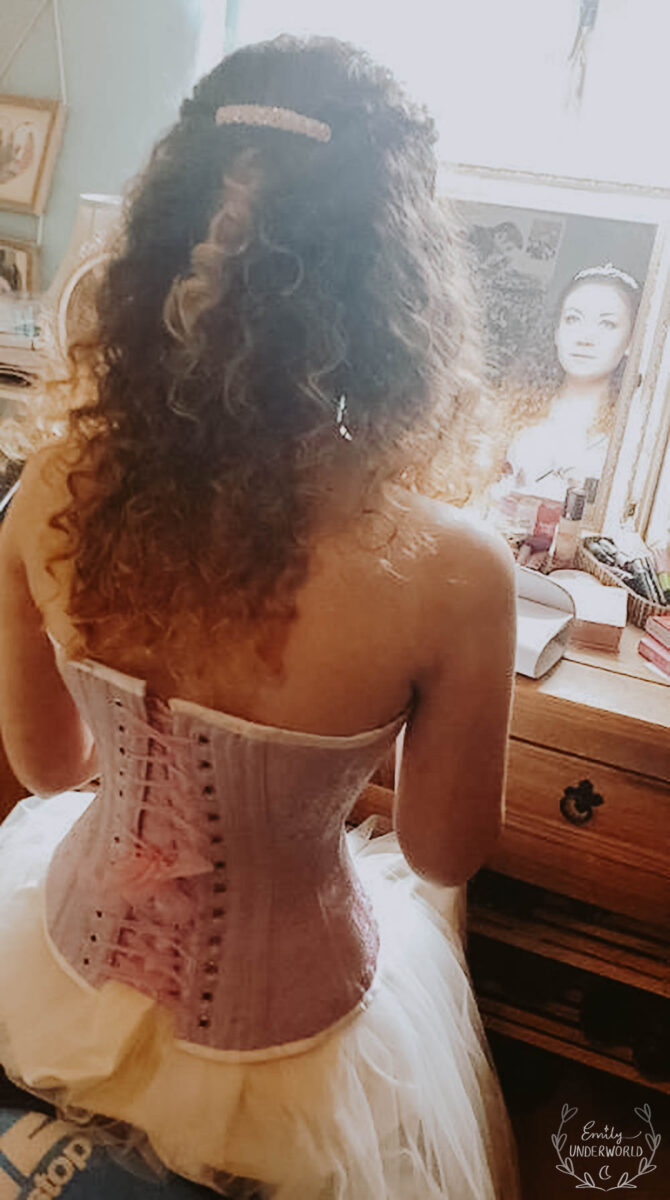 Here in the UK, we have one prom at the age of 16, after finishing our GCSE's. If you're in the US or another country, you might have several proms!
We also had a formal dinner at the end of 6th form, both in the first and second years. As there was no dancing involved and it was less of a 'party', I went for a more subtle look.
For my prom, however, I wanted to look and feel like a princess. I made sure to match my accessories, with princess-y sparkly shoes and a tiara!
Today I'm sharing some tips about how to find the perfect prom dress, and what factors you should consider before choosing one!
How To Find The Perfect Prom Dress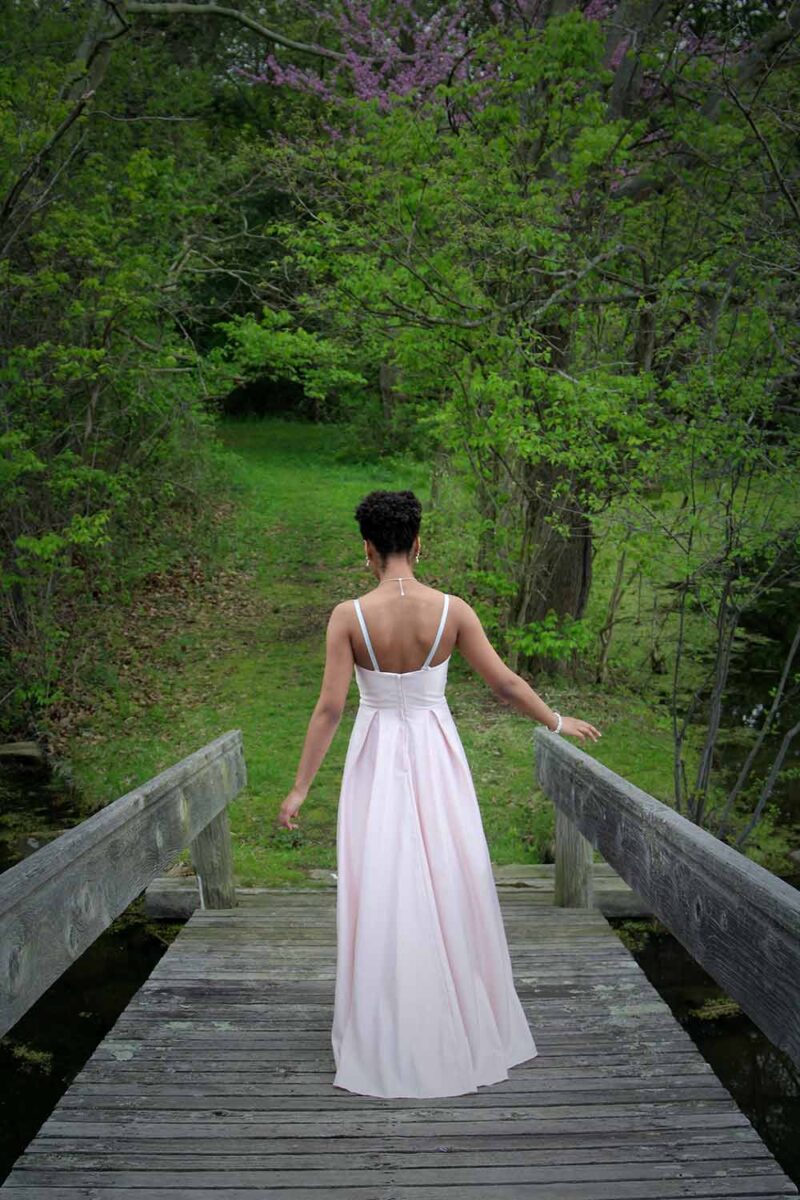 Short, Mid-Length or Long?
One of the first decisions when picking your perfect prom dress should be choosing whether you want a short or a long dress.
If you pick a short or mid-length dress, make sure to coordinate your shoes. They'll be visible!
For long, floor-length dresses, you won't have to worry about shoes so much. You might have to get it tailored though, to make sure you don't trip! I'm quite short, but thankfully my Mum is great with a sewing machine, so she tailored my dress to make it wearable.
Consider a Theme
Is your prom following a theme? If so, this could make finding your perfect prom dress much easier! Stick to the theme, and browse Pinterest for inspiration.
If there isn't a theme for your prom, you could always pick your own!
Here are some example theme ideas to help you find the perfect prom dress:
Mermaid. A long, flowy dress, with loose wavy hair or braids! Choose an ocean colour for your dress.
Grecian Goddess. For a simple Grecian goddess look, choose a long simple white dress, and tie a ribbon or braided belt around the middle. Wear a flower crown!
1950's. Style your hair, dress, and accessories like the prom scene in Grease! A mid-length dress with a petticoat, a vintage updo hairstyle, and red lipstick.
1920's Art Deco / Gatsby. I love this look. You could go for a flapper-style dress, with a lot of embellishment, or an elegant long black dress with silver jewellery.
A Princess. Ballgowns, tiaras, heels… this one is a classic, and a popular prom choice. Who is your favourite Disney princess? Choose a yellow dress like Belle, or a pastel blue like Cinderella!
Hollywood Glamour. Look at pictures of classic Hollywood actresses, like Marilyn Monroe, Elizabeth Taylor and Audrey Hepburn. Style yourself like them!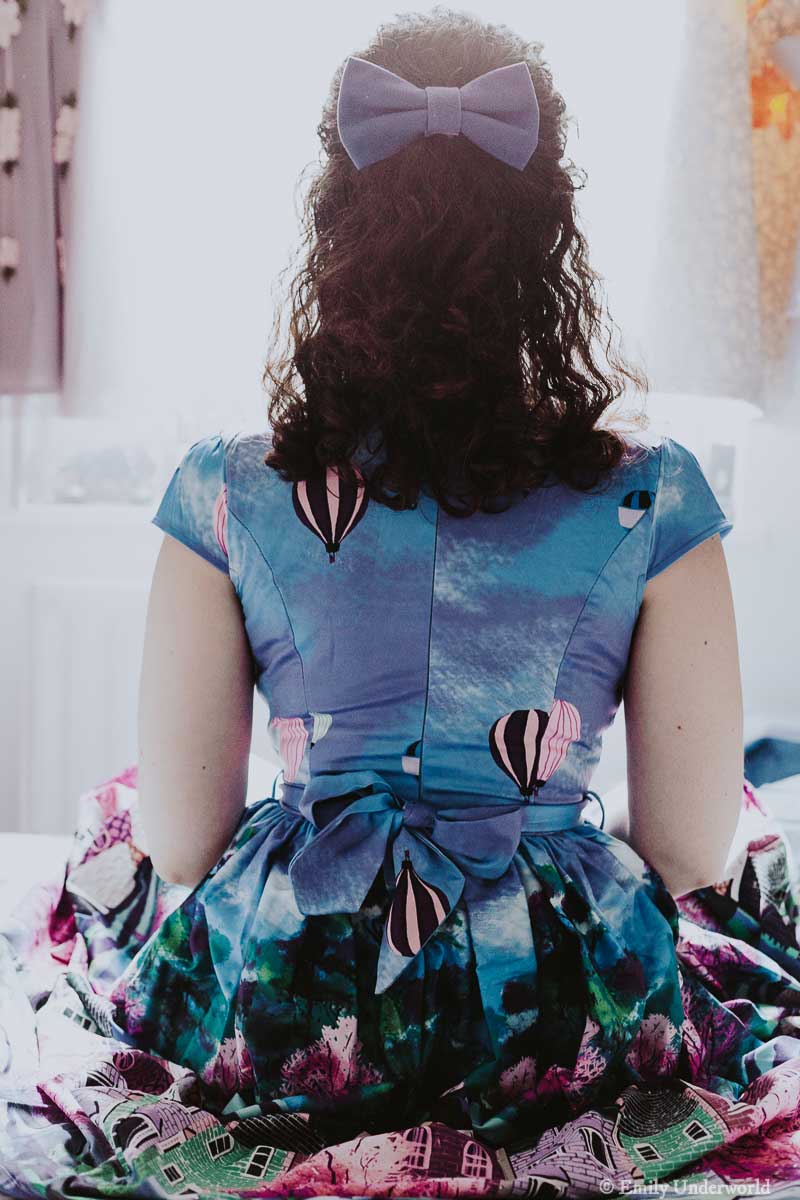 Accessories
Once you've chosen a style of dress, or picked a theme, it'll be easier to decide on your accessories.
Here are some tips:
If your dress is simple, emphasise your accessories.
Choose a colour for your jewellery: gold, silver, or rose gold.
If your dress has a lot of sparkles, embroidery or details, keep the accessories simple.
Consider matching your shoe colour to your dress. If in doubt, wear black shoes.
Match your nails to your dress colour for a put-together look.
Remember that you don't have to wear heels. If you struggle with them like I do, opt for a lower heel, a platform shoe, or flats.
Will you be comfortable?
The most important thing when you choose your prom dress* is to be comfortable. Trust me, you do not want to spend all night feeling like your dress doesn't fit properly, or having to adjust it in the bathroom.
For this reason, I always steer clear of strapless dresses now. I don't want to worry about whether my bra is showing, or if the dress is slipping down! It's just not worth worrying about.
Pick a Classic Style over Trends
You're likely to keep your prom photographs forever! You won't want to look back on them in years, and think 'why on earth did I follow that ridiculous trend?!'.
Picking a Classic style, and most importantly, one that suits you, will ensure you look wonderful!
If you choose a classic prom dress, you can always shop vintage! It's better for the planet, your bank balance, and you might find something a bit more unique. You can read my blog post all about Budget-Friendly Tips for Fashion Forward Students for more advice.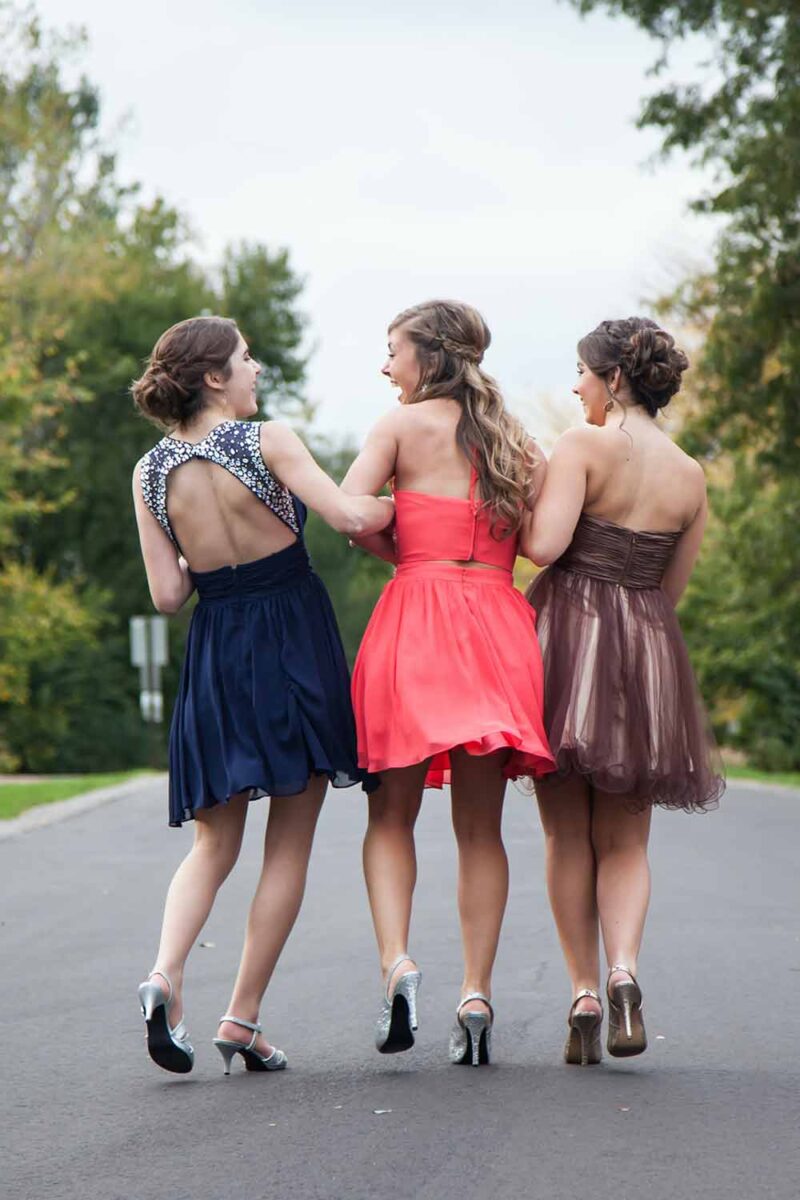 Are you going with a date or friends?
Consider what your friends or date are wearing. Will you match? You could always plan a colour scheme with them, or have matching accessories. Maybe you all want to wear cute knee-length dresses, or even ballgowns!
Planning with your friends is a great way to enjoy the experience of choosing your prom dress, and will also alleviate some anxiety you may be feeling. I remember stressing a lot about what other people were wearing, and wondering if I'll look silly. Thankfully, many of the girls in my year also wore princess-style dresses… if they didn't, I'd have been so embarrassed!



I hope this blog post gave you some useful tips on how to find the perfect prom dress! If you're heading to prom soon, or another formal occasion, I hope you choose the perfect dress and feel amazing!
Have you been to prom?
Let me know what you wore in the comments below.
All the best,


Find Me Here: Instagram, Twitter, Pinterest, TikTok, YouTube.