AD – This blog post 'Money-Saving tips for Students' is sponsored by Transpennine Express. All opinions are my own.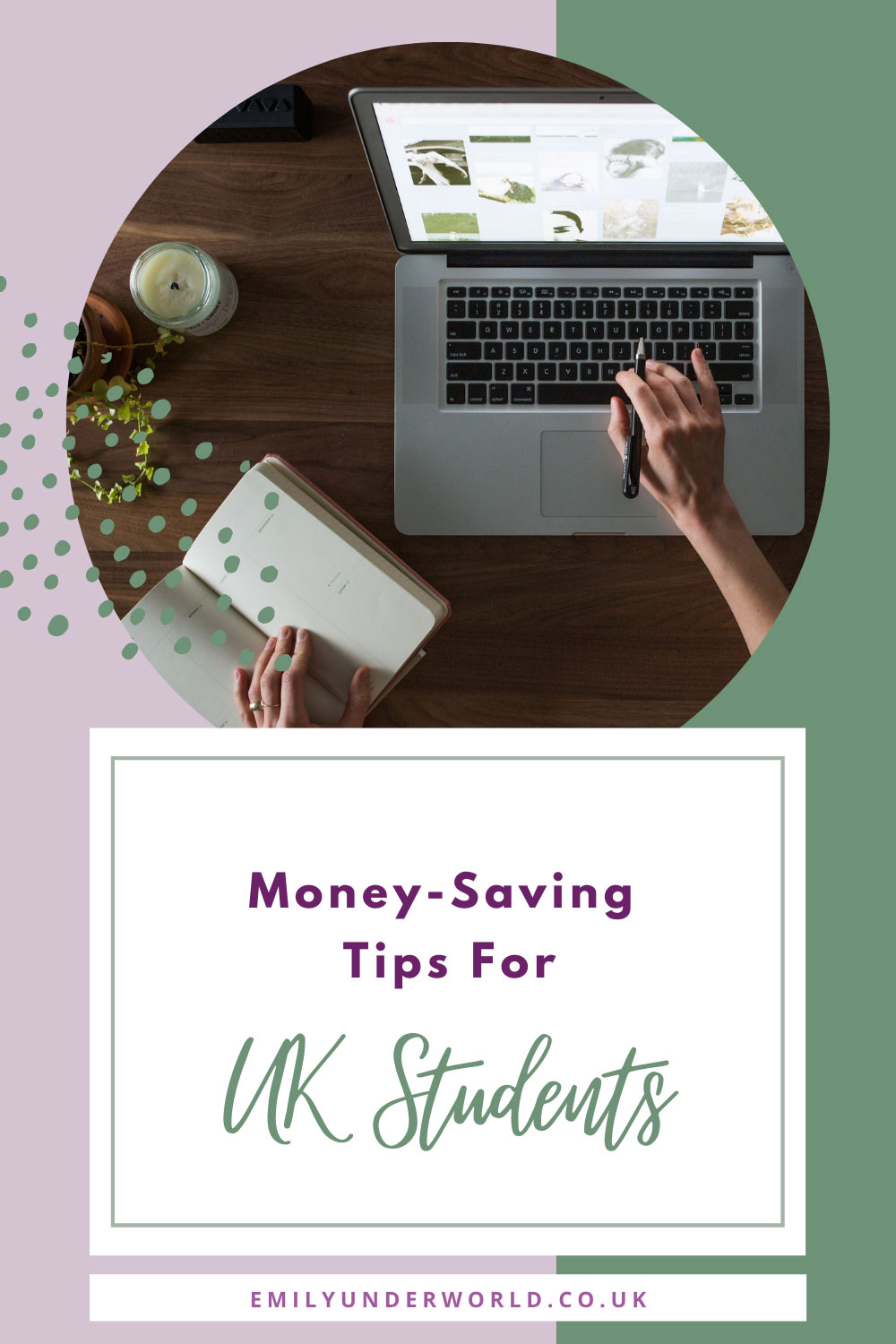 Train operator Transpennine Express asked me to share some of my best money-saving tips for students. This is perfect timing, as I'm a third-year student in London, so I have plenty of experience now.
6 Money-Saving Tips for UK Students
Take advantage of electricity/internet/gas deals. When we moved in, we switched our electricity and gas provider. This saved us over £200 straight away. I recommend checking out Bulb, they're great and renewable. We also shopped around for internet deals!
Get a 16-25 railcard. This is the best way to save money when travelling. Some student bank accounts offer them for free: I got mine with Santander. Even if you need to buy one, it's still worth it if you take the train often.
NUS & supermarket cards. I didn't personally get an NUS card until my third year, but it has already saved me a lot. Depending on where you shop, it's probably worth picking one up. I also have a Co-op card, which you can combine with the NUS card for an extra discount. If you shop at Sainsbury's, a Nectar card is great too.
Cashback. I get cashback when I order things online when I remember. TopCashBack is the one I prefer, I've received over £200 free money back so far.
Movie deals. You can get 2 for 1 cinema tickets with Meerkat movies, which is great if you've used Compare the Market, but there are other cinema deals available too. I have a student membership to The Times, which gets me 2 for 1 Odeon weekend cinema tickets as a bonus, along with other perks and a free gift. Picturehouse cinemas also offer free screenings to students through the E4 Slackers Club, so make sure to join that. I recently saw a film for free in Leicester Square with it!
Stop buying takeaway pizza and buy supermarket versions instead.  Domino's may taste like heaven, and sometimes have good deals, but Iceland do amazing stuffed crust pizzas for £2!
Do you have any money-saving tips for UK students?
All the best,

Pin This For Later?