AD | Guest Post
Heading to university is both a scary and exciting time! For most young people, it will be the first time that they head out on their own and are away from their parents. Being in charge for the first time is a big responsibility, and you need to stay fit and healthy as a student.
It can become all too easy to relax a little too much by indulging in takeaways and not getting enough exercise while you study, attend classes and enjoy university nightlife. Here, we are taking you through our top tips on how you can stay fit and healthy as a student whilst you are studying at university.
Top 3 Tips on How to Stay Fit and Healthy as a Student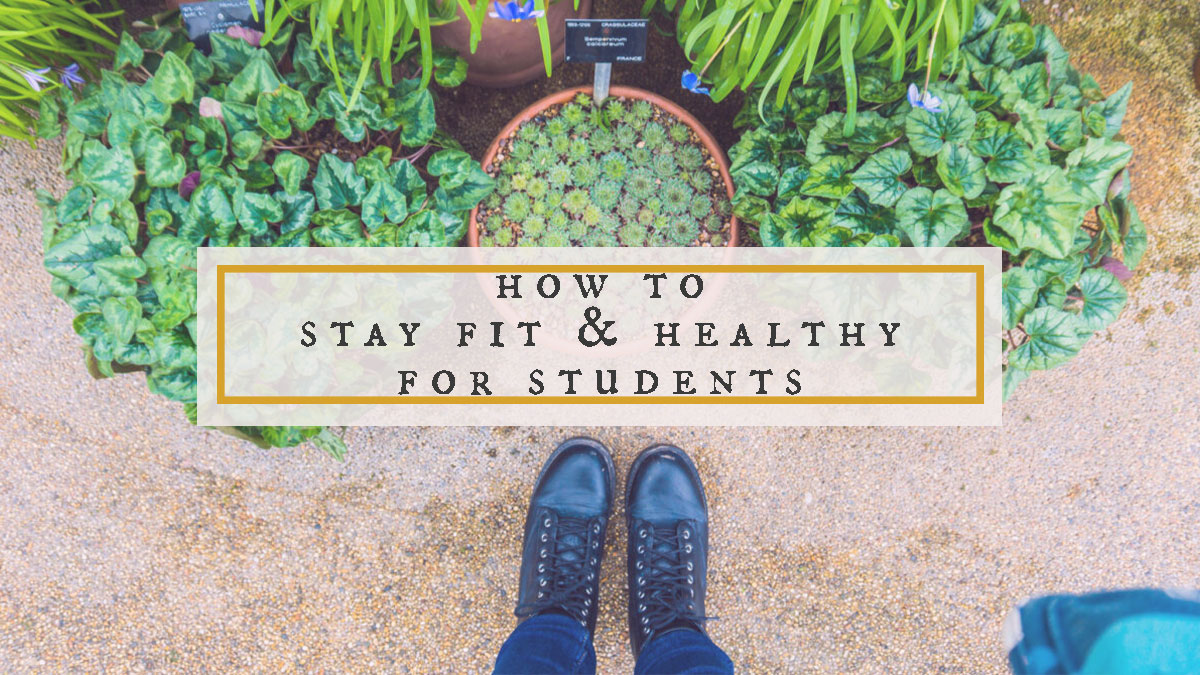 Getting Enough Sleep
We really cannot stress enough how important sleep is. This is important for both your physical and mental wellbeing. Sleep helps to maintain your metabolism and improve your mental clarity.
When you don't get enough sleep from too many late nights last-minute cramming or are out until the early hours of the morning, this can result in your becoming more irritable and being more anxious.
It is also common for those who don't get enough sleep to put on weight as a lack of sleep can cause an increase in appetite. It's really important to try and get into a good sleeping pattern, with at least 8 hours of sleep every night. Easier said than done, right?
Here are some tips to help you get enough sleep as a student:
Limit your caffeine intake, especially after midday.
Reduce screen time after 9pm. Read a book instead!
Make sure you stay on top of your studying schedule – don't study late into the night!
Try not to work from your bedroom, use the library or your living room if you have one. Your bed is for rest and relaxation!
Use a soothing sleep spray. I love the Deep Sleep one from This Works.
You could always try out CBD for sleep.
Create a self-care evening routine to help you wind down for a good night's sleep.
Get Enough Exercise
At school, we are far more likely to be involved in sports and, at the very least, have to take part in PE lessons. Then, with the big move to university, it can mean that many people then don't get any exercise at all. This is bad news when you are trying to stay fit and healthy as a student!
Going to classes and studying requires a lot of sitting around all day, so make sure you are incorporating some physical activity at least a few times a week into your routine.
This could mean that you get a gym membership, take up a new sport, or you could even take a look and see what sports clubs are offered at your university as this is also a great way to make new friends.
Alternatively, you can learn fitness tips from experts online, and work out at home or in your local park.
If exercise really is not your thing, then you could always look into getting some home workout equipment such as the Bowflex Max Trainer which you can use from the comfort of your own home. You can read this bowflex max trainer review by allworkoutroutines.com before making any purchases to see if this is the right equipment for you.
Watch Your Drinks
At university, especially in your first years, it is easy to consume a lot of empty calories on alcoholic drinks. This can have a serious effect on your health. These drinks can often cause your digestion to slow down and you will be consuming high levels of sugar.
For example, did you know that a single vodka shot can contain up to 100 calories? We would recommend trying to stick to water as you should also keep an eye on your caffeine intake.
That concludes our top tips for staying fit and healthy as a student. Remember that your mental health is just as important as your physical health. University can be a stressful time in your life, and taking care of yourself is essential for success and wellbeing.
Do you have any more tips about how to stay fit and healthy as a student?
All the best,


More Student Health Blog Posts