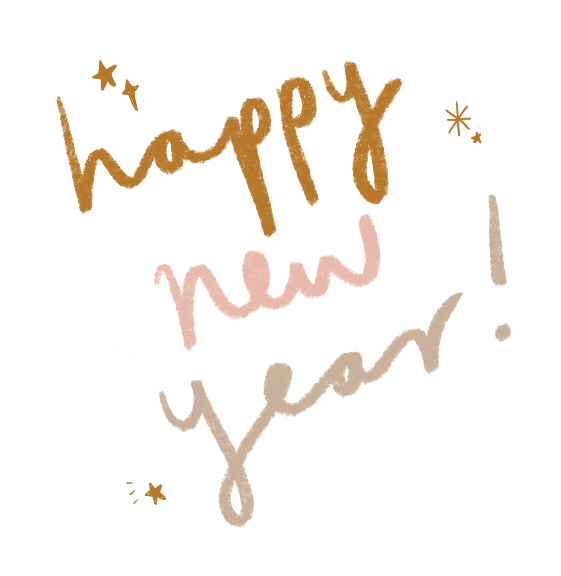 It's 2020!
I took an impromptu break from blogging and social media over December. I realised that I needed some time to recharge, and spend time with my friends and family.
Less time looking at screens and more time reading books did me the world of good.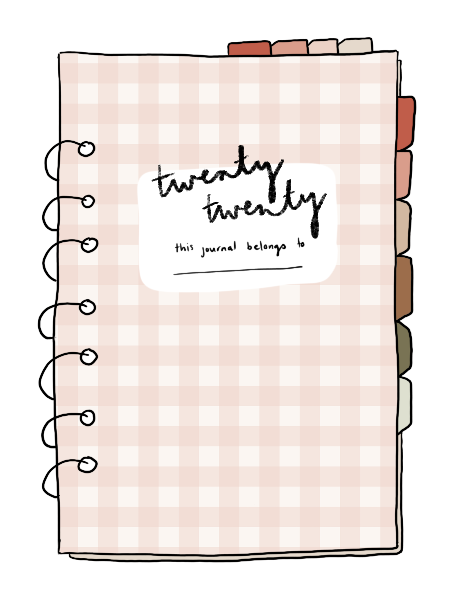 A Self Care Checklist for 2020
Today I'm sharing a Self Care Checklist for 2020. I made this for myself, featuring certain things that I forget to do sometimes (like eating three meals a day), but I realised that this could be useful for other people too.
Eat three main meals each day
Go on a 24 hour social media detox
Find a quiet spot to meditate
Light an aromatic candle
Write a gratitude list
Practice breathing deeply
Listen to peaceful music
Read a good book
Catch up with a friend
Have a bath
Spend time outdoors
As I'm growing up and finishing my master's degree this year, my blog is taking more of a self-care and mental health lifestyle approach, and less 'student life'. I wrote about my self-care journey, and I definitely think that putting my experiences into words has helped me process things better.
If I could help just one person with their self-care journey or mental health, I'd be happy.
Ideas for using the checklist:
print it out for your journal
stick it on your bedroom wall
set it as your phone wallpaper for a daily reminder
Or pin it for later?
Below is a PNG image you can save to use. If you'd prefer the free full-sized printable PDF, you can get it here.
Find Your Self Care Checklist for 2020 below!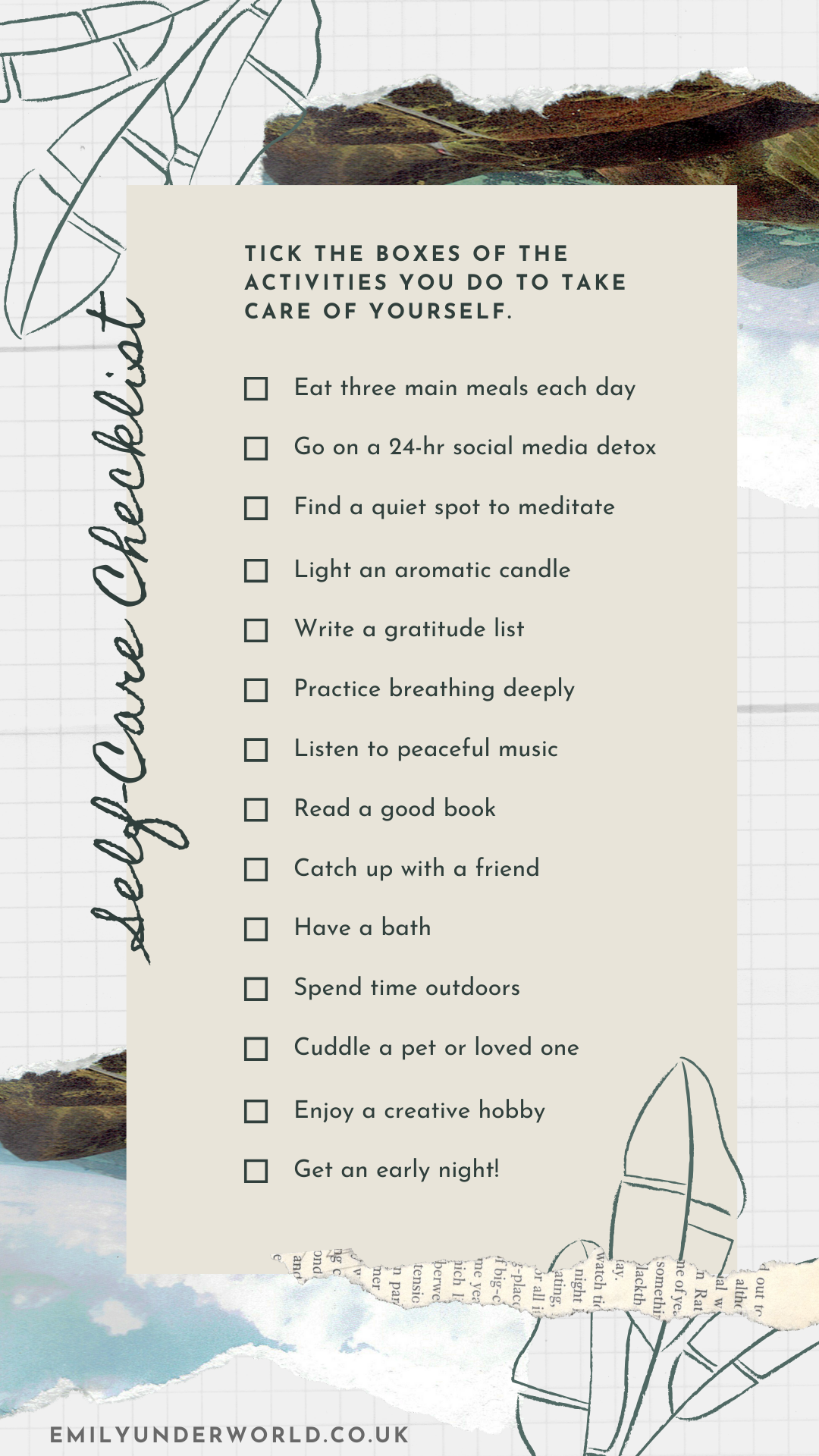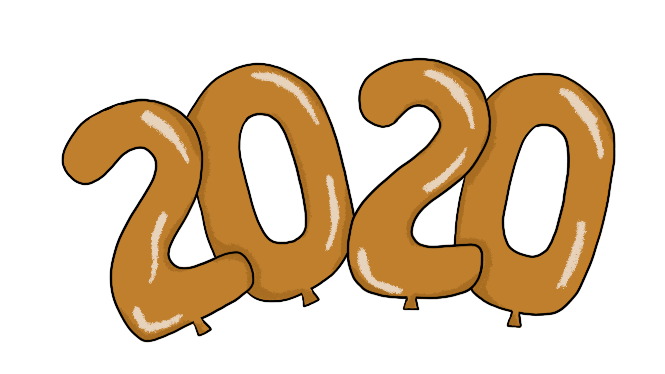 2020 is the year for self love and self care. I don't know about you, but I'm planning on starting this decade with new habits and prioritising myself. So should you!
Stick around for more self improvement, mental health, and self care blog posts from me! Oh, and check out my Pinterest for my favourite self care blog posts, all curated on my boards.
Let me know what's on your self care list for 2020! Are you making any improvements?
All the best,

P.S. The adorable doodle graphics I've featured throughout this blog post are from SheTheSpy. She's incredibly talented!