This year I've decided to set myself a Goodreads challenge. My goal is to read 48 books, which works out at 4 per month. I've already read 6 so far, meaning I'm ahead of schedule!
I tend to go through phases of reading a lot, then nothing for a while (usually in the summer, when I go out more!), but I figured that setting myself a challenge would motivate me to get through the books on my shelves.
To start off the challenge, here are 13 Books To Read in 2020: ones that have been on my shelf for a while, a mixture of historical fiction, self-help and fantasy.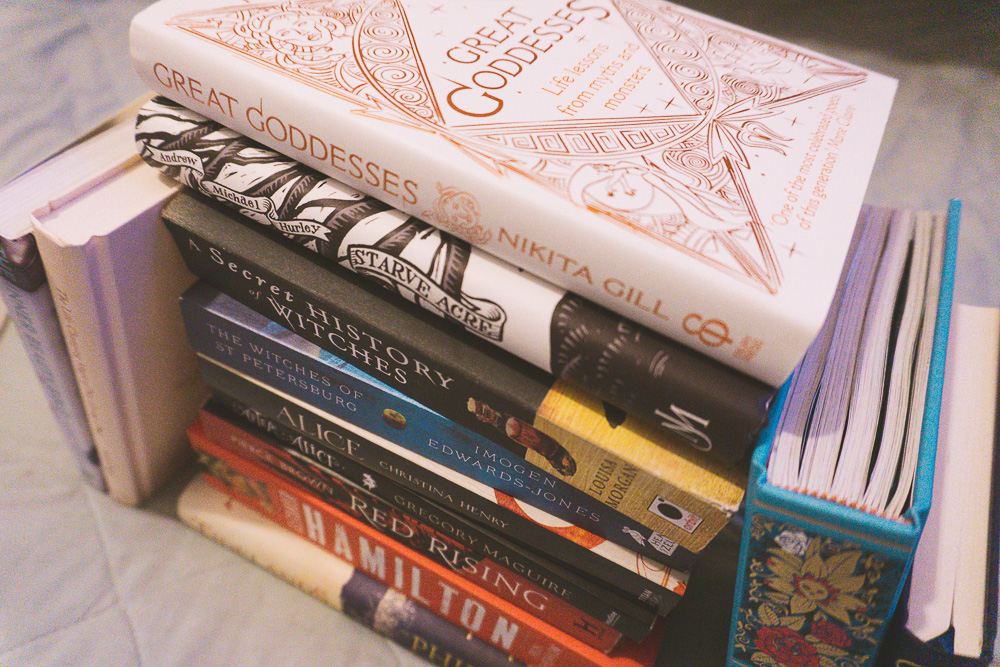 10 of these books were birthday and Christmas gifts from my wonderful family and friends – they know me so well!
13 Books To Read in 2020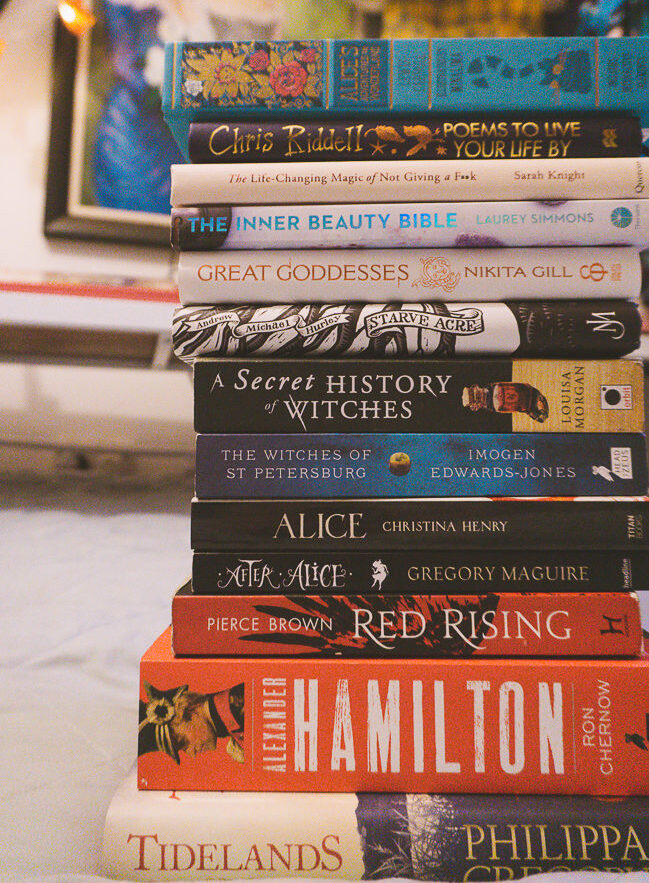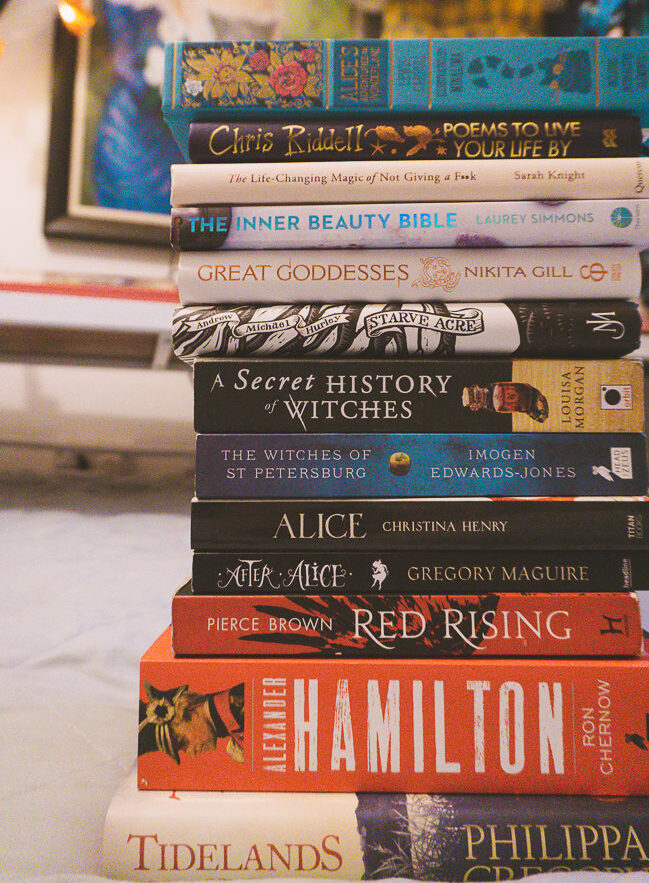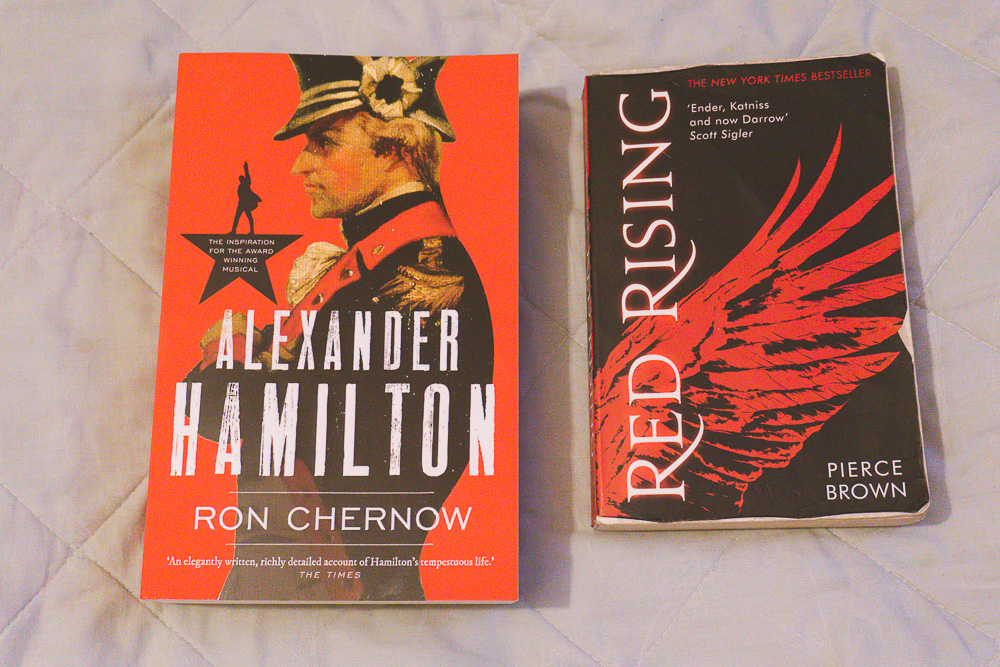 Forever on my Reading List
This was my work Secret Santa gift! I've been meaning to read it forever, as a biiiiiig fan of the musical Hamilton. Lin Manuel-Miranda says that this book was his inspiration, so I can't wait to get stuck in. It's quite a lengthy read, but I'm sure I'll find the time… after I hand in my dissertation.
Two of my flatmates have been telling me for ages to read Pierce Brown's fantasy novels. They recommended Red Rising, a science fiction dystopian thriller, which sounds totally up my street. I'll start with that, sneakily borrowed from Andrew's bookshelf!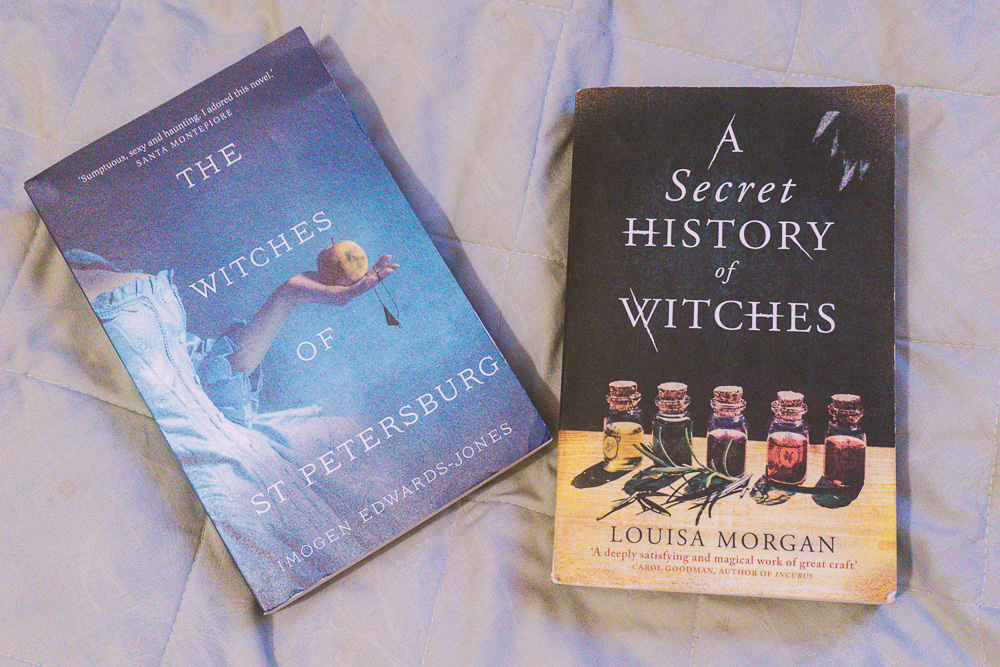 Witchy Vibes
I picked up both of these second-hand for around £2 each.
This is a historical fiction that piqued my interest when I spotted it in Waterstones. It's a tale of two sisters at the Romanov court, who befriend the Tsarina, and use black magic. 19th Century Russian history is incredibly interesting, and I'm here for books featuring witches!
This novel is all about the power of witchcraft, passed through generations from mother to daughter. It goes through four generations of women, from 19th century Brittany, to Second World War London, using witchcraft to protect their family and futures.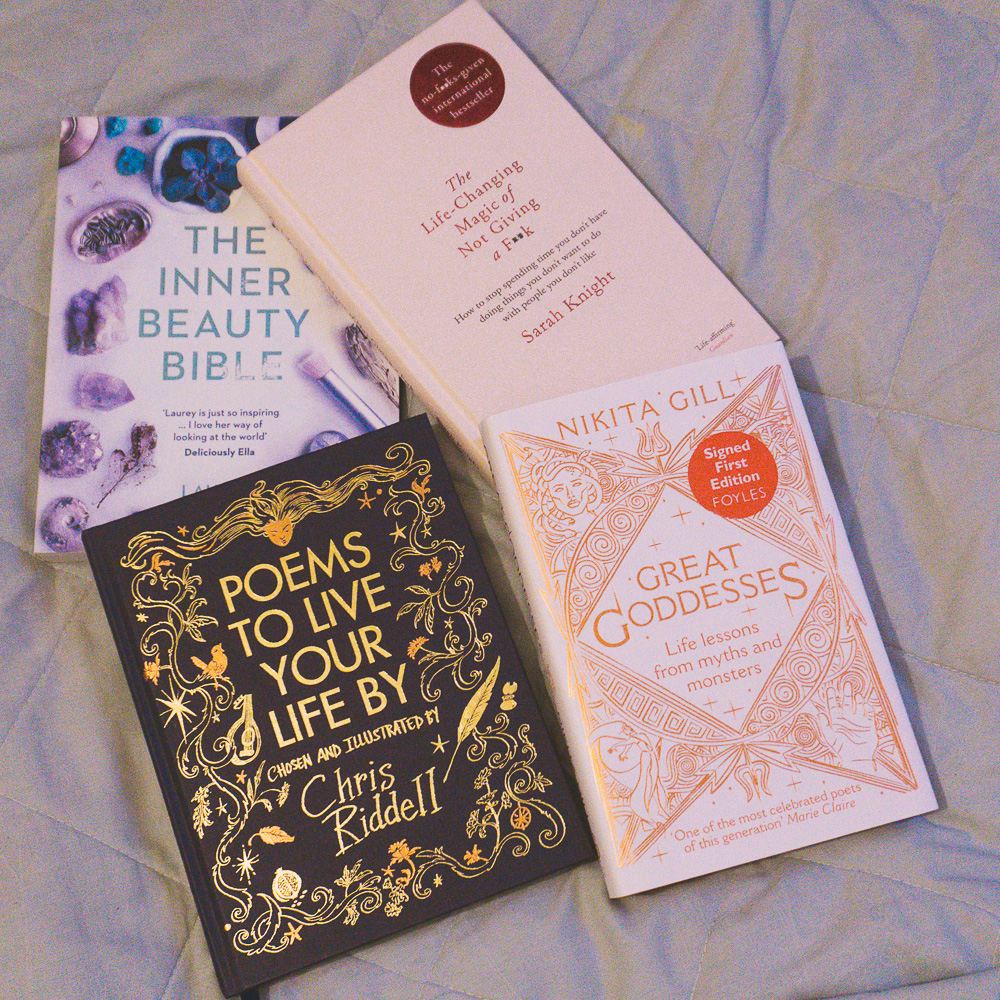 Self Help
I really got into Self Help books in 2019. Self Care is so important. If you're a regular reader of this blog, you'll know how much I emphasise it! Find my Self Care posts here.
To continue this trend, here are 4 Self Help books I'll be reading in 2020. These were all Birthday and Christmas gifts from my wonderful flatmates, who clearly want to inspire me to sort my life out!
I'm a big fan of wellbeing, inner beauty, and the healing power of nature. I've wanted to read this book since it was released in 2017, as it combines ancient wisdom with modern-day mindfulness to create a collection of rituals.
The book itself is truly beautiful, and I feel like I'll be picking it up whenever I feel a bit frazzled or low!
My Mum got me another Sarah Knight book a few years ago, called Get Your Sh*t Together. I've been meaning to read The Life-Changing Magic of Not Giving a F*ck for a while, so I was glad when Andrew got it for my Christmas present.
I certainly need to work on 'caring less', and people-pleasing! I've struggled with guilt for years and worrying about things that are beyond my control. In 2019, I worked on this a lot, especially through setting boundaries and focusing on self-care, so this book will be a perfect addition to my collection.
This is a beautiful book – the cover, the illustrations… *sigh*. So far I've been reading a poem each day before bed, it's a lovely way to wind down! Alicja picked this out for me – she's really into poetry, and while I'm not so much… I've been loving this.
The collection includes 46 poems, divided into sections including youth, love, war, nature, and imaginings. I love that it features classic poetry from Lewis Carroll and Shakespeare, alongside modern works by Neil Gaiman, Leonard Cohen, and Carol Ann Duffy.
As a Classics student, of course, I adore mythology. I especially love the stories of strong women like Athena, the magical power of Circe, and Queen of the Underworld, Persephone. This book is gorgeously illustrated, and the stories are re-imagined from a modern feminist magic perspective. YES.
Em got me this one as a gift, and it's next on my reading list. Both Em & Alicja are keen to borrow this once I've finished it, I'm sure we'll all love it!
Side note: make sure you check out Em's blog and Bookstagram, her photography is amazing.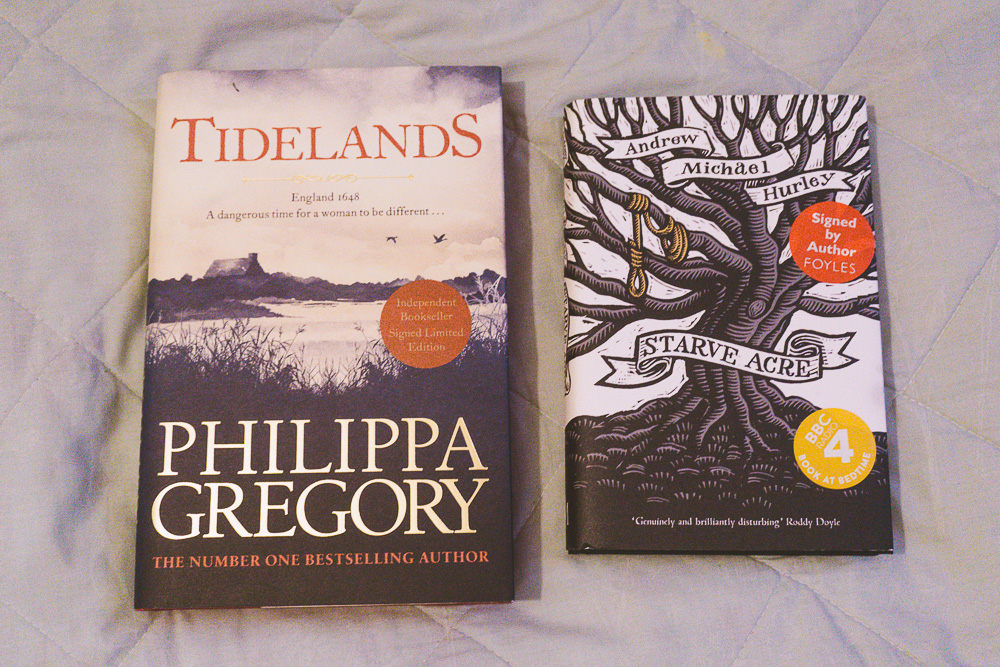 Historical Fiction
I bought this way back in the summer of 2019 in a lovely Kensington independent bookshop… but it's been sitting on my bookshelf ever since. I will read it this year.
"England 1648. A dangerous time for a woman to be different"
During the time of 'witch-mania' and the English Civil War, Alinor, a descendent of wise women, was suspected of possessing dark secrets. Her skill in herbs and lack of a husband envokes suspicion among her neighbours… it's a story of a woman fighting to survive a hostile world.
I won't lie, I was drawn to this in Foyles for two reasons: 1) the beautiful cover, and 2) it's signed by the author. Judge me!
Recommended as a 'bedtime read' by BBC Radio 4, Starve Acre will probably be a bit too scary for me to read at nighttime! Starve Acre is a creepy horror, described as a 'physiological fantasia' by the Sunday Times. I love gothic fiction, folklore, and the theme of death, and Starve Acre combines all of these, plus a haunted house!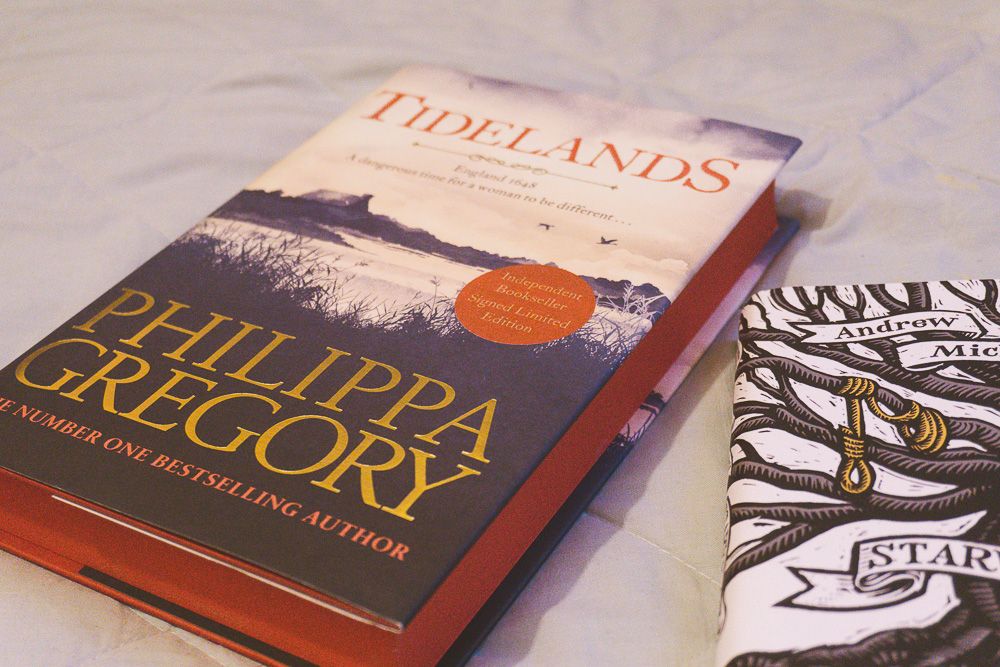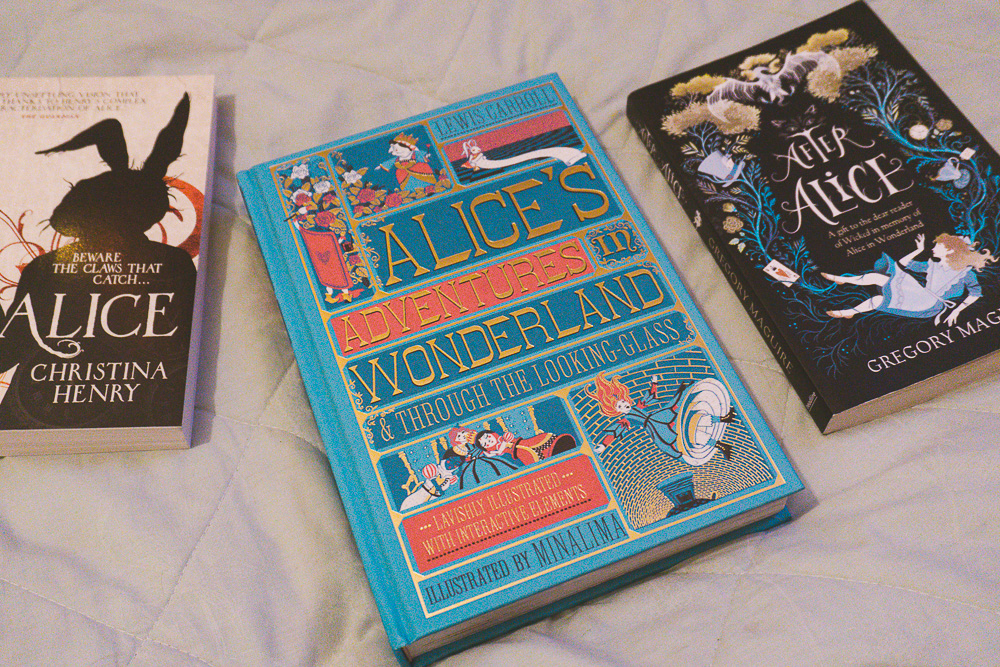 Alice in Wonderland
Andrew surprised me with this a few days ago and I nearly cried. I've wanted Minalima's version of Alice in Wonderland since it was released, because their illustrations are beautiful! I'll treasure this copy forever, and I was surprised to find that it has lots of interactive parts too.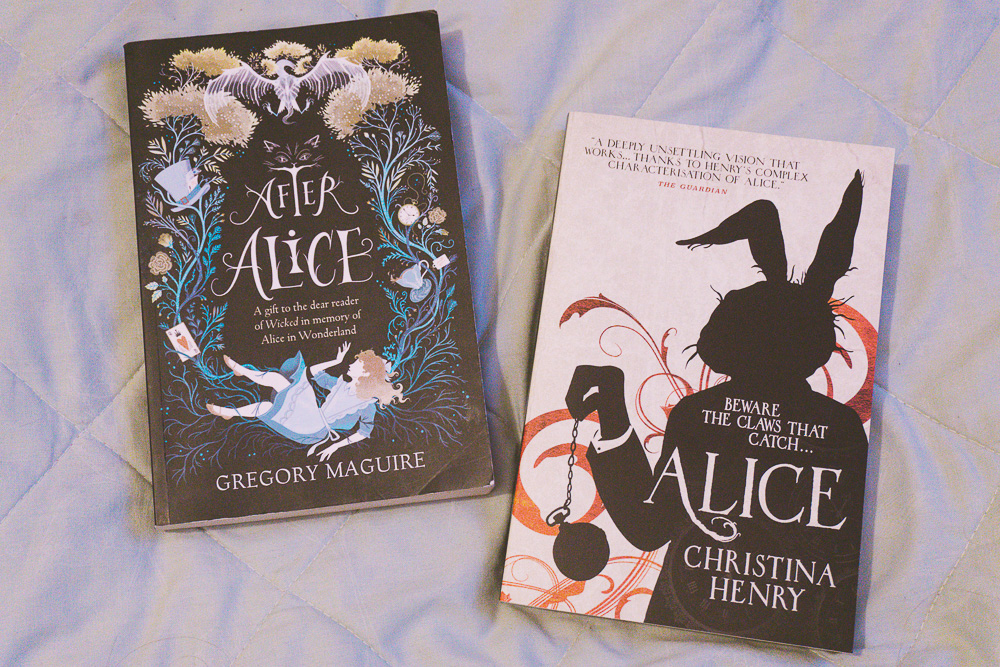 This was my Christmas gift from my brother. I've already started reading it, so it'll probably be the next on my Goodreads challenge. Gregory Maguire is the bestselling author of WICKED, and here he retells what happened after Alice fell down the rabbit hole. Ada, a girl briefly mentioned in Carroll's Alice's Adventures in Wonderland, sets out to find Alice.
Alicja made me the cutest care package for my birthday, including this book. I'd not heard of this one, but I'm here for anything Alice-themed!
Alice is in a hospital, she doesn't remember why she's there, but she remembers a tea party… A fire breaks out at the hospital, and Alice uncovers the truth and finds her way out, where the rabbit waits for her.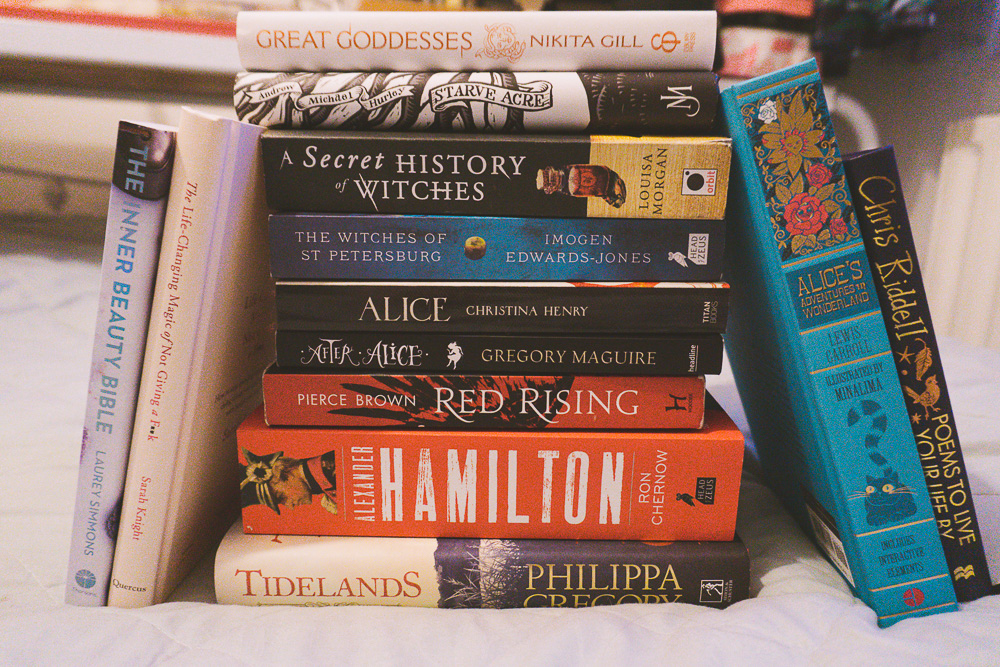 Phew, we got through it. 13 Books To Read in 2020! As I mentioned before, my goal is to read 48 books this year, so I'll be off to a good start with these.
I've finished 6 books on my Kindle so far, and I'm listening to Becoming by Michelle Obama on Audible at the moment. Check out some of my favourite audiobooks here.
I do have a few more books on my shelf that I've never read (including Game of Thrones, I know, I'm so late to the hype), so my plan is to not buy any more books this year… until I've finished what I have. If you want to read about the other things I'm not buying this year, have a read here.
What's on your 2020 reading list?
Make sure to join me on Goodreads, where you can find more than 13 books to read in 2020!
All the best,