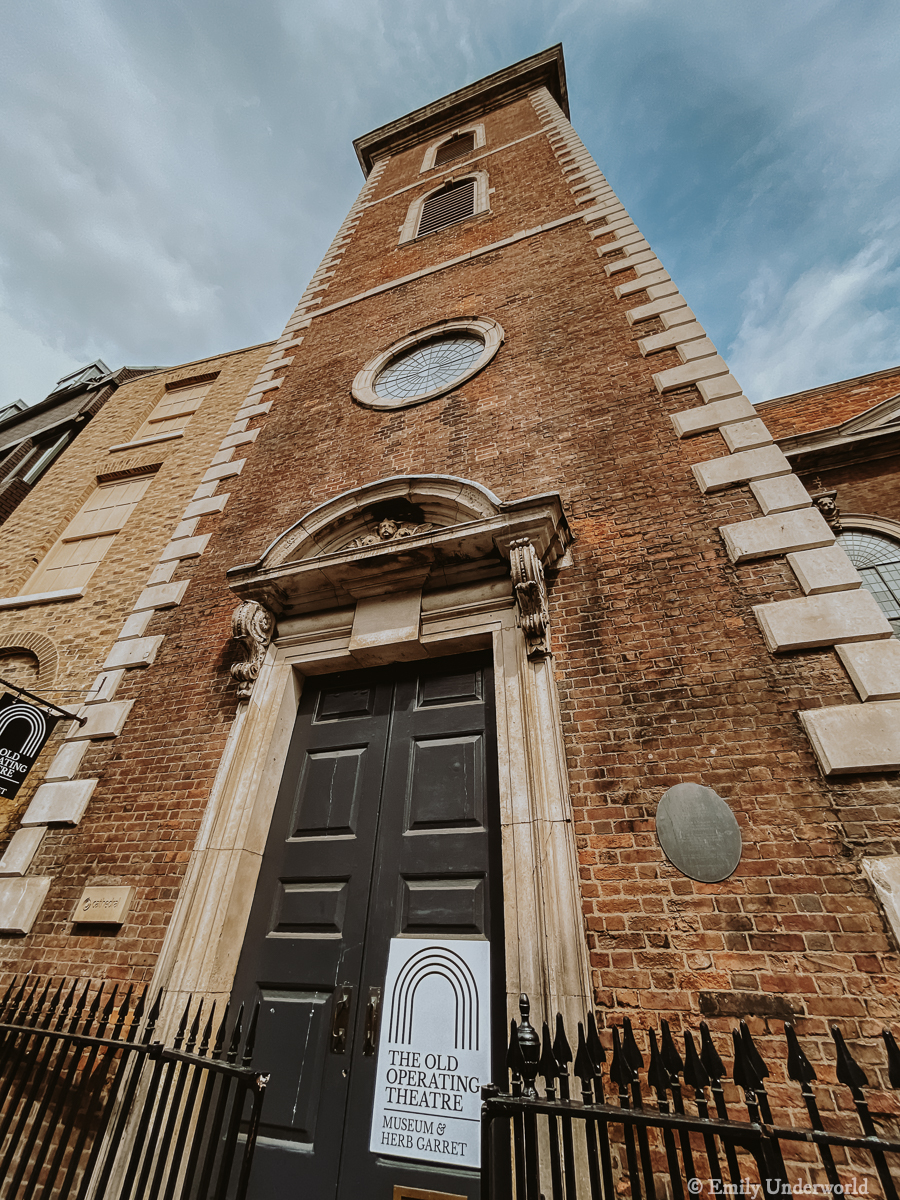 Ad – gifted. This blog post features a gifted visit to The Old Operating Theatre & Herb Garret in London Bridge.
The Old Operating Theatre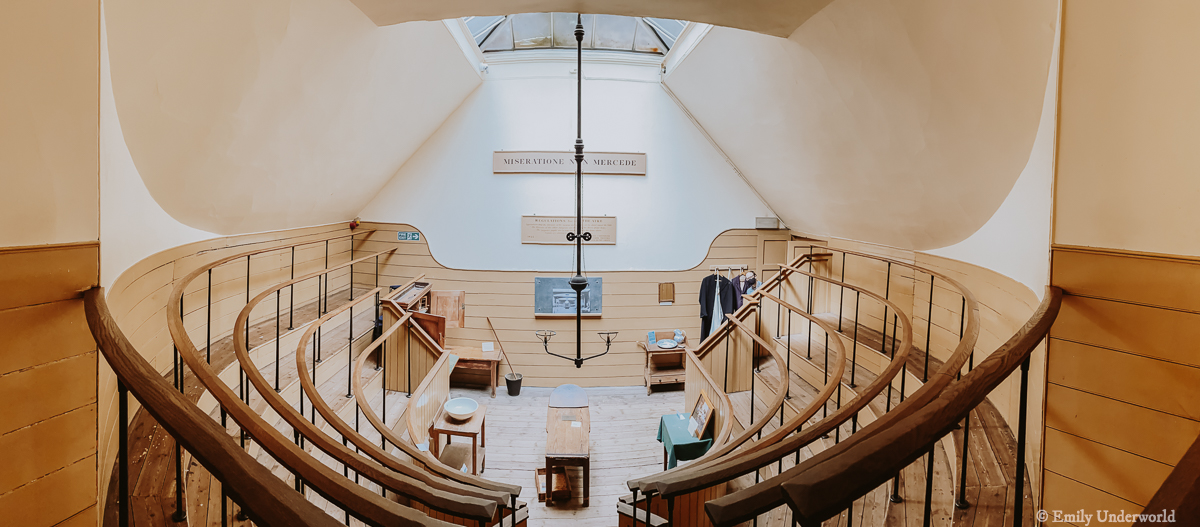 The Old Operating Theatre is located in the attic of an early 18th-century church, part of the old St Thomas' Hospital. It's the oldest surviving surgical theatre in Europe! The church itself was built in 1703: it is the oldest remaining part of St Thomas' Hospital in Southwark.
Built in 1822, and rediscovered in 1956 by Raymond Russell, this particular operating theatre was connected to the women's hospital ward. Prior to this, women who needed surgeries were operated on inside the ward, which sounds horrendous. Men had their own operating theatre from 1751.
Why was it in an attic? Light! The top floor and skylights allowed for the maximum daylight possible… definitely necessary for surgeries.
The guided tour was fascinating. I learned a lot about the history of medical practices and surgery, as well as the history of St Thomas' hospital.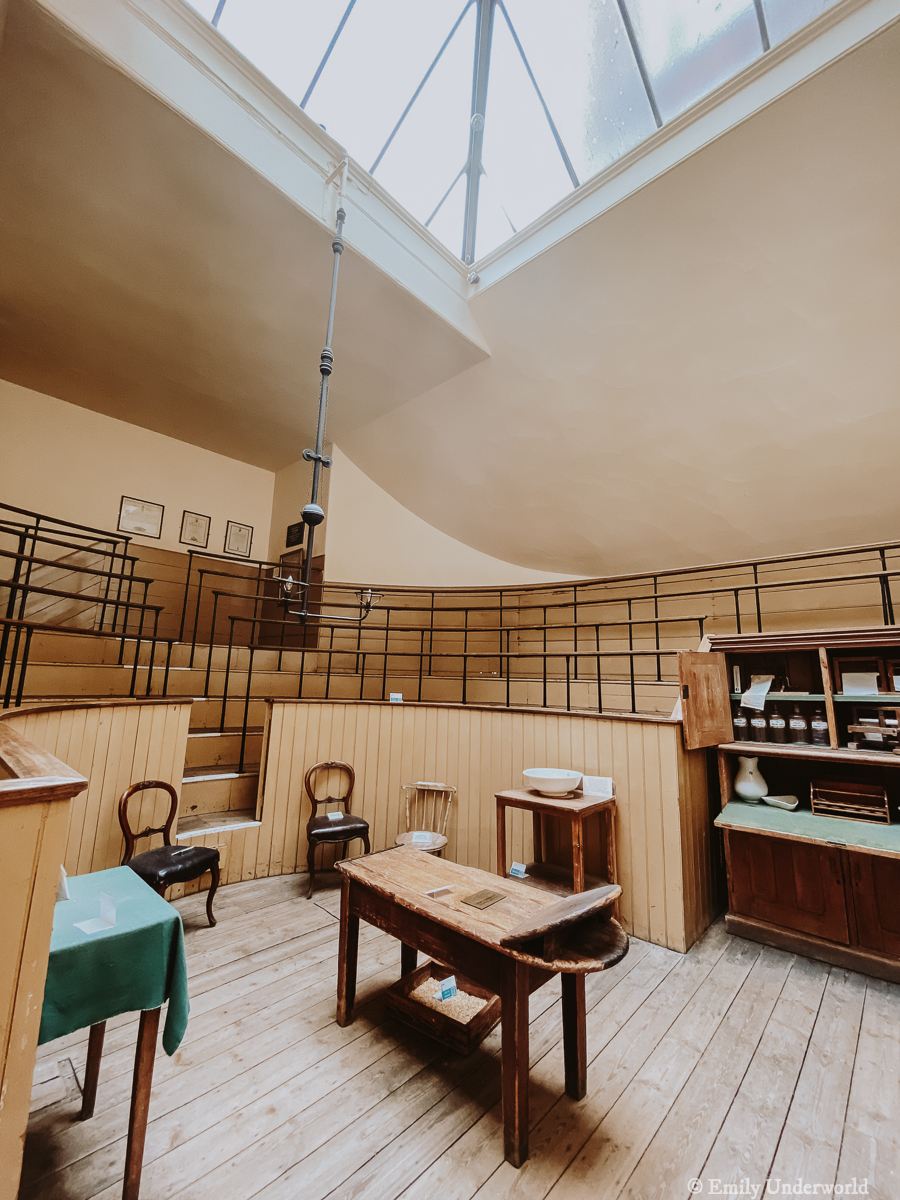 The wooden operating table from the 1830s (pictured above), is a rare object to see in real life. The box underneath it contains sawdust, used to help soak up fluids (mainly blood I expect) from the surgeries. Remember, there's a church underneath!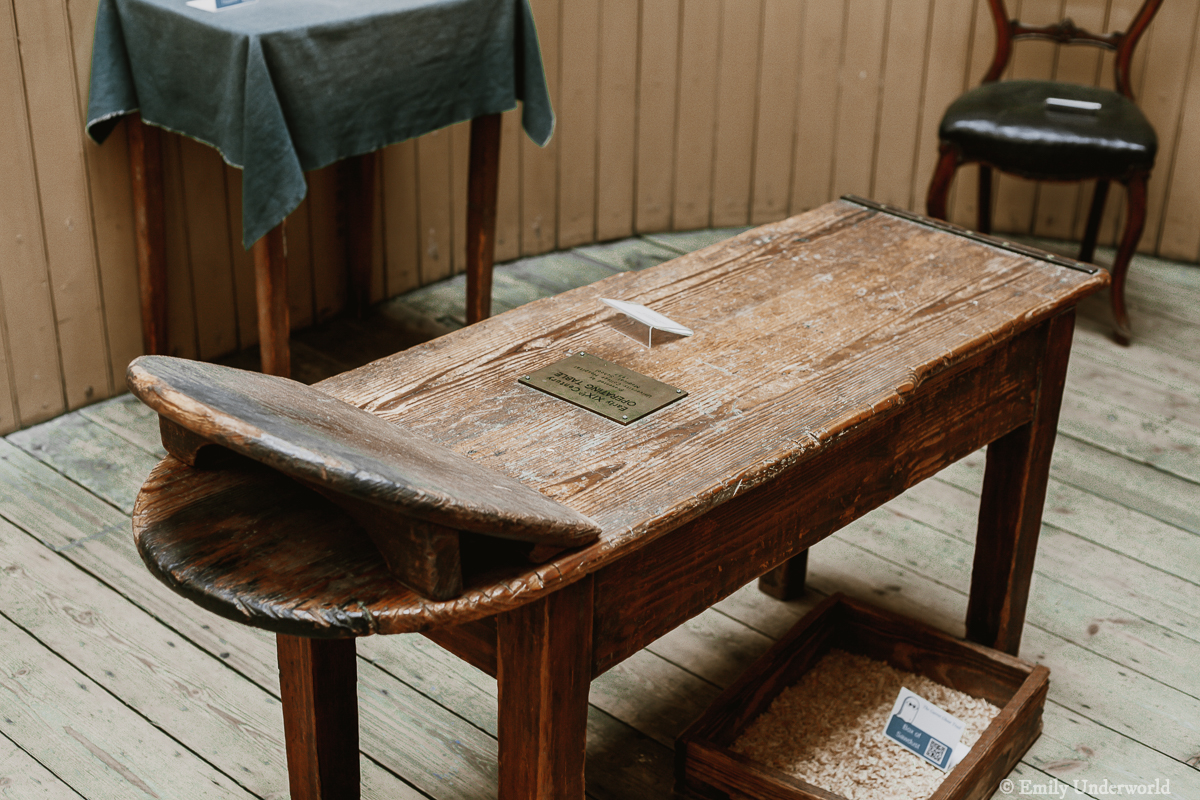 The main feeling I took away from the experience was hope. These surgeries took place as a last resort to help people suffering. The main operations carried out here were limb amputations, and the theatre enabled many surgeons to learn procedures. Anaesthetics were introduced in 1847, which reduced the trauma of surgery. Unfortunately, many people died from infection.
Did you know that surgeons weren't paid? Taking on students in the operating theatre allowed surgeons to earn money, as well as increase the number of surgeons, which were highly sought after.
The Herb Garret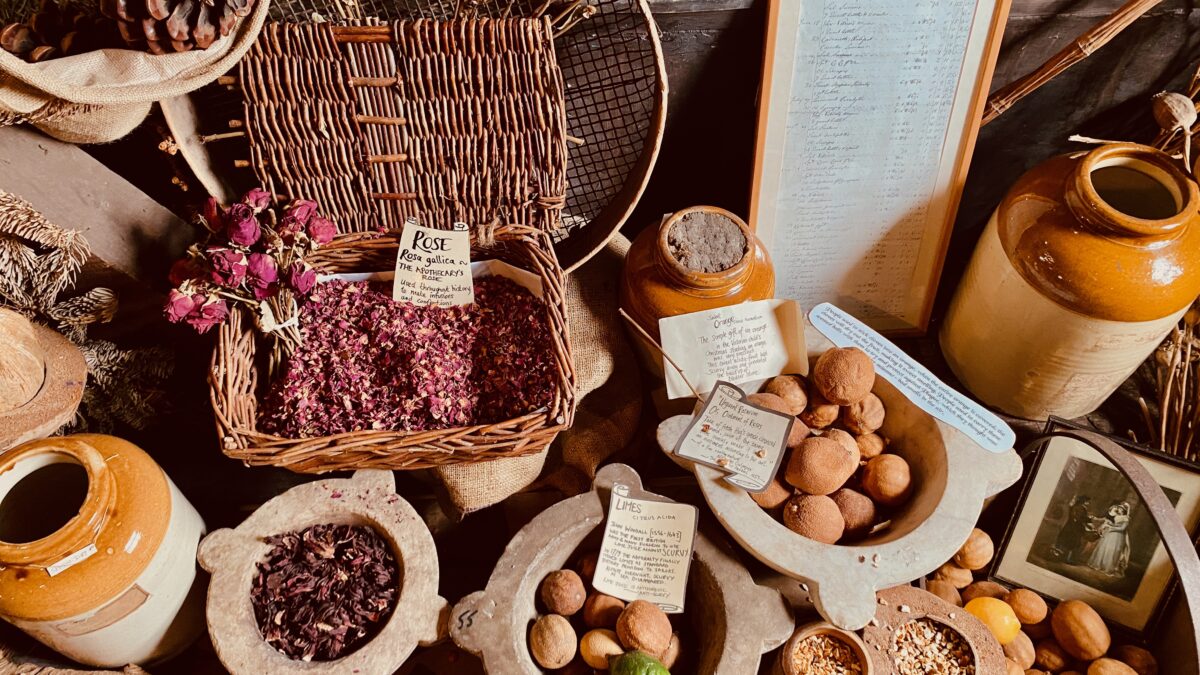 The Herb Garret is an eclectic collection of medical devices, tinctures, herbs and curiosities.
Residing in a huge timber-framed room, it was used to dry and store medicinal herbs. The attic Herb Garret is incredibly atmospheric and full of oddities!
The Old Operating Theatre & Herb Garret's collection is brilliant. It features medical objects, images, archives and books, from the 17th – early 20th century. There was so much to see, particularly in the Herb Garret, so I'd definitely like to return to explore more.
You can read more about the collection here.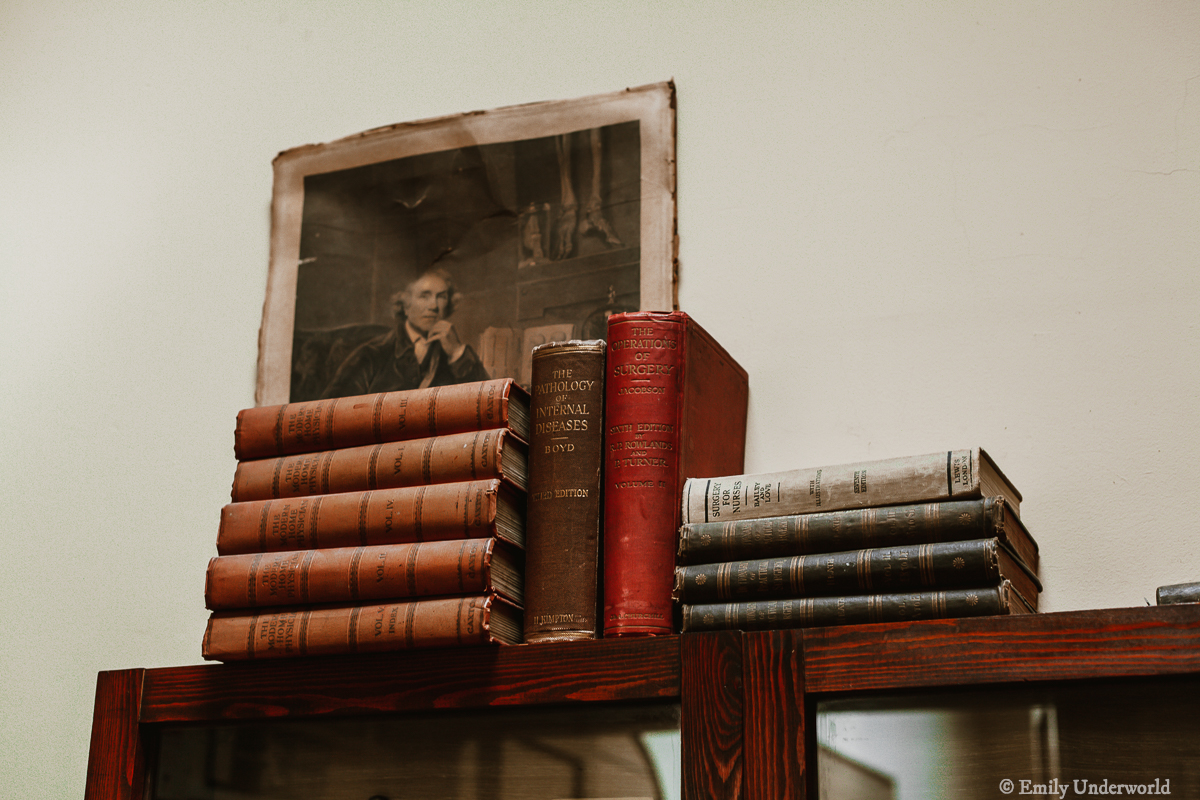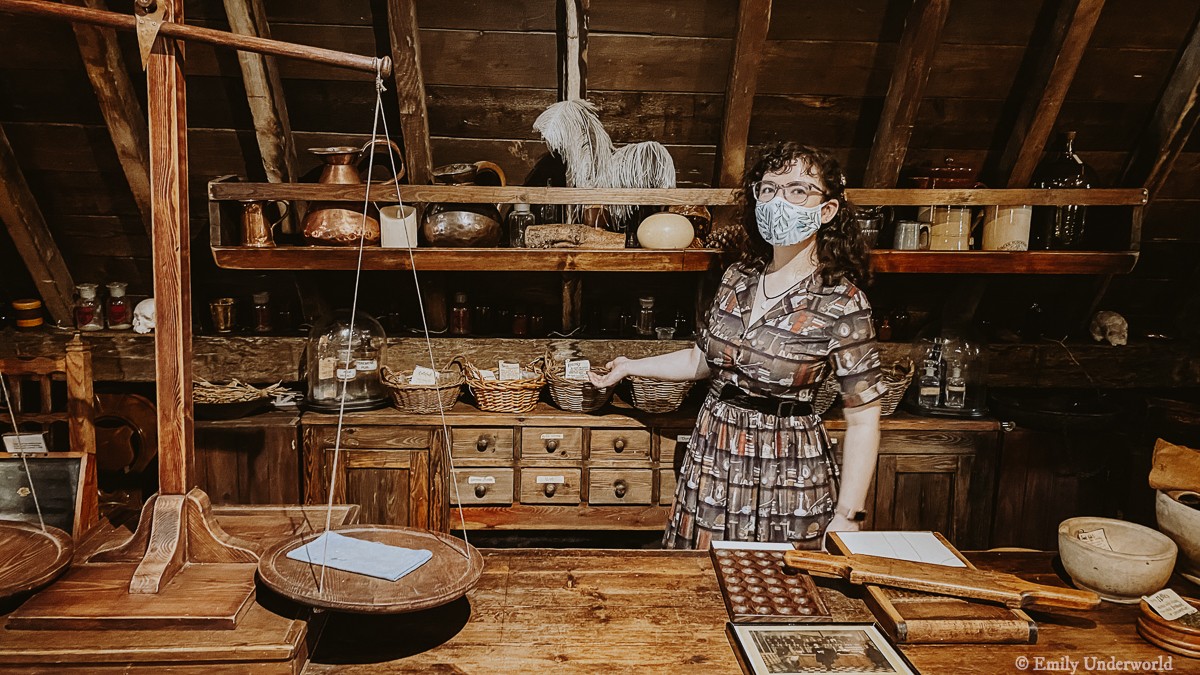 You may have seen the above photo already on Instagram. I also filmed some clips, which you can see on TikTok and Reels!
Lots of people have sent me messages saying they're planning to visit, which warms my heart.
The Old Operating Theatre is a non-profit museum, so I'm eager to spread awareness and encourage you to go. It's definitely a hidden gem in London Bridge!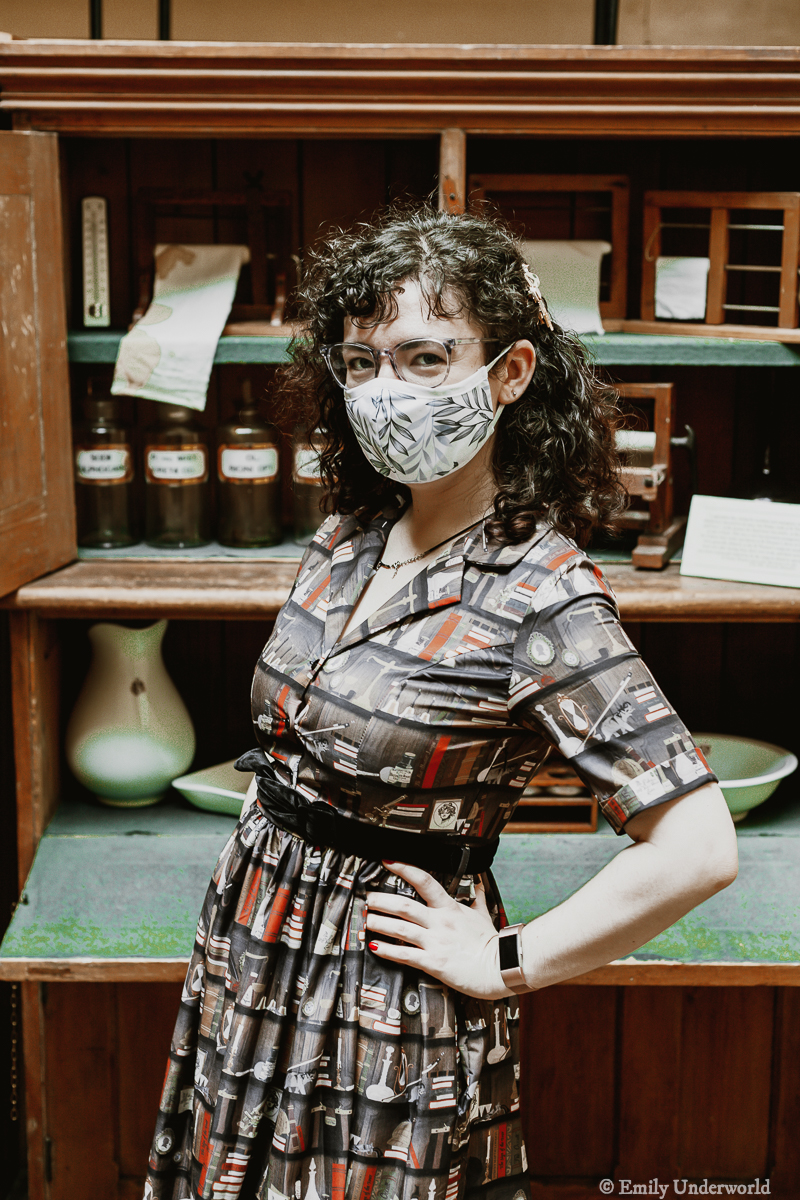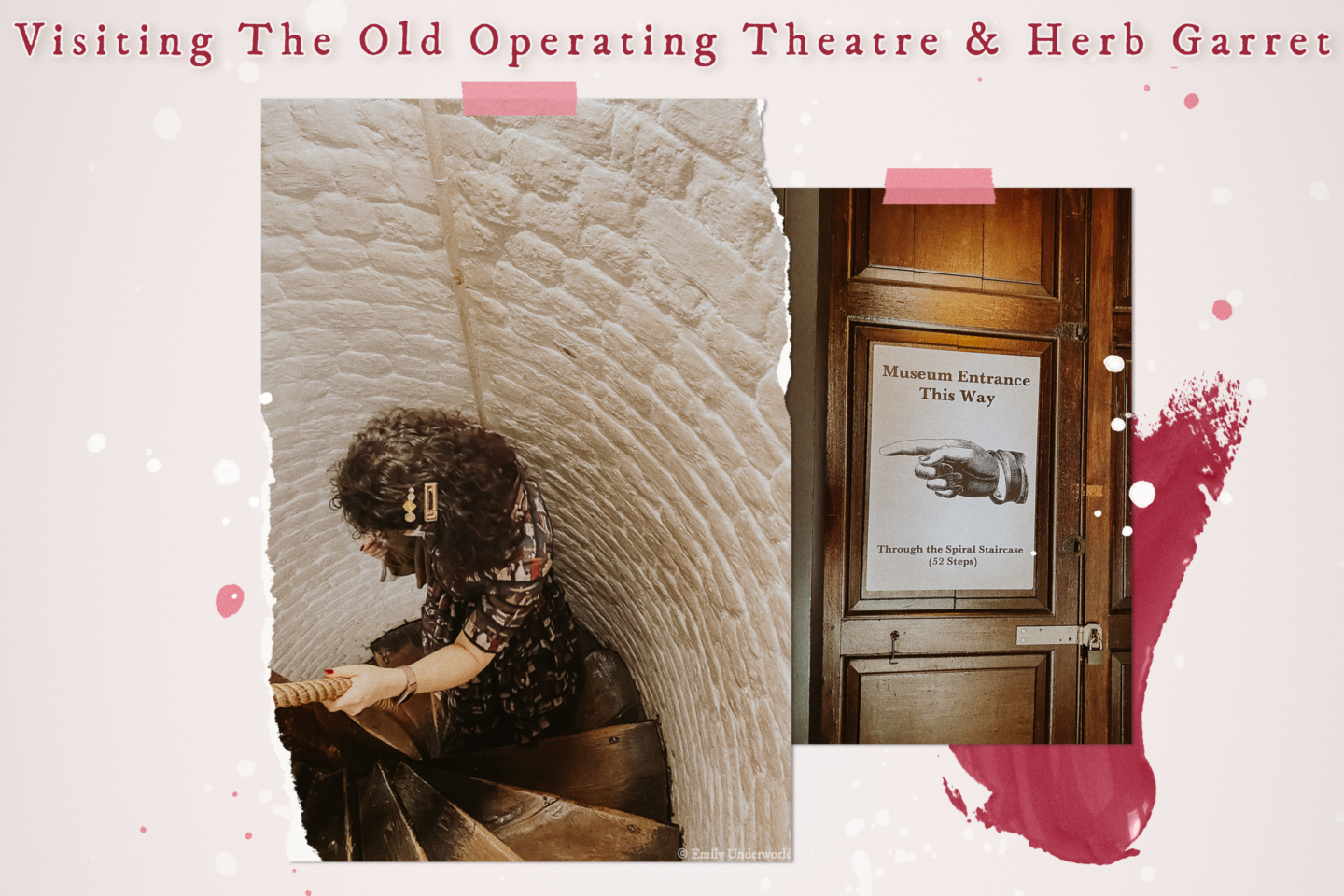 Visitor Information
Old Operating Theatre Museum and Herb Garret
9a St Thomas Street
London, SE1 9RY
Access to the attic museum is via a 52-step spiral staircase. It's narrow, as you can see from the picture above. Unfortunately, due to the historical nature of the building (it's 320 years old), the museum isn't accessible for wheelchair users. If you need any access advice or assistance going up the stairs, the staff are happy to help. Make sure to get in touch before visiting.
Due to the pandemic, The Old Operating Theatre Museum currently has some restrictions in place. Visitors need to book a 45-minute timeslot online. These are limited to 6 people per slot. You'll also need to wear a face covering. The museum is currently open on weekends from 10:30am to 5pm.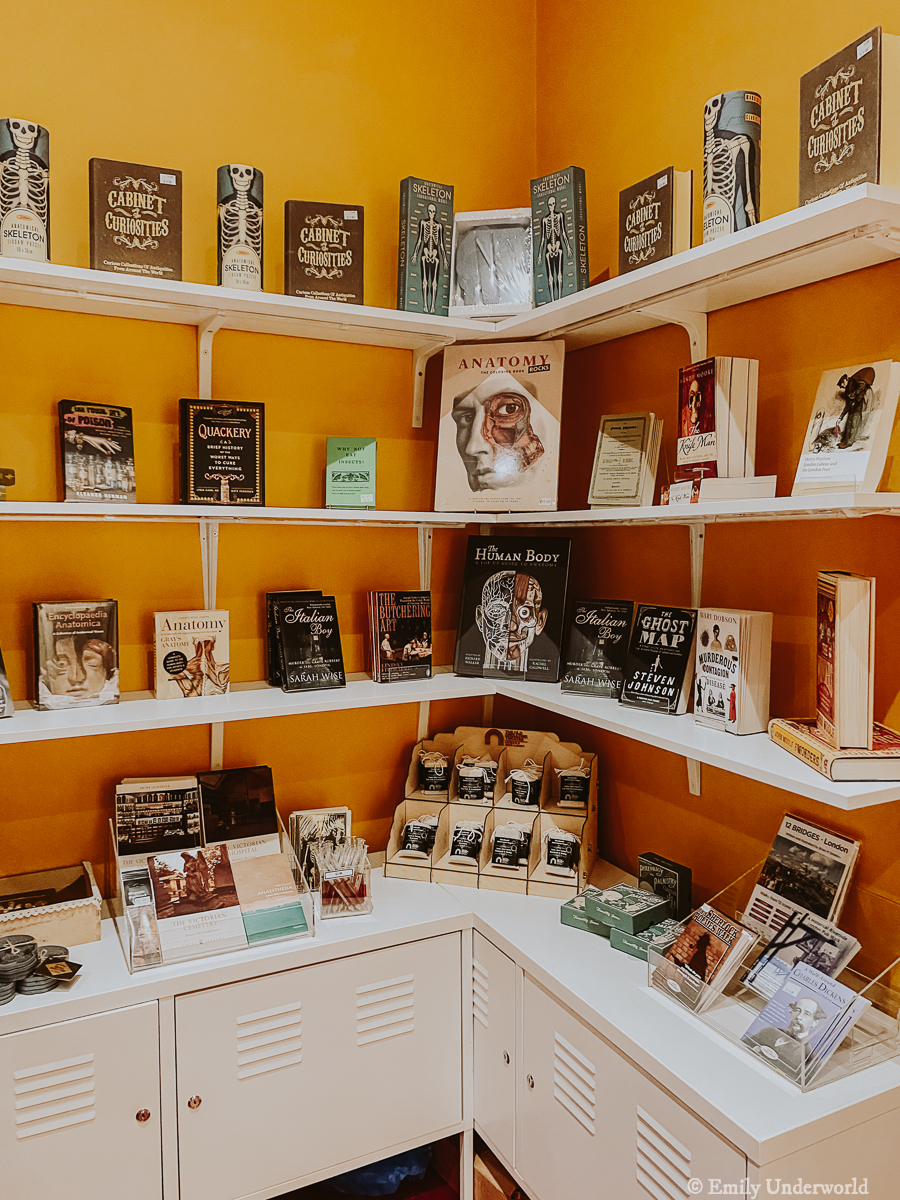 If you visit, make sure you check out their gift shop. The Old Operating Theatre is shortlisted for the 'Shop of the Year' 2020 Museum + Heritage Award. I can see why! They have utilised the small space incredibly well, with lots of books and merchandise available. You can also shop online too if you'd like. I particularly love their apothecary-themed jewellery!
Pin This Post?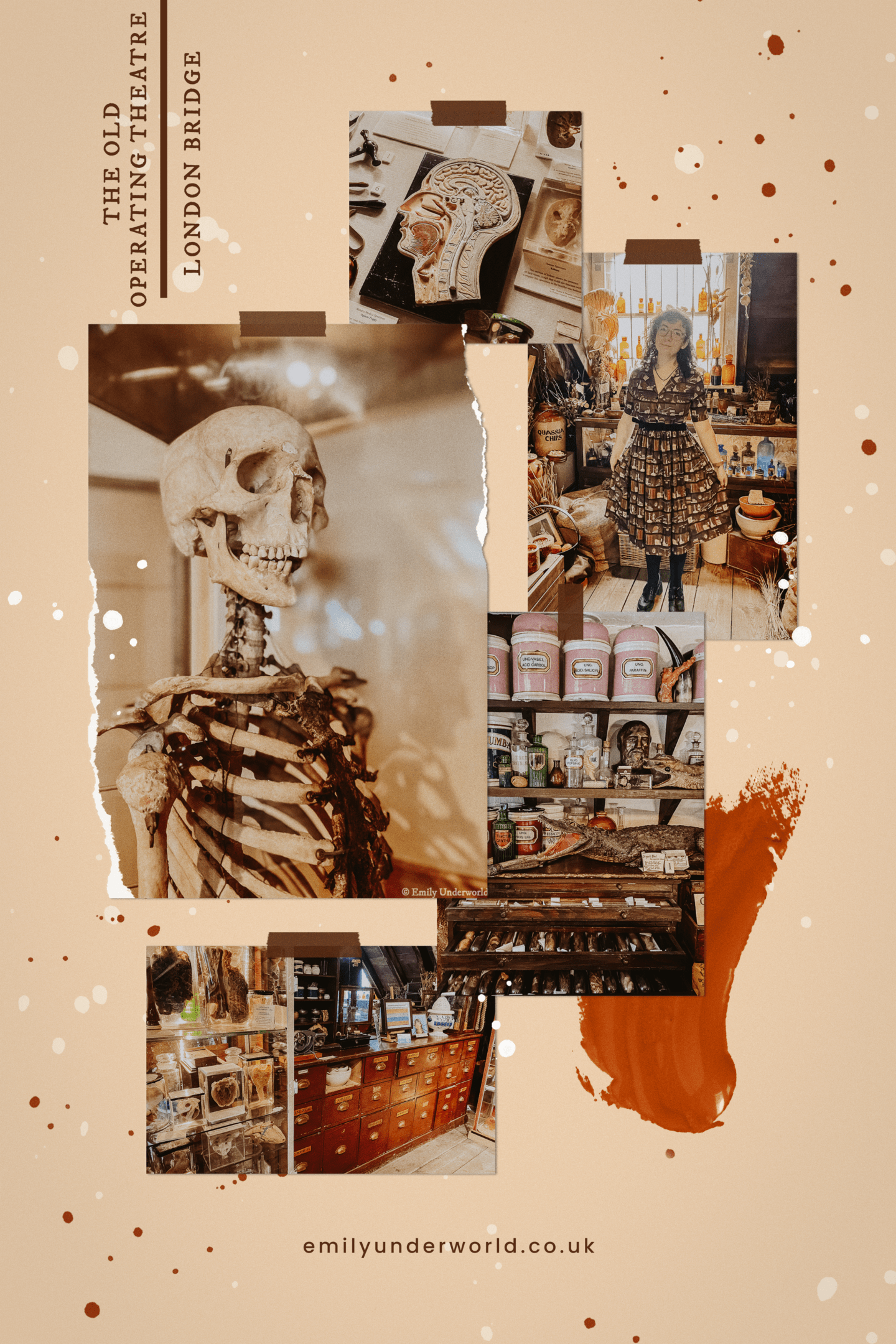 Overall, I had a wonderful experience. I would definitely return to see the Old Operating Theatre again!
All the best,

Find Me Here: Instagram, Twitter, Pinterest, TikTok, YouTube.
Related Blog Posts: