Hello! Today I've decided to share a quick post featuring 5 free Instagram Story templates you can use.
Instagram Stories are a great place to engage with your audience and enable your viewers to find out more about you. Using Instagram Story templates are a quick and easy way to share some content, and make use of the various features available on Instagram.
You can type, draw, or add stickers and GIFs to your Instagram Stories, to add a bit of fun to your feed. Using Instagram story templates also encourages your audience to respond with emojis, DMs, or by completing the same template and tagging you.
Where To Make Instagram Story Templates
Canva is a great place to make free Instagram Story templates. There are many preset templates available on the platform, ready for you to customise. Alternatively, you could create your own from scratch.
I use a mixture of Canva, Adobe Spark (included in a Creative Cloud subscription), and Photoshop. Canva and Adobe Spark are my favourites for creating quick and aesthetic interactive Instagram stories.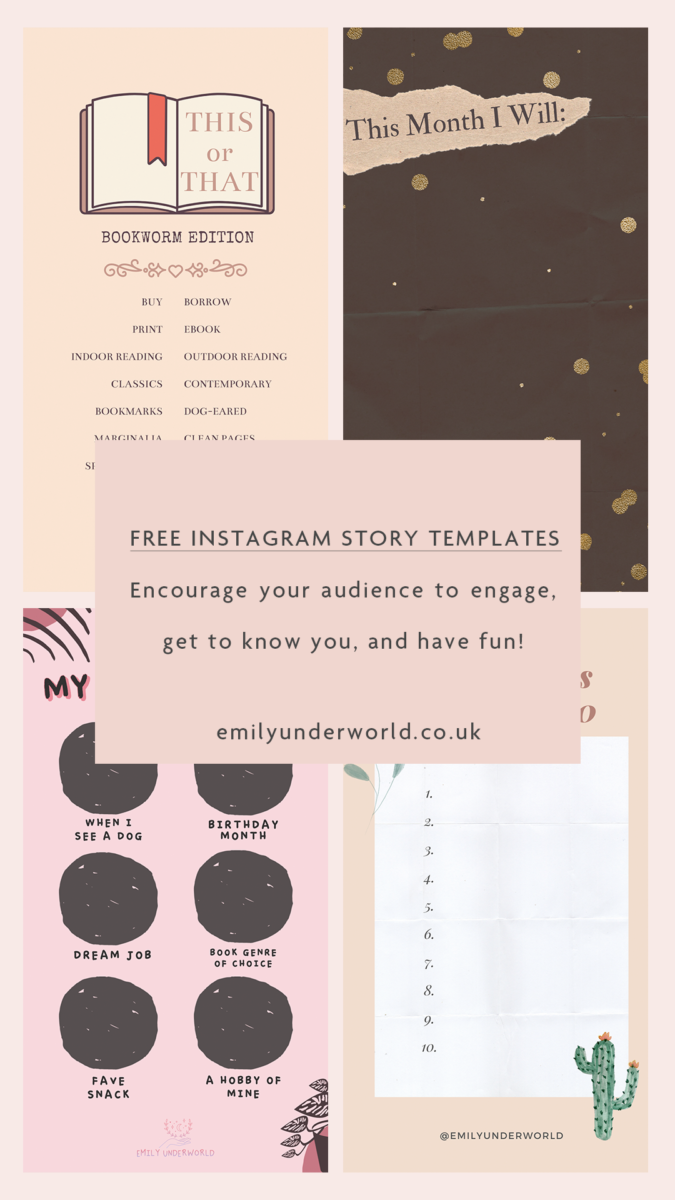 5 Free Templates for Your Stories
If you'd like some free Instagram Story templates, I got you!
Here are 5 templates for interactive stories I've created in Canva and Adobe Spark. Simply download the images, fill out your responses and share. Or pin this blog post for later.
You can download them below via Gumroad for high-quality images, or screenshot from my Templates Story Highlight on Instagram. I recommend downloading from Gumroad to get the full-size resolution templates.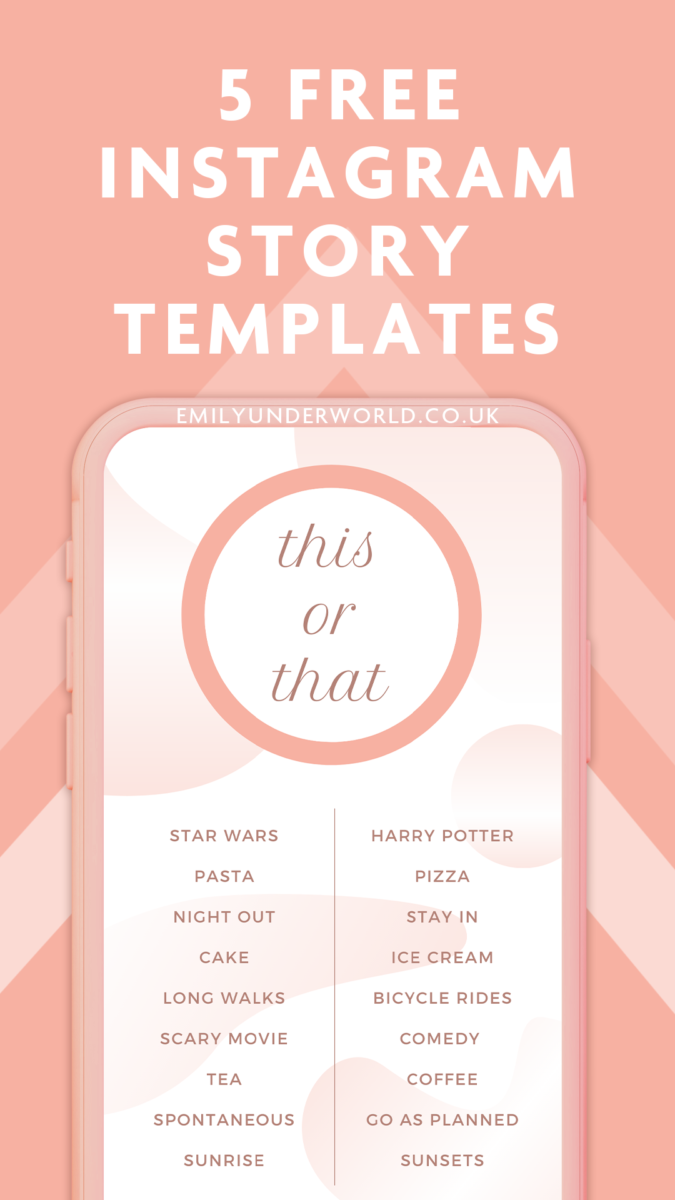 Get The Templates
If you use these templates, make sure to tag me @emilyunderworld, I'd love to see your responses to the questions and the 'This or That' quizzes!
Do you use Instagram Story Templates to engage with your audience?
Have a browse of my Shop and Freebie Library for more blogging and social media resources!
All the best,


Related Blog Posts: