So, I finally got into Audiobooks… because I'm ill. I'm miserably bored, but not well enough to get out of bed to do anything, thanks to my lupus getting all flared up.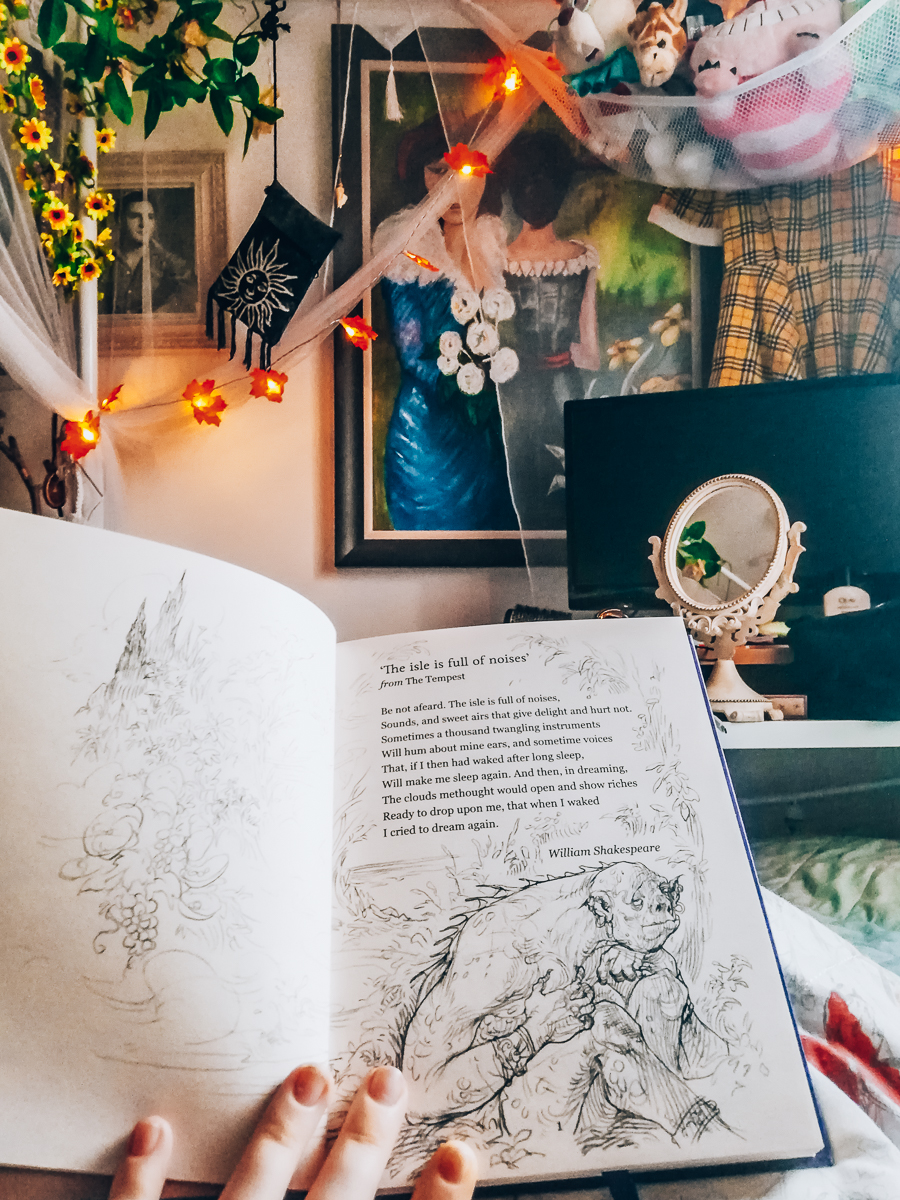 I attempted to play the Sims 4 yesterday, but my eyes hurt too much for computer screens. I managed to just about make it through an episode of Mr Robot, but I can't read anything because the words are all blurry. (Don't even ask me how I can write this, it's taking a long time).
Anyway, enough complaining. You already know where I'm going with this: audiobooks. Specifically Audible – it's been a godsend. I can lie down (with the window open and a fan on me because this fever feels like hellfire) while listening to someone tell me a story. It's honestly keeping me sane while I wait to take medicine every 4 hours.
Keep reading to discover the 6 Brilliant Audible Books You Must Listen To!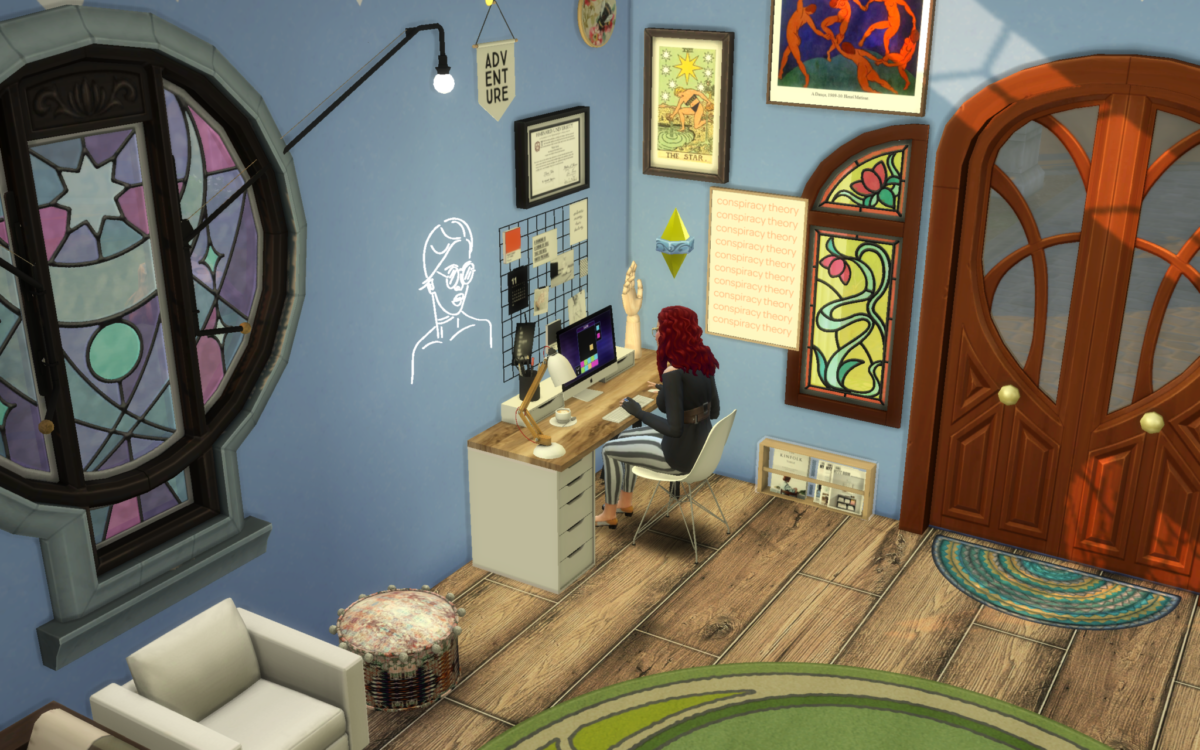 6 Brilliant Audible Books You Must Listen To
"Five devastating human stories and a dark and moving portrait of Victorian London – the untold lives of the women killed by Jack the Ripper.  

Polly, Annie, Elizabeth, Catherine and Mary-Jane are famous for the same thing, though they never met. They came from Fleet Street, Knightsbridge, Wolverhampton, Sweden and Wales. They wrote ballads, ran coffeehouses and lived on country estates; they breathed ink dust from printing presses and escaped people traffickers.  

What they had in common was the year of their murders: 1888. The person responsible was never identified, but the character created by the press to fill that gap has become far more famous than any of these five women.  

For more than a century, newspapers have been keen to tell us that 'the Ripper' preyed on prostitutes. Not only is this untrue, as historian Hallie Rubenhold has discovered, but it has also prevented the real stories of these fascinating women from being told. Now, in this devastating narrative of five lives, Rubenhold finally sets the record straight, revealing a world not just of Dickens and Queen Victoria but of poverty, homelessness and rampant misogyny. They died because they were in the wrong place at the wrong time – but their greatest misfortune was to be born a woman."
"In Wishful Drinking, Carrie Fisher tells the true and intoxicating story of her life with inimitable wit. Born to celebrity parents, she was picked to play a princess in a little movie called Star Wars when only 19 years old. "But it isn't all sweetness and light sabers."

Alas, aside from a demanding career and her role as a single mother (not to mention the hyperspace hairdo), Carrie also spends her free time battling addiction, weathering the wild ride of manic depression and lounging around various mental institutions. It's an incredible tale – from having Elizabeth Taylor as a stepmother, to marrying (and divorcing) Paul Simon, from having the father of her daughter leave her for a man, to ultimately waking up one morning and finding a friend dead beside her in bed."
"The world will end on Saturday. Next Saturday. Just before dinner, according to The Nice and Accurate Prophecies of Agnes Nutter, Witch, the world's only completely accurate book of prophecies, written in 1655. The armies of Good and Evil are amassing, and everything appears to be going according to Divine Plan. Except that a somewhat fussy angel and a fast-living demon are not actually looking forward to the coming Rapture. And someone seems to have misplaced the Antichrist. Put New York Times best-selling authors Neil Gaiman and Terry Pratchett together…and all Hell breaks loose."
"An intimate, powerful, and inspiring memoir by the former First Lady of the United States.

In a life filled with meaning and accomplishment, Michelle Obama has emerged as one of the most iconic and compelling women of our era. As First Lady of the United States of America – the first African American to serve in that role – she helped create the most welcoming and inclusive White House in history while also establishing herself as a powerful advocate for women and girls in the United States and around the world, dramatically changing the ways that families pursue healthier and more active lives and standing with her husband as he led America through some of its most harrowing moments. Along the way, she showed us a few dance moves, crushed Carpool Karaoke, and raised two down-to-earth daughters under an unforgiving media glare. 

In her memoir, a work of deep reflection and mesmerizing storytelling, Michelle Obama invites listeners into her world, chronicling the experiences that have shaped her – from her childhood on the South Side of Chicago to her years as an executive balancing the demands of motherhood and work to her time spent at the world's most famous address. With unerring honesty and lively wit, she describes her triumphs and her disappointments, both public and private, telling her full story as she has lived it – in her own words and on her own terms. Warm, wise, and revelatory, Becoming is the deeply personal reckoning of a woman of soul and substance who has steadily defied expectations – and whose story inspires us to do the same."

I was most excited to listen to Becoming, because it's narrated by Michelle, and I've always been very inspired by her. I couldn't stop listening! I particularly enjoyed Michelle's stories from childhood, college, and the development of her relationship with Barack.
"Margaret Atwood's dystopian masterpiece, The Handmaid's Tale, is a modern classic. Now she brings the iconic story to a dramatic conclusion in this riveting sequel.

More than 15 years after the events of The Handmaid's Tale, the theocratic regime of the Republic of Gilead maintains its grip on power, but there are signs it is beginning to rot from within. At this crucial moment, the lives of three radically different women converge, with potentially explosive results.

Two have grown up as part of the first generation to come of age in the new order. The testimonies of these two young women are joined by a third voice: a woman who wields power through the ruthless accumulation and deployment of secrets.

As Atwood unfolds The Testaments, she opens up the innermost workings of Gilead as each woman is forced to come to terms with who she is, and how far she will go for what she believes."
"The first nine months of Donald Trump's term were stormy, outrageous – and absolutely mesmerising. Now, thanks to his deep access to the West Wing, best-selling author Michael Wolff tells the riveting story of how Trump launched a tenure as volatile and fiery as the man himself.

In this explosive audiobook, Wolff provides a wealth of new details about the chaos in the Oval Office.
Never before has a presidency so divided the American people. Brilliantly reported and astoundingly fresh, Michael Wolff's Fire and Fury shows us how and why Donald Trump has become the king of discord and disunion."
Among the Fire & Fury revelations:
What President Trump's staff really thinks of him
What inspired Trump to claim he was wiretapped by President Obama
Why FBI director James Comey was really fired
Why chief strategist Steve Bannon and Trump's son-in-law Jared Kushner couldn't be in the same room
Who is really directing the Trump administration's strategy in the wake of Bannon's firing
What the secret to communicating with Trump is
What the Trump administration has in common with the movie The Producers
Fire & Fury is definitely the craziest audiobook I've listened to, it was absolutely shocking.
Have you tried out audible? Let me know what your favourite audiobooks are!
In the UK? You can get your free Audible trial here.
Top Tip: If you're an Amazon Prime member, you get 2 free audiobooks instead of 1 with the free trial!
All the best,

P.S. if you're not completely sold on the idea of audiobooks yet, or they're not suitable for you, I have lots of book recommendation blog posts!
Make sure to join me on Instagram & Pinterest for more bookish content, and add me on Goodreads!
---
Pin this?