AD. This blog post is sponsored by Font Bundles, link highlighted by *. All opinions are my own.
In 2020, my blog blew up… after six years of writing. I am so incredibly grateful, but I also know that it wasn't sheer luck. I have Pinterest to thank for it! I've written about how to use Pinterest and where to share blog posts before, so feel free to check out those posts. This time we're talking about clickable pins, and one of my favourite topics: fonts.
Today I've decided to go through my Pinterest analytics. I will show you which pins perform well for me, and why. Particular templates and formats always result in more click-throughs for me.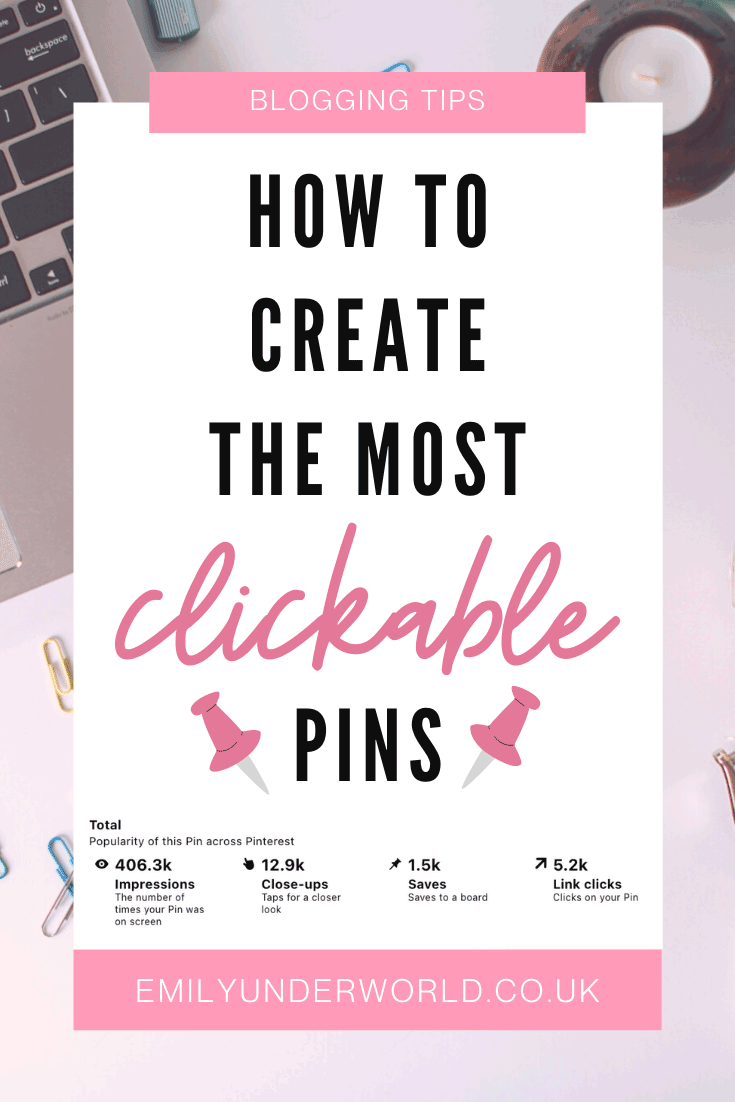 After the algorithm update, my Pinterest stats (like most people's) dropped for a few weeks. Thankfully, it's back to normal again for me. I'm still consistently getting over 20,000 blog clicks just from Pinterest every month… In June I had 47,000!
My Pinterest followers have grown a lot this year too. I know that followers don't matter all that much on Pinterest (it's the clicks we want!), but it's a lovely incentive. I've grown from just over 2000 Pinterest followers in January 2020, to 7900 now. It's been wild! Pinterest followers don't matter much, but it's great to see that people like my content on there!
The Most Clickable Pins (According to my Pinterest Analytics)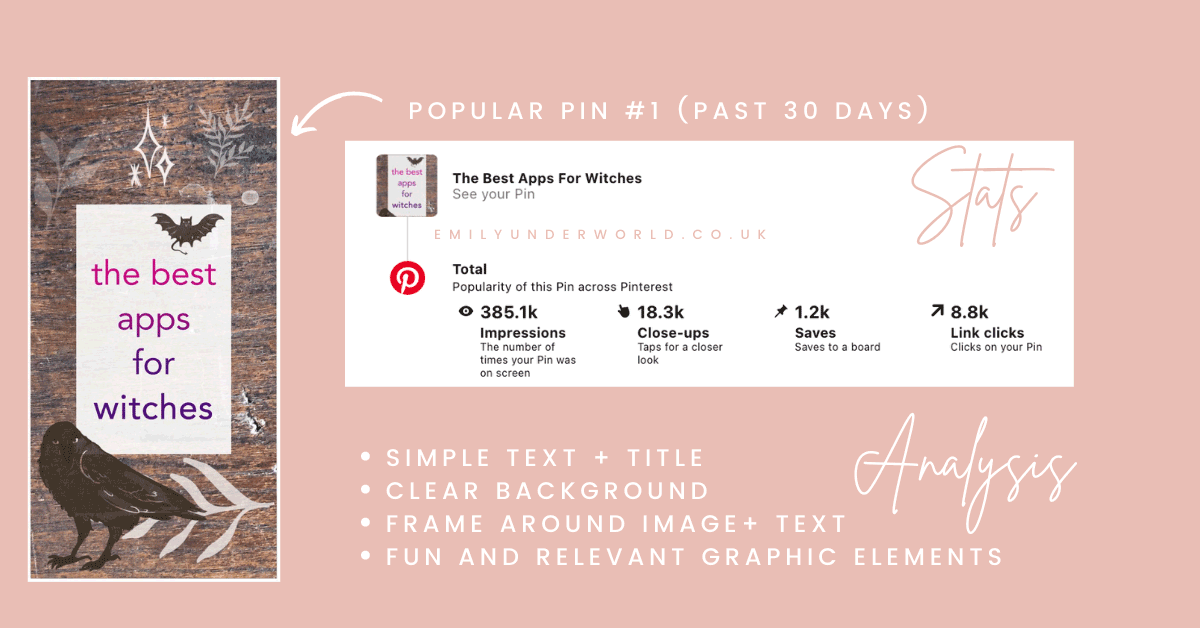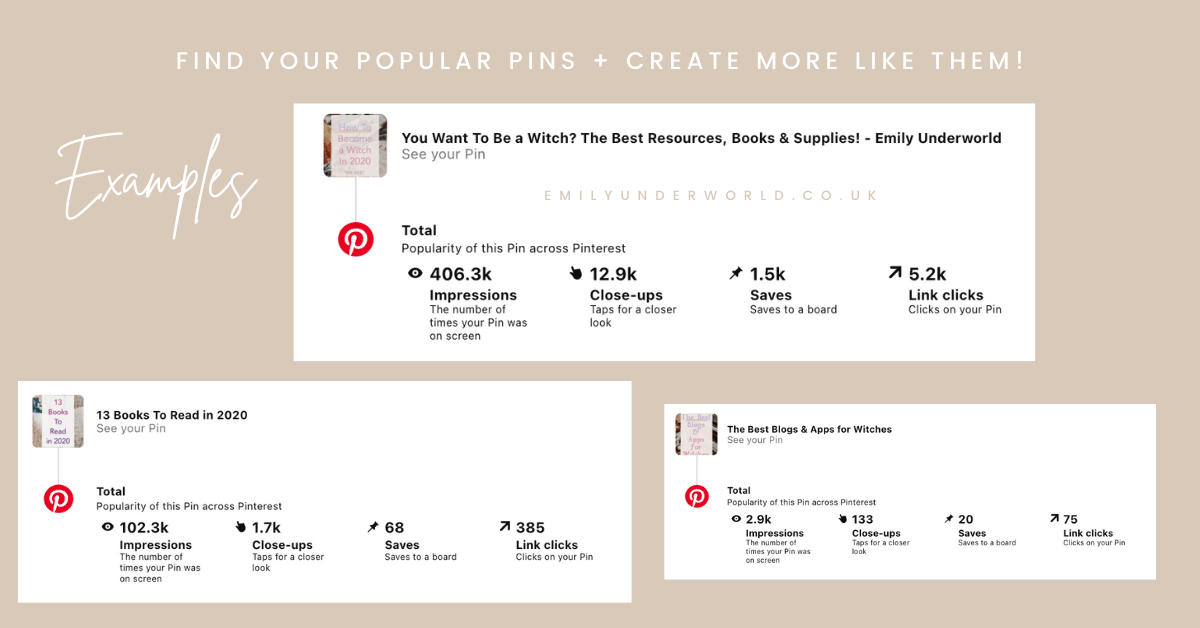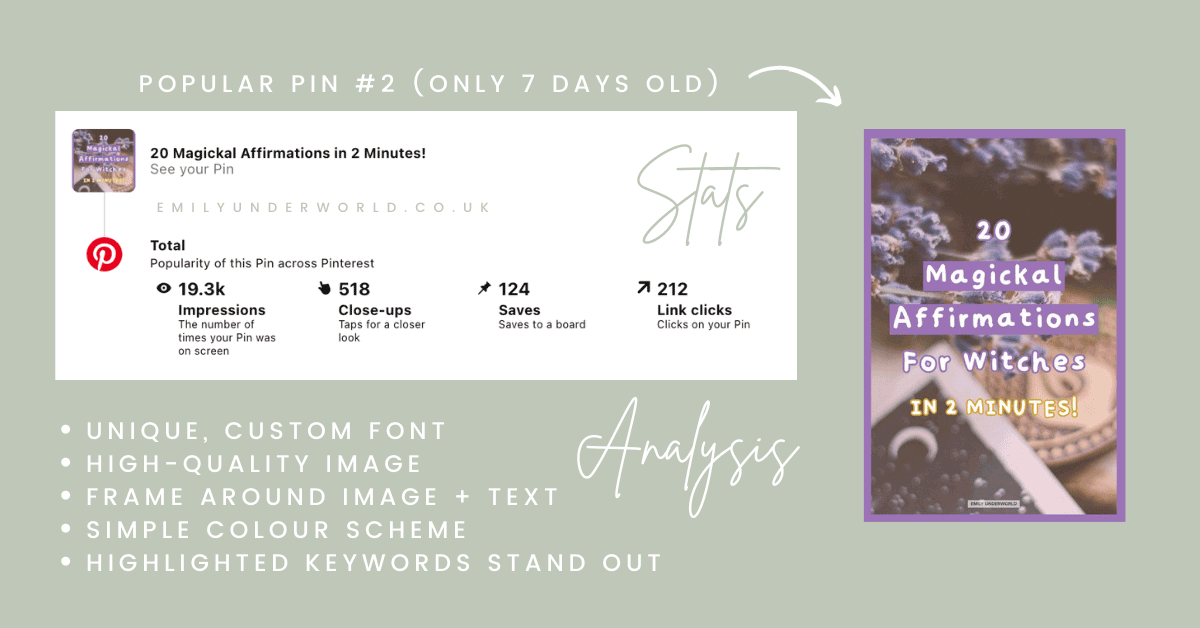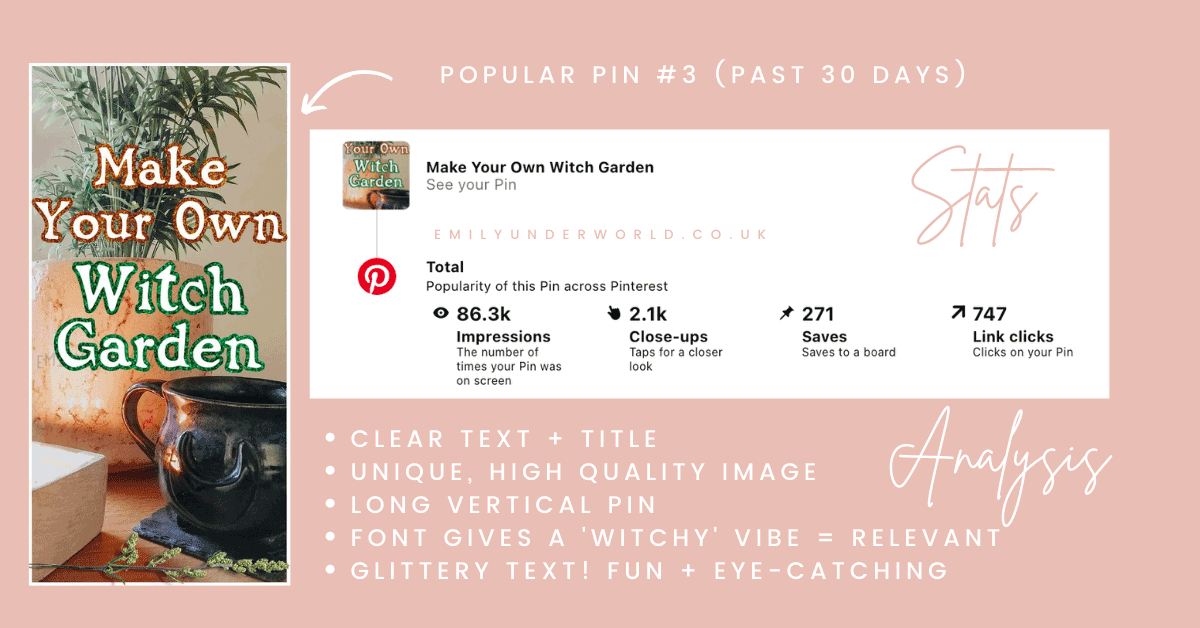 What do the most clickable pins have in common?
Consistent colour schemes.
Not too 'busy'. Don't use too many colours, images or icons.
Use one or two fonts maximum.
Highlight the featured word or phrase in a contrasting colour or font.
Vertical designs (longer ones work better for me).
A border to make it stand out in the feed.
I've been blogging since 2014 and creating fonts for even longer. I love fonts. Here are some tips to help you choose the right font for your pins, mistakes to avoid, and why fonts matter.


Why Pin Fonts Matter
The algorithm.
Pinterest is a visual search engine. You need to think about SEO. We all know you need to optimise the pin title and description, but have you considered the text on your image? Pinterest can read it… if it's clear enough.
To grab your potential reader's attention.
You want to create pins that stop people scrolling. No, I don't mean flashing graphics and jarring colours with a clickbait title. Please don't do that. Instead, choose a great font that shows off your headline, and attracts your target audience.
3 Steps for Choosing a Pin Font:
1. Is it legible?
2. Is it still legible when I zoom right out? (think: mobile screen size)
3. Does the style evoke the message I'm trying to convey? (e.g. spooky fonts for Halloween blog posts)
If you like swirly, handwriting-style script fonts, use them sparingly. They can work incredibly well for highlighting particular words, but a whole title? Probably not.


Fantastic Fonts and Where To Find Them…
Some of my most popular pins feature a font I created for this blog. You can't have that one, sorry! I do have some fonts available to download for free though: you can find them on the Shop and Freebie Library page.
I don't have the time to make all the fonts I use. That would be a ridiculous waste of time! Recently, I've been loving Font Bundles. Did you know that they have many free fonts available?
Here's a little collage I put together to show a few of my favourite freebies fonts*!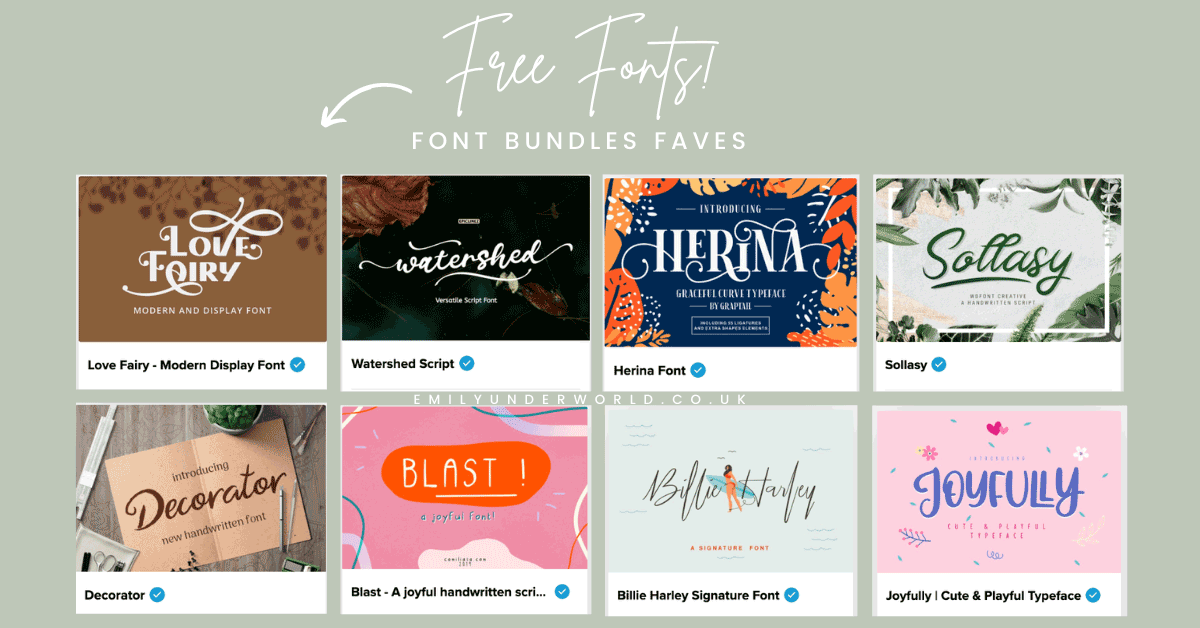 There are so many great free fonts available on Font Bundles, I recommended checking them out. You could create some awesome clickable pins with these!


Where To Create Clickable Pins
If you're not a Photoshop Wizz, use Canva for creating pins. Personally, I switch between Photoshop, Canva, and Adobe Spark for pin creation.
I wrote a post on my other blog featuring 24 Beautiful Script Fonts on Canva. Check that out if you want to find the best Canva fonts!
I use a combination of pin templates I made, one-off designs, and templates from other creatives. The pin designs featured earlier in this blog post were created on Photoshop by myself.


Clickable Pins Checklist
Here's a handy checklist for creating clickable pins, if you skimmed this post, or need a reminder!
1. Clear Text with Legible Fonts.
2. Consistent Colour Scheme.
3. Great image or background.
4. Important words stand out with a different font and/or colour.
Do you have any tips for creating clickable pins? Let me know in the comments below! Feel free to join me on Pinterest too.
All the best, Emily.


Related Posts: