AD | Guest Post
Before you travel this summer, make sure you've got packing down to a tee. It's not difficult once you know how to pack well and efficiently.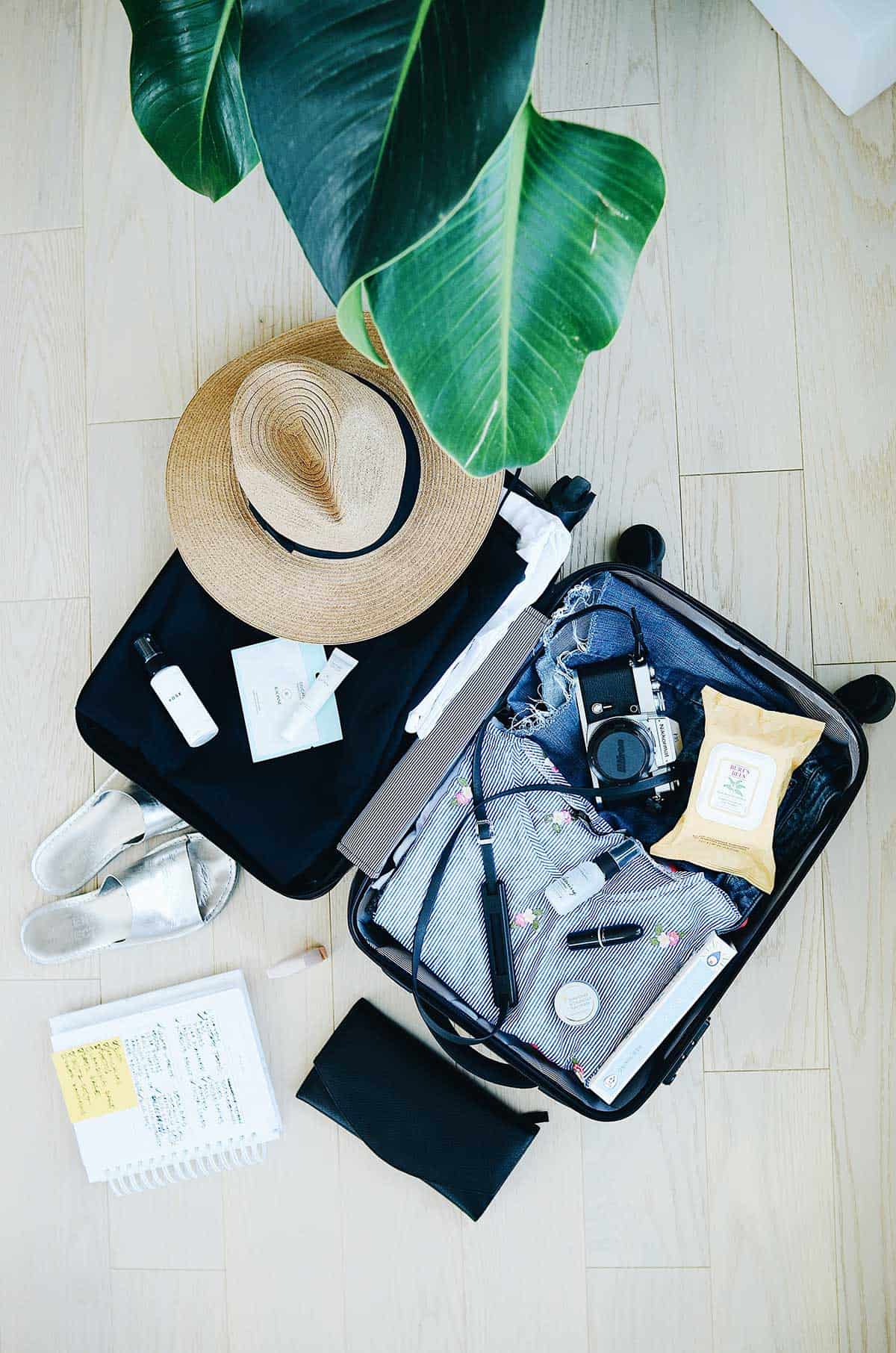 Packing isn't usually the highlight of your holiday, to say the least, but once you've got the hang of it, it's not too bad. It doesn't need to be stressful if you make sure you have everything you need and check and double-check!
Once you've compiled your essential list, then it's time to think about packing and making the most of the space you have in your suitcase. There's some strategy involved in expert packing so you must be aware of what you're putting where. Pack like a pro and make sure your holiday preparation goes like clockwork.
3 Tips on How To Pack Your Suitcase Like a Pro
Safety Is So Important
It's worth purchasing a small bag you can keep on you at all times to carry your passport, your money and your mobile. So, get a bum bag, and don't worry, you can hide it!
Before you leave, it's worthwhile to print a copy of your passport and keep it in a small compartment of your everyday handbag or backpack. You should also keep your valuables on your person during transit.
While safety is paramount, so is your health. Therefore, ensure you have done your research and had any Travel Vaccine FAQ's answered; The London Travel Clinic should be able to sort you out by way of necessary jabs and injections.
Necessary Items
A good place to start is by watching instructional YouTube videos and watching how others have been able to fit many items in a small carry on and luggage. There are so many videos on YouTube, but I found the one below helpful!
Take everything you need with you, but don't go crazy and pack items that you know realistically you won't use. Before packing clothes and toiletries, first, turn your attention to the important items like your passport, travel documents, tickets, and currency.
Don't forget to pack an eye mask and earplugs as the last thing you want is to be kept awake on the plane if you're in need of a nap after an early morning run to the airport.
Make A Detailed List
Try and avoid that feeling of thinking you've left something out of your packing by making a detailed list of the essentials.
Bear in mind, that it could be more helpful for you to buy some items once you get to your holiday destination. There's no need to carry around items you could buy cheaper once you're there so think about buying toothpaste, shampoo and cleaning products once you've landed.
Make a detailed list and walk away from it, then come back to it later after you've had time to think of more items should you need them.
You shouldn't be leaving this list to the last minute and you need to write it well in advance of your departure date. Don't get caught short, and make sure you've got everything you need.
Pack In Advance
Once you're list is written and reviewed, and reviewed again, then you can get packing!
Keep the open suitcase in your bedroom and start to place in items of clothing.
Only add the items you won't be needing before you leave, as you don't want to have to start rummaging through the items you've already packed.
There's no need to go overboard and pack the kitchen sink, but make sure that when you leave your house for the airport, you feel ready and well prepared.
All the best,
Emily.
You May Also Like: